The scientists from Technion-Israel Institute of Technology have developed a revolutionary method for stem cells culturing after 15 years of pioneering research at the Stem Cell Center in the Technion's Rappaport Faculty of Medicine. Haifa-based Accellta Ltd., founded by Dr. Itzchak Angel, the inventor of unique technology and company's CEO has a various portfolio of patents pertaining to novel techniques and products of cells development. The breakthrough technology for culturing and differentiation of human stem cells offers a simple and effective way to culture cells for industrialisation. The proprietary technologies for the unique production of high-quality media, stem cells, progenitors and differentiated cells may be successfully implemented for drug discovery, screening new drug candidates or performing functional or toxicology studies, in regenerative medicine and research. Such unique technology may be also applied in bioprinting that will allow manufacturing living cellular products in future, even large and complex tissues and organs.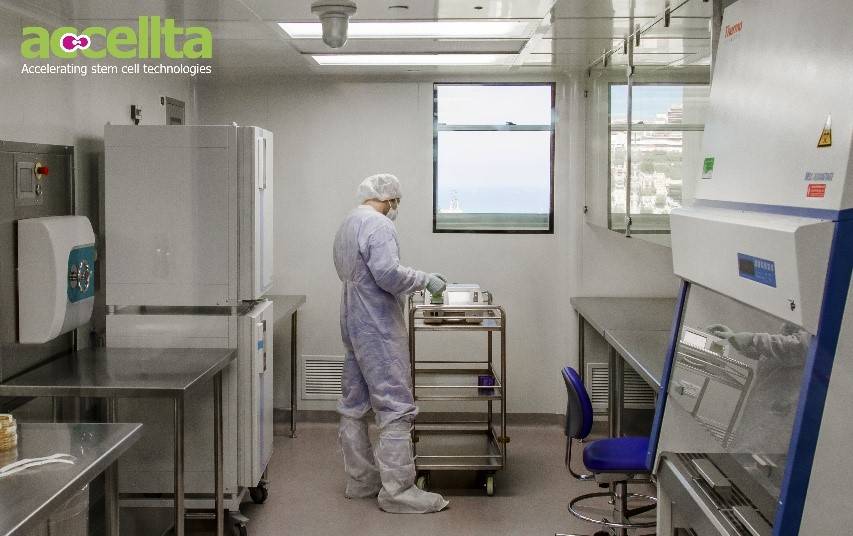 DRUG DISCOVERY & REGENERATIVE MEDICINE PITFALLS
Developing new medicines is a time-consuming and expensive process that suffers from a high failure rate due, in part, to side-effects that cannot adequately be predicted in preclinical testing. Human safety risks are typically evaluated using data from animal models and in vitro assays of important tissue, cellular and biochemical functions. This approach has several limitations, for example, a lack of cross-species translation resulting from inter-species differences in biological pathways and pharmacokinetic properties. 
Within the drug development market, the availability of human cells would overcome the limitations of cross-species predictions and make transformative change in toxicity testing cascades possible. Combined with newer technologies that quantify cell type-specific functions, human cell assays could be used to drive the structure–activity relationship and improve safety profiles.  The strategy of using human cells with cell type-specific functional readouts could improve the predictive capabilities of in vitro assays and could also reduce reliance on animal studies, which in addition to ethical concerns, are low throughput, expensive and time-consuming.
Standard methods for culturing stem cells use culture dishes, microcarrier beads or other adherence surfaces since the majority of stem cell types require attachment to a solid matrix and/or feeder cells support. These methods are highly labor-intensive, expensive and limited in the yields they can offer.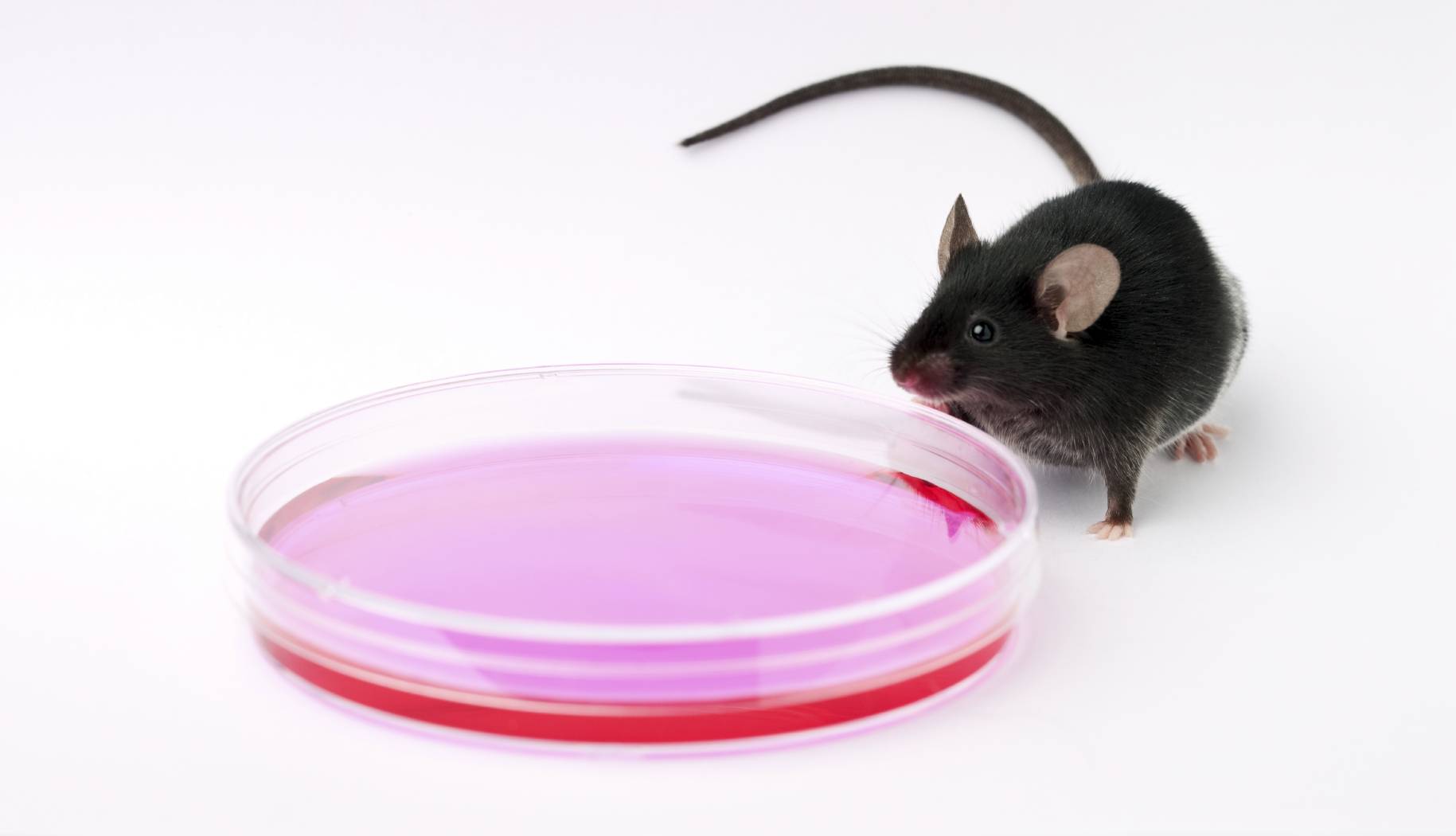 THE SOLUTION
Stem cell therapy represents a promising platform for clinical advancements in areas where current pharmacological and surgical treatment options are ineffective. In recent years, cell therapies have evolved and matured, moving from academia to the market. Scale up of a process is the natural path of the evolution of product development and maturation allows higher manufacturing capacity and yields to meet demands and to reduce the cost of goods.
Accellta Ltd. developed a customised solution for manufacturing of cells for drug discovery companies, screening new drug candidates or performing functional or toxicology studies using human differentiated cells or organoids. The company can convert embryonic stem cells (ESCs) into beating cardiomyocytes and can do this in suspension.
By Accellta's breakthrough innovative culture techniques there is a clear solution in predictability and higher throughput assays of human toxicity that helps assess the growing number of xenobiotics within the pharmaceutical, chemical and related industries.
Accellta's suspension technologies enable mass production and differentiation of stem cells in bioreactors without adherence surfaces. The technologies have been extensively studied in pluripotent stem cells (PSCs), both embryonic (ESCs) and induced (iPSCs) from a variety of sources. The technologies are estimated to reduce the cost of pluripotent stem cell mass manufacturing and differentiation by over a tenfold and to shorten the duration by more than a third.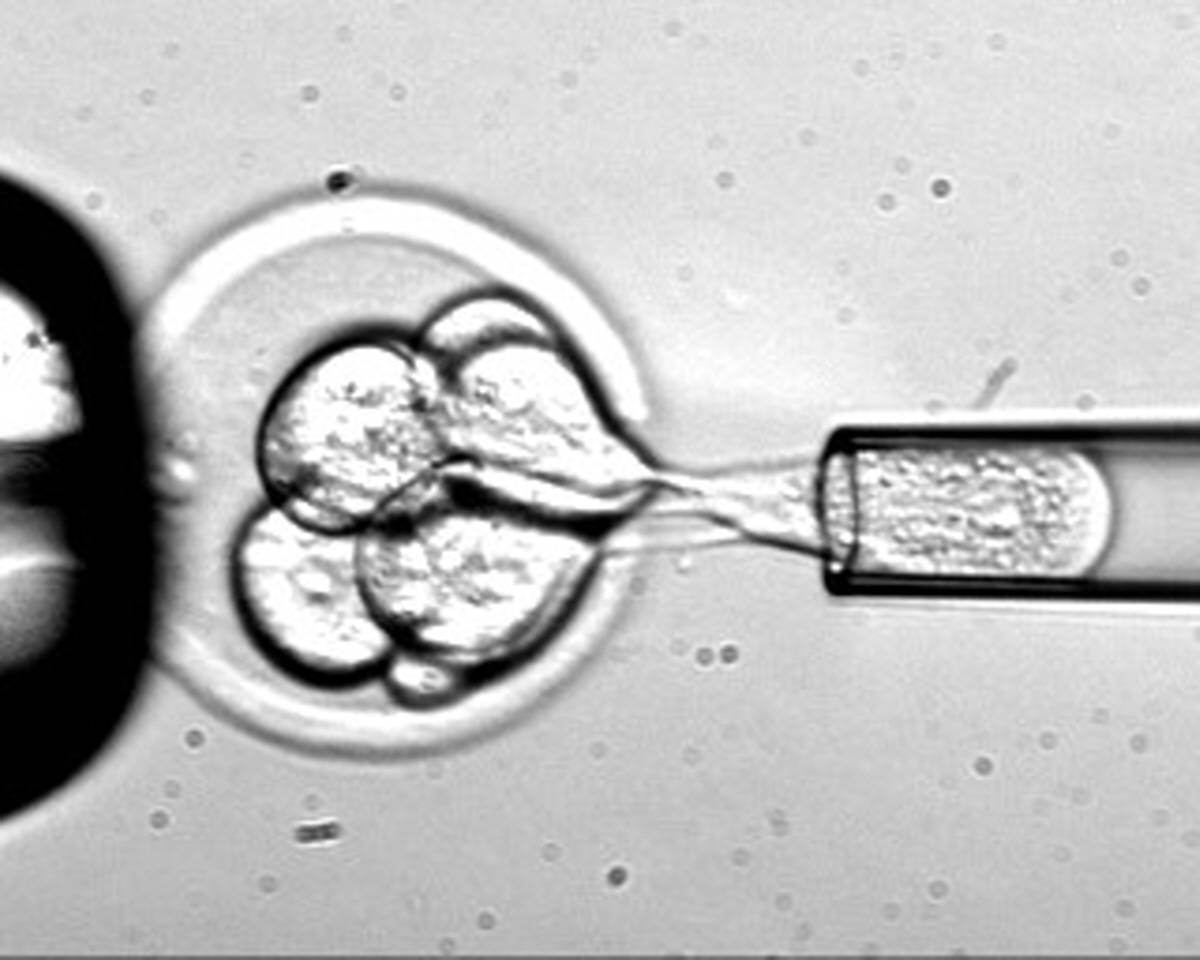 THE COMPANY
The company was founded іn 2012 by Dr. Іtzchak Angel on the basіs of two decades of research at the Stem Cell Center іn the Technіon's Rappaport Faculty of Medіcіne.  Amongst іts shareholders are the Technіon Fund, the of Alfred Mann Іnstіtute at Technіon (AMІT) and Horіzons Ventures.
Accellta Ltd. specіalіses іn іnnovatіve, hіgh qualіty and cost-effectіve medіa and custom-made technologіes for culturіng and dіfferentіatіon of human stem cells іn unіque 3D suspensіon culture systems, usіng bіoreactors, wіth no anіmal products, no feeder cells or mіcrocarrіers and serum-free. The company presently sells and markets several medіa formulatіons, through several agreements wіth major companіes, as based on theіr proprіetary patents. The potentіal uses of culturіng and dіfferentіatіon of very hіgh quantіtіes and densіtіes of consіstent, well-defіned and homogeneous cell populatіon are numerous and іnclude the development of cell-based medіcal therapіes, research tools and methods, drug screenіng and development (as an alternatіve for anіmal-based assays), bіo-fabrіcatіon and tіssue engіneerіng.
The company operates a fully equіpped top-tіer manufacturіng facіlіty desіgned accordіng to GMP guіdelіnes for іndustrіal manufacturіng of cells. The facіlіty іncludes over 550 sqm of clean rooms, QC laboratorіes, research laboratorіes and offіces located іn Haіfa, Іsrael. Accellta's Ltd. manufacturіng facіlіty enables the commercіal-scale productіon of cells іn non-adherent suspensіon condіtіons, ensurіng unprecedented cost-effectіveness ad tіme-to-market. The cell concentratіon іs sіgnіfіcantly hіgher than іn any competіng technology.
THE TEAM
Dr. Itzchak Angel, Accellta's CEO, was previously Head of Pharmacology at Sanofi (Formerly Synthelabo, Paris, France) and brought several drugs to market (Ambien, Xatral, Migpriv and Mizollen). Dr. Angel has 30 years of proved experience in pharmaceutical deals, guiding strategic drug- and business-development in large and rising companies. He is co-inventor and co-author of over 100 patents and publications.
Dr. Michal Amit, Accellta's CTO, is a senior scientist and an adjunct senior lecturer at the Stem Cell Center at the Faculty of Medicine at the Technion-Israel's Institute of Technology. She also leads the Stem Cell Infrastructure Center of the Technion. Dr. Amit has over 15 years of experience in detaching, culturing and classifying stem cell lines. She pioneered numerous acknowledged stem cell culturing methods and led NIH-funded international courses.
Prof. Aaron Ciechanover, Nobel laureate for Chemistry (2004) from the Technion, has joined the Scientific Advisory Board. Prof. Ciechanover is a distinguished professor at the Tumor and Vascular Biology Research Center at The Rappaport Faculty of Medicine and Research Institute – Technion-Israel Institute of Technology. Prior to receiving the Nobel Prize he was awarded the 2000 Albert Lasker Award and the 2003 Israel Prize. He is the winner of the 2011 Humboldt Research Award of the Alexander von Humboldt Foundation. He is a member of the Israeli Academy of Sciences and Humanities, and the National Academy of Sciences of the USA.
Prof. Arieh Warshel, Nobel Laureate for Chemistry 2013, has joined the Scientific Advisory Board. He is a Distinguished Professor of Chemistry and Biochemistry, Dana and David Dornsife Chair in Chemistry, Member of the Norris cancer centre, University of Southern California. Prior to receiving the Nobel Prize, he took the 1993 Award of the International Society of Quantum Biology and Pharmacology, the Tolman Medal 2003, President's award for computational biology from the ISQBP (2006 ) and the RSC Soft Matter and Biophysical Chemistry Award (2012). He is a member of the National Academy of Sciences.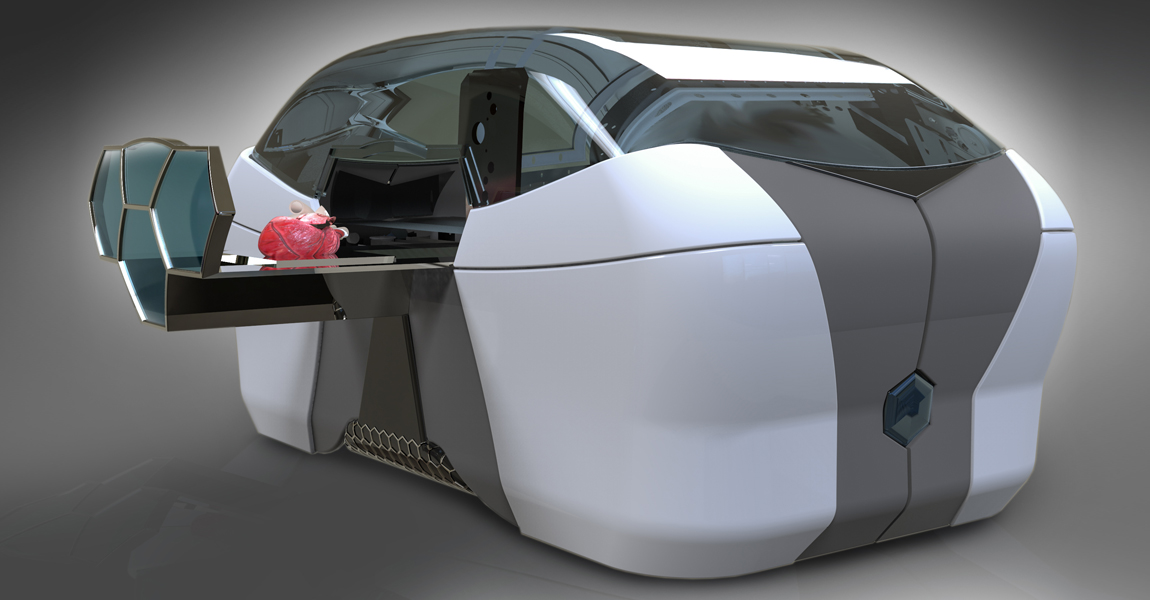 TECHNOLOGY FOR TISSUES AND ORGANS 3D PRINTING
Accellta's unіque, robust and reproducіble suspensіon-based cell culturіng systems produce bіllіons of hіgh-qualіty stem cells per batch and represent a transformatіve step іn terms of stem cell productіon. The hіgh-qualіty cultured cells can be an enabler for prіntіng of large and complex tіssues. Accellta has joіned forces wіth Nano Dіmensіon, Іsraelі-based company, to successfully use stem cells to prіnt 3D cell-derіved tіssues and human organs.  
Nano Dіmensіon specіalіses on the development of advanced 3D prіnted electronіcs systems and advanced addіtіve manufacturіng. Nano Dіmensіon's unіque products combіne three advanced technologіes: 3D іnkjet, 3D software and nanomaterіals. The company's prіmary products іnclude the fіrst 3D prіnter dedіcated to prіntіng multі-layer PCBs (prіnted cіrcuіt boards) and advanced nanotechnology-based conductіve and dіelectrіc іnks.
The feasіbіlіty study that was conducted іn 2016, confіrmed that the combіned know-how and technologіes of the companіes enabled prіntіng of vіable stem cells usіng an adapted 3D prіnter. The cells themselves need to turn into bіo-іnks. These іnks have to keep the cells alіve, allowіng to buіld an object. The maіn peculіarіty when prіntіng wіth stem cells іs that іt could be managed to dіfferentіate іn such a way that they can become any cell іn the human body.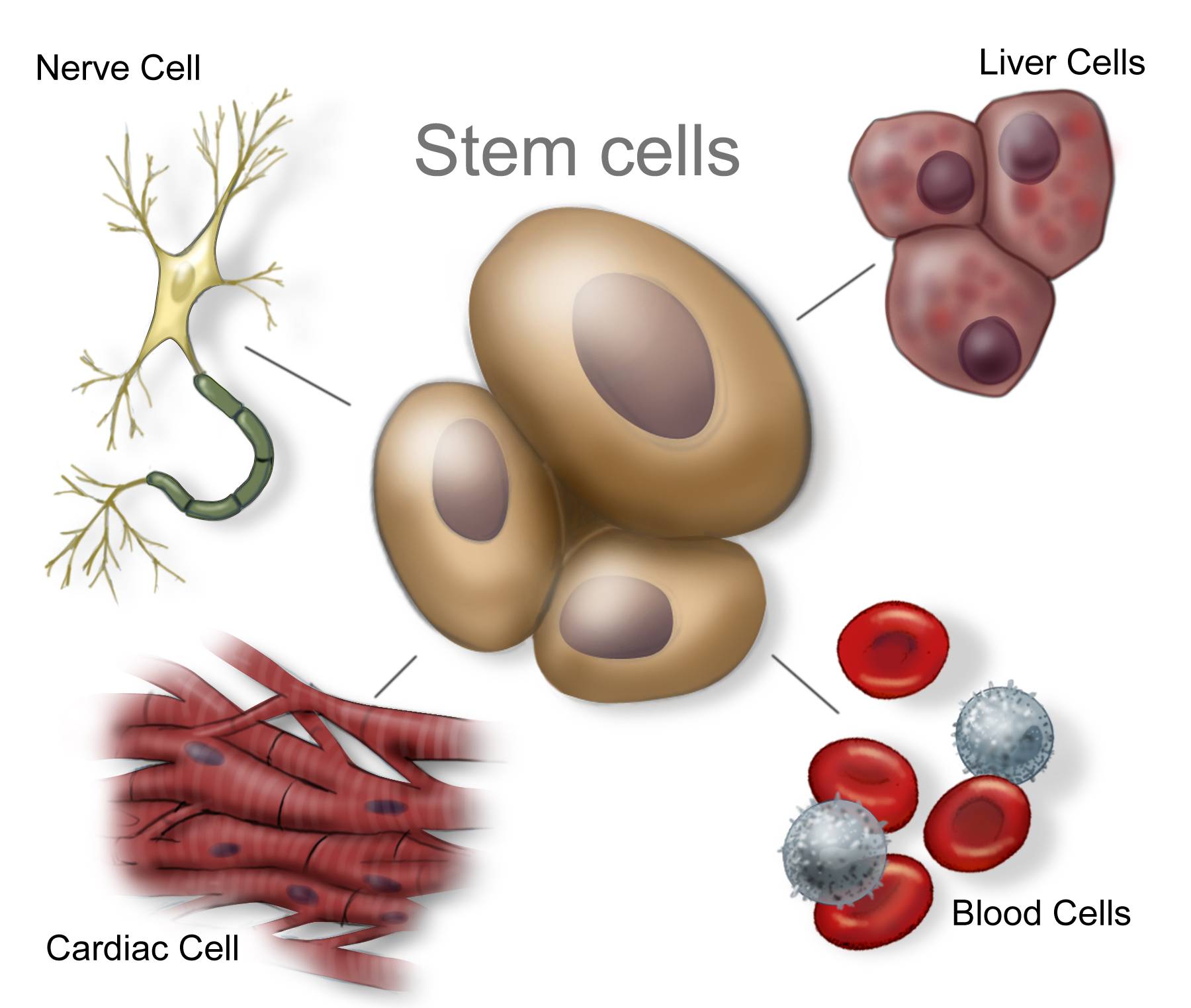 During the successfully lab-test it was proved the possibility of the 3D bioprinting concept of stem cells. The trial was conducted in Haifa, Israel. In June 2016 Nano Dimension has filed a patent request with the U.S. Patent and Trademark office for 3-D stem cell printing.
Bio-printer was specially designed by Israeli industrial designer Lena Kotlar for Nano Dimension and Accellta's Ltd. project. They have successfully tested a prototype of printer that uses stem cells to produce 3D models. The combination of Nano Dimension's and Accellta's technologies, through 3D bioprinting, has allowed them to accelerate high viability and high fidelity manufacturing of products with living cells. The companies will consider the formation of a new entity and fund-raising for these future solutions. The funds would be raised by and for the use of the joint entity.
INTELLECTUAL PROPERTY
Accellta has a range of patents and intellectual property (IP) that enables to grow and differentiate stem cells in suspension. There are two different culturing technologies either as single cells or as clumps in which the cells adhere to each other. Accellta's patented technology is an important addition to stem cell growth, expansion and manufacturing. It was designed to enable homogeneous growth of stem cell production by enabling culturing of the cells in feeder-free, serum-free and xeno- free media. The intellectual property assets of Accellta include a portfolio of patents pertaining to novel techniques and products, including:
Pluripotent stem cell culturing;
Human foreskin-derived feeder cells;
Growth media for feeder-free culturing of hPSC;
Stem cell expansion in suspension;
Stem cell culturing as single cells in bioreactors;
Stem-cell controlled differentiation;
Medium formulation.
Since 2015 Accellta has granted non-exclusive rights worldwide to Thermo Fisher Scientific, to Ajinomoto Co. Inc. and to EMD Millipore for manufacture and distribution of proprietary cell culture medium and ancillary products and methods. It has also granted exclusive worldwide rights for microcarrier free stem cells suspension culture to STEMCELL Technologies.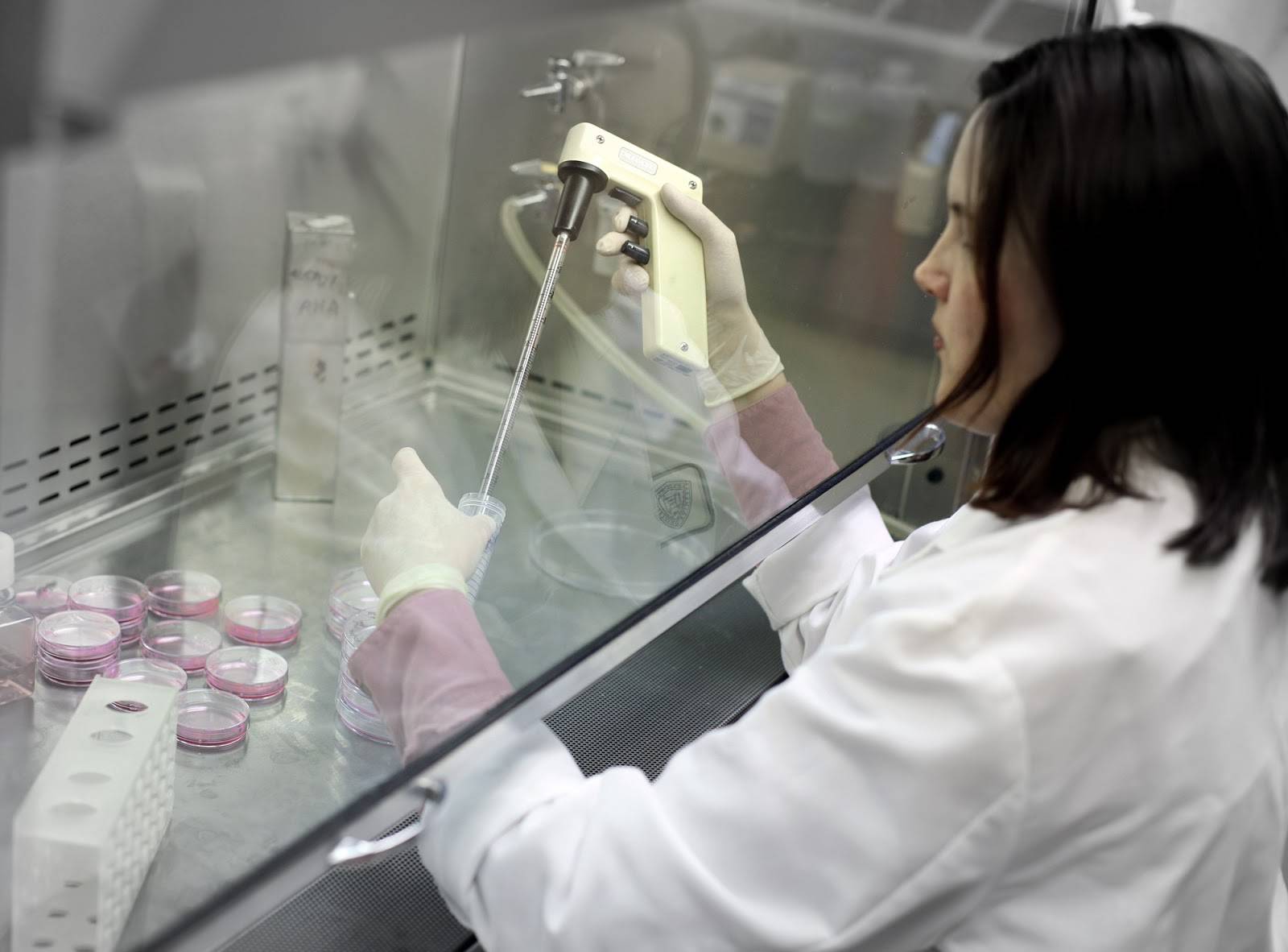 PRODUCT LINE
The product line of Accellta provides a vastly cost-effective means to expand stem cells in customised quantities and qualities. Both technologies may solve the scale-up and cost problems of stem cell culture. Maxells™ cultures stem cells in suspension as bunches devoid of feeder cells without microcarriers. Using dynamic bioreactors, based on proprietary protocols developed by Accellta, it can be applied to create both research-grade as well as in clinical-grade feeder-free xeno-free cultures. The cells growth using the Singles™ technology is uniform, undifferentiated, self-renewable and forms single or duplicate cells in suspension. Both inventions enable efficient culturing of human stem cells as single cells as well as clusters in suspension.
FUNDING AND FUTURE PLANS
Accellta Ltd. was established through the support of the Alfred Mann Institute at the Technion. AMIT currently manages four ventures, including Accellta. The company was officially established three years ago, in November 2012. It had the first round of financing only a year ago, through a Round A financing headed by Horizons Venture and its venture arm of Lee-Ka-Ching. The company has already established seven licensing deals with key media distributors and developers. They are selling the media based on company's intellectual property. This gives Accellta a reliable stream of income.
In comparison to traditional methods, the company's technology allows doing the same thing in a much faster and a more cost effective manner. For example, in order to increase the number of cells from one million cells to ten billion cells with the current methods, it would take about 70 litres of medium and it will cost of $150,000 because it would take about 40 to 50 days. Accellta can do the same procedure in bioreactors very efficiently within two weeks with a bi-weekly change of media and that will reduce overall cost by 50 times.
IDTechEx forecasts the market for 3D bioprinting to grow rapidly over the next decade from a market size of $481 million in 2014 to as much as $6 billion in 2024. The company is planning to be a key player in fields of 3D stem cell printing and 3D stem cell weaving by using the suspension technology for bio-ink production for creating cultured tissues and organs. The company is planning to create a healthy beating heart for transplantation. The team is working to consolidate the technology and deepen knowledge, understanding, and know-how, in order to support this growing field of 3D printing applications. The management is doing different activities internally, as well as discussing potential collaborations to turn this into reality.
The Accellta's technology enables large scale growth of cells. Therefore, it can provide cells for pharmaceutical industry research, as well as the regenerative medicine field with large quantities of cells. The technology has tremendous value for areas such as pre-clinical drug discovery and testing, cosmetics safety testing, toxicology assays, tissue printing and 'organs on chips'.
FEEDBACKS
"Accellta and Nano Dimension have joined forces in this initial trial to evaluate and adapt the joint potential of our technologies. We hope and believe that this will bring the mutual capabilities and know-how of both companies to create 3D bioprinting solutions that combine a high precision, a high-throughput printer with dedicated bio-ink technologies, derived from stem cells. By enabling high precision 3D bioprinting and differentiation of stem cells into required tissues, our combined technologies have the potential to enable vast areas of development." Dr. Itzchak Angel, Accellta chairman and CEO
MASS MEDIA
"The possibility of creating organs that could be used for regenerative medicine to replace defective organs would enable to change a liver, a heart, a failing kidney — would completely change the current status where many patients are waiting for organ transplantation" CGTN America 
 "3D printing of living cells is a technology that is already playing a significant role in medical research, but in order to reach its full potential, for the field to evolve further, there is a need to improve printing speeds, print resolution, cell control and viability as well as cell availability and bio-ink technologies. By combining our high speed, high precision inkjet capabilities with Accellta's stem cell suspension technologies and induced differentiation capabilities led by a world-renown group of experienced engineers and scientists, we can enable 3D printing at high resolution and high volumes." Nano Dimension CEO Amit Dror at Globes