Alister, a men's luxury body, skin, and hair care line, is a personal brand founded by Dan Bilzerian, former Navy seal trainee, owner of a gambling empire, venture capitalist and a social media celebrity. The branded products are unique for the infusion of a proprietary active ingredient, Pheroboost™ technology, a bold blend of seductive pheromones that adjust to the wearer's body chemistry to enhance the production of natural pheromones, increasing men's power of physical attraction and confidence. Moreover, all products are natural, clean and vegan. As of 2019, Dan Bilzerian's net worth is estimated to be $150 million dollars.
THE FOUNDER
Dan Brandon Bilzerian is an American internet personality, actor, gambler with Armenian roots. He was involved in poker games since 2009. His father was a corporate raider on Wall Street and set up trust funds for him and his brother, also the poker player. Bilzerian made his fortune on gambling. Dan achieved the most notable success in professional poker at the 2009 World Series of Poker main event. He appeared in 6 episodes of a television show dedicated to this tournament. Bilzerian got 180th place and won $36,626. He is one of the founders of poker-room Victory Poker. Last December, Dan Bilzerian made a partnership deal with the Russian billionaire Stepan Oborotov, who invested a certain amount of money in the Victory Poker. In 2011, betting on $385,000, Dan participated in a friendly car race with a lawyer and member of the US Supreme Court Tom Goldstein. The race took place on a racetrack in Las Vegas and ended with Dan's victory. An avatar of toxic masculinity he is famous for his lavish life of leaving. Being the businessmen and entrepreneur he launched his CBD Ignite brand of medicinal marijuana that already brings him a significant income. He has numerous videos with luxurious cars, weapons, which he owns. Bilzerian has an enormous collection with tons of loaded guns in different rooms in his home. Dan Bilzerian has controversial lifestyle and he doesn't care about what people think or have to say about his life. He usually jokes about himself "My life is cooler, my girls are hotter and I'm definitely richer than you." With over 29 million followers on his Instagram, and over $150 million net worth according to The Richest, it's hard to deny his place on the throne.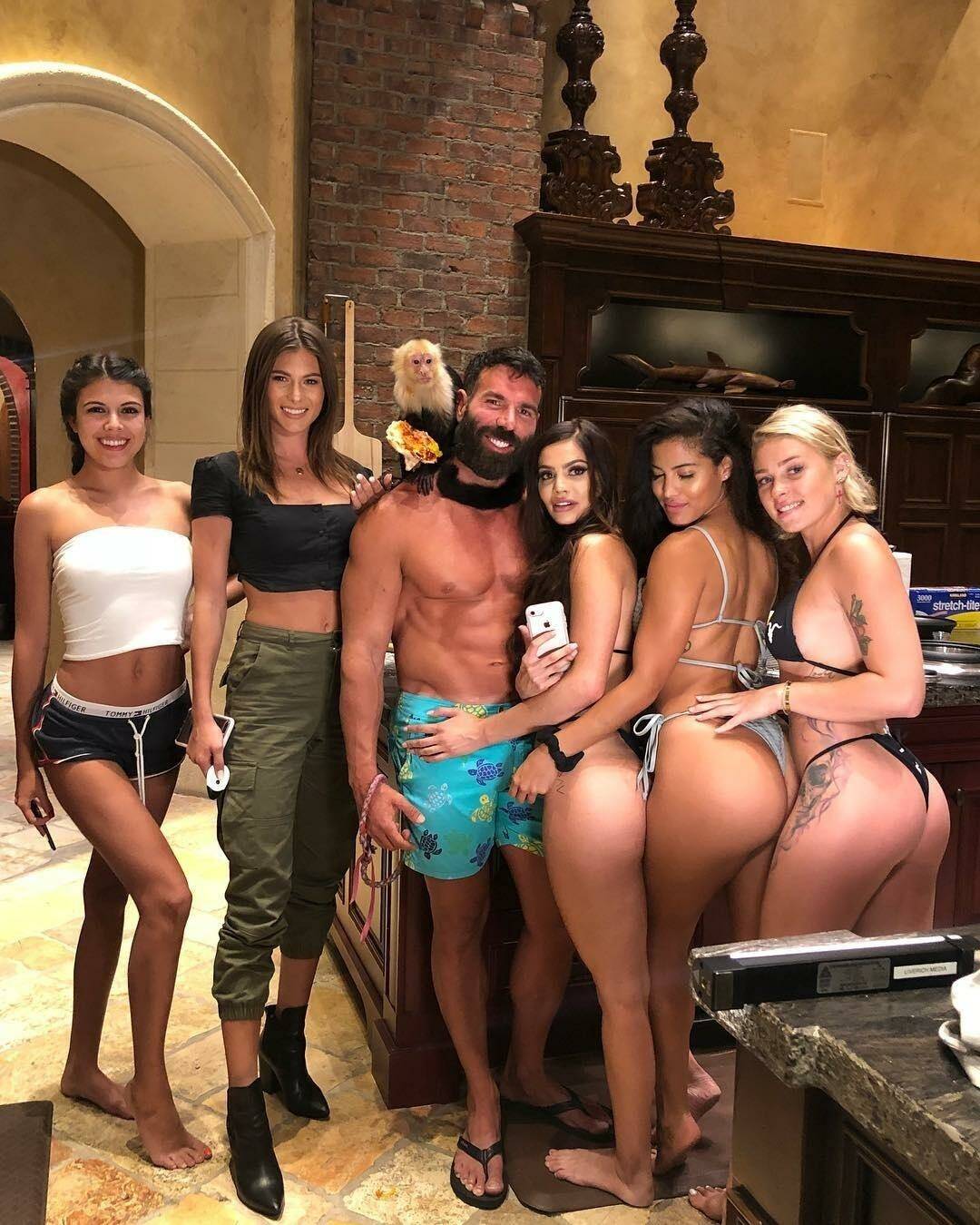 THE BRAND
Alister, the men's grooming brand was officially launched by Dan Bilzerian in July 2019. It provides a full range of luxury Skin, Body and Hair Care Products with Pheromones for men since the founder personifies the decadence of luxury himself. Skin and body care designed for active lifestyles and adventurous spirits. These feel-good, smell-good formulas bring out the 'A' lister in each man with a little help from nature and attraction-boosting pheromones. Alister is formulated with the highest quality ingredients for all men's grooming products. Each product is free from harmful parabens and sulphates which is best for the health condition. All of the branded products are vegan, and cruelty-free and meet strict standards for quality. Alister infused with Pheroboost™, a proprietary blend of plant-based pheromones for men, which reveal the true masculine nature.
PRODUCTS & PRICES
All range of products is made in such a way to provide men with fresh and exuding confidence which is very essential for success in life. Alluring scents and high-quality ingredients create the perfect body care and confidence-boosting routine. According to the founder, all men desire to be seen as confident and attractive individuals, but their efforts require direction and it's best done naturally rather than artificially. Pheroboost™ is a perfect blend of plant-based pheromones that can amplify the production of natural pheromones. They've been designed to adjust to existing pheromones, and enhance it naturally by adding another layer. Pheromones stealthy molecules have the power to hook up to men's hormones and send out chemical signals of desire and sexual attraction, creating raw magnetism which is already built into human nature. With the infusion of Pheroboost™, Alister goes above and beyond with attraction. Such confidence-boosting properties of branded products make men feel good, look good and smell good.
Online retail prices:
Alister Cologne For Men By Dan Bilzerian - $65;
Alister Shampoo For Men By Dan Bilzerian - 19$;
Alister Conditioner for Men By Dan Bilzerian - 19$;
Alister Body Wash for Men By Dan Bilzerian - 19$;
Alister Body Lotion For Men By Dan Bilzerian - 24$;
Alister Deodorant For Men By Dan Bilzerian - 14$;
Deluxe Kit (Shampoo, Conditioner, Body Wash, Body Lotion, Deodorant approx. 500 ml each) - $80.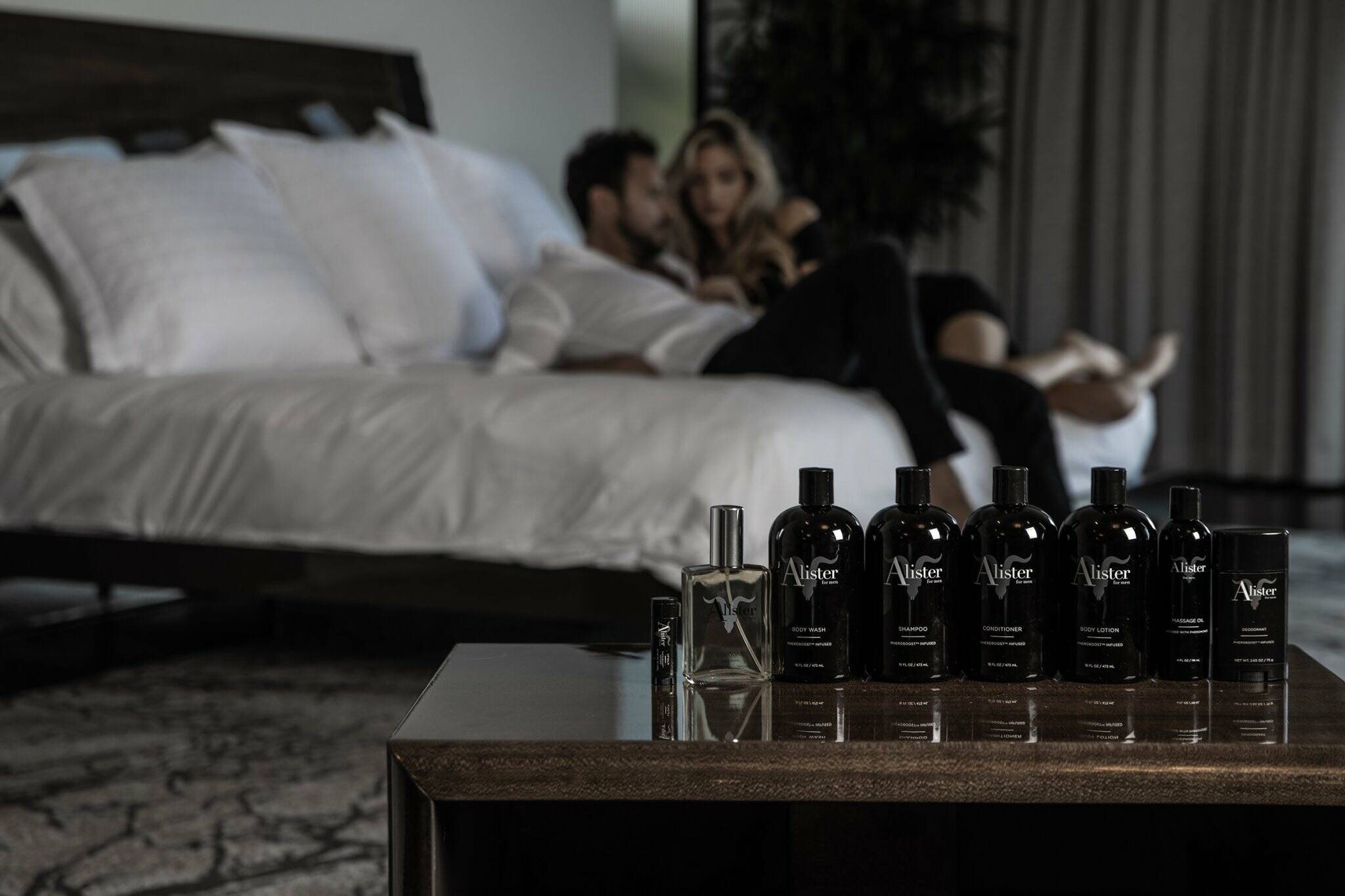 MARKETING & SALES
Dan Bilzerian the unofficial 'King of Instagram' with 28,5 mln followers, uses his Instagram page as the main channel to promote his brands. Branded products are available in online retail on the official website of Alister as well as on the biggest retail platform Amazon.
In September 2019, Bilzerian visited Mumbai for the first time to launch his association with Livepools, an online fantasy sports prediction portal in India, and to introduce Alister to the Indian market.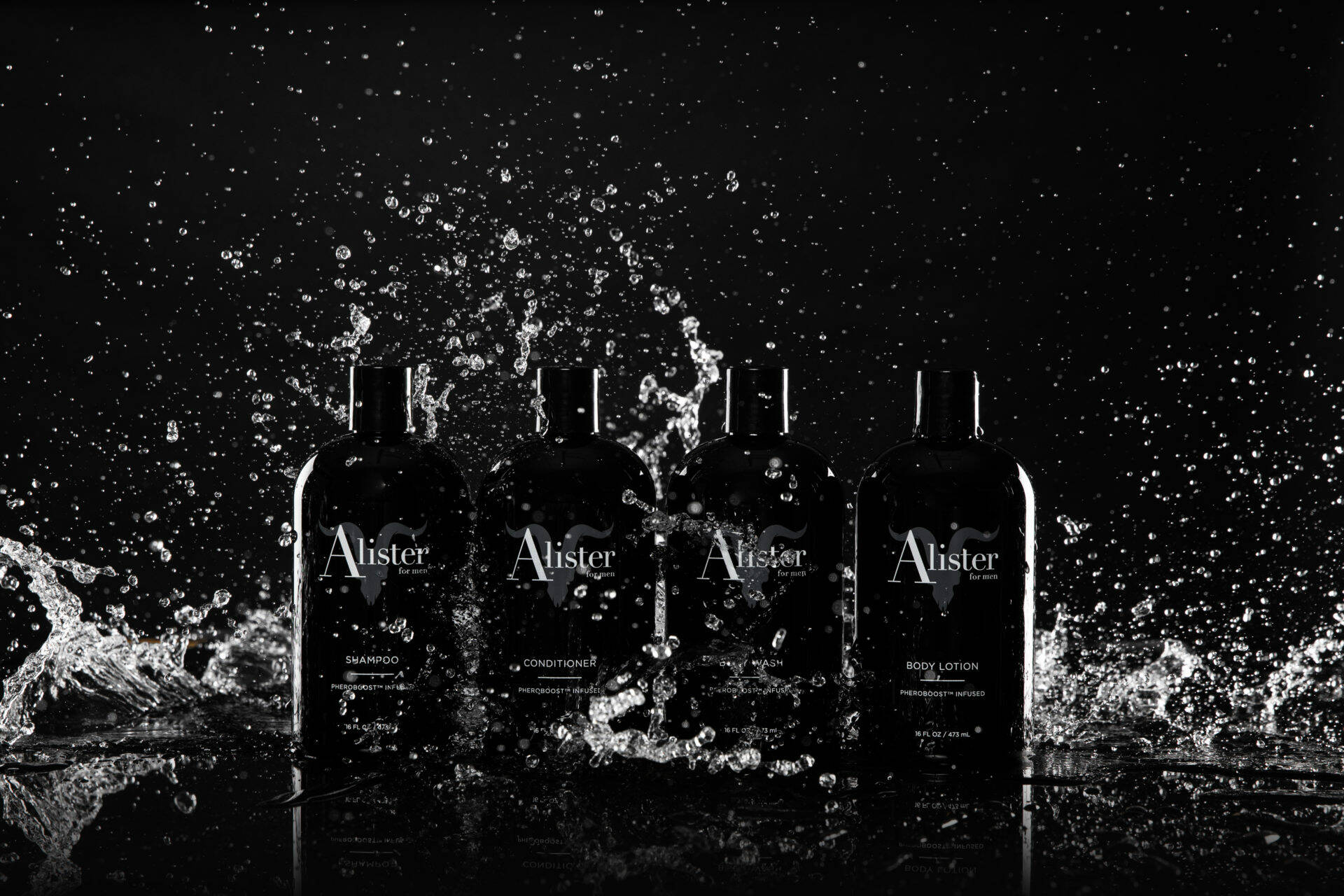 MEDIA
"I conceptualised Alister the day I went out shopping for new grooming products and realised that men simply need more. I found that there was a serious gap in the market for affordable, luxury products with clean ingredients.  We want products that are hassle-free yet efficient and durable, which further led us to the concept of Pheroboost™." Lifestyle Asia
"The Los Angeles-based entrepreneur, who made his wealth through poker, is set to spend a couple of days in Mumbai. Bilzerian (whose name is a happy mix of billionaire and businessman), who has almost 30 million followers and has notably influenced a whole generation of male millennials to grow out their beards in his signature style, is said to be accompanied by a group of supermodels and will visit a private members' club in Lower Parel to announce his upcoming grooming brand Alister, and also meet up with his Indian partners, including actor Dino Morea." Hindustan Times