Exclusive interview for SPINOFF.COM with Koo Hyungjun, the creator of Ampathy, about the vibration speaker for the cultural communications of hearing impaired people
Ampathy is designed for people who have auditory disorders and are isolated from communications with others. Usually, they are excluded from social-cultural activities such as listening to music or watching a movie. They cannot hear sounds, but they are very sensitive to vibrations. This speaker substitutes sound into solid vibration and amplifies the listener's emotions with it. Ampathy can produce sound and vibration together, so deaf people can communicate culturally by enjoying music or movie together with their friends and families. Upper, lower register speakers of the product Ampathy and a vibration module are installed in the speaker for three-dimensional vibration experience and wireless rechargeable device is installed for easy battery recharge when the device is on the cradle. The surface is made of fabric material for soft sensation, and with the interaction which is inspired by the wave of water, the users can control the upper touch panel intuitionally.
---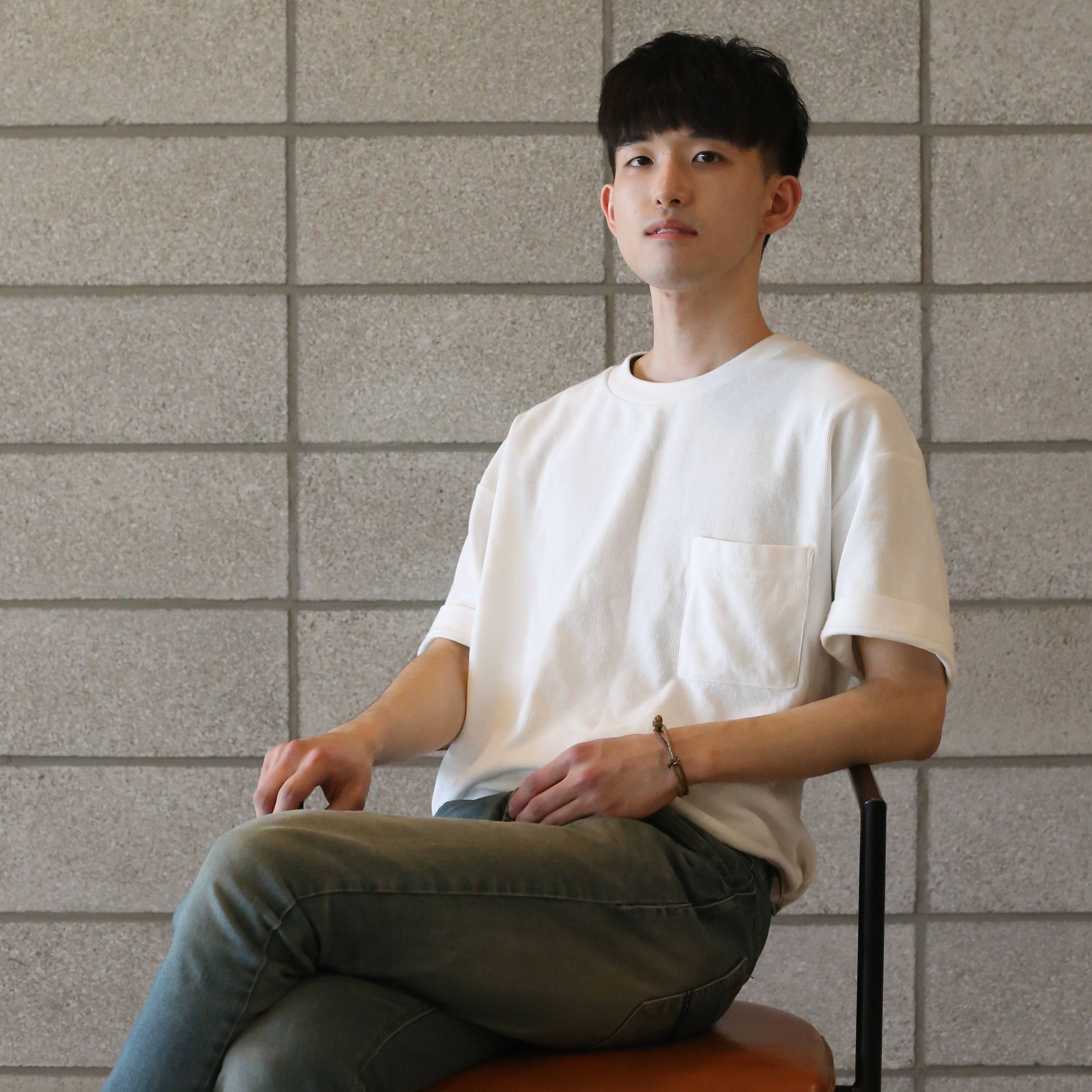 SOC: Dear Mr. Koo, we are so grateful for your generosity this day in spending time speaking with us and sharing your insights about an amazing technology of Ampathy.
Mr. Koo: My pleasure. Thank you for the possibility to give an interview. This is a great chance.
SOC: Our investors and we would like to learn more about a vast experience of your academic endeavours and your professional/scientific background.
Mr. Koo: Many designers tend to focus on external shapes and surfaces as well as me. However, as I studied the design, I learned that the most important part is the story, the internal part of the design. I start working in the sphere of practical design after my graduation. I have studied as a designer trying to make a balance between the external and internal parts of the design.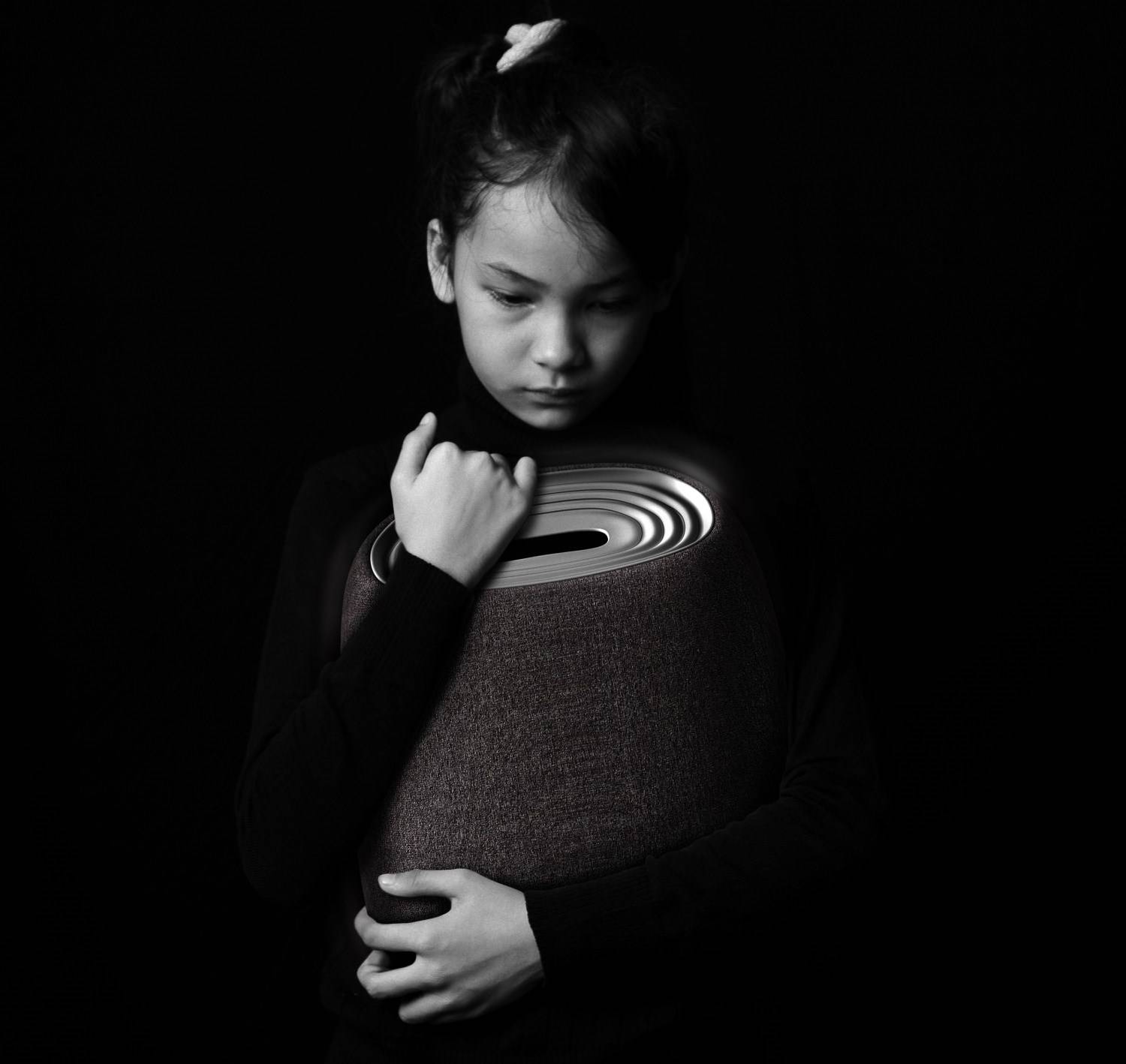 SOC: Considering your tremendous experience, we would like to know whether you had other projects? Could you please share the story of their creation and success.
Mr. Koo: The most memorable project other than the Ampathy was the project called Haru. In Korea, the rate of single-person household is increasing. They live in relatively narrow spaces, which leads to fewer sunlight. This means that there is less sunshine. I designed a clock with lights for single householders to feel plenty of light, sunlight, which had a positive response. Besides, this is more healthy.
SOC: It is so interesting to know more about the process of your technology/product creation. Please tell on which stage of commercialization your technology/product currently is? Was your project funded by any state financing or grants? Has it already received any honours or awards?
Mr. Koo: Ampathy has won the Platinum A' Design Award and became the Red Dot concept design award winner in 2017, and is currently applying for a design patent. The purpose of the projects was the design case study and we haven't planned its mass production yet.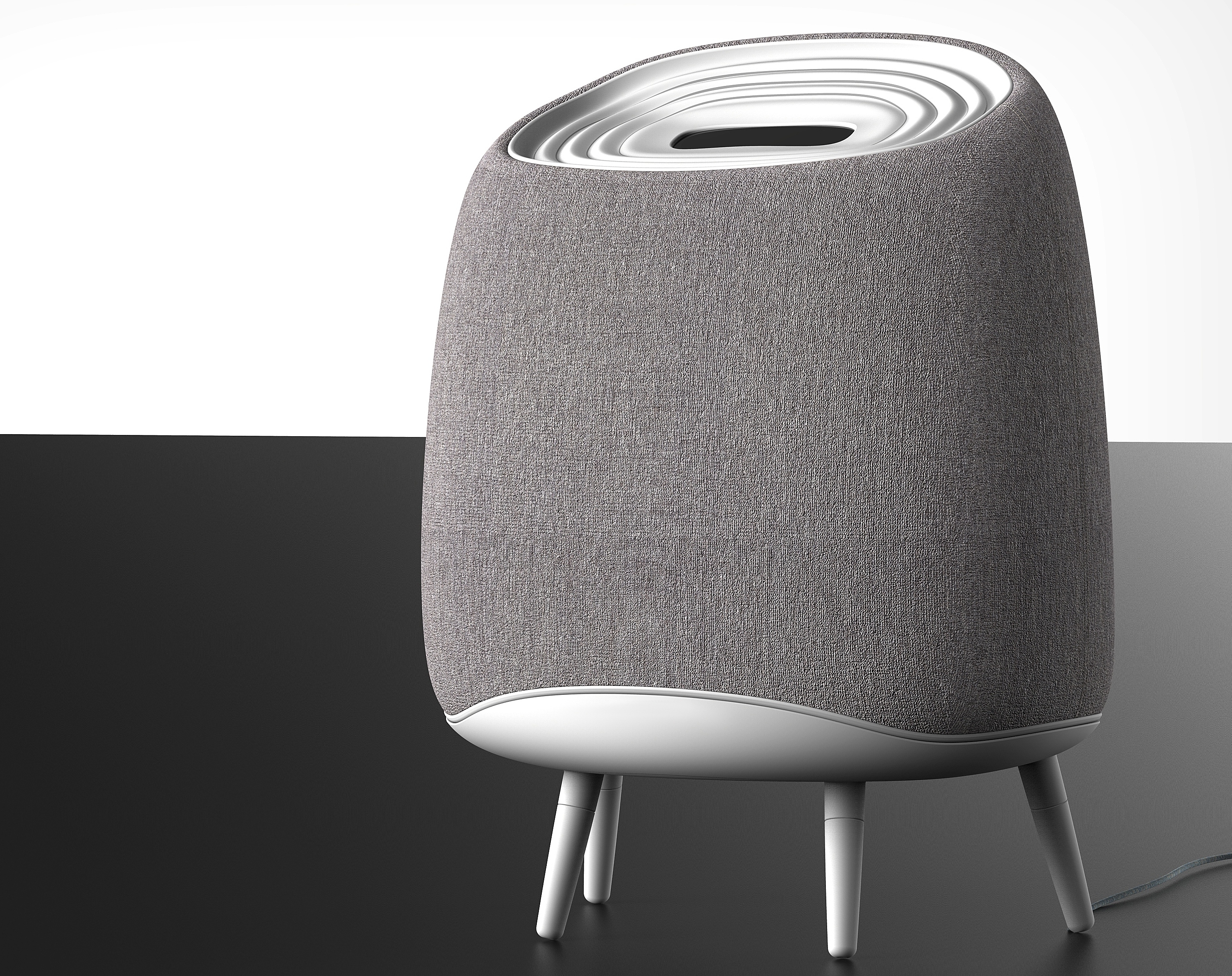 SOC: In the formation of every scientific spinoff, one of the most important keys to success is the team. For many potential investors, the management team is the most important element in deciding whether to invest in it or not. Could you please share some information about the team members who supported you and the project? What are the key additions to the team needed in the short term?
Mr. Koo: I am the major in industrial design in this and in other applicable projects. I am responsible for communication with other engineers, user experience designers (UX) and web designers (WD). I think the ability of Ampathy project is the strongest point of the designer, compared to other occupational clusters. The broad understanding that covers outside of design fields leads to the best teamwork.
SOC: It is not a secret that the development of a new technology and its subsequent commercializaton presupposes some problem and addresses unmet needs. Respectively, what problem did you intend to solve by creating your technology/product? What results did you plan to achieve?
Mr. Koo: Not every design project is intended for mass production that makes the manufacturing design even more complicated. From my point of view, as I study industrial design, the manufacturing is the most difficult design work. When I was developing Ampathy, I did a lot of researches for manufactural features, which includes taking real speakers apart and finding sources of vibration modules. As for future design projects, I will use the same design process for the object that can be done in real life.
SOC: The problem which you targeted to solve was actual before. Probably someone has already tried to solve it. Is it right? Understanding the USP from the investor's side could make the technology/product #1 for them. What are the USP of your technology/product and fundamental difference from other technologies/products that tried to solve this problem before you?
Mr. Koo: It is true that the technology of the vibrating speaker preexisted. Nevertheless, those products were too heavy and can only be used for hearing-impaired people. I solved the problem by making a properly sized speaker, which can be portable and can be used by all people, extending its usability.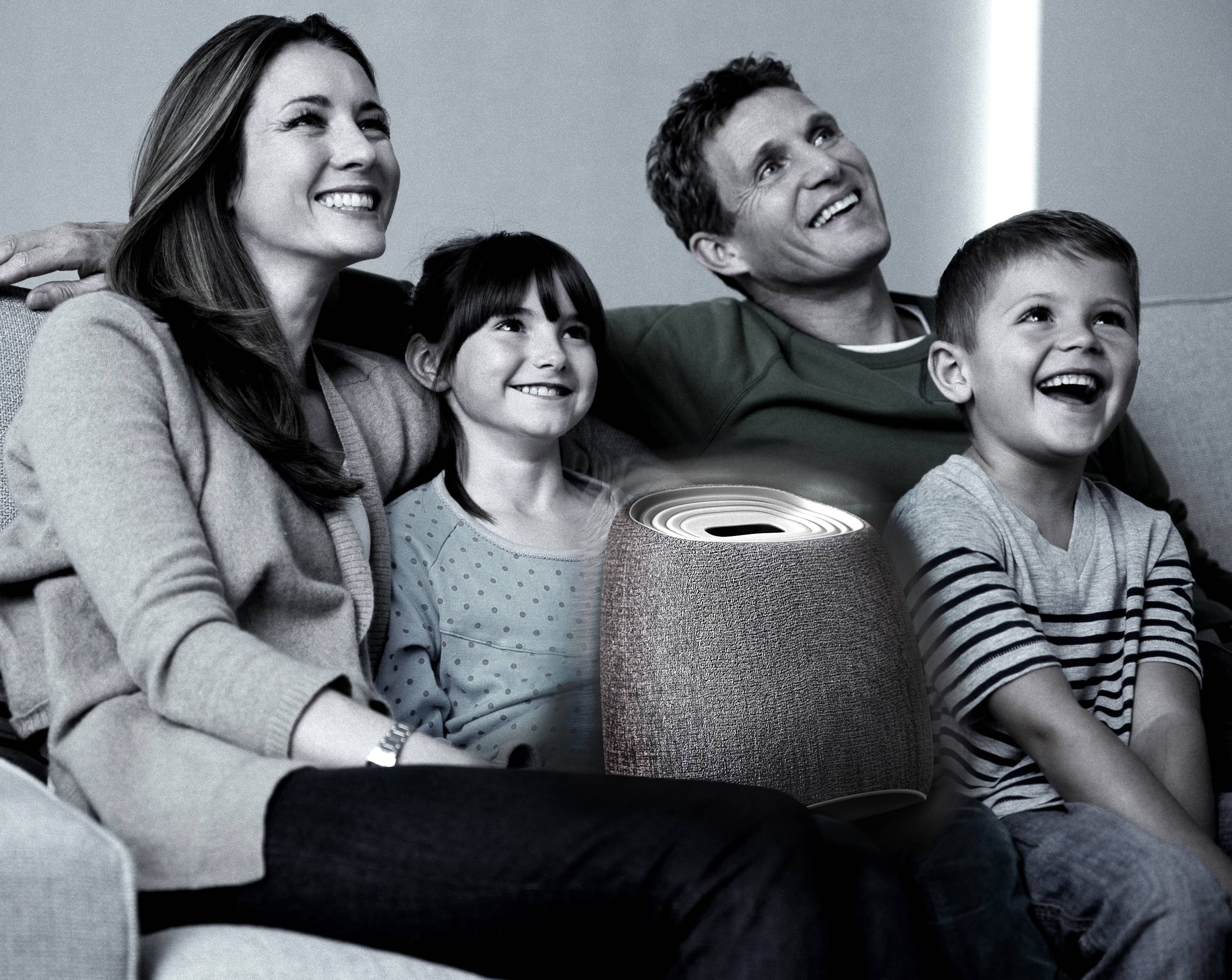 SOC: In order to understand the peculiarities of this particular spinoff our investors always ask what is the investment structure of the company? Do you still own the controlling stake in your spinoff?
Mr. Koo: This is individual project and was made on my own.
SOC: We wonder what is the actual addressable market currently for your invention and what are the current competitors there? Could you please share with us the results of the market studies, if there are any? What might be the barriers to entry?
Mr. Koo: The extra market research is not needed because the project is not intended for mass manufacturing at the moment.
SOC: We always need to paint a clear picture to the potential investors of the market opportunity of the spinoff that is meaningfully large and growing. Why in your opinion your company might have a high growth potential? Could you tell us all current industries and fields of your technology/product application and where do you think it could be successfully applied in the future?
Mr. Koo: I did not start a business yet. Although I am anticipating the design project for business purpose, it is not at the stage for specific features or plans now.
SOC: The potential investors will be curious whether you already have the first clients and signed contracts? What was the feedback from your partner's markers and customers?
Mr. Koo: I haven't established any partnerships at this stage.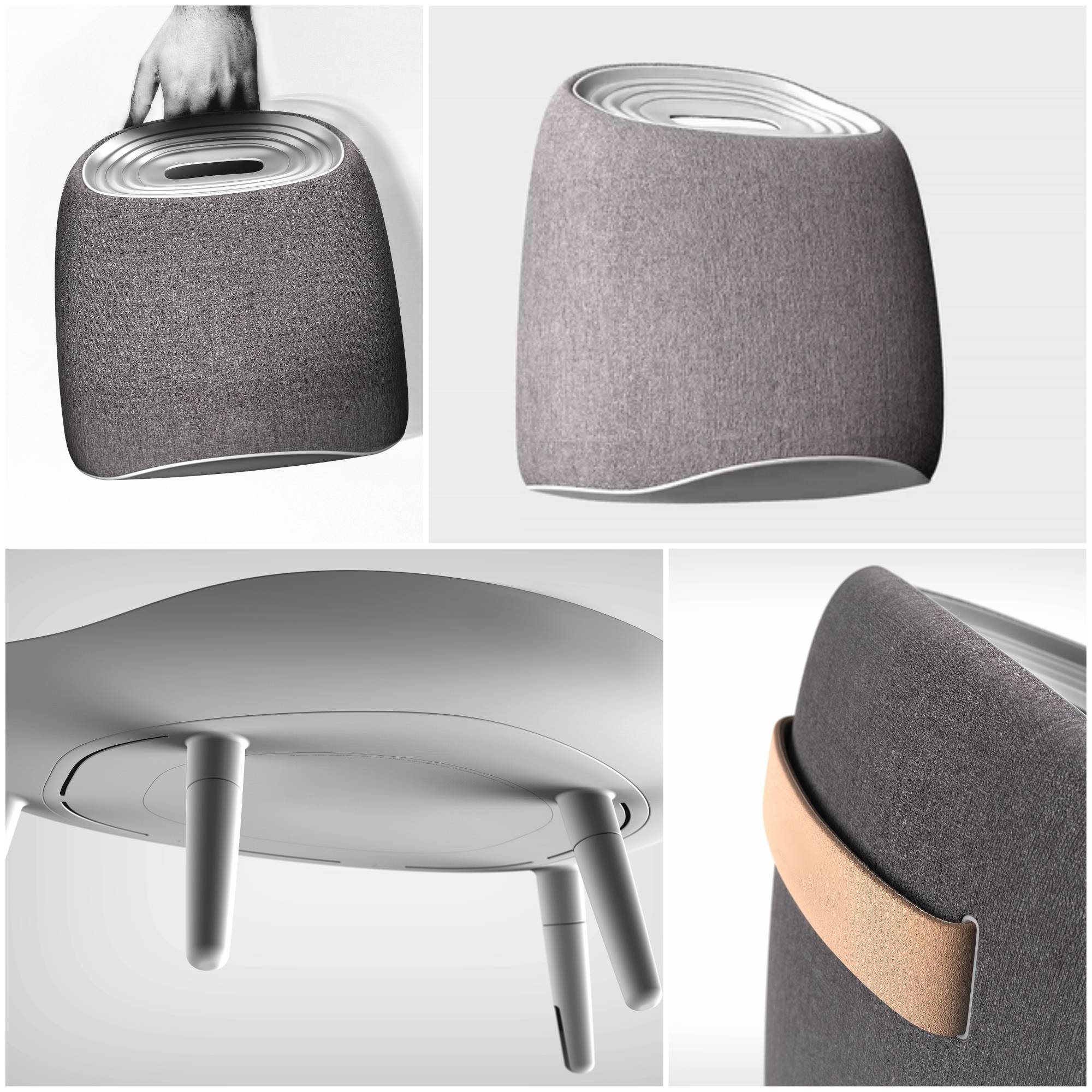 SOC: Now we would like to refer to the next very crucial and we would even say essential aspect of spinoff companies' as the strategy of R&D, production, distribution and marketing processes. Do you have your own unique strategy? Which of these processes do you consider your spinoff is strong at?
Mr. Koo: Unlike existing design companies that only replace new appearances with their client's products, I prefer realistic values of the product, which can be maximized by design. I think it's a valuable feature because it comes from the understanding between the client and the design.
SOC: For spinoff companies, their intellectual property is a key to success. The investors pay particular attention to it. What key intellectual property does your company have (patents, patents pending, copyrights, trade secrets, trademarks, domain names)?
Mr. Koo: At this moment, I am still a student and I don't have any specific business plans at this point. However, I apply for a patent that has a design item and can be commercialized. Also, I intend to continue to work for international usages.
SOC: For both of us, as well as for thousands of successful spinoffers, it's not a secret that a new technological breakthrough may become obsolete very fast. Respectively, patent validity period becomes shorter. It is interesting to know the perspectives and protection plan of your technological advancement and leadership in a medium- and long-term prospective.
Mr. Koo: Nonetheless, being protected by the design patent laws is very important in these current network-based social lives. I autonomously work with a patent attorney for design rights, but it will be very helpful if SPINOFF.COM Organization LTD will support me.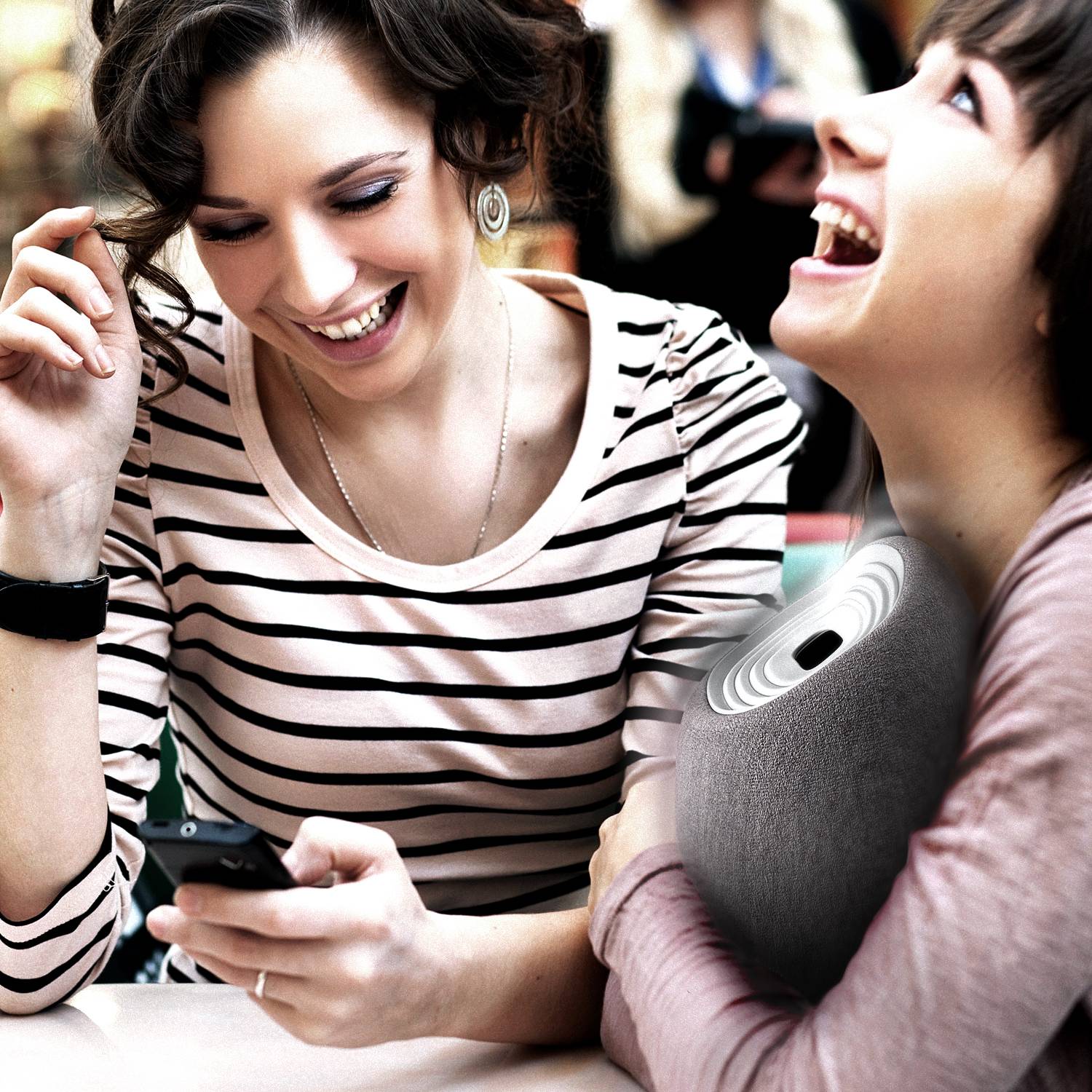 SOC: The investors will want to get a clear picture of how many rounds of investments have you completed? Are you seeking the investments at the moment? What is the volume and time limits? What milestones will the financing get you to? What did you plan to use the invested funds for?
Mr. Koo: I think if money is invested in the business the whole process should be open. Although, the specificity of the communication process with investors is not an essential part. I want to cooperate with investors after I will clearly understand what they want and what they think.
SOC: Could you please describe your ideal investor? What aspects are important for you, for instance, is it experience, country, the amount of own private capital or maybe some personal qualities?
Mr. Koo: I prefer partners rather than investors. The independent and clear decisions of investors are essential for creating new values. I hope that I can meet partners who can communicate with me through all development process. In other words, I would like to cooperate with partners or investors who can understand the specificity of the design process and business at the same moment.
SOC: And the last question, could you specify the most convenient way you would like to receive inquiries from potential investors? Should it be by e-mail or personal phone call?
Mr. Koo: I am working in Seoul, the Republic of Korea. I am available via email lego0119@gmail.com and Skype, my ID: live:lego0119_1.
SOC: We would like to express gratitude for the time you have dedicated to this interview. SPINOFF.COM will observe the development of your spinoff with great pleasure and interest. Also, we are thankful for providing all the necessary materials. We are pleased to forward all potential investors the database of the spinoff supportive materials such as presentation materials, schedules, videos, pictures, figures, blueprints, text materials etc.