Empiric therapy for pneumonia rules the day because physicians do not have timely information, patients are prescribed broad-spectrum antibiotics in a "one-size-fits all". This promotes antibiotic resistance, unnecessary hospitalization resulting in secondary bacterial infections and high cost to the healthcare system. However, Avisa Pharma, a spinoff of the University of New Mexico, develops a breath test to detect respiratory diseases such as pneumonia, COPD and tuberculosis (lat. Phthisis). The company's product Avisa BreathTest is the world's first breath test to detect and monitor pulmonary infections. The only test that can differentiate a virulent bacterial infection from strep pneumonia and viral lung infection.

The Avisa BreathTest (ABT) is a simple, quantitative, point-of-care test for rapidly detecting pulmonary infections due to certain virulent pathogens without the need to collect and culture sputum or other biological samples. The ABT is intended for use in pediatric and adult pneumonia patients. The test is based on the presence of the urease enzyme found in certain bacterial species that cause pulmonary tuberculosis (TB), pneumonia. Urease activity can be detected using inhaled, nebulized 13C-urea which is converted by these bacteria to labelled carbon dioxide (13CO2) and ammonia. 
In combination with clinical signs and symptoms, the ABT will aid clinical decision making as to use and choice of antibiotics for patients diagnosed with pneumonia in the Emergency Department and for Intensive Care Unit (ICU) patients on mechanical ventilation at risk for or suspected of having ventilator-associated respiratory infections.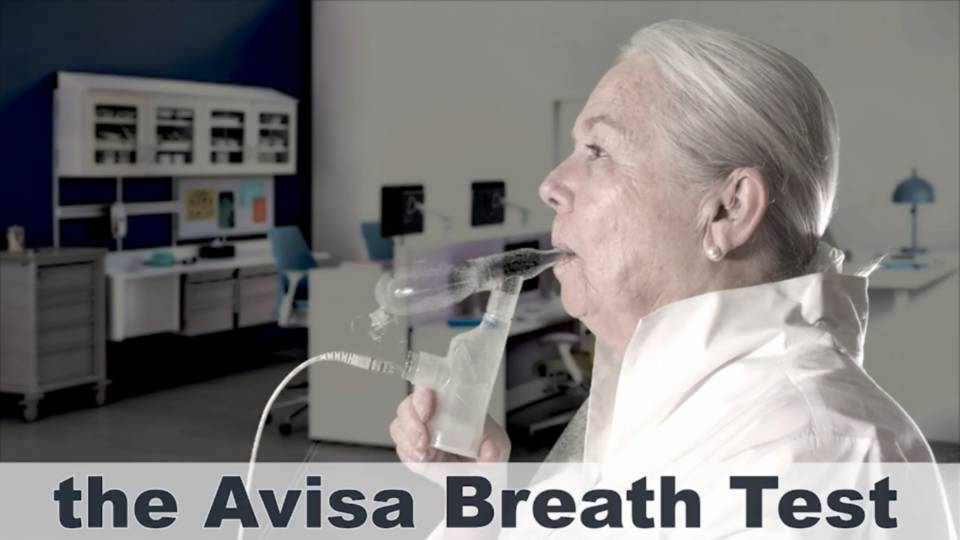 The anticipated value of the ABT is the decreased use of powerful, broad-spectrum antibiotics in the Emergency Department and a corresponding decrease in hospital admissions because of its high negative predictive value for certain urease bacterial pneumonia. In addition, the ABT will find application in ventilated patients for early detection of antibiotic decision guidance for ventilator-associated respiratory infections to decrease the length of stay, morbidity and mortality.
Furthermore, a large U.S. hospital that admits 1,000 pneumonia patients/year in the emergency department could save up to $4.8 million/year in unnecessary hospital admissions with the Avisa BreathTest.
In addition, the AV BreathTest is currently being studied for the detection of pneumonia in the Emergency Department (PED) in an investigator-sponsored study at the University of New Mexico Medical Center and Henry Ford Hospital. Avisa plans to initiate a Pre-Submission meeting with the U.S. Food and Drug Administration (FDA) in early 2019 to discuss the design of a pivotal trial in the PED detection, with plans to then initiate this study in 2020.