Beautyblender is a revolutionary makeup sponge applicator. Its 360° working surface helps you create total complexion perfection. It is a seven-time Allure Best of Beauty Award winner. Beautyblender was designed by Rea Ann Silva and Veronica Lorenz, famous Hollywood makeup artists, to satisfy your fanciest makeup needs.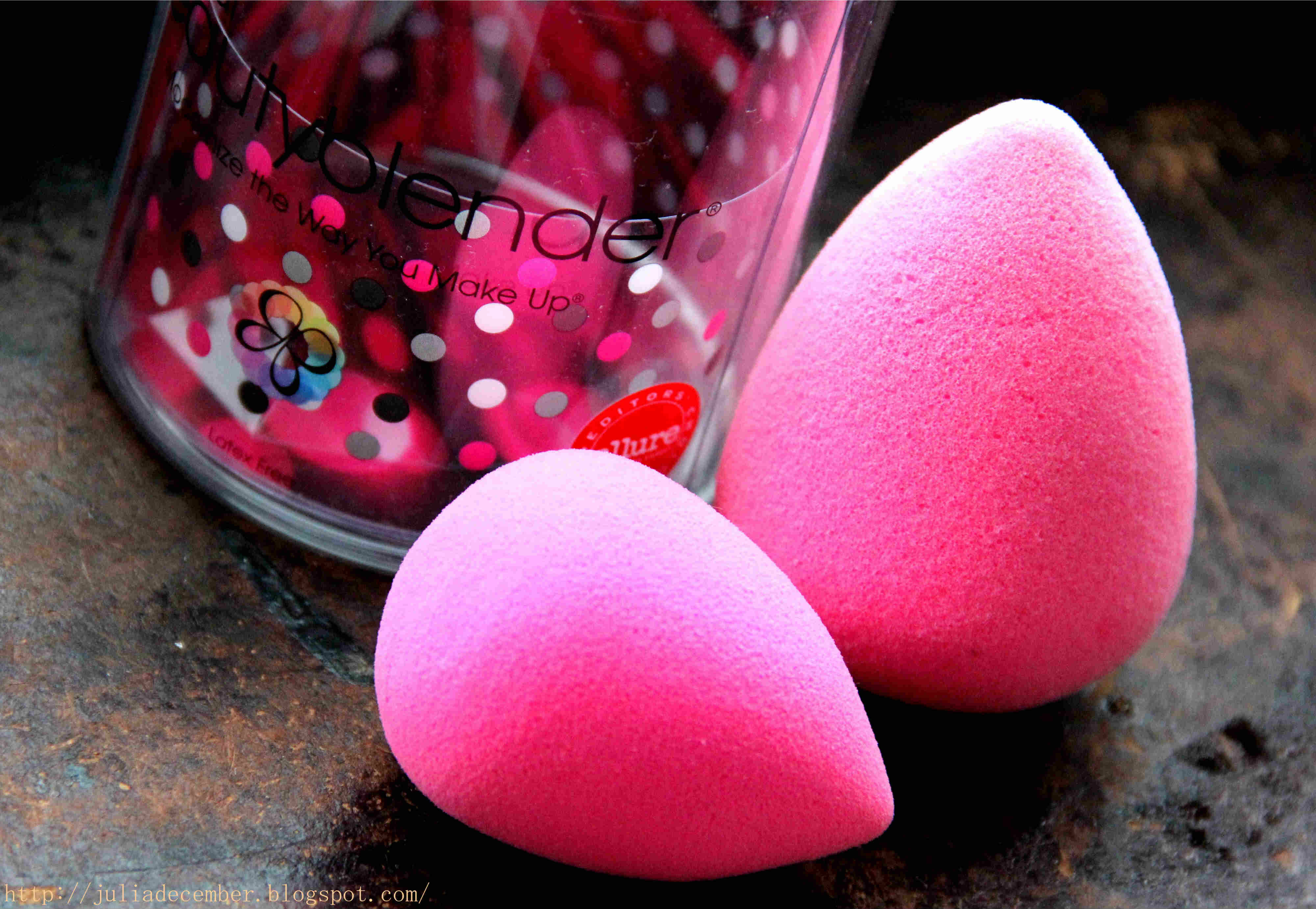 Like the best things in the world, beautyblender was invented with a practical purpose. Silva's idea was to create fundamentally different tool for makeup to achieve a natural look whether you prefer amazingly sheer coverage or a buildable full coverage. Besides makeup artists always strive their work look natural on high-definition television. Rea also wanted an environmentally friendly product that would last several months in contrast to the one-use makeup sponges on the market.
Rea Ann experimented to find superior alternative to brushes and airbrush. She began working with triangular foam sponges, which were considered to be a supplementary means to cover the nose and the eyes area. But they have sharp edges and can be used at most two or three times. To find the perfect shape she cut sponges at different angles. In 2003 the first sample of the bright pink teardrop shaped applicator appeared at the Rea.deeming, Inc. Then, the company developed a beautyblender cleanser to prolong its life and established the mass production. To help promote her creation, Silva used beautyblender on celebrities doing their makeup, and she offered them one to use at home. It quickly became popular among professional makeup artists driving out traditional brushes. By 2008, the company manufactured line of products, which grew to include makeup brushes, cleansers, a body sponge for tanning products and reusable blotting papers.
The beautyblender original pink version costs 20$. Now, it is sold worldwide and in major stores in the U.S., including Sephora, Macy's, Nordstrom and Van Maur. You can find a list of stores, international distributors, eCommerce partners, authorized retailers on Amazon, and contact form on the beautyblender website.
Beautyblender is an innovative means for applying primer, foundation, powder, cream blush, and any other face product. This is a professional sponge, which allows you to apply makeup product so that the makeup looks the most natural, concealing all the imperfections. It eliminates lines and streaks that other sponges and applicators leave behind. It's makeup friendly. Your makeup will look ideal whether you are using a mass market product or a lux one. Unlike one-use sponges, beautyblender holds up for three or four months.
The beautyblender's secret to flawless makeup is its open cell structure. It is made of a patented soft synthetic material. It is hypoallergenic, non-latex, and moisture-loving. The uniqueness of the material is in its ability to absorb a little product and give it away carefully dosed. The beautyblender needs to be wet before usage, so it allows a product to stay on top rather than being absorbed. Wet beautyblender is softer and twice bigger in size, returning to its original size when it air dries. An additional advantage is that when moistening the applicator the problem of dry skin is reduced.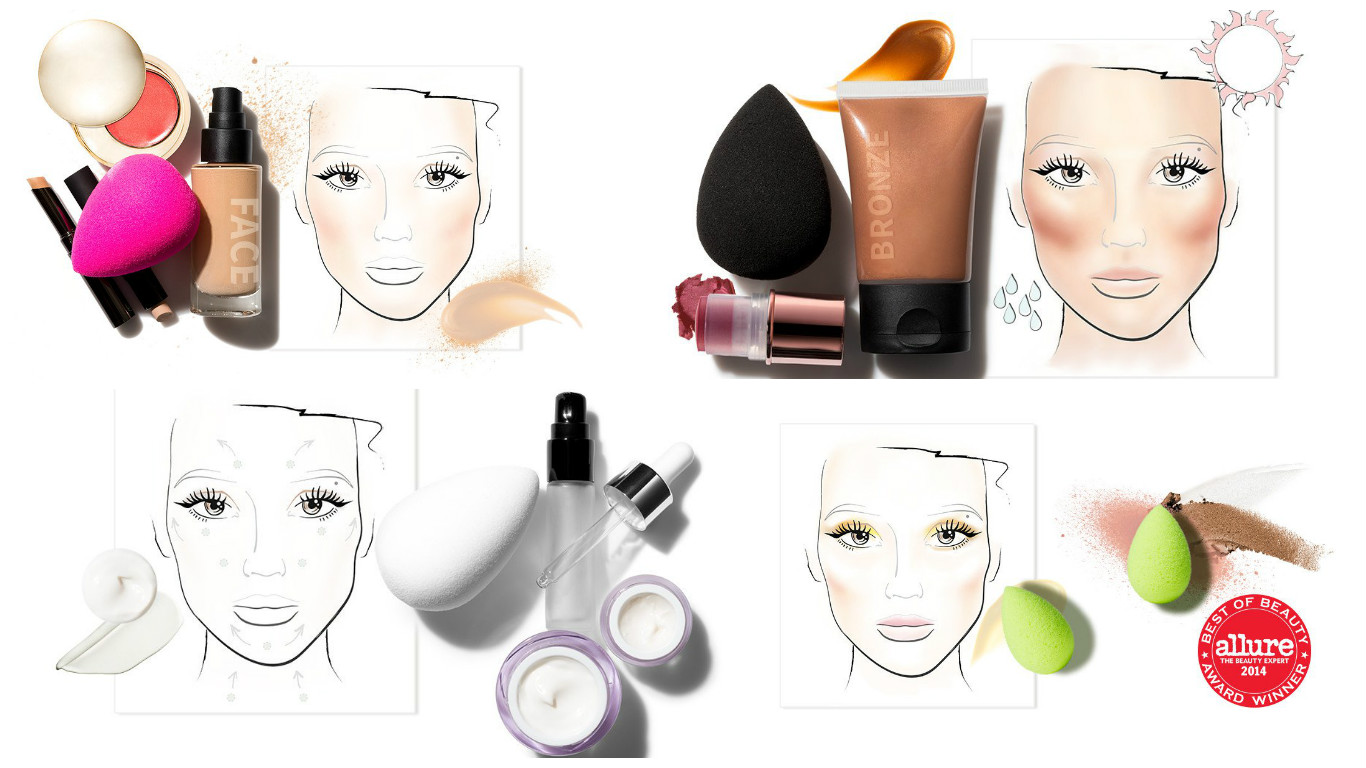 The patented elliptical shape of beautyblender is much more convenient than brushes and other sponges of flat oval, rectangular and triangular shape. You can use each side for different types of products. The pointed tip is great for the eyes or nose area. The wide tip comes in handy for the cheeks and forehead zone.
The combination of unique form and first-rate material allows you to forget about the technique or tricks of applying your makeup. The beautyblender works perfectly for anyone from a beginner or a full-blown makeup artist. It is essential for modern busy women: "One of Rea Ann's concepts was she wanted to bring some of the tricks of the trade to the consumer. She was a working mother; she didn't have a lot of time. She knew this concept would cut some time for the working mother to be able to look her very best."
The beautyblender can be used to apply everything from foundation to lipstick. It can replace brushes in your make-up routine. The cosmetics junkies adapted it to be used in an off-label way, dyeing hair, perfecting cat eye, ditching excess shine.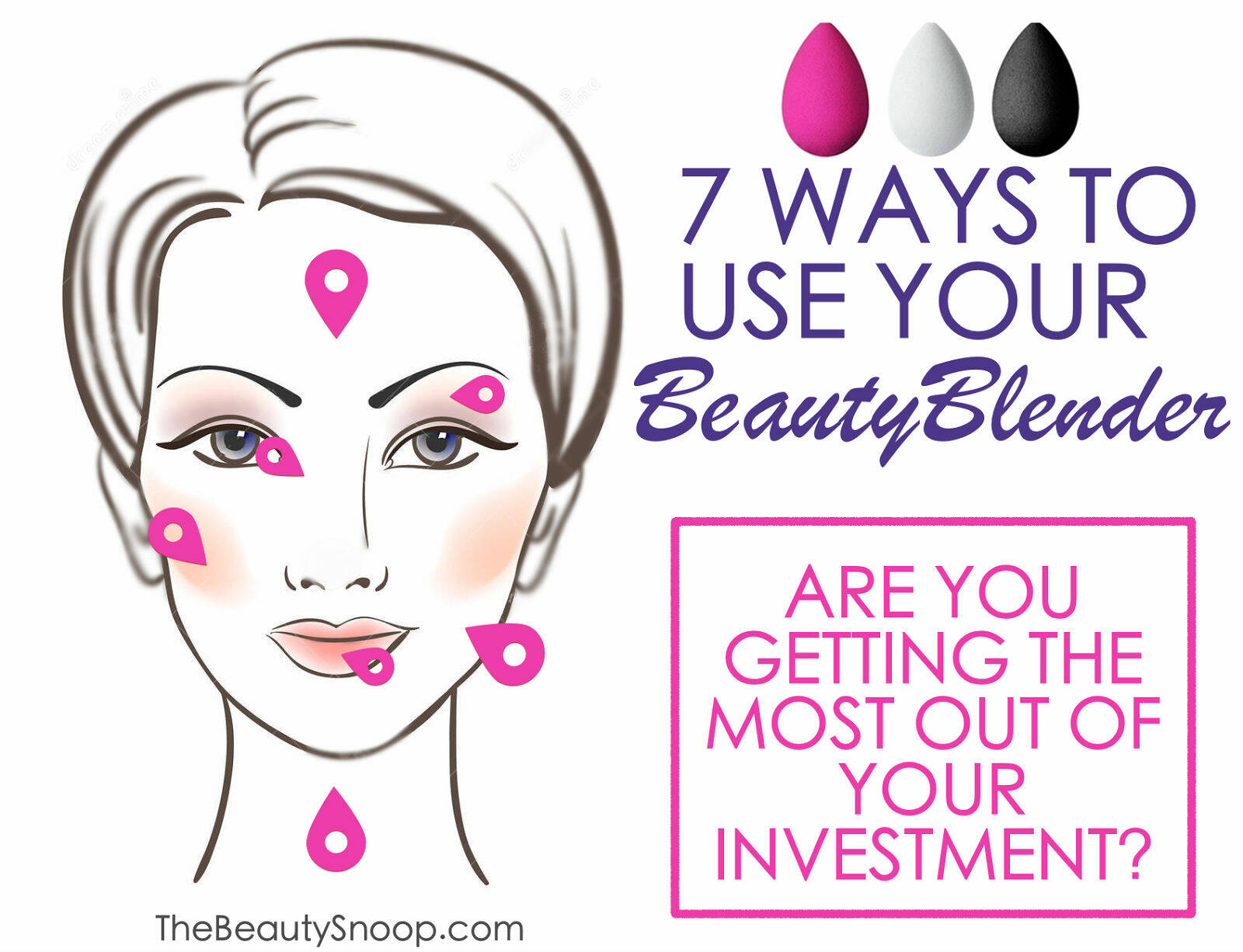 Beautyblender line includes the original pink one, black, white and nude. Purple and red sponges were released as exclusive edition. A set of micro.mini sponges is designed for hard to reach areas of the face and body. Blotterazzi is a washable sponge-alternative to blotting papers. A bodyblender is a large sponge for blending of self-tanning lotions, bronzers and more. Recently the company introduced the newest member of the family, beauty.blusher, for flawless application of blush.
Beautyblender has Allure's Best of Beauty award in 2007, 2008, 2011, 2012, 2013, 2014 (micro.mini), 2015. It has been featured in Self, Real Simple, Mademoiselle and Marie Claire magazines. It is an essential tool for personal beauticians to the stars. Makeup artist Fiona Stiles (working with L'Oreal, Sephora, Victoria's Secret) includes it into 9 must-haves for makeup list.
Beutyblender as a revolutionary beauty makeup gadget got millions of fakes due its popularity. The company's strategy aims to hold claim to the market niche. The efforts resulted in the removal of more than one thousand infringing and counterfeit product listings on sites such as Amazon, Groupon, eBay, Poshmark and Alibaba. In 2016 Rea.deeming Beauty protected its trademark and reputation against Avon's unauthorized sale of the pink sponges "Beauty Blender". Avon conceded the violation of intellectual property rights of Silva's company. Avon Products Inc. and Avon Cosmetics Limited made a considerable payment.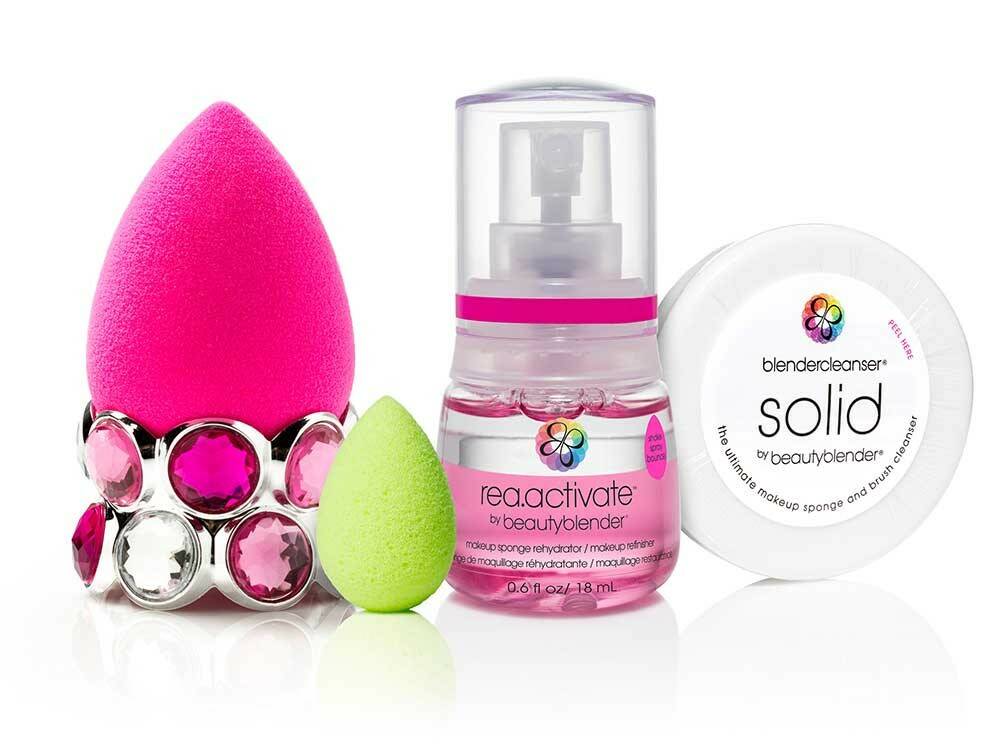 Beautyblender website has a page to educate the consumers about counterfeits. It includes store locations worldwide and in the US, and encourages to report about counterfeit product. It also provides sign to check a product's authenticity:
The products are handcrafted in the USA and are never shipped from China.
Items priced below their suggested retail price should be approached with caution.
The packaging will never contain spelling mistakes or grammatical errors.
"Rea.deeming Beauty has an unsurpassed reputation of providing high-quality, trusted tools, that are coveted and endorsed by professionals and everyday women alike," said Rea.deeming Beauty's President and CEO Rea Ann Silva."We are 100% committed to ensuring that our customers continue to receive the level of quality they expect and deserve from the beautyblender® name."
Rea Ann Silva made a real revolution in the makeup industry with its new reusable sponge for applying cosmetics. The beautyblender combines the best features of sponges, brushes and airbrush.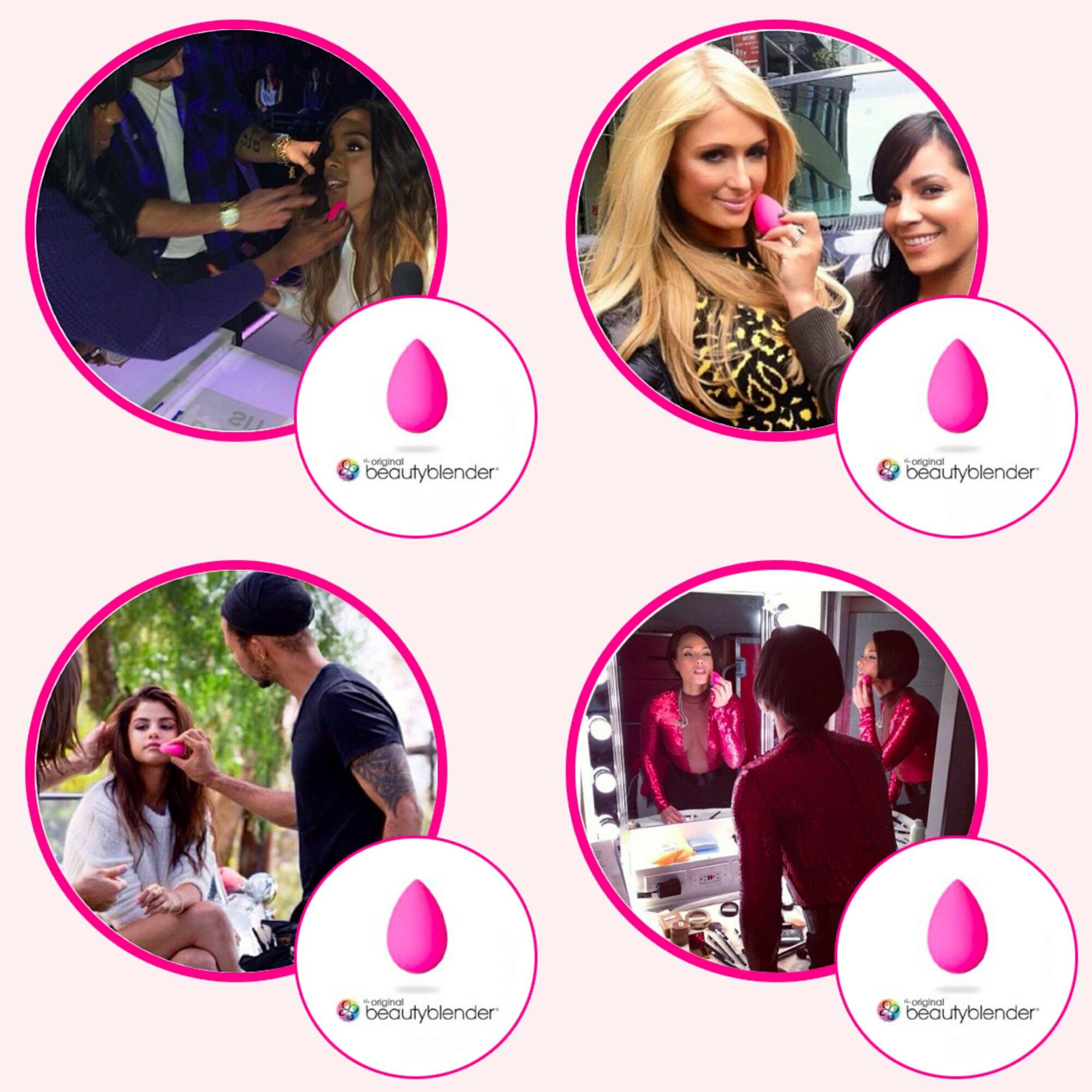 FEEDBACKS
"It allows you to apply your foundation flawlessly, thinning it out where you need less and leaving more coverage in spots that need camouflaging. It lasts forever and it's really adorable to boot!" Fiona Stiles
"This has seriously changed my foundation game. Skin looks flawless. A must buy." NanaY93
"This sponge has changed my makeup routine. Without this my face would not have the streak free, soft look it has. I love this. Repurchased twice." Mmankin
"I'm loving this blender. I had been using my ring finger to tap my concealer on, and was noticing that it looked dry and cakey. I was hesitant to purchase this because of the price. I am so happy I did. Everyday my under eye concealer looks picture perfect." Chellem
"I use my beauty blender every single day, if not for foundation, then for applying some sort of skincare. But today is the first day I'm going out of town since I bought it two months ago and I had to pack it into my bag the night before. So I pulled out a brush to put on my nars tinted moisturizer and although it is a good brush, in comparison to the BB it looked streaky and cakey. Needless to say, brushes are useless for me now! My beauty blender is my number one favourite tool and it really is worth the splurge." Makeupluver98