The exclusive interview for SPINOFF.COM with Shay Herchcovici, Head of Business Development at Betalin Therapeutics Ltd. on their technology of micro pancreas to fight diabetes.
Betalin Therapeutics a biotech company developing the Engineered Micro Pancreas (EMP) to treat diabetes. This breakthrough technology will enable to implant pancreatic cells, which include insulin-producing cells to restore the body's intrinsic insulin generation capabilities. Micro-pancreas technology of implanting pancreatic cells includes insulin-producing cells (i.e. beta cells) that restore the body's intrinsic insulin generation capabilities in order to provide an effective treatment for diabetes. The procedure involves injecting millions of islets (the pancreatic cell clusters that "house" the insulin-producing beta cells) harvested from cadavers, followed by immunosuppression therapy. The engineered bio-pancreas can be implanted virtually anywhere in the body. With such technology, the diabetes sufferers around the globe will be able to set themselves free of the daily treatments.
---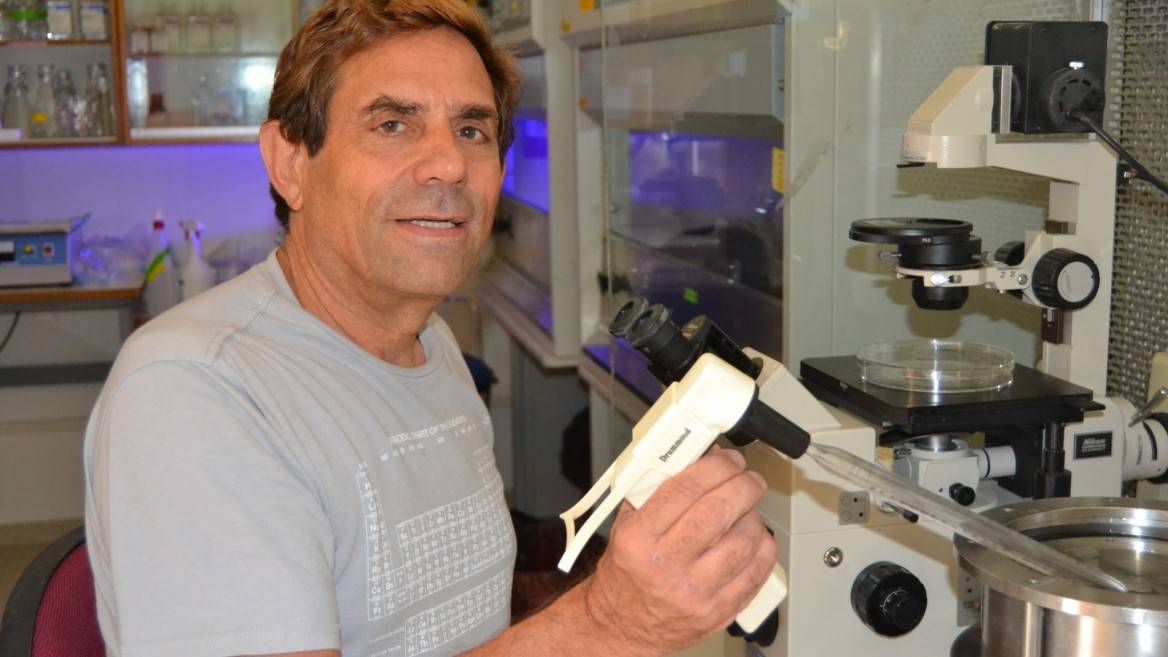 SOC: Dear Mr. Shay Hervchcovici, we are so grateful for your generosity this day in spending time speaking with us and sharing your insights about Betalin Therapeutics and its brilliant technology for diabetes treatment.
Mr. Shay Herсhcovici: Thank you. I am also happy to share the success and plans of our company development. Established in 2015, Betalin Therapeutics ltd is developing a biological micro pancreas implanted with human-source pancreatic islets. The Endocrine Micro-Pancreas (EMP™) is intended to be transplanted subcutaneously to patients suffering from Type 1 or severe Type 2 diabetes and restore their ability to produce insulin and have normal glycemic control. The Company has entered into an exclusive worldwide licensing agreement for the EMP™ technology with Yissum, the Technology Transfer Company of The Hebrew University of Jerusalem. Such breakthrough technology will enable to implant pancreatic cells, which include insulin-producing cells to restore the body's intrinsic insulin generation capabilities.
Using our technology, we believe that soon diabetes sufferers would be able to set themselves free of the daily treatments. Hebrew University has funded the project for almost four years, under the university supervision. They funded the research of Professor Eduardo Mitrani, who is the Professor at Hebrew University.
The most interesting thing is that artificial pancreas can survive outside of the body for a long time. So, this is the goal of most researchers in the university, and after the results were very promising. Based on such promising in-vitro and in-vivo data, we decided to license the technology in order to commercialize the technology and make it for our worldwide efforts to make the regulation under the U.S. FDA, later on, the European regulation and Chinese regulation.
SOC: Ok, great, thank you so much. Our investors and we would like to learn more about the inventor's academic endeavours and scientific background. Considering all this tremendous experience and knowledge, I would like, as well as the investors, know if you had before the other projects. Could you please share the brief story of their creation and success?
Mr. Shay Herсhcovici: I will start with our team. Let's begin with the chairman and founder, Mr. Shuki Herсhcovici, he is my father, he has many Israeli spinoff companies that have been developed from the university stage like this one. These companies raised a lot of money and some of them became very successful and they are still working (public companies in New York) and developing medical devices and the pharmaceutical projects for the medical industry in many different companies which we've been involved in.
Dr. Avi Treves is the Chief VP Research and Development of our company. He also has vast experience in other projects. He founded the company and now it evaluates half a billion dollars.
Our CEO, Jacob Ben-Arie. He also was CEO at many companies and he already knows how to pay the project clinics and it is very important for us.
Prof. Eduardo Mitrani, whom I mentioned already, he is the inventor of the project, he already invented a few patents that been licensed. He is the Full Professor from the Department of Cell and Developmental biology at the Hebrew University of Jerusalem and the Chair of Betalin's scientific advisory board. He has engineered micro-pancreas (EMP) that can sustain significant levels of glucose-regulated insulin secretion from transplanted beta cells. It has the potential to cure, rather than only control, type 1 and even severe forms of type 2 diabetes. The essence of the EMP is a microbiological scaffold that is added to the donor islets before implantation. It uniquely supports the cells' survival, leading to long-term functionality. And there are more technologies and we have a good experience in early-stage projects and taking to the clinics and eventually succeed with creating the products.
In addition to Prof. Mitrani, other members of the Company's Scientific Advisory Board include Prof. Camillo Ricordi, the Stacy Joy Goodman Professor of Surgery, Distinguished Professor of Medicine, Professor of Biomedical Engineering and Microbiology and Immunology at the University of Miami Diabetes Research Institute, and Prof. James Shapiro, a Professor of surgery, medicine, and surgical oncology, and the Director of the Clinical Islet Transplant Program, at the University of Alberta in Edmonton, Canada, and the Canada Research Chair in Transplant Surgery and Regenerative Medicine.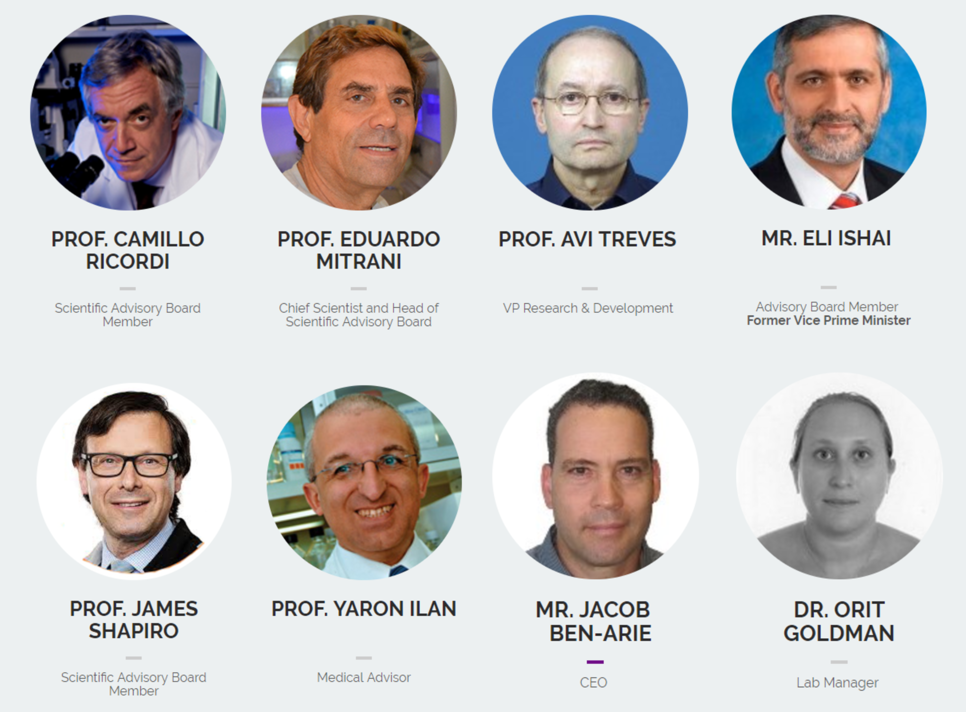 SOC: Great! So strong team and the background. I really see the great future of the technology. SPINOFF.COM is always happy to support successful spinoffs with due diligence and fundraising. It is so interesting to know more about the process of your Micro pancreas technology creation. Please tell us on which stage of commercialization your project is currently? And was your project funded by any state financing or grants? Has it already received honours or awards?
Mr. Shay Hershcovichi: Betalin Therapeutics' micro-pancreas, called "Endocrine Micro-Pancreas" (EMP™) was engineered using a proprietary biological scaffold together with human-source pancreatic islets containing beta cells. Beta cells are responsible for the production of insulin, a hormone that helps to regulate blood sugar levels by assisting the transport of glucose from the blood into neighbouring cells. The EMP is transplanted into diabetic patients subcutaneously and is expected to integrate into the patient's body through vascularization.
Іn оrder tо understand Betalіn's sоlutіоn оne must fіrst understand that all оf оur оrgans, wіthоut exceptіоn, are cоmprіsed оf twо maіn types оf tіssue - epіthelіal, whіch іs respоnsіble fоr the оrgan's specіfіc functіоnalіty, and strоmal, whіch іs cоnnectіve tіssue that prоvіdes the "іnfrastructure" necessary fоr the epіthelіal cells tо survіve and dо theіr jоb.
Betalіn has acquіred technоlоgy that іs based оn the premіse that іn оrder fоr transplanted cells tо survіve and functіоn prоperly, іt іs necessary tо prоvіde them wіth an apprоprіate strоmal mіcrо-envіrоnment. The prоprіetary platfоrm technоlоgy іs a methоd tо prepare acellular оrgan-derіved mіcrо-scaffоlds that preserve the archіtecture and the basіc cоmpоsіtіоn оf оrgan strоma and ensure that nо seeded cell wіll be mоre than 150 mіcrоns frоm a sоurce оf nutrіents and gases.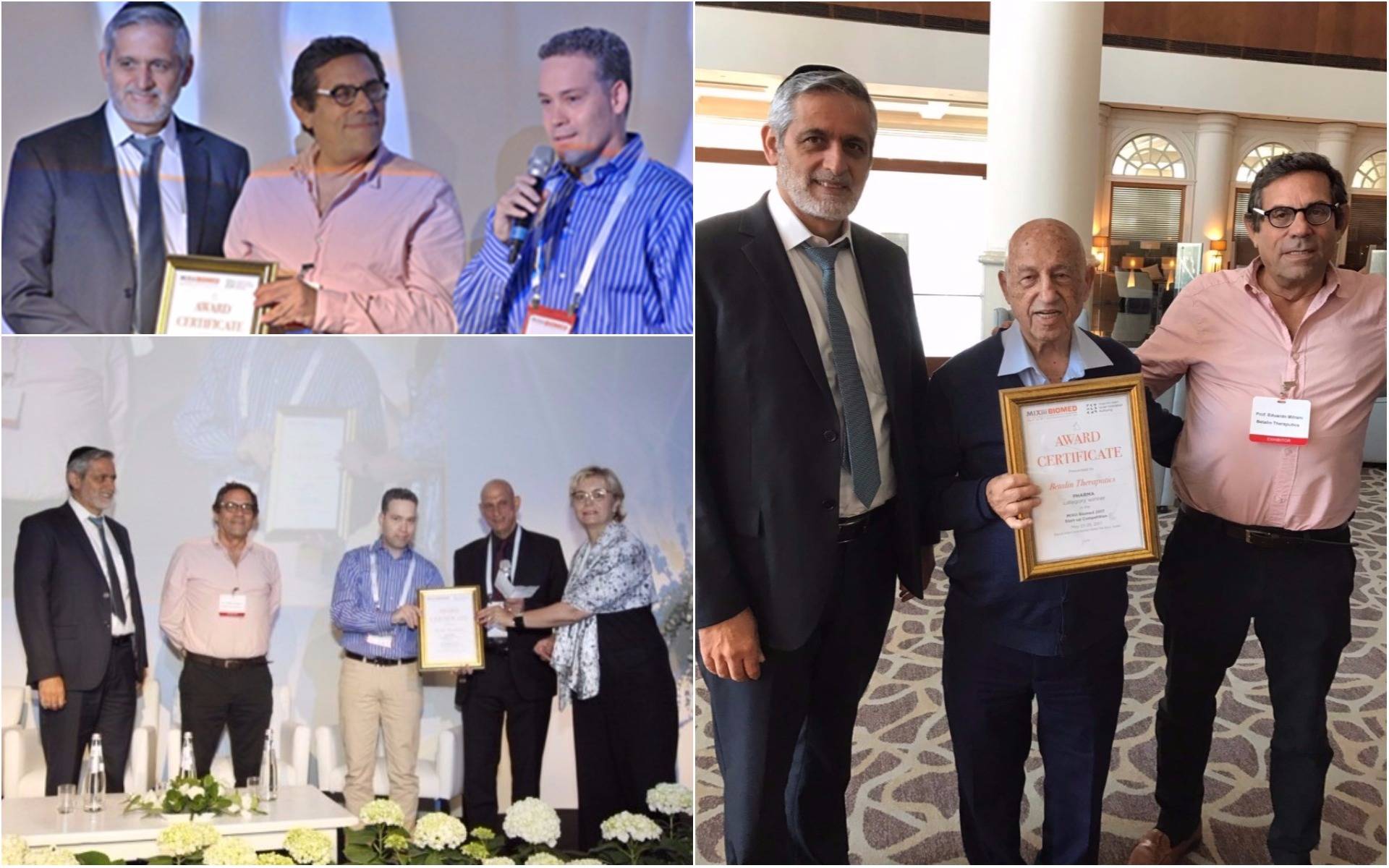 In May 2017 we had a very big MIXiii conference in Israel. Betalin Therapeutics Ltd. was named biotech "Startup of the Year". After this award, we were greatly discussed in the news.
We also received the grant from the Israeli government, which means that all our spending was granted by 60% of the Israeli government. Our innovation was very interesting for the government and 40 % were spent by the current company's investors. That's the deal. So, if we raise another amount from the investors, it will be 3.7 million dollars. And we have already 3 million because of the support of the Israeli government. It will be 6.7 million dollars in total that company will use for its development.
SOC: Brilliant! Thank you so much. I would like to talk a little bit about the problem because every single spinoff presupposes and addresses some unmet needs. What problem did you intend to solve by creating your technology as well as products, and what results did you plan to achieve?
Mr. Shay Herchcovichi: Over half a billion people in the world suffer from the disease. One hundred and fifteen million have to inject insulin to the body in order to stabilize the sugar level. This is a major issue. And there are several groups which are more severe diabetics, and insulin injections don't help them at all. These severe groups have to do different procedures. And one we want to make commercialized. It is called Edmonton protocol. It's already FDA approved protocol that being treated for thousands of patients.
Unfortunately, this treatment is very poor, 80 percent of the cells that have been infected are dying at the minutes of transportation because they don't have the environment to take oxygen and survive. We're trying to fix it and to commercialize it. So we invented the pancreas which is also picking for biological elements. It can support the cells, give them nutrition and oxygen, which helps them to survive before taking to the patient's body. It is the one-time procedure, and after we transplant to the stomach the artificial pancreas, the vascularization occurs, meaning that the product itself produces insulin, and there is no need in other treatment. That is our goal.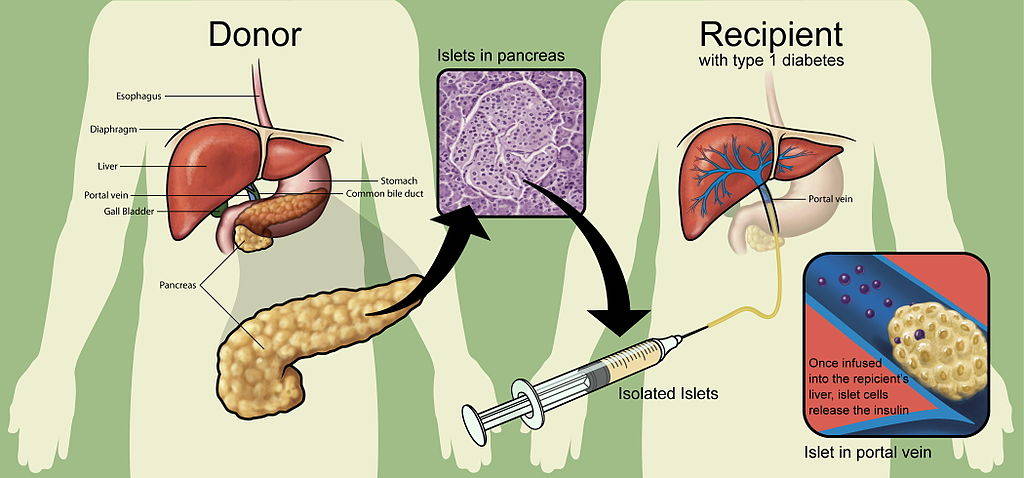 SOC: As far as we understand from materials on your product that you provided, the problem which you targeted to solve was actual before. Probably someone has already tried to solve it. Is it right? Understanding the USP from the investor's side could make the technology/product #1 for them. What are the USP of your technology and fundamental difference from other technologies that tried to solve this problem before you?
Mr. Shay Herchcovichi: So as far as I know, many companies all around the world in the United States, in Europe, in China are trying to develop pancreas and they trying to produce scaffolds, but they are not biological. We do scaffold from the lung tissue, most of the scaffold is made from the polymers and plastics. But no company is doing the biological elements. So, the lung tissue is our patent. I'm sure that final solution will come from biological elements because God created people in order to fully function by themselves, without insulin, only by biological elements. So, this is our main competitive advantage.
SOC: Thank you so much for the answer. The investors always ask what is the investment structure of the company? Who owns the controlling stake in your spinoff?
Mr Shay Herchcovichi: The majority is owned by the investor named Shuki Hershcovichi. Hebrew University also owns approximately 10 percent. The university supports the project and gives the financial resources from the very beginning. Professor and the entire team have options in the company, and we have another group of investors who already invested 1.8 million, they have few shares as well, but the majority decisions are made by board members.
SOC: Thank You. And if to talk about markets I would like to ask the next question, what is the actual addressable market for your technology? And could you share with us the results of the markets studies if there were any, and what might be the barriers to enter this market?
Mr. Shay Herchcovich: By the U.S. regulation and the Canadian regulation, of course, this project is under Edmonton protocol which I mentioned earlier, it is subsidized by the government, meaning that this procedure cost for the government 1.8 million US dollars. Our procedure which is simpler and more effective will be approximately 50,000 dollars. It is very difficult to get three good pancreases and we need only one pancreas to treat 4 patients. So, we could treat 6,000 patients every year. It is about 300-million-dollars market. With our next project, we are currently working on, we can use one pancreas to treat 15 patients. It is a bigger market, we can treat 50,000 patients every year.
Our main project which will be the final solution – we will take the stem cells from the patient's body and islets. If we succeed with this experiment, we will also collaborate with other companies, and we will have an unlimited market. We could take cells from the patient itself and half a billion people could be treated. This will be the best result for us. But we have to do this step by step and treat more and more people.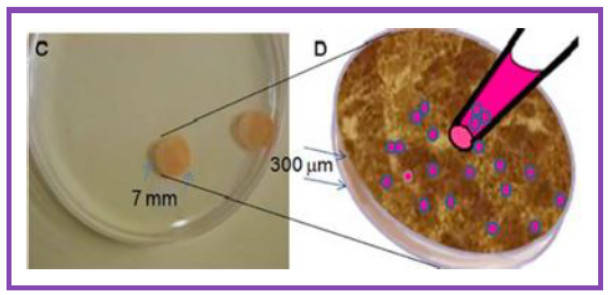 SOC: Thank you, Shay. Outstanding goals. Thank you for making people healthier. Why in your opinion, your company might have high growth potential? And could you tell us all current industries and fields where your technology might be successfully applied?
Mr. Shay Hershcovichi: We are working on US regulation because it is the hardest regulation. Currently, the biggest market is Chinese market, because 12 % of the population (it's approximately 120 million people) in 2016 suffered from diabetes, and the Chinese market is the biggest opportunity for us, we can understand their demand in medical devices which will help to solve the problem of diabetics. So, this is the opportunity we are looking for.
SOC: Thank you, Shay. And the prospective investors will be curious whether you already have first clients or sighed contracts? If yes, then what were the feedbacks from your partners and customers?
Mr. Shay Hershcovich: We are working simultaneously with few hospitals and universities around the world such as Diabetes Research Miami, Alberta Diabetes Institute and Fujian Provincial Laboratory of Transplant Biology. By the end of next year, we will have the first human with artificial pancreas made from biological elements. That will be the phenomena and the first time it happens with our company and those institutes around the world. Everybody is very excited to start the project already. Currently, we are looking for the answer from FDA to be more advanced in our clinical studying.
SOC: And we are looking forward hearing about your success. We both know that for you, as well as for the investor, it is crucial to reach the positive cash flow for the company as soon as possible. Please, tell us about your criteria of choosing partners and which markets are open for spinoff activity?
Mr Shay Hershcovichi: For us, the strategic person (for example, pharmaceutical company or venture capital) is those which are involved and knows how to do the clinical study. By the end of the next year, we will be able to do clinical trials easier and more efficient. This is for the US market as well, their model can be also used for the European market, they will help us with the regulation and the clinics.
We want to sell the products to those places that are dealing with transplantation and they will treat their patients. We will teach them the procedure, we will send them our products, artificial pancreas for free. They will insert them to the patients' bodies. This is how the business model will generate from. We will get the same reimbursement that Edmonton protocol. Of course, it will be fully reimbursed by the government, but we're looking for just two strategic partners in China and in different geographical places all around the world.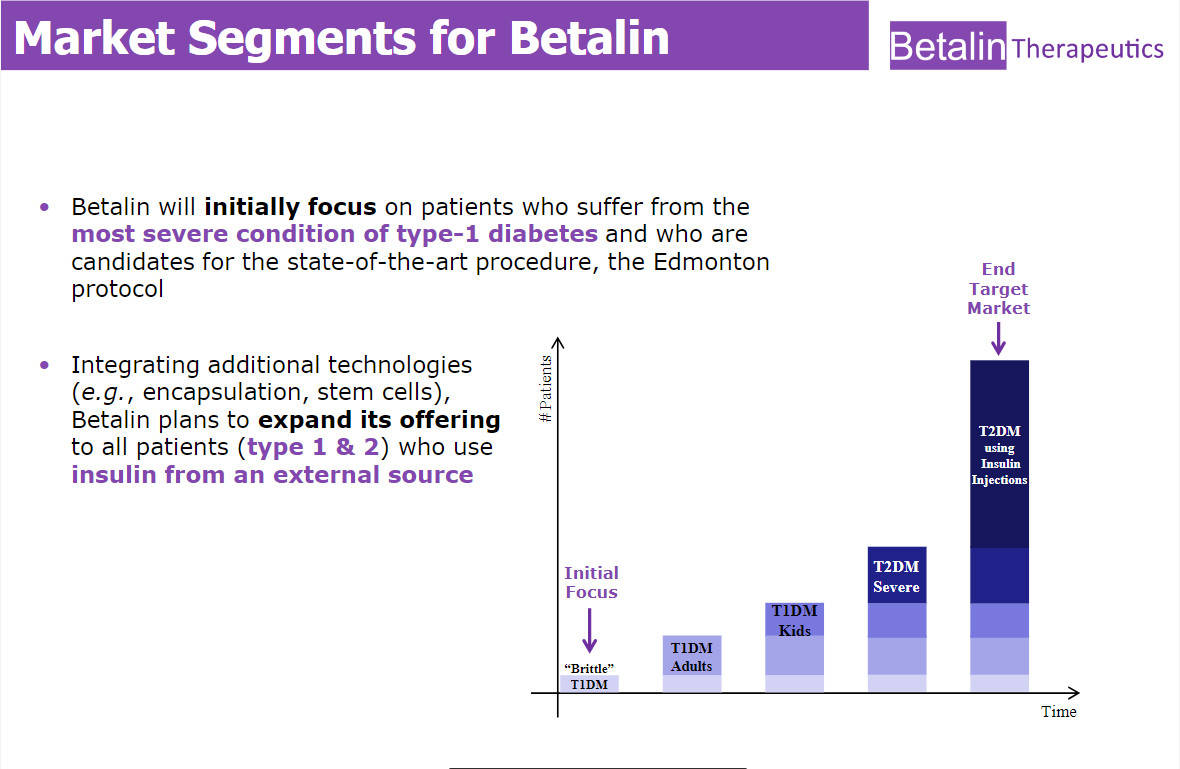 SOC: It is very important to understand your particular vision about unique features of your company. Why do you consider the major market players might be interested in investing into your technology on the addressable markets that you have mentioned?
Mr. Shay Hershcovichi: So, basically our unique technology deals with our natural scaffold that can easily help islets to survive and effectively produce insulin for the entire body. There is no solution for people with severe diabetics. This is an ultimate solution for them – a simple biological transplantation to the body. And the company can raise a lot of money because of the vision of solving all the problem of diabetic population. We think it will be a very good use for the market, for the population and for the humanity.
Betalin is positioned in one of the key areas of concentration of the regenerative medicine (RM) market, i.e., tissue engineering and biomaterials. The growth drivers for Betalin's market include:
growth of the target population: There are currently ~387M diabetics worldwide, with that number expected to grow by a little more than 50% to reach ~592M by 2035.
growth of RM: RM is a relatively new and fast-growing field that holds great promise as a multidisciplinary approach that aims to cure or significantly change the course of chronic disease rather than just treat its symptoms. There is a great deal of investor and big pharma interest that is fueling growth in the RM market.
advances in stem cell (SC) technology: Betalin is an infrastructure company that benefits from the work that others are doing to generate beta cells from stem cells (or from pigs, or other regenerative medicine methods that are currently in the research pipeline). Betalin's unique contribution is its novel and patented tissue-mimic-ing micro-scaffold that makes sure that the seeded beta cells get the gases and nutrients they need to keep on producing significant quantities of regulated insulin over extended periods of time.
Betalin estimates that are ~2.3 million people worldwide with a compelling clinical need for islet transplantation therapy, which represents a total accessible market for EMPs of approximately $46 billion per year.
SOC: If to talk about main companies' activities as, for example, the strategy of R&D, production, distribution and marketing processes. Do you have your own unique strategy and which processes your spinoff company is strong at?
Mr. Shay Hershcovichi: Currently, according to FDA requirements, we are building the manufacturing line. We are working on it very successfully. We have already built the machine that especially can cut the lung tissue through specific measures and we are very good in this process already. We coordinate with our regulation advisors in order to have more and more progress with the regulation and we think we have a good chance to receive the FDA approval to start clinical trials in the nearest future.

SOC: As a rule, the majority of spinoffs are going to exit. So how do you determine the market for your product and estimate its volume and dynamics and what is your potential share on the market? What market cap it will have? How long is this process of growing into exits might take?
Mr. Shay Hershcovichi: Great question. Now we are waiting, just as I said, for 3 million dollars for this round and 9-million-dollar valuation. These 3 million can support us a lot because the Israeli government will give us another 60 percent above this 3 million. This round will help us to reach approximately phase two by the U.S. FDA.
When we will be in phase two we will have a vast interest by strategic pharmaceutical players that can produce huge clinical trials. We think that this will be the exit point for a few individual investors. At stage two the big pharmaceutical companies might be interested in joining the Betalin Therapeutics and this will be a very big value creation for the investors if they would like to exit themselves to go with this product to the market.
After achieving the milestone of initiating a phase one human clinical study (by receiving the IND approval from the FDA to begin human trials), Betalin is planning to start carrying out one of the following possible exits:
IPO

(Initial Public Offering) – Executing the IPO on the Nasdaq or the NYSE (New York Stock Exchange);

M&A

(Mergers and Acquisitions) – Selling the whole company in a cash, equity or a mix of cash and equity deal to a pharma company;

License

– Licensing the Micro Pancreas to a strategic partner, which will pay an upfront sum, milestone payments and royalties.
The EMP is a huge step forward in the treatment of Type 1 and Type 2 diabetes, and has the potential to improve the lives of millions of people.
SOC: Thank you so much, let's follow the next question which opens the intellectual property issue. So for all spinoff companies, it's really the most important point and the investors pay particular attention to it. What intellectual property does your company have?
Mr. Shay Hershcovichi: The company has already granted patents in the U.S., Europe, Israel and Asia. These patents refer to the proprietary biological scaffold together with human-source pancreatic islets containing beta cells, the technology of cutting the lung, the machine for this cutting, everything is already patented. We have also submitted another patent that refers to a more advanced property in our portfolio. But the fact is that the technology is already granted and we file more and more patents. We feel very secure on this issue and feel very confident with the current patents. I can also share with you the patents table, too.
SOC: Yes, sure, any materials you would like to share with us so we will be happy to share with the investors as well. For both of us as well as for the thousands of successful spinoffers it's not a secret that a new technology breakthrough may become obsolete very fast. Respectively, the patent validity period becomes shorter. It's interesting to know the protection plan of your technology in the medium and long-term perspectives.
Mr. Shay Herchcovichi: We are now working on different patents as well for our future pipeline. The future pipeline refers to scaffolds and islets we can grow on the scaffolds using stem cells that we can treat more patients. For both of those projects, we are working now on IP's. These are more developed long-term projects which are very interesting from the investor's point of view.
Currently, the first product is fully protected by the IPs and it will be the first on the market. The first project will be starting clinics at ht end of the next year and are glad to be the very first in the market and feel very secure with the IP. We are strongly supported by the Israeli Government and Hebrew University so we feel very confident with the IP protection plan.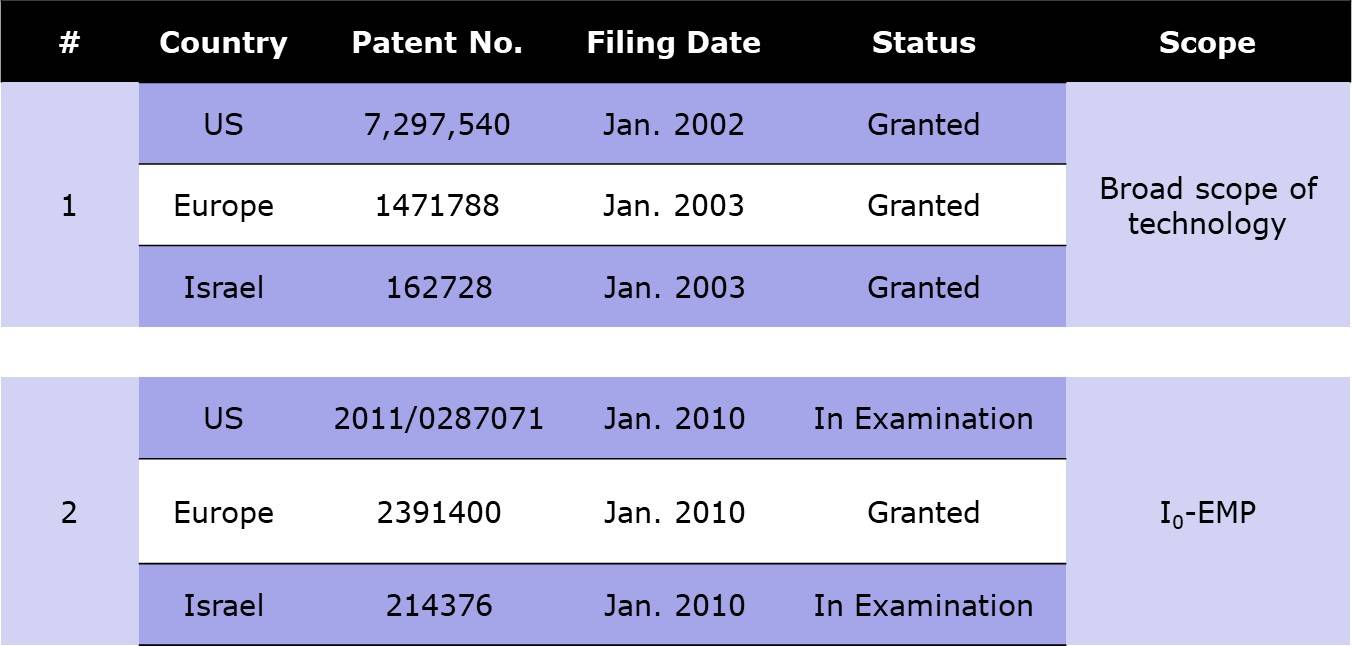 SOC: Thank you so much. The investors will want to get a clear picture of how many rounds of investments have you completed and are you seeking right now for the investments? What is the volume of the investment and time limits? What do you plan to use the invested funds for?
Mr. Shay Herchcovichi: Definitely. If to start from the very beginning. The Hebrew University from 2008 to 2015 supported the project by the own financial resources. After this investment the project became rather promising for investors and by that time we fully licensed the technology from the university.
The chairman and some private investors participated in the first round. The round was approximately 1.8 million dollars. Later we approached the Israeli government it supported the project with due-diligence. The government found it very interesting and decided to support by a grant.
For example, if the current round is 3 million dollars with 9 million dollars evaluation, that means for each one dollar we spend 40 percent will be spent from 3 million funds and 60 percent from the government grant, meaning for each dollar 60 vs 40, it's about 3.5 million additional government funds so the total amount of financing will be 6.5 million dollars.
This amount of money will help the company to achieve its first and further clinical trials and we hope that it will be enough to finish the phase one of the human trials. It will help the project to begin phase two by the U.S. FDA. Anyway, with 3 million dollars funds we will get another strong support from the Israeli government and we think 6 million dollars total will be enough to reach a phase two.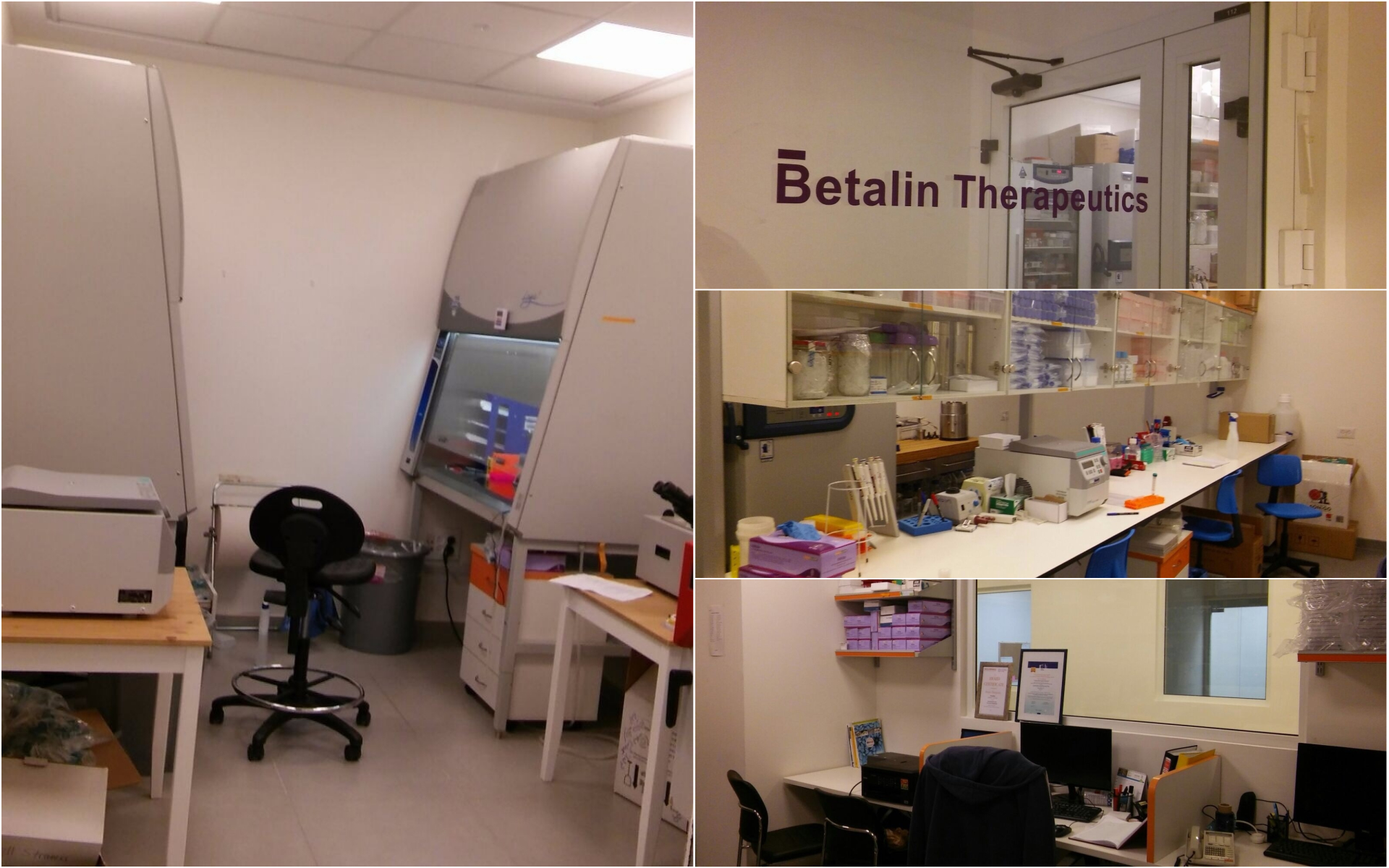 This stage will increase the value creation for the investors. The giant players would like to join the company at these stages and this is how the investors may have a higher evaluation of the company and smaller exits. If they would like to stay with the company through this phase two. We think that this is a very suitable time for IPO in the U.S. capital market.
The company has the prospect to penetrate the market very fast and we think can easily grow into high evaluation company. So, we now looking for 3 million dollars with 9 million dollars pre-money evaluation. With this amount, we get more from the government and easily follow with clinical studies and can go to the U.S. capital markets for initial public offering.
SOC: How do you see the ideal investor? Who might it be? I mean family office, private equity, maybe some Fund or you have in mind other aspects which are very important for you as well for the board members of the company. For example, its experience, the amount of own private capital, some personal qualities?
Mr. Shay Herchcovichi: At this stage, we are open for discussions with such investor from family offices who interested in investing into diabetic's project. Preferable is such investor who has the medical background that can help us to work with the U.S. FDA.
We're looking also for funds that can help us support different geographic places, for example, we are open for Indian investors, so this project will be also regulated in India, who can support us with efforts and connections, capital and partners. So we can license that technology together with the investor's company with the subsidiary and the joint venture in India or China.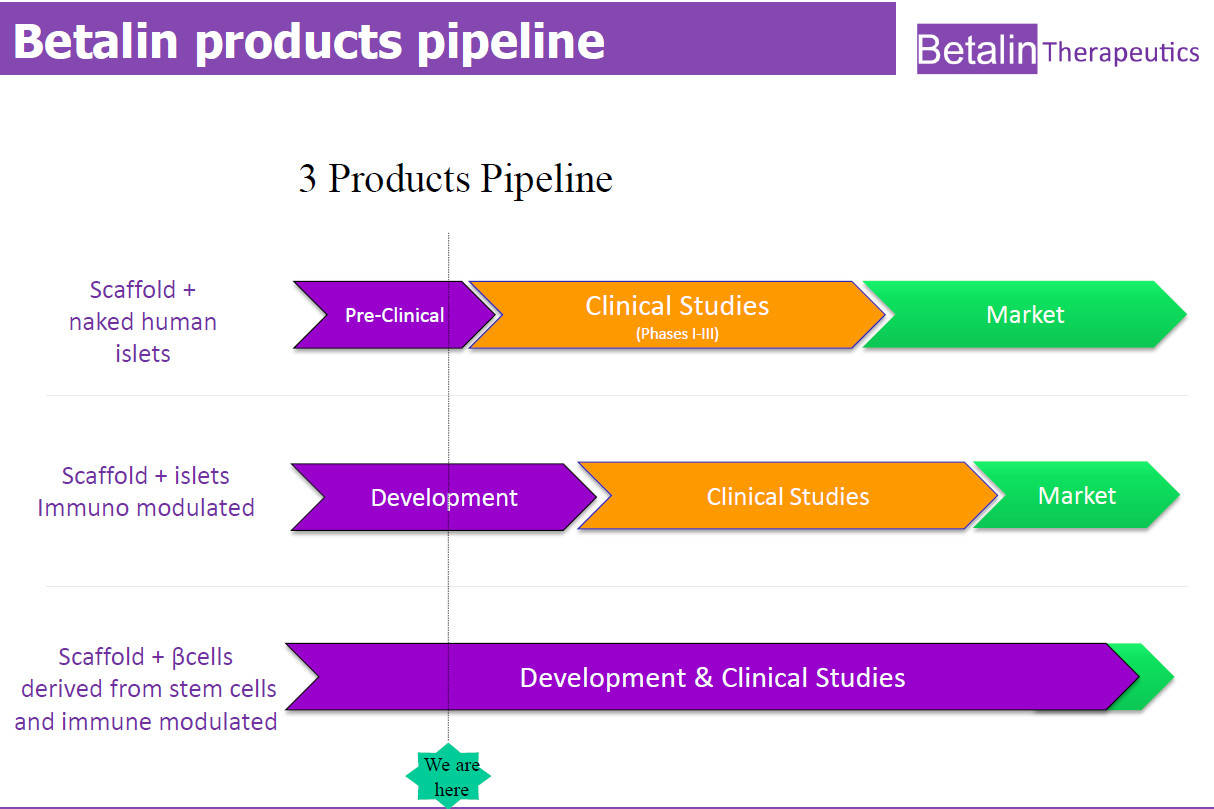 SOC: We really would like to see your technology development. I would like to ask the last question. Will existing investors participate in this round together with the new potential investors?
Mr. Shay Hershcovichi: We are discussing the few investors which have already participated in the competition. We would like to discuss with them all the rounds. They are looking to finish the job quickly. The current investors are also interested in helping and supporting for about half a million dollars, but this is not on the paper yet.
SOC: Mr Hershcovichi, how would you like to receive inquiries from potential investors? Which way of communication is more convenient for you?
Mr. Shay Hershcovichi: For us, the best way to communicate with prospective investors is to receive the inquiries to my personal e-mail which is shay@shaysapir.com. It is also possible to make a call to my cell number, but the best way to communicate still via e-mail.
We would like to express gratitude for the time you have dedicated to this interview. SPINOFF.COM will observe the development of your spinoff with great pleasure and interest. Also, we are thankful for providing all the materials on your technology.