Exclusive interview for SPINOFF.COM with Dr. Robert Cucin, CEO of BioSculpture Technology, Inc. on the new generation of liposuction devices that treat obesity and diabetes
BioSculpture Technology, Inc. ("BST") is a commercial stage medical device company steeped in the science of adipose tissue. BioSculpture addresses the liposuction and obesity markets with proprietary medical devices and saleable products. In 2013, the Company turned its focus from manufacturing power-assisted devices for the cosmetic liposuction market to developing a minimally invasive device and procedure for the treatment of obesity, metabolic syndrome and Type 2 diabetes mellitus. BST's mission is to develop and manufacture medical devices and procedures for optimizing fat distribution and metabolism and for tissue aspiration and processing based on medical discoveries and state of the art advances, encompassing the bariatric market, the liposuction and body sculpting market, and the fat and adipocyte-derived stem cell processing and reinjection markets.
---
BioSculpture Technology 30 second play on load value pitch
SOC: Dear Dr. Cucin, we are so grateful for your generosity this day in spending time speaking with us and sharing your insights about your company, BioSculpture Technology, Inc. and the minimally invasive treatment of Obesity and Type 2 Diabetes it is developing.
Dr. Cucin: You are welcome. I am firmly convinced that the direct approach to the Type 2 Diabetes problem our technology allows is better than current alternatives and welcome every opportunity to explain why I believe should be safer, highly effective, permanent, and cost-saving.
Our investors and we would like to learn more about a vast experience of your academic endeavours and your professional and scientific background.
I graduated magna cum laude in chemistry from Cornell University and received my M.D. from Weill Cornell Medical College with which I remain affiliated. My Chemistry honours project was on the chemical nature of the lunar surface and supported by NASA.
I did both my general surgical and plastic surgical residencies at the Presbyterian New York Hospital - Cornell Medical Center and became board-certified in both. I have served as Principal Investigator for both animal (IACUC) and human clinical (IRB) studies there, which I funded through the Rocin Foundation, a not-for-profit research foundation I set up. Of assistance to the business side of running the company is my Columbia MBA. I am also an attorney admitted to the NY, NJ and DC Bars, I have additional skills which help me navigate IP, licensing and regulatory issues.
Considering your tremendous experience, we would like to know whether you had other projects? Could you please share the story of their creation and success.
Since an early age, I always liked to take things apart, reassemble them, and try making them better. I have always been an inventor and tinkerer and these were not my first patent applications.
The first patent in this aspiration portfolio was licensed to Mentor by Rocin Laboratories, R&D company I established. The Ethicon Division of J&J acquired both Mentor and the license. It created the power assisted liposuction market, which grew to an estimated $500M/yr. and allowed Mentor to capture roughly 1/4 of it. (Perhaps they would have captured even more of it, but the Arc II Reciprocating Cannula® manufactured and sold by them under my license for $55 required a purchase of their proprietary $9,500 Psi-Tech® aspiration system to utilize. Most surgeons performing liposuction used a cheaper aspiration system which cost approximately half of that, limiting its potential market.)
BioSculpture Technology, Inc. was founded to commercialize the second, more versatile generation of that tissue aspiration technology. These two animations help display the advantage of power assistance with twin cannula construction over single cannula power-assisted liposuction:

The first generation technology (Pic.A) was a single cannula which vibrated fractions of an inch. Any more excursion would have put a dangerous piledriver in the hand of the surgeon!

In the second generation technology (Pic.B), the tube reciprocates much further, inches. But, the reciprocating tube is ensheathed within another with the aspirating hole of that reciprocating inner tube aligned with a slot in the outer tube so it can still be in effective contact with the patient's tissue and remove fat. The advancing tip of that inner reciprocating tube no longer impacts the patient's tissue and it no longer requires the surgeon's muscle to stroke it. This removes the drudgery from the procedure for the surgeon, unleashing the artist in the surgeon®, and it minimizes bruising and bleeding for the patient, shortening recovery.
One of the most significant advantages of our tube-with-a-tube aspiration platform is that it is ideal for an endoscopic aspiration device. Unlike other devices designed to aspirate fat, it alone can be used deep within the abdomen precisely because it does not require the surgeon to stroke it, something that would be exceedingly dangerous within the abdomen.
Airbrush® Liposculptor II production launched in May of 2008 as a pneumatic device powered by compressed gas. We're now on the 3rd generation platform which uses the same the same kind of technology that the U.S. military uses for electromagnetic catapults to launch jets on its new carriers. This EM technology actuates all three of our new devices, the EVL®, Airbrush Liposculptor III, and Airbrush Liposculptor IIE for bariatric treatment, small to medium, and medium to large volume liposuction respectively.
It is so interesting to know more about the process of your technology creation. Please tell on which stage of commercialization your technology/product currently is? Was your project funded by any state financing or grants? Has it already received any honours or awards?
BioSculpture Technology, Inc. was spun off and funded by me privately to commercialize 2nd generation technology because of the success of Rocin Laboratories in licensing out the first generation technology. I wanted this technology and device to use in my own practice to help me to do liposuction, as I was doing lots of it in my Manhattan townhouse plastic surgical practice at 8 E 62nd. St., NYC, NY.
BioSculpture Technology, Inc was sponsored by the Columbia business school Greenhouse for Entrepreneurial Ventures. Less than two dozen minority shareholders include former chairmen of other medical device companies, friends and family, and even two Doctors who did due diligence for Institutions investing personally.
The company received the 2009 New York Award for surgical and medical instruments from the Best of Business. We currently have 18 accredited investors and I own the majority of the company.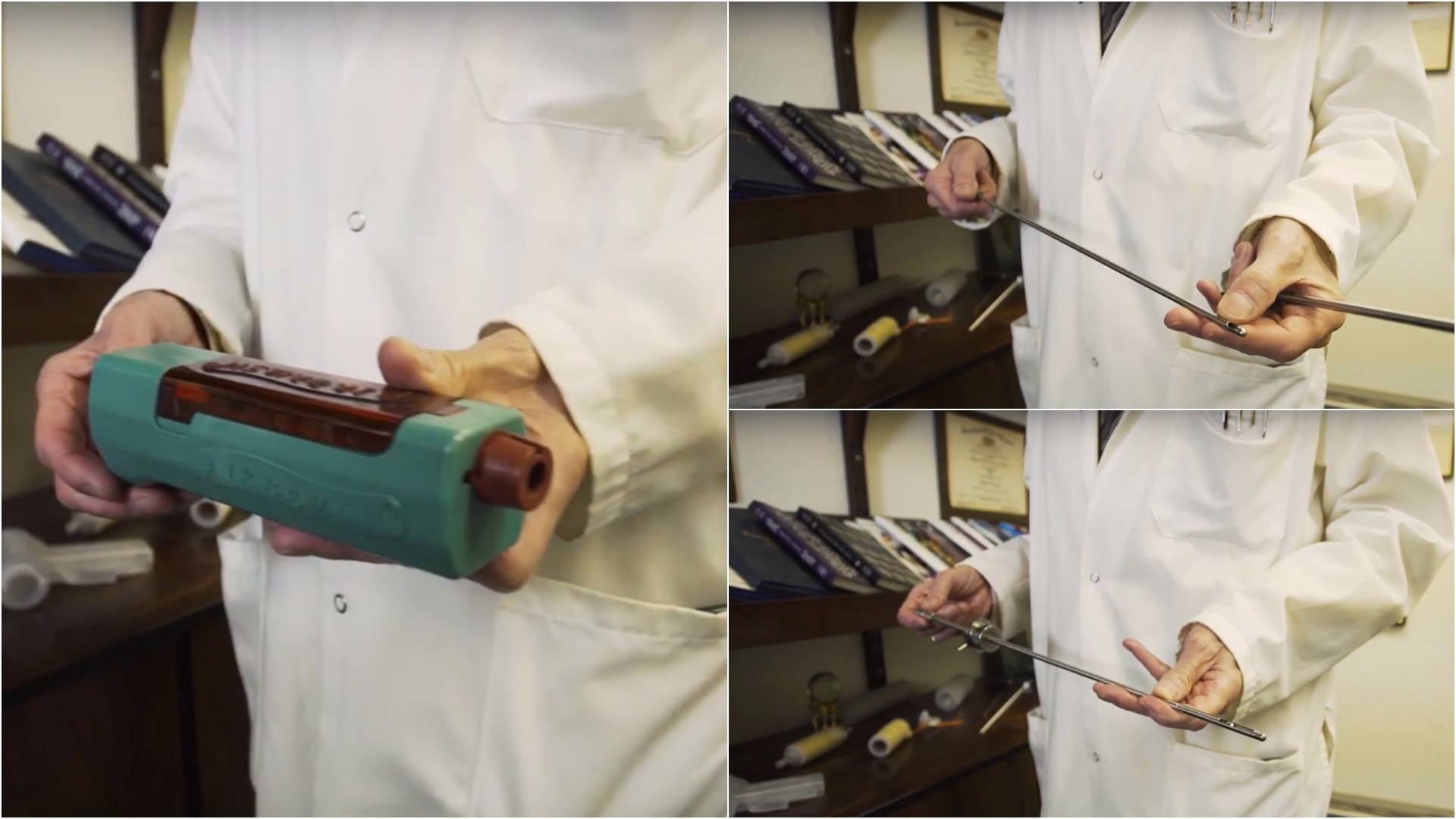 In the formation of every scientific spinoff, one of the most important keys to success is the team. For many potential investors, the management team is the most important element in deciding whether to invest in it or not. Could you please share some information about the team members who supported you and the project? What are the key additions to the team needed in the short term?
Deborah Salerno serves as CFO and currently holds 7, 63 and 79 securities licenses. She has run a hedge fund and been active in PIPE's and alternative financing.
Peter Ciriscioli, PhD serves as Consultant Engineer. He was Program Manager of BAE (West) and at the Engineering Mechanics Laboratory of General Electric Corporate Research. Prior to that, he worked as a consultant for HEXCEL. Dr. Ciriscioli received his B.S. and M.S. in Materials Science and Engineering from the University of California and a PhD in Mechanical Engineering from Stanford University. He has vast experience in product development, has four patents, two books, and more than 20 published journal articles to his credit.
The rest of the accomplished and talented management with ample of medical, legal and regulatory experience, adds a Harvard Law degree, a Yale M.D, an M.B.A. from Boston University, and even the rank of Brigadier General.
Enterprise risk is removed by our broad patent protection and our successfully having prototyped and tested all our the new products under development. Execution risk is removed by our outsourced manufacturing model. That process will migrate to Cirtec Medical which is ISO-13485 certified and a large enough OEM to permit us to scale very rapidly, removing execution risk from the project.
It is not a secret that the development of a new technology and its subsequent commercialization presupposes some problem and addresses unmet needs. Respectively, what problem did you intend to solve by creating your technology/product? What results did you plan to achieve?
Last year $1.5B was spent on only 208,000 bariatric surgeries of which 15% were revisional. Doctors reserve current restrictive and bypass alternatives for morbidly obese patients and brittle diabetics; patients hate the life style compromises. And in many cases, the weight doesn't stay off. $2T was spent last year on obesity related diseases; that cost is expanding by 9.6% each year and bankrupting health care systems.
Hence there is a huge unmet need for a safer, cheaper, more pleasant and permanent solution. Simply stated, I want to change the inevitable course of the disease and avoid the progression of type 2 diabetes, the most frequent cause of kidney failure needing dialysis, a frequent cause of blindness, and the cause of more than half of non-traumatic amputations. I want to offer the 2.1 B obese patients about the globe a more palatable and affordable solution to this epidemic problem.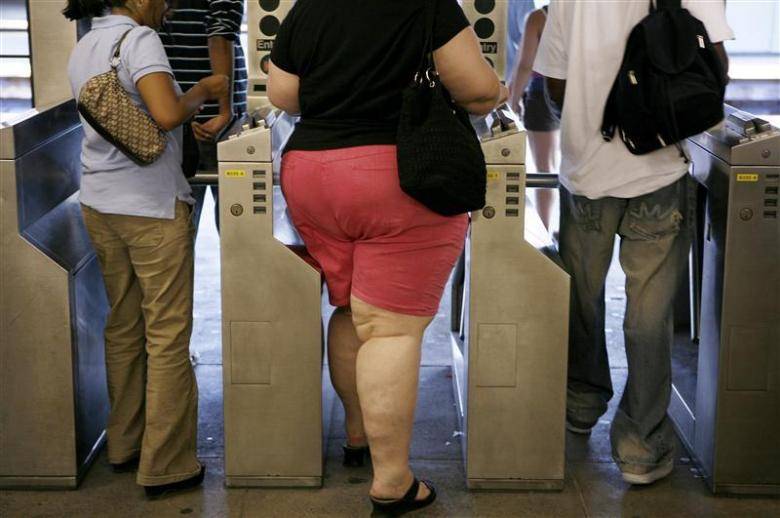 As far as we understand from the video on your product and materials that you have provided, the problem which you targeted to solve was actual before. Probably someone has already tried to solve it. Is it right? Understanding the USP from the investor's side could make the technology/product #1 for them. What are the USP of your technology/product and fundamental difference from other technologies/products that tried to solve this problem before you?
Current bariatric surgical alternatives are restrictive or bypass, making the effective stomach size smaller or making food bypass part of the intestine without being digested. They are not only risky and expensive but they involve unpleasant lifestyle and nutritional compromises and don't even necessarily keep the weight off permanently. They starve the visceral fat that puts out the cellular hormone which antagonizes insulin and causes Type 2 diabetes rather than removing it. Our technology allows us to remove mesenteric fat endoscopically without cutting it out for the first time, permanently. Patients are anticipated to lose a large multiple of body fat for the 3-4 litres (6-9 lbs.) of belly fat removed in a procedure which can be performed as an outpatient. And this procedure may be repeated until a very obese patient reaches ideal weight. Our brand new technology can actually solve all the problems encountered or caused by current bariatric surgical alternatives; it will allow us to directly remove the visceral fat which causes Type 2 diabetes, reducing the blood sugar and curing the disease.
In order to understand the peculiarities of this particular spinoff our investors always ask what is the investment structure of the company? Do you still own the controlling stake in your spinoff?
Currently, I personally own 87% of the company and there are 17 other Accredited Investors. I anticipate retaining control after an Offering.
We wonder what is the actual addressable market currently for your invention and what are the current competitors there? Could you please share with us the results of the market studies, if there are any? What might be the barriers to entry?
Last year $1.5 B was spent on only 208,000 bariatric surgeries and 15% of them were revisional. 53% were sleeve gastrectomy, 23% Roux-en-Y bypass, and are rest were adjustable gastric bands. We have 4 allowed and 3 issued U.S. method and device patents with 4 more allowances expected shortly, and multiple other patents pending. Our anticipated regulatory pathway is a modified 510(k) predicated on our earlier cleared device submitting some safety studies. We anticipate follow up of these initial patients will prove both short and long term weight loss efficacy to allow the endoscopic visceral lipectomy procedure to attain insurance reimbursement.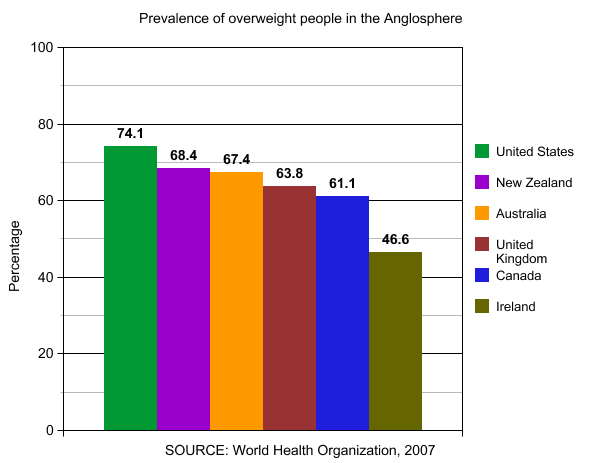 We always need to paint a clear picture to the potential investors of the market opportunity of the spinoff that is meaningfully large and growing. Why in your opinion your company might have a high growth potential? Could you tell us all current industries and fields of your technology application and where do you think it could be successfully applied in the future?
The company launched with liposuction devices, so we devices targeting that $500M/yr. power assisted medical device and $1B/yr. surgical fee market. As a businessman, I'm obviously more excited about a relatively untapped bariatric market with the potential to expand to $2T /yr. But for a doctor and humanitarian, it is the prospect of changing the course of a disease such as Type 2 Diabetes and potentially making the lives better for the 1/3 of the world that compels. Obesity doesn't just shorten the lives of those it afflicts, it reduces its quality.
Obesity-related diseases reached $2T last year; that number is increasing by 9.6% annually. McKinsey forecasts that it will increase to $17T in 2030 when 1/2 of the world's population will be obese. Insurance companies will spend on any cost-effective procedure which can change the course of the disease and prevent them from having to pay those expenses.
An EVL robotic module can allow telemedicine applications where there are untrained surgeons.
What is also unique and great about the "tube-within-a tube" technology that it the outer cannula need not be straight, but it can be curved as we can use plastic and memory metals for the inner cannula. This allows the technology to be applied to the curves of the human body and allows the surgeon to remove fat from different areas without the need to reposition an overweight or obese patient under anaesthesia.
These curved cannulas also broaden potential applications. We anticipate licensing the aspiration platform for gynaecology and other surgical specialities
Our integrated fat collecting device will allow the surgeon to collect the patient's own fat and reinject it immediately as a fat autograft into the patient's wrinkles. Fat is a 50X better source of stem cells than bone marrow. Reinjected fat as an autograft benefits both patients and doctors. Doctors pay only for equipment rather than purchasing hyaluronic acid fillers and are unlikely to lose a patient whose fat they are storing. Patients prefer to have their own tissue re-injected, approximately ½ of which will be retained, rather than injecting a filler which will vanish in a few months.
The stem cell industry is advancing every year. Since fat-derived stem cells are can develop into all tissue lines, we anticipate working with the Musculoskeletal Tissue Foundation to cultivate cellular tissue lines. Having the patient's own tissue available to replace their damaged cartilage, heart tissue or even brain is unquestionably going to be one of the most exciting areas at the forefront of medicine in the next decade. With runner's knees myself, I want to participate and think cartilage is a good place to start.
The potential investors will be curious whether you already have the first clients and signed contracts? What was the feedback from your partner's markets and customers?
While the EVL® product isn't on the market yet, we've been inundated by patients with muffin tops and Type 2 diabetes willing to fly to wherever the first studies will be performed so they can be among the first patients having the procedure. The informational www.evl.technology website generates a constantly growing subscription list without any attempt at promotion or even SEO optimization. The reception has been very enthusiastic among potential patients. The bariatric surgeons, who do this procedure are excited about a direct and simpler alternative, one that is should be safer and highly effective. From the animal studies, we expect patient will lose 60-90 pounds in weight following an EVL procedure and that the procedure can be repeated until an ideal weight obtained. EVL will also be much cheaper alternative cause as we anticipate it can be performed as an outpatient procedure and that we will be able to sell the EVL® kit for each procedure 1/3 cheaper than a Lap-Band® kit which sells for $2,500 so we can offer ours at $1,700 and do so with an 82% profit margin.
Dear Dr. Cucin, we both know that for you and the investor it is crucial to reach positive cash flow as soon as possible. Certainly, the market scaling cannot be achieved without proper distributors network and clients. Please tell us about your criteria of partners selection and which markets are open for spinoff activity.
There is a huge economy in prototyping, production and scale in having all three (3) of our devices powered by the same controller. Priority is placed on upgrading our Intellimotion® Controller first so that all 3 hand pieces can be parallel tracked and all three products sold by Q4 2018.
We're using Cirtec Medical, a large ISO9001 and 13485-certified OEM manufacturer for prototyping and manufacture to eliminate execution risk. Placement of early devices will be to key opinion leaders (KOL) in university and academic centres who are direct contacts of the CEO, influence the members of their departments, train residents, head peer review studies, and can conduct training workshops. Overseas we'll use large distributors like UMECO in Asia who know the local market.
It is very important to understand your particular vision about unique features of your company. Why do you consider the major market players might be interested in investing into a promotion of your technology/product on the addressable market?
The first principle of medicine is primum nocere, or do no harm. We observe that principle by attaining the results of a large surgical operation, which will be permanent, with the risks of a smaller outpatient procedure of scope similar to AGB (adjustable gastric band). The potential patient population can be expanded beyond the current maximum of 220,000 cases/year and the margins on our consumable are high. Insurers will be happy saving on some of the obesity related disease costs. Doctors always want the best for their patients and we can change the course of the disease - i.e. the inevitable progression of Obesity to sleep apnea, gastric reflux, Type 2 Diabetes, autoimmune diseases and cancers, vascular disease (heart attacks and strokes). A safer, simpler procedure applicable to more patients and products that can be sold with high margins - Covidien, Ethicon Endo and Allergan are expected to be interested quickly. Particularly Ethicon as I have a positive history with them.
Medical Video depicting an Endoscopic Visceral Lipectomy procedure
Now we would like to refer to the next very crucial and we would even say essential aspect for spinoff companies' as the strategy of R&D, production, distribution and marketing processes. Do you have your own unique strategy? Which of these processes do you consider your spinoff is strong at?
The fact on one controller can work with all three of our handpieces simplifies development, manufacture and inventory. It is the first item on the production box build of the EVL® device with the Airbrush® Liposculptor III and Airbrush® Liposculptor IIE hand pieces then being "treble-tracked" at the same time as the EVL® one. For distribution abroad, we use distributors knowledgeable of the local market. The goal is to make the product something I want to own and use myself as well as six sigma production perfection. Technology should continue to advance with additional reasons for a Doctor to buy a new device and prefer yours over the competition with improvements every 12-18 months offering new features and improved designs which add new capability.
As a rule, the majority of spinoffs outgrow into exits. How do you determine the market for your product/technology and estimate its volume and dynamics? What is your potential share on the market? How do you think what market cap your company plans to reach the peak of its development and why? How long might this process take?
An exit will be available at approximately 12 months with acquirers or a large secondary offering with dribbling or full exit. We anticipate having launched all three product lines at that time and opening branded centres which can cross-sell bariatric and liposuction procedures. Acquirers may be interested in one or more of the product lines and on the branded centre model which is the beauty of having method patents in addition to utility device patents. We will be able to weight the stock market bid against those of putative acquirers.
The insurance companies are willing to pay up to the cost they pay for obesity related diseases. The bottom line is that if you have a procedure for Obesity and type 2 Diabetes that gives you permanent results with less cost, risk and fewer life style compromises, insurers, patients and doctors will adopt the procedure and the company will prosper.
For spinoff companies, their intellectual property is a key to success. The investors pay particular attention to it. What key intellectual property does your company have?
We have 4 allowed and 3 issued method and device patents on EVL technology and processing the removed fat. A new patent will issue on 9/12. Four more patents are expected to receive notice of allowance shortly and there are multiple additional US Patents pending. In addition, we have 9 allowed trademarks, of which 8 are incontestable, which offer good branding e.g. airbrush®, airbrush liposculpture®, EVL®, unleashing the artist in the surgeon® wake up to realize your dream®, intellimotion®.
We have numerous patents pending. A company should never remain complacent but maintain its patent portfolio with Continuations-in-Part which relates back to the earliest filing date to establish competitive priority and file new applications as new innovations are conceived.
BioSculpture technology's minimally invasive EVL approach for Obesity & Type 2 Diabetes mellitus
For both of us, as well as for thousands of successful spinoffers, it's not a secret that a new technological breakthrough may become obsolete very fast. Respectively, patent validity period becomes shorter. It is interesting to know the perspectives and protection plan of your technological advancement and leadership in a medium- and long-term prospectives.
You always need to be cutting edge as I mentioned before, we plan to continually add additional features and capabilities to our unit. We've already prototyped bipolar cautery and plan to add that capability. The tube-within-a-tube technology does not require the outer cannula to be straight as the inner one can be plastic or nitinol (a memory metal). We plan to add curved cannulas to facilitate liposuction of the flank and legs without the require to reposition the anaesthetized patient, which is problematic in overweight and obese patients. We've also opened channels for the strategic partnership with the MST foundation with regard to culturing out stem cell lines for cartilage and cardiomyocytes as fat is a 50x better source of pluripotential stem cells than bone marrow! The exciting area with huge potential.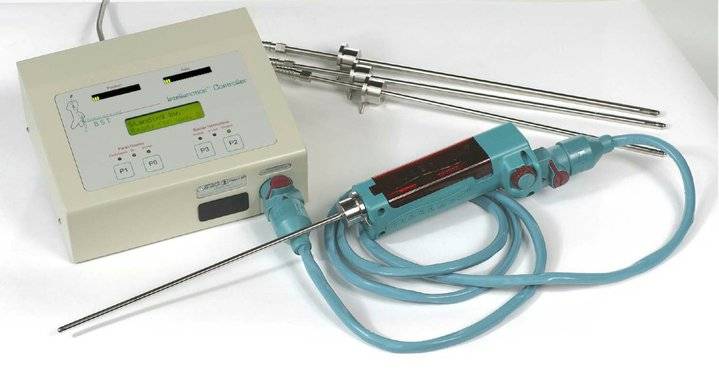 The investors will want to get a clear picture of how many rounds of investments have you completed? Are you seeking for the investments at the moment? What is the volume and time limits? What milestones will the financing get you to? What did you plan to use the invested funds for?
We have converted two rounds of mezzanine convertible notes to into common stock and closed prior friends and family equity round. This current $5M raise is our A round. As is customary, roughly 1/3 of the funds will go to production and regulatory approvals, 1/3 to company infrastructure, and 1/3 to product launch and promotion.
Could you please describe your ideal investor? What aspects are important for you, for instance, is it experience, country, the amount of own private capital or maybe some personal qualities?
Will existing investors participate in the round?
We are capital agnostic but prefer a few large checks to many small ones. We naturally welcome "smart" money and possible strategic partners. The ideal investor is an Accredited Investor who will wait to see high multiple exits in two or three years when we have efficacy claims and insurance reimbursement. I have put in $2.5M of my own money and regard this game changing the treatment of Type 2 Diabetes and Obesity is my way of giving back to a medical profession and the patients that have been very good to me. Obviously, I like investors to appreciate the good we can do as well, but they have the right to expect a competitively high return. Disruptive medical technology like ours always delivers both.
And the last question, could you specify the most convenient way you would like to receive inquiries from potential investors? Should it be by e-mail or personal phone call?
Preferably, potential investors can E-mail me at ceo@biosculpturetechnology.com and flag their communication as urgent with the word "investment" in the subject line. They are welcome to reach me at +1 (212) 977-5400.
We would like to express gratitude for the time you have dedicated to this interview. SPINOFF.COM will observe the development of your technology with great pleasure and interest.