The innovative diagnostic products to improve patient health was developed by T2 Biosystems. The company's mission is to save lives and improve healthcare by empowering clinicians to get patients on the right therapy faster than ever. The company invented game-changing detection technology, T2 Magnetic Resonance (T2MR®). Sepsis (lat. Sepsis) claims more lives annually than breast cancer, and AIDS combined. The company is focused on eradicating death due to sepsis by identifying the most common deadly sepsis-causing pathogens faster than ever before. Speed is critical in sepsis management: the faster patients receive effective treatment, the more likely they are to survive and have better outcomes. Even better, patients who receive early targeted therapy for a bloodstream infection may prevent the progression to sepsis altogether.
The company's blood tests at T2 Biosystems provide actionable results in 3 to 5 hours, while the current standard of care, culturing blood, can take from 1 to 5 or more days to identify sepsis-causing infections. Today, T2Direct Diagnostics™ is getting patients on the right therapy faster, and as hospitals come to understand that impact and recognize what is made possible by detecting infections quickly, they are uniquely positioned to strike a huge blow to sepsis and the hundreds of thousands of lives it takes each year.
The T2Dx® Instrument, T2Bacteria® Panel and T2Candida® Panel are the first and only FDA-cleared blood tests that identify sepsis-causing pathogens without the wait for blood culture. The company believes that it will represent a shift that can potentially result in thousands of patients going home to their families instead of the tragic, and avoidable, alternative.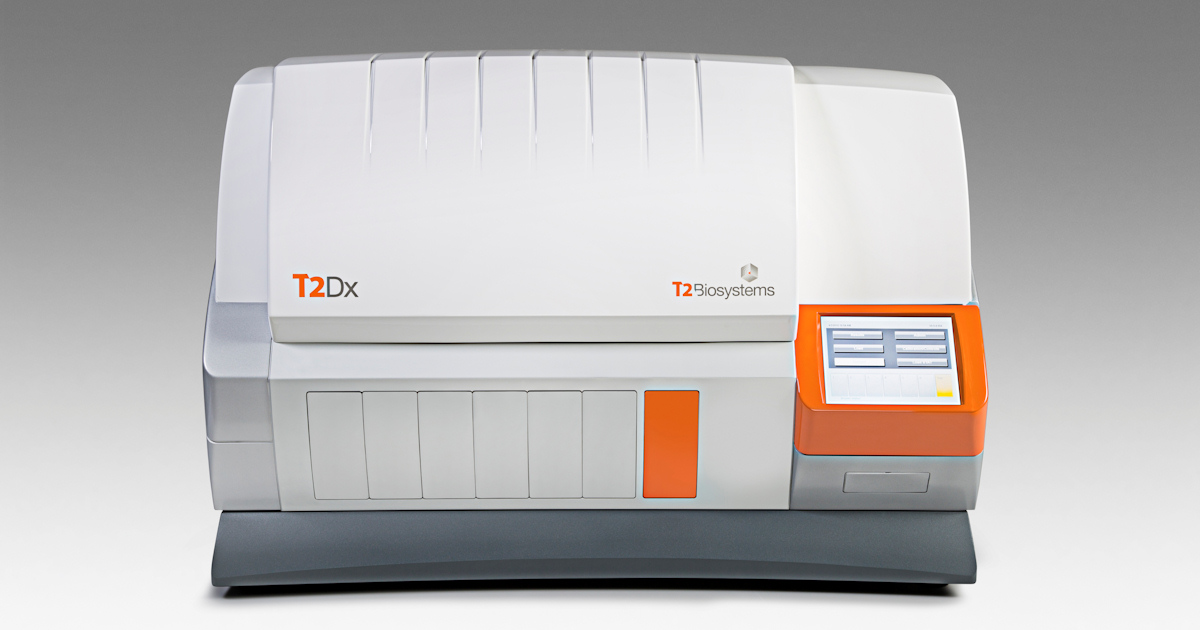 The T2Bacteria® Panel is the first blood bacteria pathogen identification test that does not require blood culture. It is now available commercially in the United States and identifies many of the most deadly and prevalent bacteria species. By screening suspected patients at the first sign of infection, physicians can start targeted therapy far faster, potentially preventing the onset of sepsis and increasing the odds of both survival and a rapid recovery. The T2Candida® Panel is the first fungal pathogen detection panel that is performed directly from blood without the wait for blood culture. The T2Candida Panel delivers faster and more accurate results in 3 to 5 hours directly from whole blood. T2Dx® Instrument is a fully automated, clinical multiplex benchtop diagnostic system capable of running tests directly from whole blood. The T2Dx Instrument utilizes T2 Magnetic Resonance (T2MR®). This proprietary technology measures how water molecules react in the presence of magnetic fields. Its non-optical detection method does not require sample purification and analyte extraction, which are factors that normally impede diagnostic test accuracy. T2MR technology enables a broad menu of assays that can be tested on a single platform, which greatly reduces the complexity of the consumables and the operator interface.
The company also has a strong pipeline of products for sepsis management, including bacterial resistance panels, as well as testing for the superbug Candida auris and a Lyme disease panel.
T2 Biosystems raised a total of $186.8M in funding.