Exclusive interview for SPINOFF.COM with Mr. Meir Haber, Biota Ltd. Founder & CEO, about Biota AlgiFilm™ technology and drug delivery through the oral mucosa using adhesive films (about the size of a small postage stamp)
Biota's proprietary AlgiFilm™ oral mucoadhesive filmstrips are versatile, exact and robust, simple-to-administer drug delivery system. The technology was developed by Biota Ltd. as one of the outcomes form the company multinational collaboration during the European Research Consortium studying algal bioadhesion. The technology is based on alginates, biopolymers extracted from algae, processed into filmstrips containing active ingredients, using a unique method, and used to administer the active ingredients through the oral mucosa into the bloodstream. Oral mucoadhesive filmstrips' patient-friendly drug delivery systems are especially required for treatment of children and the elderly population, as well as treatment of pain and disabling CNS diseases.
---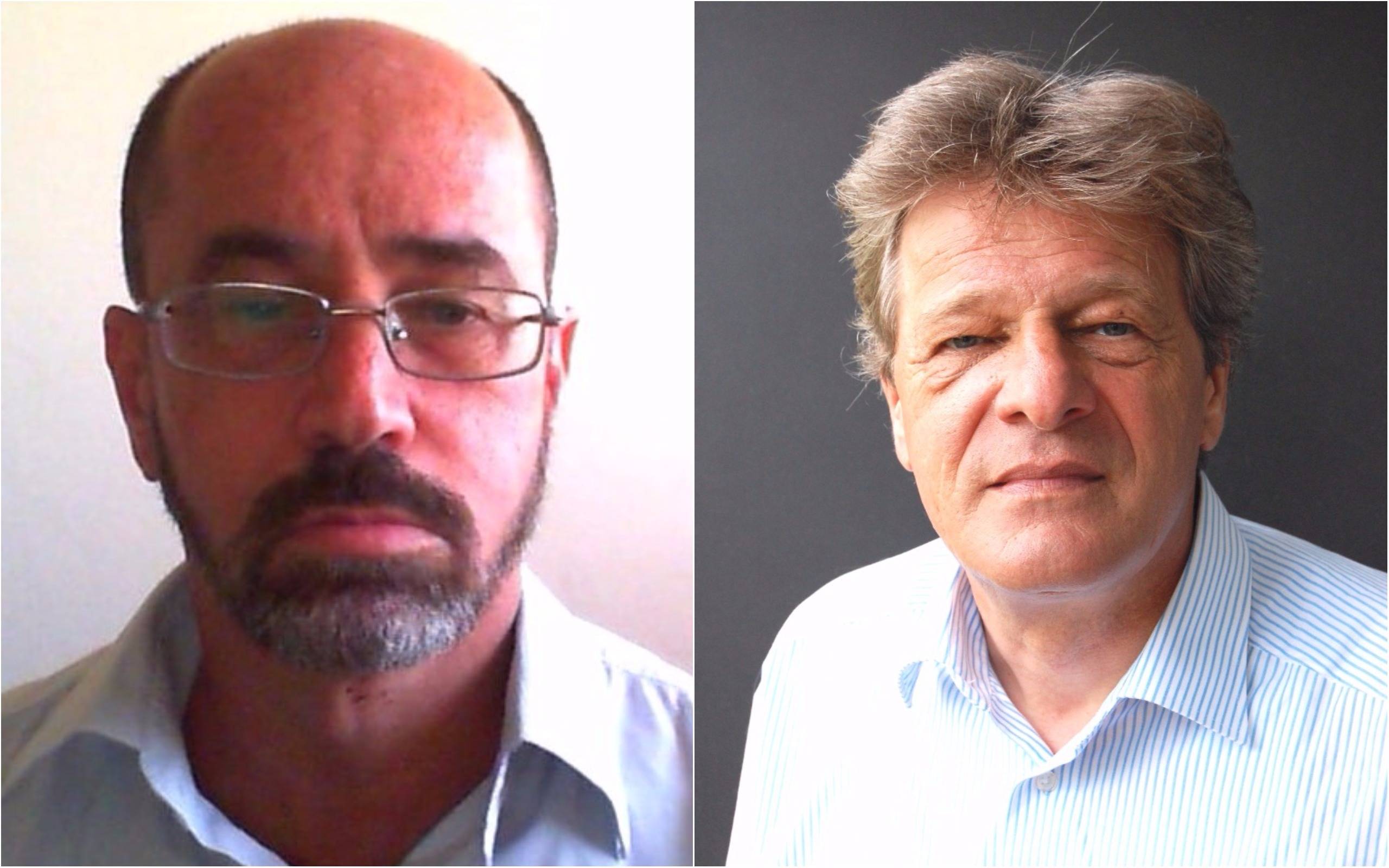 SOC: Dear Mr. Haber, we are so grateful for your generosity this day in spending time speaking with us and sharing your insights about Biota AlgiFilm™ technology. We would like to hear more about it.
Mr. Haber: Thank you very much for your interview. Biota adhesive technology is so-called drug delivery technology. By drug delivery, it means that every pharmaceutical ingredient needs a vehicle for delivery into the body. The special aspects of Biota AlgiFilm™ technology that the delivery of the active ingredients is being made by small filmstrips similar to small stamp and the filmstrips when they are placed in the mouth they adhere to the oral surface and then they provide the active ingredient directly to the bladder through the oral mucosa. So they are not absorbed like the regular pill that is swallowed. And this technology has a lot of advantages because it's so-called bypass deliver, it reaches the drug very fast to the blood and it can improve the bioavailability. The advantages of that technology are quite significant for pharmaceutical companies and for other companies. Now we are mainly focused on delivery of cannabinoids for the medical support of patients which are suffering from pain or other illnesses.
SOC: Our investors and we would like to learn more about a vast experience of your academic endeavours and your professional/scientific background.
Mr. Haber: I was born in Israel sixty years ago. I graduated from the Technion, Israel Institute of Technology. On 1982 I have graduated with a BSc cum laude in food engineering and biotechnology. I worked for many years in the Israeli food industry holding positions from R&D and quality assurance to technological management. About 20 years ago I started to study the broad spectrum of algal bioadhesives, i.e., biochemistry of adhesives and process of for adhesion to surfaces in the natural environment. That was quite a coincidence when I was wondering about the remarkable adhesion of marine algae to rocks in wet environment. It's quite a long story because I started doing research together with quite a few Israeli academic researchers, especially Dr. Michael Friedlander from Israeli Oceanic and Limnologic Institute (IOLR), and Prof. Ofer Lider (RIP) from Witzmann Institute of Science, who supported my preliminary studies of the adhesive proteins biochemistry. I applied for a US Patent that was granted on January 1999, and eventually on December 1999 established Biota Ltd. at the Technion Incubator. Since then, together with partners and collaborations, Biota Ltd. developed innovative adhesives products such as surgical adhesives and sealants. From 2003 onwards Biota Ltd. focus has been shifted to development of mucoadhesive filmstrips for oral drug delivery. So it's a very long story and I will elaborate later.
SOC: Yes sure Mr. Haber it will be very interesting for us as well as for prospective investors. Considering your tremendous experience, we would like to know whether you had other projects? Could you please share the story of their creation and success.
Mr. Haber: This is quite broad because as I mentioned when Biota Ltd. was established it planned to develop the tissue adhesives and sealants from the adhesives that marine seaweeds use to adhere to the rocks by a specialized section of the seaweeds named holdfast. For over three years from November 2001 Biota Ltd. was one of eight Algal Bioadhesives Consortium (AB) partner. AB budget was over two million euros, and all partners have made a significant progress. Each of AB partners, including the Technion, Biota Ltd. and the Icelandic Startup partner, IOLR, and academic partners from France, England and Sweden continued to some extent their AB work. AB work in the field of surgical adhesives and sealants is being developed by other companies, partly supported by Biota Ltd. consultation. One of the companies is Technion spinoff Sealantis, and the other is LifeBond, established by Technion graduates. These two companies develop tissue adhesives and sealants for various medical needs and by different technologies, but they both apply Biota Ltd. methodology of using natural polymers for surgical applications. Sealantis utilize alginates and LifeBond utilize gelatin, and they are both quite successful. For example, Life Bond raised about 60 million dollars. Both Sealantis and Life Bond received European approval for marketing (CE). Few of AB partners are currently involved in EU network of COST Action ENBA, targeting broad scope of bioadhesion basic and applied research. Sealantis founder, Technion's Prof. Havazelt Bianco-Peld, and I represent Israel at ENBA management committee. We expect that collaborative research will continue, and be even more successful in the future.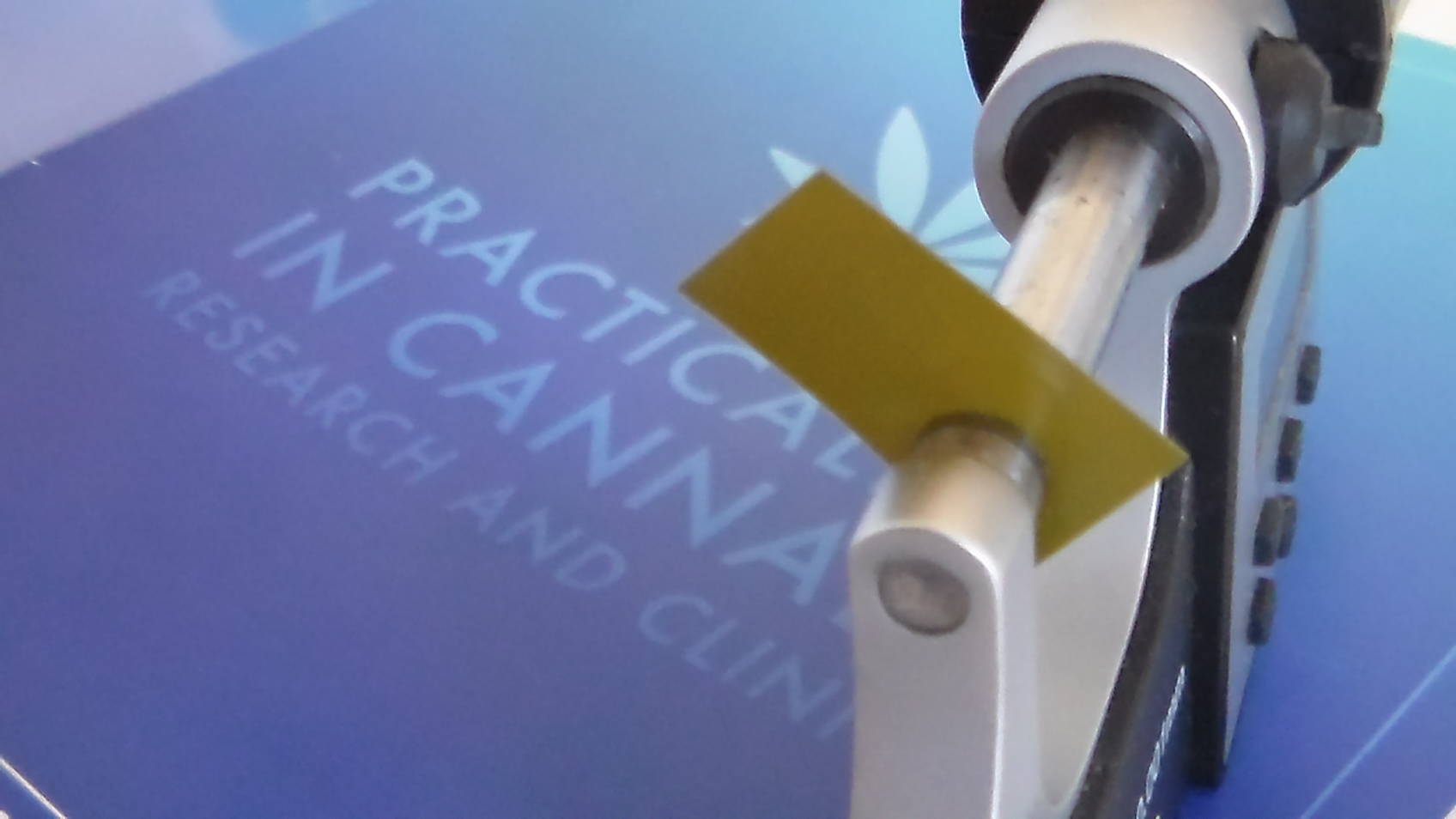 SOC: It is so interesting to know more about the process of your technology/product creation. Please tell on which stage of commercialization your technology/product currently is? Was your project funded by any state financing or grants? Has it already received any honors or awards?
Mr. Haber: The AlgiFilm™ technology was created as a result of AB collaboration with Icelandic partner, Bio-Gels Pharmaceuticals (Bio-Gels), than developing gels oral delivery system intended for local treatment of oral cavity wounds. Biota Ltd. developed films to close the skin incisions. The films were very effective but from the point of view of marketing, they were less relevant. During the collaboration with a Bio-Gels, we started to develop Biota films for oral drug delivery because the developed films adhered very well to the oral mucosa. We applied for a US Patent, but until the patent was granted, Bio-Gels was not operational due to financial difficulties. Biota Ltd. continued development of AlgiFilm™ technology and collaborated with an Israeli company towards co-development of few products. We have done a lot of formulation studies with few APIs and natural active ingredients. Curently Biota is not yet in the market but it's very near because we have a lot of experience and now we seek for pharmaceutical partners and other partners especially in the medical cannabis field, because we have during the last two years developed prototypes of medical cannabis again with another Israeli company. Unfortunately, I cannot disclose the detail of the company. We received a lot of funding from our collaboration, from the Israeli Incubator framework, from private investors. We have published quite a lot to our findings in scientific publications, including a book chapter, journals articles, and conference abstracts and posters.
SOC: In the formation of every scientific spinoff, one of the most important keys to success is the team. For many potential investors, the management team is the most important element in deciding whether to invest in it or not. Could you please share some information about the team members who supported you and the project? What are the key additions to the team needed in the short term?
Mr. Haber: As I mentioned at the beginning of the researches Biota Ltd. collaborated with several Israeli companies as well as with the Bio-Gels from Iceland and all the companies that were partnering with had the strong background in the pharmaceutical industry. Some of them had been previously working at Teva, or other leading companies, providing their expertise as part of collaboration with Biota Ltd. At the beginning Biota Ltd. R&D of tissue adhesives it was managed by Dr. Irina Lir, who had many years of experience in developing surgical adhesives especially bone adhesives. Dr. Lir provided insights on how to develop adhesive, what are the important elements and the most of the idea to develop films instead of liquid adhesives that greatly help to develop the technology. At this stage, we will seek mainly experts in the short term who are well familiar with cannabis, its analyses and delivery and of course the clinical aspects are very important as well as eventually a manufacturing partner.
SOC: It is not a secret that the development of a new technology and its subsequent commercializaton presupposes some problem and addresses unmet needs. Respectively, what problem did you intend to solve by creating your technology/product? What results did you plan to achieve?
Mr. Haber: There is a problem of drug delivery, especially the pharmaceutically active ingredients, that API's are not water soluble and have low bioavailability and are extensively metabolized. This is a huge challenge to the pharmaceutical industry. By using filmstrips that adhere oral mucosa, via oral mucosa it would be possible to deliver APIs that are difficult to deliver effectively by swallowed pills. For example, cannabinoids are not soluble in water, and are heavily metabolized, so it is very difficult to provide effective doses in any other way than smoking which is the most frequently medical cannabis current delivery form. Of course, smoking is not acceptable as a pharmaceutical delivery form. So there is a need to develop and market pharmaceutically acceptable dosage forms. We expect that the delivery of cannabinoids and other active ingredients via oral mucosa will be better than smoking. AlgiFilm™ technology can even be applicable for injected APIs that are not available through swallowed pills, for example insulin or growth factors. It is anticipated that eventually Biota AlgiFilm™ technology will be used for delivery of many APIs. At the beginning, of course, we will focus on medical cannabis, but then we will target also delivery of other APIs for treatment of Parkinson's disease and Alzheimer's disease and many other diseases. On the long run will we believe that the technology will be even applicable, as non-invasive alternative for injected APIs.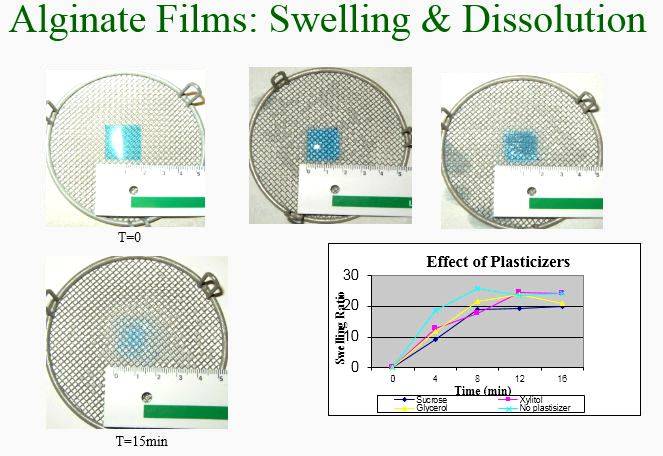 SOC: As far as we understand from the video on your product and its USP/ technology, the problem which you targeted to solve was actual before. Probably someone has already tried to solve it. Is it right? Understanding the USP from the investor's side could make the technology/product #1 for them. What are the USP of your technology/product and fundamental difference from other technologies/products that tried to solve this problem before you?
Mr. Haber: The problem that Biota Ltd. tries to solve is always important. Resolving bioavailability aspects of APIs is very common challenge of the pharmaceutical industry. Contrary the food industry, which I am a veteran of, the main concept of the food product is that it should be first of all tasty. For the pharma industry, the formulation itself is the key to success. This is not straightforward. The development is more art than science, but of course, science and technology are very important for innovative pharma products development. This development work is like an art in which how materials are combined, which process to use and improve, and how to make the entire delivery system effective and valued by patients, and in particularly how to mask unpleasant tastes of APIs providing a drug dosage form that is not unpleasant in the mouth - combined this is very difficult to achieve. Of course many other companies the successfully developed filmstrips, and the flagship product of sublingual filmstrips is Suboxone®. Most of the current market players utilize synthetic polymers, and use different formulation concepts that that of Biota Ltd. The formulation concepts of Biota Ltd, and using alginates as major film former, should enable Biota Ltd. to develop improved USP product, having strong patent protection, as compared to a competitive.
SOC: In order to understand the peculiarities of this particular spinoff our investors always ask what is the investment structure of the company? Do you still own the controlling stake in your spinoff?
Mr. Haber: As I mentioned, Biota ltd. was established at the Technion Incubator in Israel, Haifa. When it was established, as a founder, I was granted 50 percent of the shares of the company. I still own over 50 percent of Biota Ltd. shares. Biota Ltd. obtained funding from private investors, initially from Germany and then from Israel. We have good personal relations with the German investors that has supported the company until today, and a German Director, Mr. Claus Phillipin, and myself are the directors of the company. The Technion Incubator still own about ten percent of Biota Ltd. shares. Private investors own the rest of the shares supported Biota Ltd. almost from the start, because the technology is very interesting and has very high the potential. Of course, we are considering the new investment, and it is quite clear that the shareholders will be diluted when there will be an investment. With the right investor, we expect to make significant progress and success for the company and its shareholders..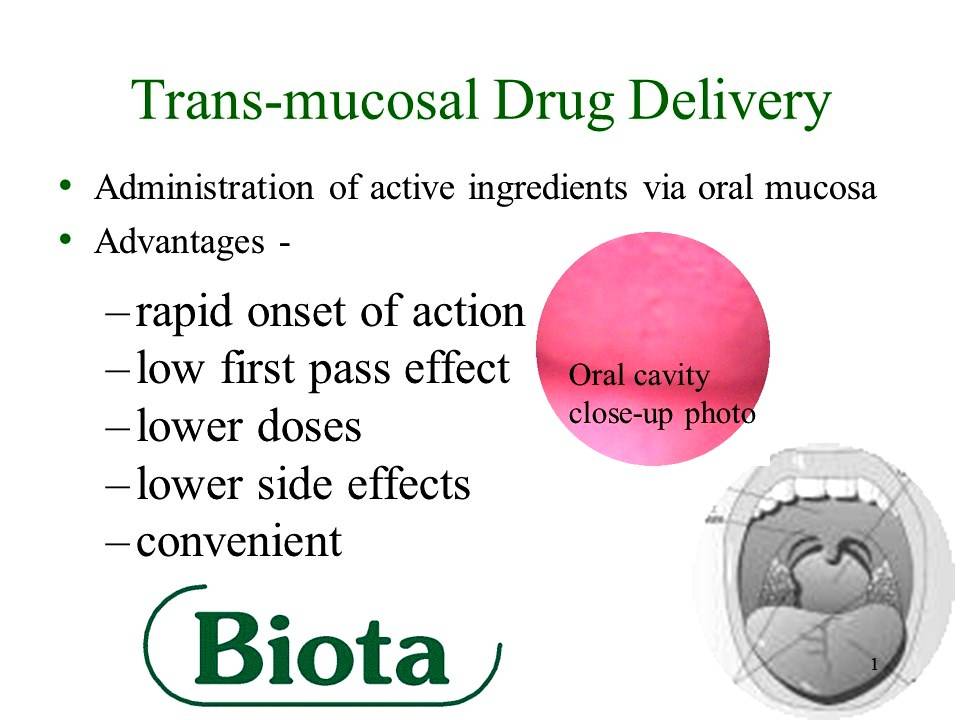 SOC: We wonder what is the actual addressable market currently for your invention and what are the current competitors there? Could you please share with us the results of the market studies, if there are any? What might be the barriers to entry?
Mr. Meir Haber: Medical cannabis is just emerging. Israel is regarded as the most advanced country in the world. Because first of all medical cannabis is not a medication because cannabis itself is regarded as a dangerous and illegal drug. And the use of cannabis for medical treatment is something which has to consider the limitation of the law, therefore not many companies have developed medical cannabis products. The delivery systems these companies are mostly related to inhalation of cannabis vapors, mostly similar to electronic cigarettes. Other more conventional dosages under development, such as, pills and transmucosal patches and gels do not provide fast activity and/or high bioavailability. Very few small companies also develop cannabis filmstrips. As compared to competitors, Biota medical cannabis filmstrips have significant advantages. The medical cannabis market is large and growing rapidly. Assuming export from Israel will be possible according to the Israeli government decision, there are lot of opportunities. Recent approval of Germany, and other countries, to allow medical cannabis use market potential of exported medical cannabis products from Israel annually is estimated at 4 billion dollars. The global market potential of medical cannabis is estimated at 40 billion dollars. Of course, at the current legal status of medical cannabis export is forbidden, so production and marketing is limited to each individual country, and because the USA federal law cannabis regard cannabis as illegal drug in the USA to state by state, even though medical cannabis is legal in many states, including California, Nevada, New Mexico, Alaska, and other. So cannabis can't be exported from state to state. Eventually, it is clear that medical cannabis will be legalized worldwide, and thane market potential could be even 60 billion dollars annually.
SOC: We always need to paint a clear picture to the potential investors of the market opportunity of the spinoff that is meaningfully large and growing. Why in your opinion your company might have a high growth potential? Could you tell us all current industries and fields of your technolog/product application and where do you think it could be successfully applied in the future?
Mr. Meir Haber: Biota Ltd. is a specialty drug delivery company. The pharma industry have many diverse needs for drug delivery technologies, and potential applications of technology for delivery API is substantial. Biota medical cannabis filmstrips eventually will evolve to pharmaceutical cannabis, the product like Sativex®. Biota Ltd. initiated development of nicotine filmstrips as OTC smoking cessation aid product, i.e., nicotine replacement therapy. Together with pharmaceutical companies, drug delivery systems for Alzheimer's and Parkinson's APIs is one of Biota Ltd. forthcoming product portfolio candidates. AlgiFilm™ technology is also applicable for improving innovative drugs efficacy, and more importantly enable pharmaceutical products lifecycle management (LCM). Innovative pharmaceutical companies face many patent expiration and generic completion. Patented improved delivery system, such as Biota's filmstrips, can extend patent protection by additional 10 years or more. LSM modifies delivery system strategy is common for all blockbuster drugs, such as Teva's Copaxone®. Similarly Indivior's Suboxone® sublingual filmstrips is LCM product of the sublingual tablets.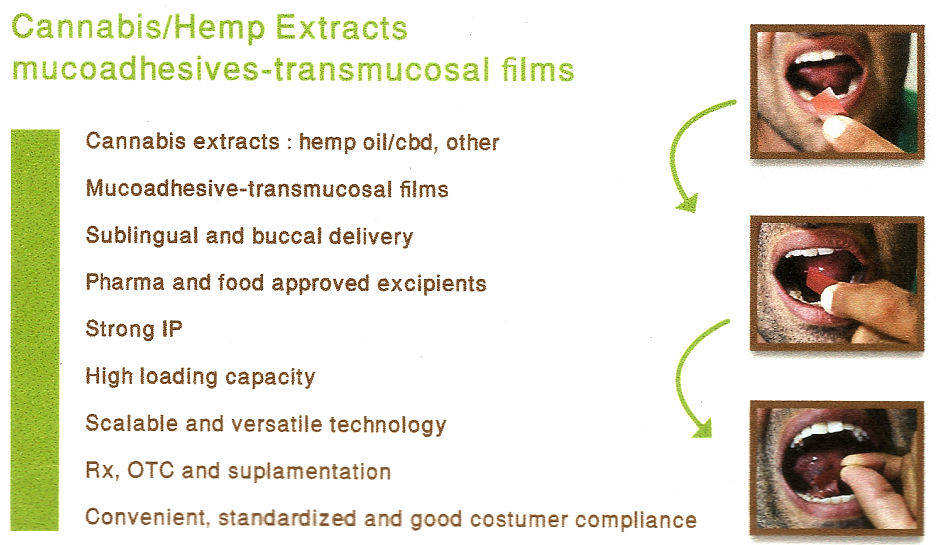 SOC: The potential investors will be curious whether you already have the first clients and signed contracts? What was the feedback from your partner's markers and customers?
Mr. Meir Haber: Biota Ltd. don't have yet a marketed product. Currently Biota Ltd. negotiate a license arrangement with a nutritional supplement company for delivery of few natural active ingredients possessing low bioavailability. Confidential pharmaceutical companies' inquiries are also discussed. For example, pain treatment is very interesting field, because very fast acute pain relief is required, and transmucosal filmstrips, delivering APIs directly to the blood stream, provide fasted activity, as compared to swallowed tablets, that are slowly absorbed thus less effective.
SOC: We both know that for you and the investor it is crucial to reach positive cash flow as soon as possible. Certainly, the market scaling cannot be achieved without proper distributors network and clients. Please tell us about your criteria of partners selection and which markets are open for spinoff activity.
Mr. Meir Haber: The market of the activity is global. It can be in the western world and as well in China, India or South America. Each market has its own characteristics and needs. Distribution and partnering agreements are expected to be customized according to specific product and market. Multinational companies that has presence and interest in emerging market and also in the Western world are likely to have other considerations that local or specialty companies. Medical cannabis particularly is quite different from other products due to legal aspects mentioned before. Eventually synthetic cannabis and Cannabis analog APIs are very interesting to multinational pharma companies, and few such companies have developed such products, unfortunately possessing severe side effects. When medical cannabis will be established and legal aspects resolved, successful globally available products in most markets will become dominant pain treatment. I assume that many companies large and small would be interested in Biota AlgiFilm™ medical cannabis filmstrips.
SOC: It is very important to understand your particular vision about unique features of your company. Why do you consider the major market players might be interested in investing into a promotion of your technology/product on the addressable market?
Mr. Meir Haber: Biota Ltd. was granted a key US patent covering AlgiFilm™ platform technology, and the patent is pivotal for US market protection. Transmucosal delivery filmstrips are not yet well-established pharma dosage form. Several companies manufacture and develop oral fast dissolving filmstrips. AlgiFilm™ platform technology is unique, and Biota Ltd. capabilities, background and expertise, especially taste masking, provide unmatched USP. Filmstrips' taste is very important and filmstrips development know-how is unlike know-how required for development of swallowed tablets or pills. That's because swallowed APIs tastes is un-noticed. On the contrary, when filmstrips are dissolved and release the API is the oral cavity adverse sensory effects of API flavor, especially very unpleasant flavor such as bitterness, become dominant, and taste masking is critical for patients' product acceptance and compliance.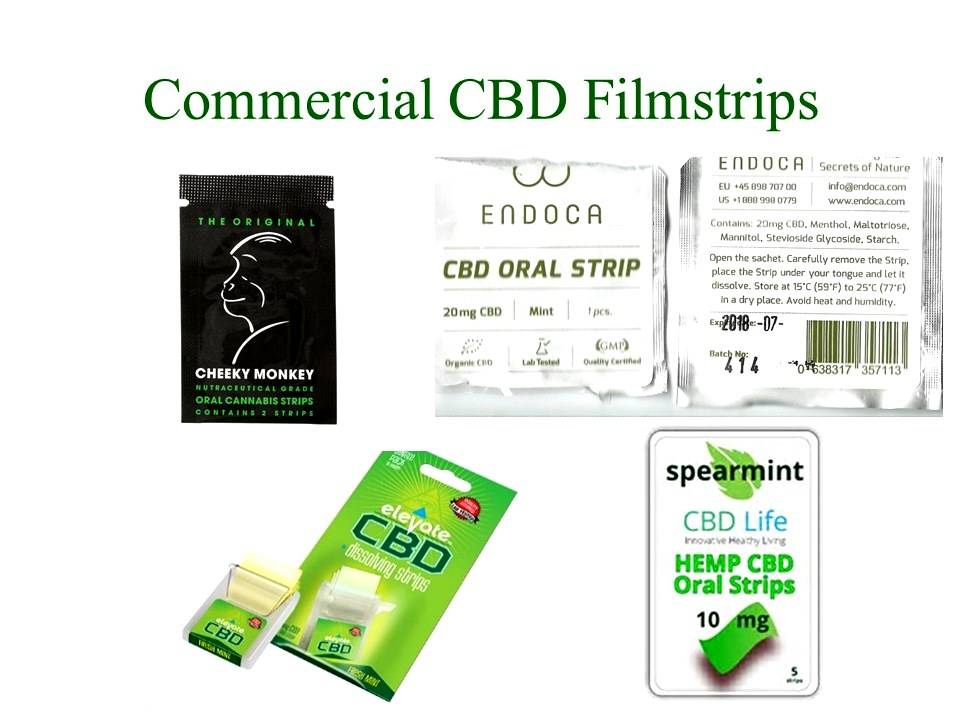 SOC: Now we would like to refer to the next very crucial and we would even say essential aspect for spinoff companies' as the strategy of R&D, production, distribution and marketing processes. Do you have your own unique strategy? Which of these processes do you consider your spinoff is strong at?
Mr. Meir Haber: Biota Ltd. doesn't have a unique strategy in this regard. Biota R&D capabilities are unique. Filmstrips production capacity of manufacturing subcontractors, is available all over the world, including in Germany, France, UK, USA, Canada, Japan, and India. Biota Ltd. has already contacts with several manufacturing partners capable for manufacture medical cannabis and other products in their GMP facilities. Marketing will be also partnered with pharmaceutical companies or with nutritional supplements or consumer products companies. Communications with Israeli companies and global companies are ongoing. The chain of development-production-marketing strategy combining strengths and providing benefits to all involved.
SOC: As a rule, the majority of spinoffs outgrow into exits. How do you determine the market for your product/technology and estimate its volume and dynamics? What is your potential share on the market? How do you think what market cap your company plans to reach at the peak of its development and why? How long might this process take?
Mr. Meir Haber: Medical cannabis is emerging rapidly, and the market is expected to grow exponentially. Biota Ltd. intend to partner with the leading companies in Israel and then in other countries, and expect that our medical cannabis partnerships to become a leading market player, with strong presence in all countries that regulate medical cannabis. on the long term medical cannabis will become mature market, and Biota Ltd. long term vision become a cannabis pharmaceutical company similar to GW Pharma, and commercialize filmstrips versions of products similar to Sativex®, and a range of cannabinoids based blockbuster products. For the short term, because the medical cannabis is not regulated as a pharmaceutic product, development time and cost of medical cannabis filmstrips is relatively very fast, requiring substantially lower budget, as compared to development of pharmaceutical products. Estimated time to market is about one year. So within two years, Biota Ltd. expect significant revenues, and be on the path of pharmaceutical products development that may takes about five years to commercialization. Anyway the market potential is huge, so at pharmaceutical cannabis commercialization stage Biota Ltd. could reach over one billion dollar market cap.
SOC: For spinoff companies their intellectual property is a key to success. The investors pay particular attention to it. What key intellectual property does your company have (patents, patents pending, copyrights, trade secrets, trademarks, domain names)?
Mr. Meir Haber: First of all, a USA key patent that covers the platform technology is already granted. AlgiFilm™ as trade-name is also important. And of course, trade secrets play important role. Know-how of formulation, process, composition, properties, medical outcomes and more will be protected globally by patents and trade secrets. So together with USA key patent and confidential knowhow, Biota Ltd. will obtain a strong IP protection.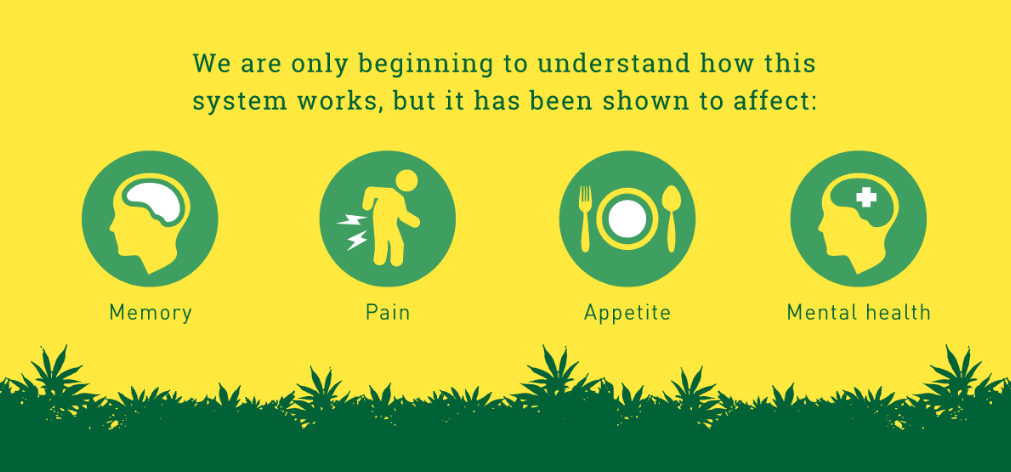 SOC: For both of us, as well as for thousands successful spinoffers, it's not a secret that a new technological breakthrough may become obsolete very fast. Respectively, patent validity period becomes shorter. It is interesting to know the perspectives and protection plan of your technological advancement and leadership in a medium- and long-term prospectives.
Mr. Meir Haber: This is absolutely correct because especially when a product is successful then the risk of litigation and patent invalidation is significant. To protect Biota IP several patent covering several aspects of the IP will be applied for. Such IP protection strategy is being used by the most pharmaceutical companies. For example, Bi-layered film providing improved bioavailability and improved taste will be patented. Patent protection of the clinical aspect of the products can also be obtained.
SOC: The investors will want to get a clear picture of how many rounds of investments have you completed? Are you seeking for the investments at the moment? What is the volume and time limits? What milestones will the financing get you to? What did you plan to use the invested funds for?
Mr. Meir Haber: The Biota Ltd. is significant ground for financing. As I mentioned I have over 50 percent of the shares of the company we are kindly seeking both investments and partnering arrangements. We seek a few million dollars within the next six months. The financing will enable Biota Ltd. to manufacture the medical cannabis filmstrips in GMP facility. Then we plan to conduct the clinical study and obtain marketing licensing in Israel, and file several patent applications to protect the technology. Due to current Israeli medical cannabis regulations, marketing license can be achieved within a year from investment.
SOC: Could you please describe your ideal investor? What aspects are important for you, for instance, is it experience, country, the amount of own private capital or maybe some personal qualities? Will existing investors participate in the round?
Mr. Meir Haber: First, existing investor will not participate in the medical cannabis investment round. We seek as investors preferably funding providing in addition knowledge in the pharmaceutical industry and even more important experienced medical cannabis investors. We prefer investors already involved in medical cannabis industry. Country of original the investors is not relevant.
SOC: And the last question, could you specify the most convenient way you would like to receive inquiries from potential investors? Should it be by e-mail or personal phone call?
Mr. Meir Haber: The best way is by e-mail followed by a text message. Because sometimes unfamiliar e-mail is regarded to spam and immediately deleted. So the best will be by text message or phone call, before the e-mail contact.