Exclusive interview for SPINOFF.COM with Andrey Elagin, CEO of SPC BioMicroGel about the unique biomicrogels that are applied in detergents and even for oil spills cleaning.
SPC BioMicroGel manufactures a comprehensive range of environmentally benign cleaning products and sells them through retail chains and distributors. At the core of the technology are sub-micron organic particles called biomicrogels, a patented solution that can become the basis of 'new chemistry' in many industries. Beside detergents market, biomicrogels® can add significant value in industrial wastewater treatment, cleaning of oil spills in water, on soils and hard surfaces, cleaning of heat exchange equipment from organic and salt contaminants, and in several other markets.
---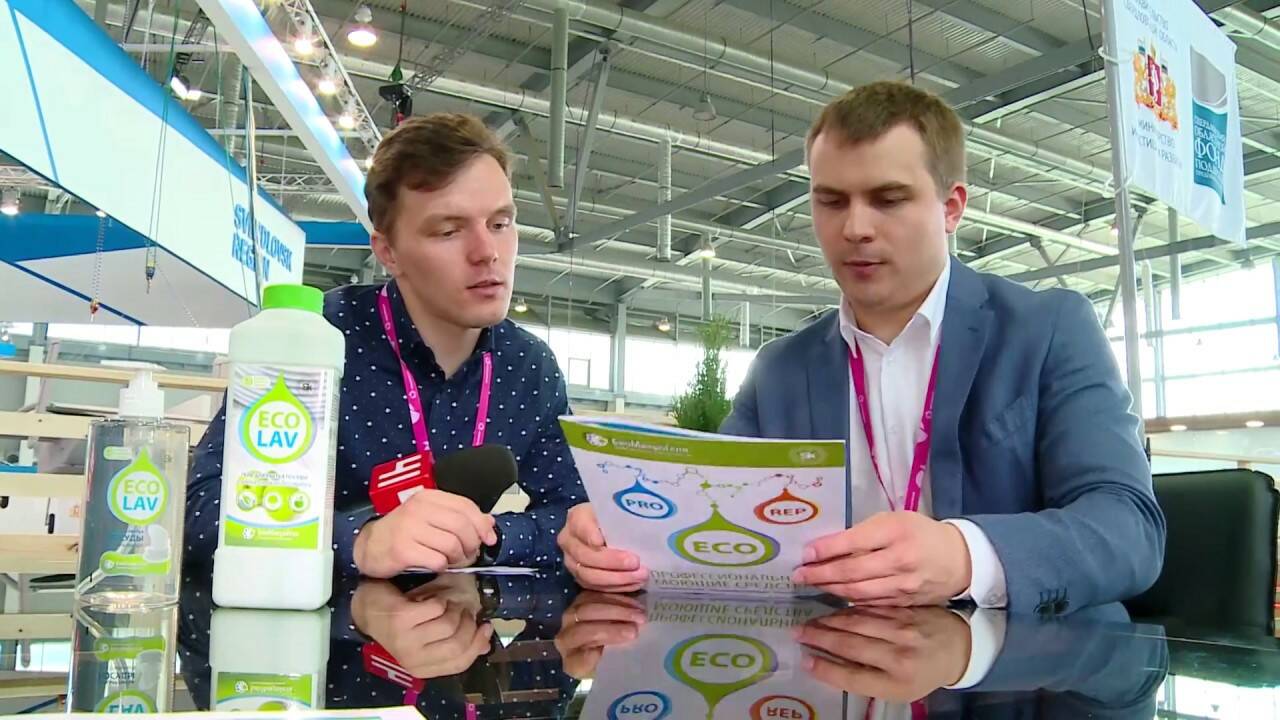 SOC: We are glad to be introduced by Vladislav Perunov, Business Development Director at BMG Intepco Limited.
Dear Andrey, we are grateful for dedicating your time to this interview and sharing information about your product with prospective investors.
Our investors and we would like to learn more about your professional experience, education and your scientific activity, as this is important in the decision-making process of investors in favour of a spinoffer.
We call your company spinoff because it uses BioMicroGel technology for a wide range of household detergents, based on profound research of sub-micron organic particles in organic synthesis, which was originally developed for the collection of the oil spills from the water surface. This is a classic example of a spinoff when a product or technology developed by scientists at a university or other non-profit organization is commercialized and enters a broad market.
Mr. Elagin: I graduated with a Master's degree in Chemical Technologies of Modern Energy Materials from the Physics and Technology Department at the Ural State Technical University (USTU) in 2010. Then in 2013, I received my PhD in Technical Sciences from the Ural Federal University named after the first President of Russia B. N. Yeltsin.
I have more than 20 scientific works in the local journals and more than 10 foreign publications. I am a co-author of 20 patents in Russia and abroad (USA, Canada, Europe, India, China, CIS countries).
Since 2011 I have been awarded several scholarships by the Government of the Russian Federation and the President of the Russian Federation for young scientists. In the field of scientific research, I have experience in the implementation of several successful innovative projects in the chemical space such as 'The development of technology for the production of aluminum nitride project', 'The development of thermally conductive insulating composite materials for the processing of electrical engineering products', 'The development of new ceramic materials based on MAX-Phases'.
I have more than 7 years of experience as the head of innovative projects. I am a co-founder of several successful companies such as Innled (LED production), AES-Group and USC NEXSON (engineering) and Tsar Privilege (patenting attorney).
SOC: Considering your tremendous experience, we would like to know whether you had other projects? Could you please share the story of their creation and success.
Mr. Elagin: My first company was a legal firm called 'Paritet' that I had set up in 2009. This company was active for two years and helped gain the experience of running a business as well as accumulate seed equity to invest into the next business, which was engaged in the production of LED lighting.
We understood the challenges and opportunities in the LED lighting sector due to our technical education – I had a degree in modern energy materials, my business partners had heat and power and electro-technical background. We started from scratch: developed our own LED lighting product design, selected the component base, created a product line and launched the production. This project was quite successful and some customers still use our products. We decided to exit the project at a profit when we sensed the increased competition from cheaper Chinese LED products, which started to appear in the market in 2012 and 2013.
Capitalising on our previous experience in providing services to industrial enterprises, we set up an engineering firm engaged in the installation of electrical networks, ventilation systems, heat supply equipment, etc. As our primary focus, however, we picked the supply of water treatment systems to industrial facilities, an area that offered the most in terms of dynamics and profitability.
We created the engineering company 'AES-Group', started work on water purification and launched the project of water treatment from oil.
SOC: It is so interesting to know more about the process of your technology/product creation. Please tell on which stage of commercialization your technology/product currently is? Was your project funded by any state financing or grants? Has it already received any honors or awards?
Mr. Elagin: The idea of creating SPC BioMicroGel company came up in 2012 when we were conducting laboratory research in the sphere of oil removal from water at the engineering company 'AES-Group'.
Sometime before that, during my postgraduate studies, I had met Maxim Mironov, a young Doctor of Chemical Sciences, who is now the Head of Science Department at SPC BioMicroGel. Back then, he was studying microgels – sub-micron particles that acted as a secure shell to deliver drugs inside the human body.
This is how it works: if there is a tumour in the human body and a drug that might be harmful to other tissues must be delivered precisely to this tumour, it could be encapsulated with the special safe reagents such as microgels of polysaccharides. Once the drug is delivered to the desired area, the microgel capsule dissolves under the influence of environmental conditions such as temperature, pressure, acidity, etc., releasing the drug and not harming the body.
Our main idea was to transfer this principle to industry and try to use it for the purification of water from oil, which seemed to us the most urgent and promising area at that time.
Some difficulties arose along the way of implementing this project. The production of microgels of polysaccharides for medical purposes was very complex and expensive. A year and a half have passed until we developed new modifications and new innovative technology for the production of microgels, based on the widely available raw materials.

Biomicrogels® are the microgels of polysaccharides for the industry tha consist of polymer particles ranging in size from 50 to 1,000 nanometers. It is important that these particles have a reversible solubility, i.e. they can be transferred from the liquid state to the gel-like one and vice versa depending on the environmental conditions.
Here's how it works in the purification of water from oil: biomicrogels® cover small droplets of oil in the water, forming thin, but very strong and elastic films on their surface – the resulting microcapsules bind into a jelly-like mass that can be easily removed out of the water. Having developed a new synthesis technology and worked out their qualities in the water purification from petroleum products, we began to look for the new spheres of their possible application in industry.
So, in addition to water purification from oil, biomicrogels® can be used to clean up oil spills, clean contaminated soils and hard surfaces, clean heat exchange equipment from organic and salt contaminants cleaning, as well as in the production of detergents for the household and professional use. The company already sells its products at the regional and federal levels in Russia and plans to enter the international market soon.
SPC BioMicroGel has been recognised at several Russian and international competitions and programs, including:
• Seal of Excellence from the European Commission for Horizon 2020 SME Instrument grant Phase 2 submission (high chances of successful re-submission in October this year or later; Phase 1 secured and completed in 2016);
• Finalists in the MassChallenge UK 2016 accelerator program providing mentorship support and office space in central London;
• Finalists in the South Summit Startup Competition in Madrid, Spain in 2016;
• Selected among 100 startups to present at the SLUSH Innovation Forum in Helsinki, Finland in 2015 and 2016;
• Participant of P&G Global Demo Day in 2016;
• Runner-up in the Cleantech Open Global Ideas Exhibitors in the Agriculture, Water and Waste category in 2014;
• Nominated start-up for Falling Walls Science Start-up of the Year in 2014;
• Runner-up in the Skolkovo Startup Village Competition in Moscow, Russia in 2017;
• Finalist in Generation S accelerator in 2014;
• Winner of the START program administered by Fund of Promotion of Innovation in 2014;
• The resident of Skolkovo Innovation Centre since 2014.
SOC: In the formation of every scientific spinoff, one of the most important keys to success is the team. For many potential investors, the management team is the most important element in deciding whether to invest in it or not. Could you please share some information about the team members who supported you and the project? What are the key additions to the team needed in the short term?
Mr. Elagin: The core of the team is comprised of people with entrepreneurial and relevant scientific experience. Our Head of Science has the tremendous experience he worked with the likes of PepsiCo, Bayer, he has over a hundred of scientific publications and holds several dozens of patents.
SOC: It is not a secret that the development of a new technology and its subsequent commercialization presupposes some problem and addresses unmet needs. Respectively, what problem did you intend to solve by creating your technology/product? What results did you plan to achieve?
Mr. Elagin: When we were exploring the properties of biomicrogels®, we were amazed by the number of areas where biomicrogels® could provide a meaningful improvement.
In the cleaning products market, the problem is the high price and scarcity of raw materials for the production of detergents that are both environmentally friendly and high performing. This makes it difficult for them to compete with the mass-market products for consumer interest who value performance above all. Those attitudes, however, are changing and the demand for 'green' product is on the rise.
This is where biomicrogels® come in. Customers praise our detergents for the quick and thorough cleaning they provide. We are also hearing positive feedback from people with sensitive skin and allergies. That's because with the addition of biomicrogels® we can produce detergents that are free of chlorine, alcohols, solvents and other harsh chemicals.
Our cleaning products are also free from phosphates – a source of damage to freshwater bodies. Phosphates are usually added to soften water and they are the reason behind rapid algae growth on the water surface that prohibits access of oxygen to water and destroys eco-systems or lakes and ponds.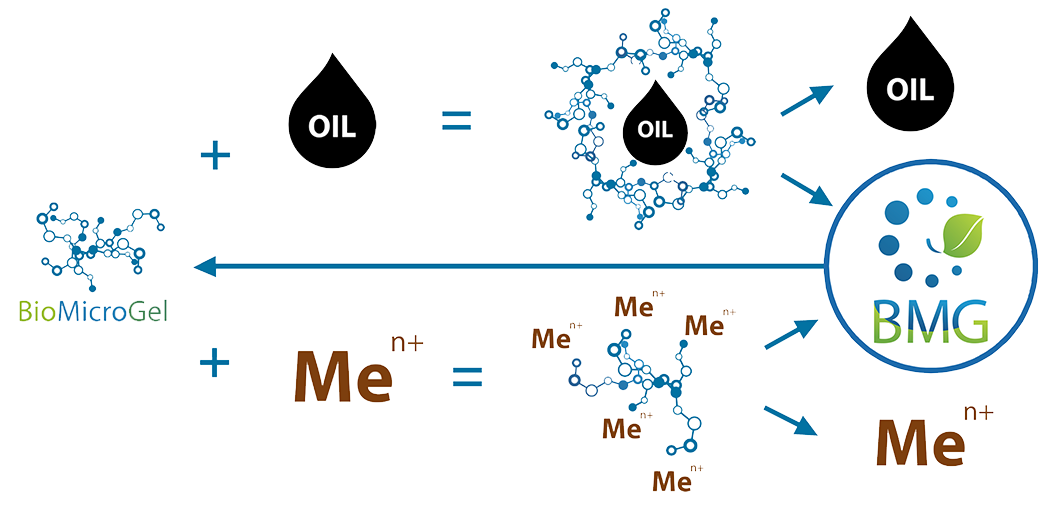 Biomicrogels® address problems in other markets too. For example, the conventional method of industrial purification of water from oils and metals with aluminium- or iron-based coagulants is an expensive and time-consuming process that results in a sludge that has to be disposed of. Biomicrogels® can clean this oil-contaminated water in one or two runs; achieve a very low level of residual contamination and there is a process of separating the resulting sludge into oil and biomicrogels® for re-use.
Another application is the cleanup of oil spills. Nowadays around 80% of all oil spilt at sea is treated with dispersants – these chemicals make the oil disperse and submerge under the water where it slowly decomposes. There is the natural limitation of this method: dispersants can't be used in shallow waters and near shores otherwise they will damage the eco-system; besides, in certain conditions, for instance, in colder Arctic waters the decomposition of oil can take years.
There are of course alternative methods. An oil spill can be treated with bacteria that consume oil, this is a very long process, however, and it needs specific conditions to be efficient. Another alternative is sorbents that absorb oil and can be skimmed from the water.
Biomicrogels® - based encapsulator that we have developed is applied through spraying the slick – it envelopes and binds together small droplets of oil. This makes the oil more like jelly that does not spread on the water surface, does not catch fire, does not stick to birds and sea animals and due to higher viscosity, it can be much easier skimmed from water using the conventional equipment. Once onshore, there is a method of separating the biomicrogels® - oil mixture into reusable constituents.
All in all, biomicrogels® are best suited for treating oil spills in ports, near shores, in vulnerable areas. A large area is the Arctic regions – the North Sea, for example – we've developed modifications that work in temperatures of -19-15°C.
SOC: As far as we understand from the video on your product and its USP / technology, the problem which you targeted to solve was actual before. Probably someone has already tried to solve it. Is this right? Understanding the USP from the investor's side could make the technology/product #1 for them. What are the USP of your technology/product and fundamental difference from other technologies/products that tried to solve this problem before you?
Mr. Elagin: The challenge that other companies are trying to overcome is to avoid the addition of harmful anionic surfactants in detergents. One of the known solutions is the use of the milder, non-ionic surfactants. They are however expensive and require a high concentration in the product for effective action, which affects the price of the product.
Surface activity of biomicrogels® solves this problem: they work in the combination with non-ionic surfactants, but in much lower concentrations, which drives down the costs. Biomicrogels® help to get the dirt off the surfaces and don't allow it to stick back, holding it in the foam. Besides, they make the detergent easier to wash off.
These qualities are particularly appealing to consumers when they realise that biomicrogels® have a natural composition and are completely safe and biodegradable since they are synthesised from apples (pectin) and wood (cellulose).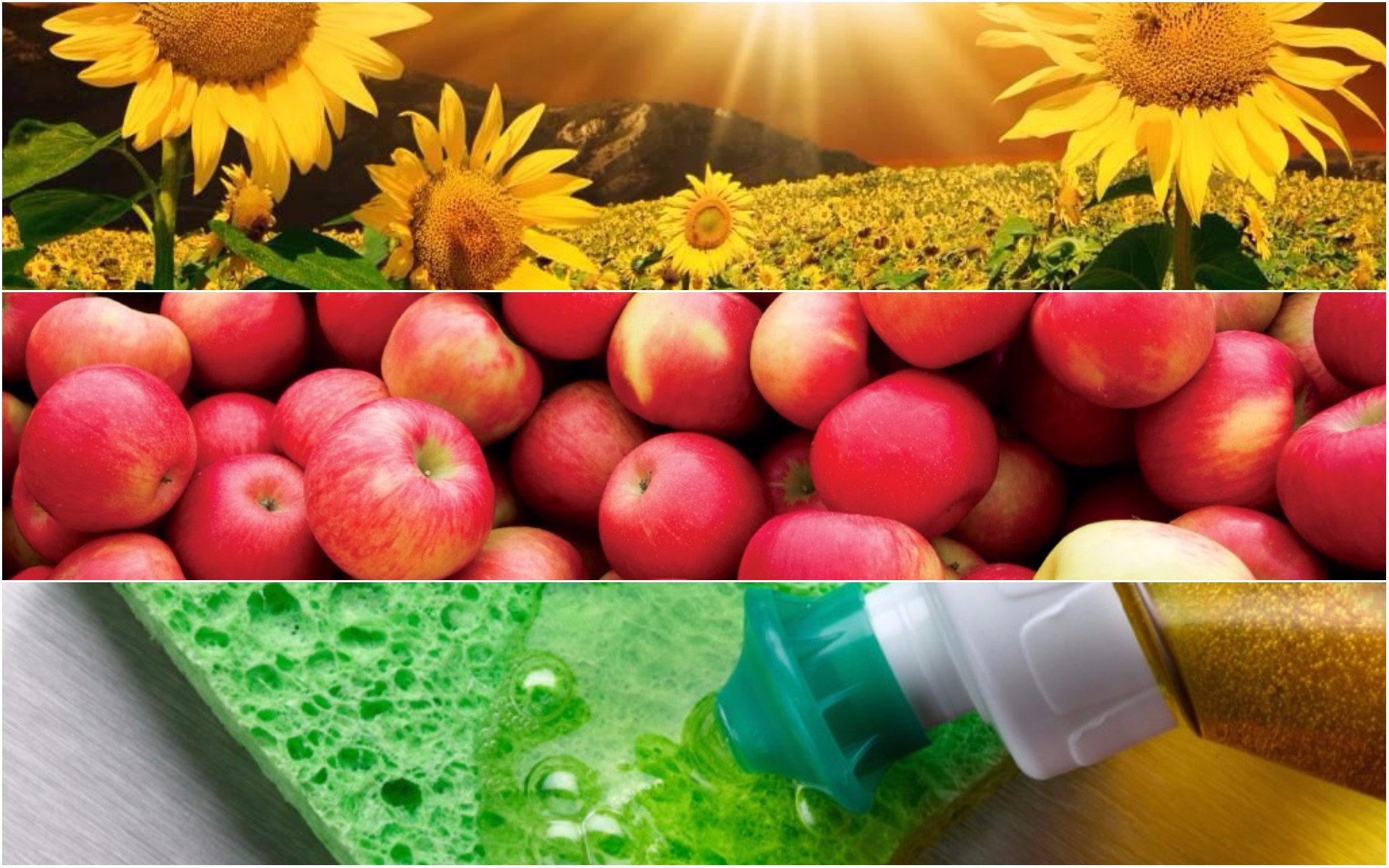 SOC: In order to understand the peculiarities of this particular spinoff our investors always ask what is the investment structure of the company? Do you still own the controlling stake in your spinoff?
Mr. Elagin: The investment structure is very straightforward: there are five co-founders of the Group each owning an approximately equal number of shares. All the members are involved in the project and participate in the strategic development of the company.
SOC: We wonder what is the actual addressable market currently for your invention and what are the current competitors there? Could you please share with us the results of the market studies, if there are any? What might be the barriers to entry?
Mr. Elagin: In the detergent market, the main barrier is stiff competition and domination of global producers in the mass-market segment. Nevertheless, the eco products segment provides opportunities for market entry and growth in line with the segment expansion. The 'green' detergent space is still somewhat 'niche' for the global firms.
In the industrial markets, the most important barrier is that the B2B customer wants to see a ready-made integrated solution, rather than its individual components (for example, a water purification system together with equipment, including all purification steps, not just reagents). We are trying to overcome this barrier through a partnership with an engineering company that has experience in implementing turnkey projects and will help us solve this problem.
The second barrier in the industrial segment is the problem of referencing, as new customers want to see examples of successfully implemented turn-key projects.If you can demonstrate this decision in work, established in another industrial enterprise, this is an important factor for concluding a contract.
SOC: We always need to paint a clear picture to the potential investors of the market opportunity of the spinoff that is meaningfully large and growing. Why in your opinion your company might have a high growth potential? Could you tell us all current industries and fields of your technology/product application and where do you think it could be successfully applied in the future?
Mr. Elagin: We see that our technology has a global potential as it addresses the problems in several large global markets, both B2C and B2B. In essence, biomicrogels® can become the basis of the 'new chemistry' that is greener and safer in many industries and for many applications.
The technology has been transferred from the healthcare to the industrial segment. Technologies that were created at the junction of two branches have high chances of being a global breakthrough.
The fields of application of this technology are liquidation of oil spills both on the surface and in the water column, purification of industrial effluents from oil products and metal ions, washing and cleaning agents for a wide range of applications for home cleaning, industrial and professional cleaning.
Cleaning oil-contaminated soils is a promising area – this is a challenging problem in many countries and there is none readily available solution that is efficient, cheap and environmentally benign at the same time. We have already created a prototype and tested the biomicrogels® -based product in the lab.
Another area with high potential is the creation of semipermeable membranes for the separation of water-oil mixtures using biomicrogels® - impregnated fabric - modified filters suspend oil on its surface while passing water through. The thickness of oil that can be held on the surface of this fabric can reach 20 cm and this is enough to organize the withdrawal of oil and use this fabric as a continuous filter for the separation of water-oil mixtures.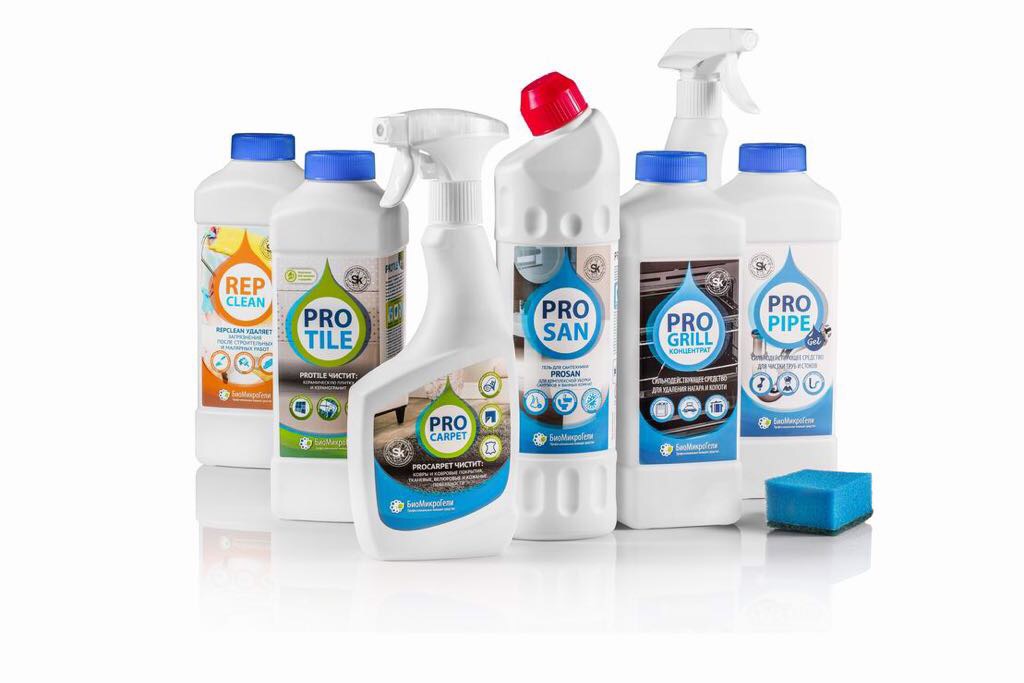 SOC: The potential investors will be curious whether you already have the first clients and signed contracts? What was the feedback from your partner's markets and customers?
Mr. Elagin: In 2016, the company launched its own range of detergents. Initially, we organised test sales of products to retail chains, to hotels, cafes, restaurants and professional cleaning companies, as well as to industrial companies. This allowed us to determine the most promising sales channels, obtain revenue growth month-on-month and begin to develop rapidly.
For example, for the manufacturer and supplier of heat exchanging equipment, company 'USC NEXSON' we created two specialised products, conducted their successful industrial introduction and launched sales.
We are targeting the conventionally higher-priced 'green' segments dominated by foreign eco brands, but have the opportunity to offer our products at a more affordable price while retaining adequate margin. We are looking to exceed customers' expectations and deliver value well above of the price they pay.
SOC: Dear Andrey, we both know that for you and the investor it is crucial to reach positive cash flow as soon as possible. Certainly, the market scaling cannot be achieved without proper distributors network and clients. Please tell us about your criteria of partners selection and which markets are open for spinoff activity.
Mr. Elagin: In the detergents market, we are working directly with several federal and regional retail chains in Russia. Our range of domestic cleaning products is present in over 500 retail location across the Ural, Central and some other regions of Russia. Just recently we signed a contract with X5 Retail Group.
We also signed an agreement with one federal distributor (13 branches across the country) and several regional distributors in the retail segment. We plan to further develop a network of regional distributors in the Belgorod, Kursk, Lipetsk and Voronezh and other regions. We have recently signed a contract with a major federal distributor in the HoReCa segment.
We are also open for international distribution, initially in Kazakhstan and Belarus, and further in Europe and North America. We have started work on locating partners to help us promote our products abroad. We plan on initially testing the market and localising the production there once the business case is proven.
We are also carrying out the commercialisation strategy in the B2B markets and already have some traction.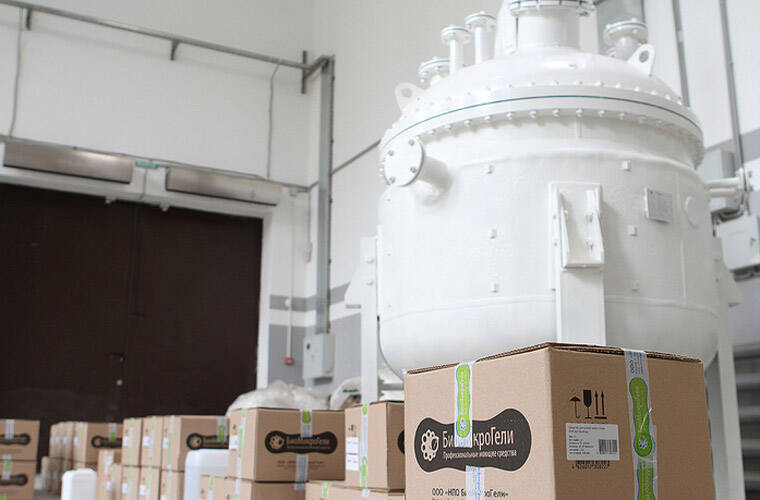 SOC: It is very important to understand your particular vision about unique features of your company. Why do you consider the major market players might be interested in investing into a promotion of your technology/product on the addressable market?
Mr. Elagin: We have found a niche in the growing, global market – an unmet need for more affordable environmentally benign cleaning products – developed a superior product that has a unique and sustainable competitive distinction and has proven the business concept. Now we've reached the scale upstage, which presents a good and timely window for investment.
Besides, SPC BioMicroGel is the owner of a comprehensive IP portfolio that is expanding as we analyse and develop new applications of biomicrogels®.
All in all, the investor gains access to the projected cash flow presented by the cleaning products opportunity; has security stemming from the value of the IP portfolio and production assets and retains potential upside from opportunities arising from other biomicrogels® applications that are being developed.
SOC: Now we would like to refer to the next very crucial and we would even say essential aspect for spinoff companies' as the strategy of R&D, production, distribution and marketing processes. Do you have your own unique strategy? Which of these processes do you consider your spinoff is strong at?
Our strategy is straightforward – we manufacture biomicrogels® and biomicrogels®-based products, currently detergents; with time this will also involve coagulants for wastewater treatment and encapsulator for oil spill cleanup. We are looking to set up several strategically located manufacturing facilities in Russia and having tested the market abroad, build plants in Europe and in the US.
In line with established commercial practices, we are selling through various channels: directly to retail chains, through distributors, to HoReCa as well as to industrial customers.
SOC: As a rule, the majority of spinoffs outgrow into exits. How do you determine the market for your product/technology and estimate its volume and dynamics? What is your potential share on the market? How do you think what market cap your company plans to reach at the peak of its development and why? How long might this process take?
Mr. Elagin: Since we've only just entered the market, it's logical that our market share is still very small, so there is a huge potential for future growth. The global household and professional liquid detergents market is assessed at over $60 bn; with Russia occupying only about 3% of the world market.
Environmental detergents currently represent about 8% of the global market, but this percentage is constantly growing as this is the most dynamic category. It won't be surprising to see the share of eco products reaching 30-40% with time. The eco segment commands a premium to the mass-market products both because of the perceived consumer benefits and because of the much higher price and scarcity of raw materials.
This offers an exceptional market opportunity – with low detergent production costs underpinned by our know-how and patents and readily available, cheap feedstocks, we can sustainably enjoy a higher than average margin in the growing market while providing the consumer with a high performing product.
We plan on becoming the leading detergents manufacturer in the eco segment in the CIS countries and, hopefully, getting into the top three in Europe and North America.
SOC: For spinoff company, its intellectual property is a key to success. What key intellectual property does your company have? It is interesting to know the perspectives and protection plan of your technological advancement and leadership in a medium- and long-term prospectives.
Mr. Elagin: We approach protection of our intellectual property very carefully. The primary way is through the additions to the existing extensive patent portfolio.
The patent strategy has been carefully considered: each group of new products (e.g. water purification, oil spill cleanup or the cleaning oil contaminated soils) is patented separately – initially a PCT (global) and/or EAPO (European) application is filed to be followed by the transition to the national phase in the jurisdictions of interest.
As of now, SPC BioMicroGel own over 20 IP objects globally, including issued patents in the US, China, 5 patents in Russia; several PCT and EPO patent applications; application in Canada, India, CIS countries; as well as trademarks.
The sheer number of patents highlights that our research meets all the criteria for issuing patents: the presence of innovation and novelty, as well as the possibility of practical use, which once again proves that the technology is ready for international commercialisation.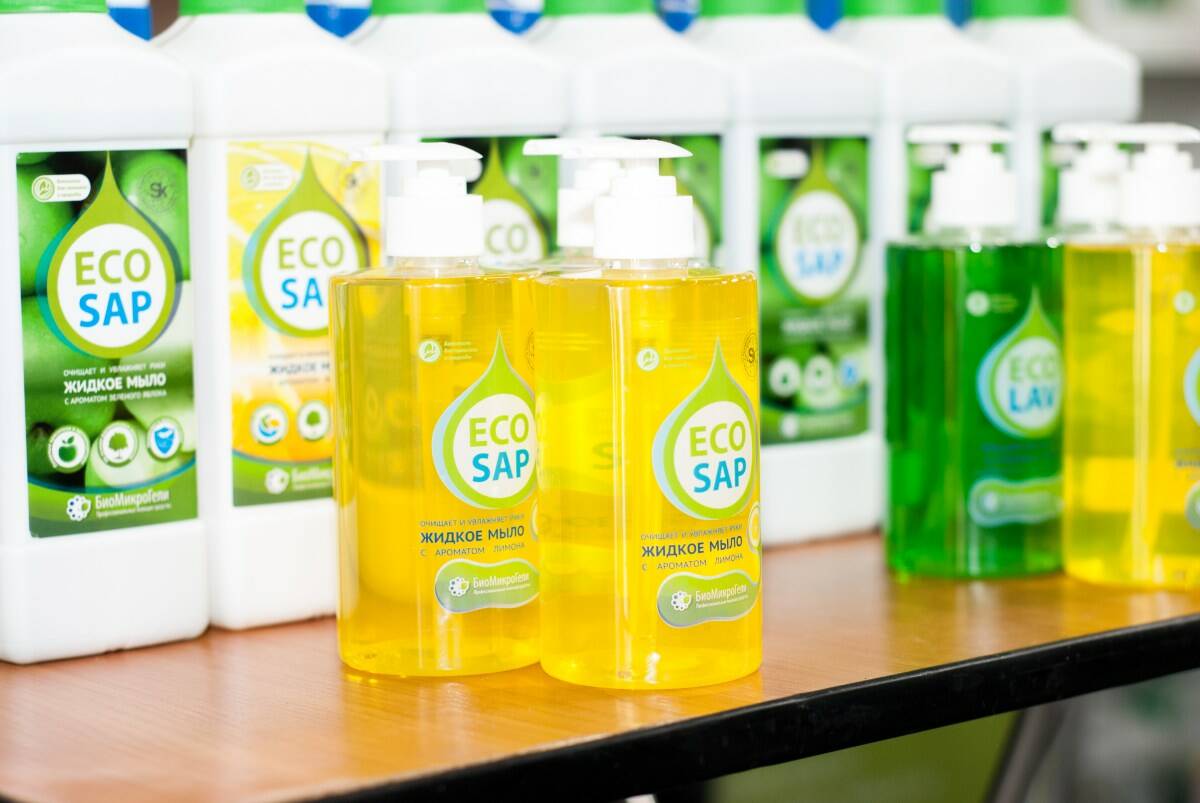 SOC: The investors will want to get a clear picture of how many rounds of investments have you completed? Are you seeking for the investments at the moment? What is the volume and time limits? What milestones will the financing get you to? What did you plan to use the invested funds for?
Mr. Elagin: Up until now, our company has not had investment rounds, this is our first investment deal since we are already quite confident in our product and are ready to enter the global market and scale production.
We are looking at two investment options: the first one is to relatively quickly raise about $1 million, potentially from a private funder, in exchange for about a 10% stake in the Group. The monies will be used for product range enhancement and a marketing boost to accompany the planned capacity expansion (to be funded by a subsidized loan).
The second option is a private equity fund, a strong private investor or a family office who could facilitate further international business development alongside the financial participation. This option involves a $3.5 million investment for about a 25% stake in the company. The purpose of these investments is further production capacity development, product development and sales.
Both options cover the whole group currently consisting of 4 legal entities (one of them is the Skolkovo resident, another one is located in Oxford, United Kingdom) and include all geographical and product markets.
We plan to invest in the design of our own plastic mould for our in-process partners (more technologically advanced). Also, we plan to change the packaging to shrink film in order to perfect the quality and to deliver more accurate information to the consumer, thereby reducing the cost of packaging. We also would like to carry out an advertising campaign at both regional and federal levels. We need funds for a multi-channel advertisement (e.g. websites for young mothers, housewives' forums etc.) in the same way as well-known products entered the market.
We also plan to direct funds for the sales development, automation of the production process, improvement of equipment and production technology, and expanding the line of detergents based on biomicrogels®. In the second stage of financing, the funds will be applied to scale up the production, as well as to develop and patent other applications of biomicrogels® technology.
If we can show $1 million in available invested funds, we would be in the position to secure about $700k in grants on a co-investment basis, an opportunity we have been working on for a long time. This includes a circa $200k grant from the Fund for the Promotion of Innovations and about $500k from the Skolkovo Innovation Centre.
SOC: Dear Mr. Elagin, our SPINOFF.COM team and I would like to thank you for the time you have dedicated to this interview. We wish all the best to your spinoff company and it's one-of-a-kind technology!