Exclusive interview for SPINOFF.COM with Mr. Ruffkess, the Founder of BoxLock, the fists solution for smart and safe delivery
BoxLock Home – designed for single-family households and small businesses – only opens when a package is scanned that's "out for delivery." Upon delivery, the driver scans the package with a mobile device, and after a two-step verification process, the lock opens, allowing the driver to leave the recipient's package securely inside the locked receptacle. The recipient then gets an automatic notification that the package has been safely delivered.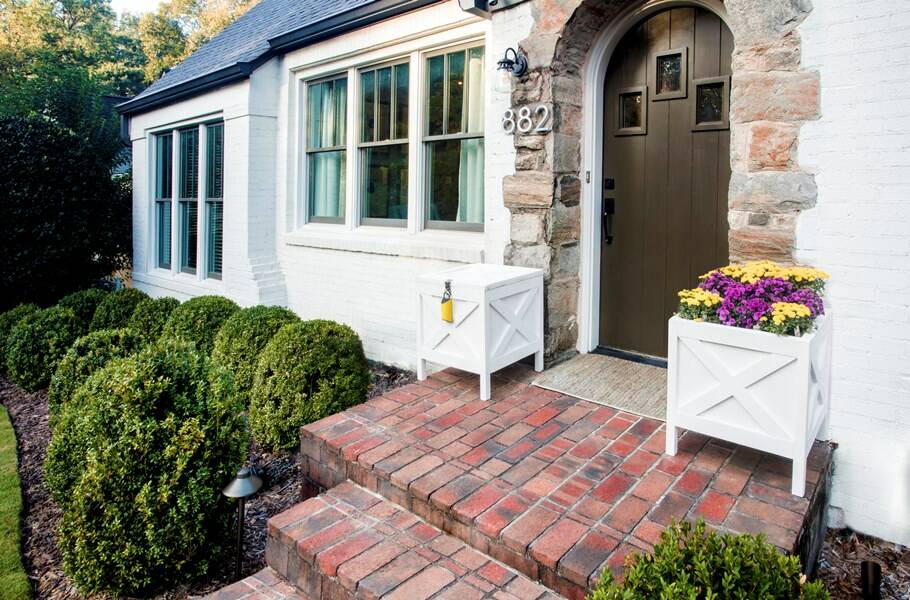 SOC: Dear Mr. Ruffkess, we are so grateful for your generosity this day in spending time speaking with us and sharing your insights about your BoxLock. 
Mr. Ruffkess: Thank you for inviting me. Smart Padlock designed to protect your deliveries.
SOC: Our investors and we would like to learn more about a vast experience in your academic endeavors and your professional/scientific background. 
Mr. Ruffkess: My career has been pretty varried, I've worked in the architectural engineering space, helping communities build bridges as art. I've worked at agencies and consulting firms leading digital and user experience. For he past eight years, prior to starting BoxLock, I helped build the global social media capabilities at the Coca-Cola Company, I led planning on many of The Coca-Cola Company's global campaigns such as The Olympics, Teen Recruitment, and Fanta. The last two years of that, I spent building The Coca-Cola Media Company and leading the breeding of Coca-Cola North America's future marketing capabilties.
SOC: Considering your tremendous experience, we would like to know whether you had other projects? Could you please share the story of their creation and success.
Mr. Ruffkess: In the late 90's I founded, LazyCampus, Inc., a network of portals for local college communities. At the time, City Search was great for tourists and locals to learn about things to do in a city, but it really wasn't reflective of college life. LazyCampus set out to change that... our timing was probably a bit early and the midset of "built to last" had us overinvesting in future features at the expense of launching quickly and learning. A "Lean Startup" approach would've been very helpful.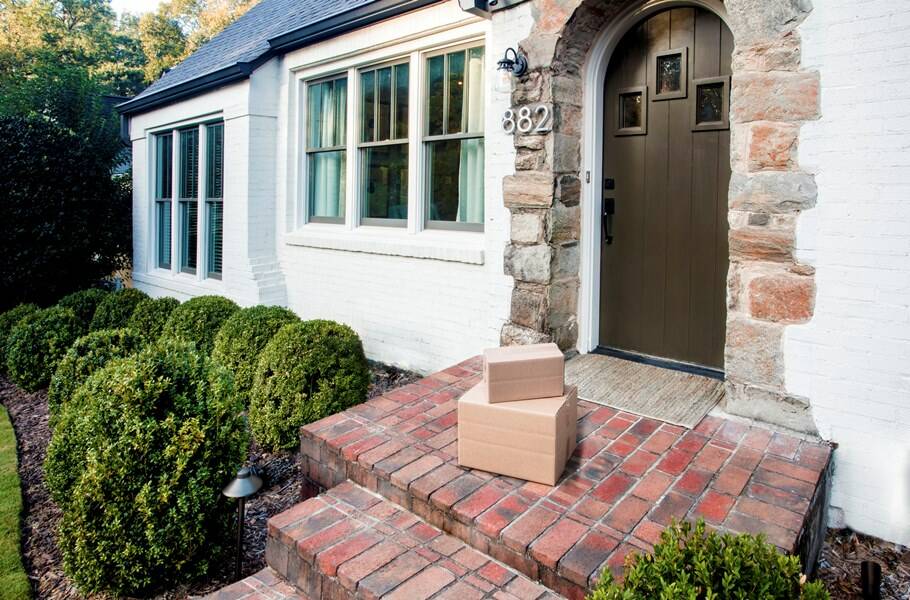 SOC: It is so interesting to know more about the process of your technology/product creation. Please tell on which stage of commercialization your technology/product currently is? Was your project funded by any state financing or grants? Has it already received any honors or awards?
Mr. Ruffkess: You know, right now we're testing our pilot device in Atlanta, Georgia area. We're in the process of completing the final design for production which we hope to be tested in January. We have done this without any state or public grants. The best way for some of the coverage you have to go to visit BoxLock.com and you'll see a number of the articles that are written about our product and sort of the simplicity and you know and some of the other things some of the trades are said. 
SOC: In the formation of every scientific spinoff, one of the most important keys to success is the team. For many potential investors, the management team is the most important element in deciding whether to invest in it or not.  Could you please share some information about the team members who supported you and the project? What are the key additions to the team needed in the short term?
Mr. Ruffkess: You know, right now we're testing our protection in the Georgia area. We're in the process of completing the final design for production which we hope to be tested in January. We have done this without any state or public grants. The best way for some of the coverage you have to go to visit BoxLock.com and you'll see a number of the articles that are written about our product and sort of the simplicity and you know and some of the other things some of the trades are said. Right now, I'm full-time and have three other associates working for us on a part-time to perm basis. They're focused on leading marketing, our pilot programs and customer service. To build the BoxLock prototypes, we have an equity partner in a strategic design consultancy that I'd worked with for years at Coke in Propelland. Our next hire will likely be a head of sales and partnerships to lead our efforts with the carriers, at-home delivery companies, retailers and other partners.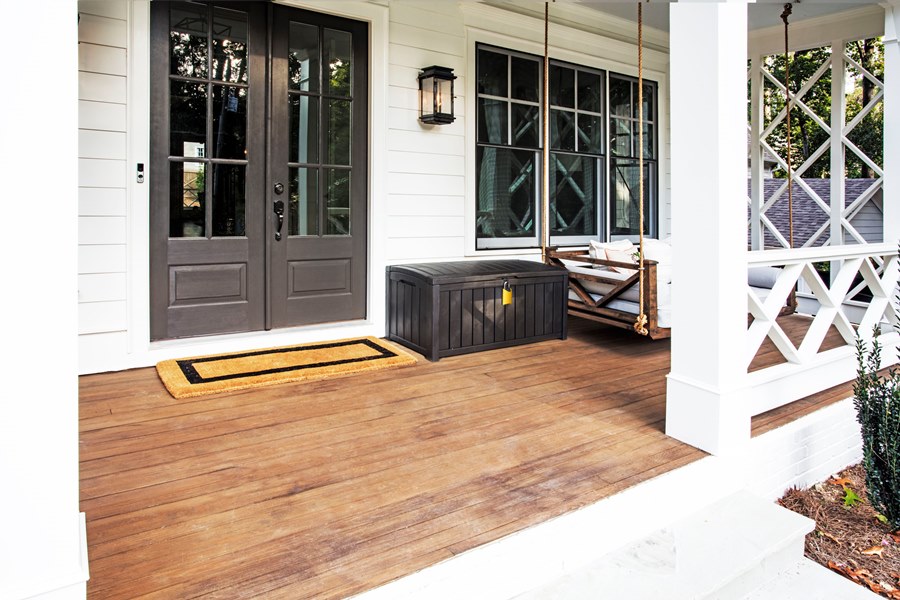 SOC: It is not a secret that the development of a new technology and its subsequent commercialization presupposes some problem and addresses unmet needs. Respectively, what problem did you intend to solve by creating your technology/product? What results did you plan to achieve?
Mr. Ruffkess: In the USA, there are 23 billion of package victims that it's about 11 to 13 million people per year, which means that the number is about three times the number of babies born each year and it should continue to grow, they're growing at a 9 to 10 percent rate year over year. The number of packages that are stolen is also big. And so, most of the solutions out there are either inconvenient ineffective or invasive and so with BoxLock our vision is really to protect all of these in the most convenient and effective way possible. We think, we can do that in the U.S. we ought to think that we can do that in many other places around the world are facing similar issues. 
SOC:  As far as we understand from the video on your product and its USP/ technology, the problem which you targeted to solve was actual before.  Probably someone has already tried to solve it. Is it right? Understanding the USP from the investor's side could make the technology/product #1 for them. What are the USP of your technology/product and fundamental difference from other technologies/products that tried to solve this problem before you?
Mr. Ruffkess: You heard me mentioned earlier, I'll categorize it that it real. There are three buckets. The first one, I think and this has been around for a long time and it works pretty well. You can have your packages delivered to you or next door or you're able to handle and that would result from an empty box. You can also have things delivered to you. Those are solutions that exist, if they're effective it just can be inconvenient you're running around the city going to pick things up as opposed to having the key to your door. So that's one bucket and there's another bucket of maunderings solution out there that are generally ineffective. I hope you understand what if someone takes it or what's going on in front of your house that you can't really do anything about it. Those are cameras and there are a lot of cameras out there. Amazon just an outer and cloud can just tell you what's going on but you can't really do anything about that. You can't protect anything. You can see what occurs. And the third bucket is these more invasive solutions that we've seen more recently where Amazon and Wal-Mart had said they'd like to have a delivery driver to drop things off. Now the feedback thus far that we've seen is that most people are not prepared for this and not necessarily interested. That may change over time. We'll be accepting of that approach but in general, it doesn't appear that that's going to be broadly accepted. There are also some other attempts at current and past where people have tried to create sort of boxes with barcode scanners in them to solve the problem. Those are difficult to scale because of the lack of flexibility. Right, so you're limited in what containers they make, the size and shape of those. And do they fit with the statics of your home? And so we say BoxLock offers the greatest range of flexibility because it can work on storage containers. You can there are hundreds of those out of the market that come in all different shapes sizes and colors materials and styles. But it also can work on. You know you could put it on a door you could put it on a fridge or freezer you could put it in a cellar. So there's an enormous amount of flexibility that the BoxLock provides today, you don't want to tempters. And that's also our IP protection as well.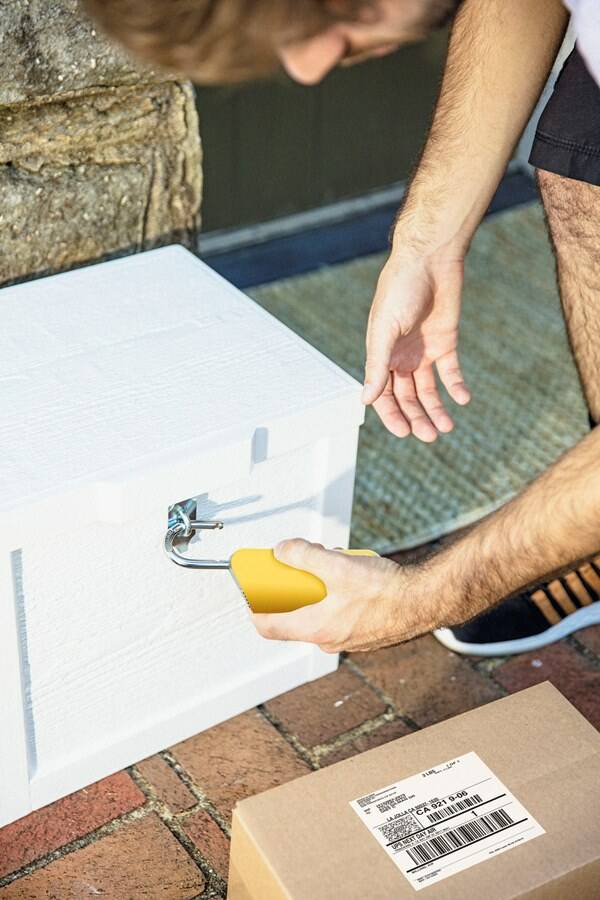 SOC: In order to understand the peculiarities of this particular spinoff our investors always ask what is the investment structure of the company? Do you still own the controlling stake in your spinoff?  
Mr. Ruffkess: Right now I own the controlling stake in the company. I mentioned our partners in Propelland has a minors stake in the company that I have, some incremental warrants based on the completion of the final design and shipping product. 
SOC: We wonder what is the actual addressable market currently for your invention and what are the current competitors there? Could you please share with us the results of the market studies, if there are any? What might be the barriers to entry?
Mr. Ruffkess: I mentioned before and I mention that there's kind of three buckets of between inconvenient. There's also a lot of solutions out there that are designed for more willing households. So there are 20 million US single condo and apartment buildings that exist that there's a lot of solutions that he gets from a larger perspective for those. Today in the delivery that the current actual package protection, there are 75 million single-family U.S. homes. Others those, there are those 23 million victims the package that those 2.3 million victims even if we never focus on one prevention preventative sale and only on the victims that essentially represents about a 3 billion dollar market, addressable market for us. So the market is a big room for lots of players in it, right now, there is nothing in the market that will allow you to protect your deliveries in the same way. We think it's a huge opportunity. That also is an opportunity, that at this point for us is on quantifying outside of the USA. There are also another of other applications beyond just residential and potentially small business in terms of delivery protection that we can provide. And we believe that this market is pretty big too.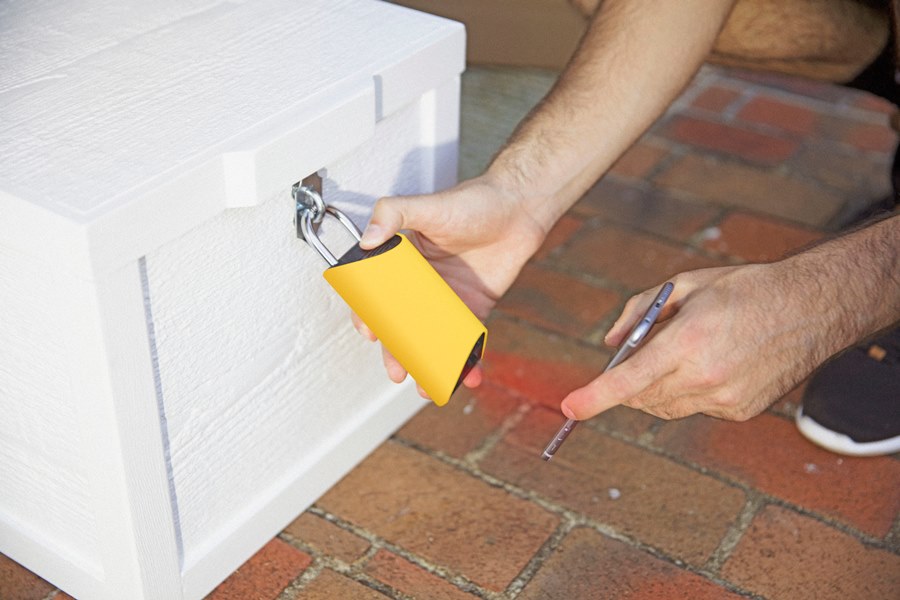 SOC: We always need to paint a clear picture to the potential investors of the market opportunity of the spinoff that is meaningfully large and growing. Why in your opinion your company might have a high growth potential? Could you tell us all current industries and fields of your technology/product application and where do you think it could be successfully applied in the future?
Mr. Ruffkess: I mentioned the residential opportunity on the 75 USA single-family homes obviously that scale globally and that just by purchasing a lot creates the cost of the lock isn't there. We also think there's a small business opportunity. We've got a product to work on BoxLock though addressing the need for a larger number of users or also they need to manage more BoxLock to subscription-based service that would have monthly or year IP associated with it. And so that was a pretty big opportunity there. And then the third, but it is, we think there's kind of this is really great opportunity around the commercial break and with all the shipping containers that are passed both tramcars mentally as well as kind of transoceanic. We believe that there's a lot of applications where a similar form factor BoxLock and a lot of functionality building and building solutions specifically designed to integrate the print industry. So that's a very large industry. We also look at contractors in protecting that process on job sites. So we think that this idea of integrated hardware and integrated software solutions that scale across both consumer uses and the commercial uses for protected padlocks is pretty great. 
SOC: The potential investors will be curious whether you already have the first clients and signed contracts? What was the feedback from your partner's markers and customers?
Mr. Ruffkess: We're on Kickstarter. We've sold over 400 BoxLocks. We still have a couple of weeks to go. We're actively in operations with retailers, real estate investment trusts and carriers around the world and so we expect some of those will turn into a lot of orders and opportunities here pretty shortly, thus far to be back in all even others in the space is actually who have worked on some of those more basic solutions of giving us direct feedback that they think we have a better solution. 
SOC:  Dear Mr. Ruffkess, we both know that for you and the investor it is crucial to reach positive cash flow as soon as possible. Certainly, the market scaling cannot be achieved without proper distributors network and clients. Please tell us about your criteria for partners selection and which markets are open for spinoff activity.
Mr. Ruffkess: Right now, we're very focused on the actual market and the Arsal protection market and the people we are you know aggressively working on and aggressively scaling. We want to get that right. First you told me I started to diversify into some of these other some of these other areas. So we're working really hard there and that's our focus for the forseeable future. The U.S. market is also our focus. We believe that the you know the most mature we're one of the most mature e-commerce markets we know that it's one of the ones that has this issue is prevalent it also is one that we have a greater understanding of juristic supply chain. So we want to make sure we get that right before we really start moving too quickly into either other global markets or some of the other areas around logistics and breaks. 
SOC: It is very important to understand your particular vision about unique features of your company. Why do you consider the major market players might be interested in investing in a promotion of your technology/product on the addressable market?
Mr. Ruffkess:  The problem that we're addressing, impacts every person from every point in the supply chain. And so merchants and retailers they are the ones who are normally left holding the bill for stolen packages and deliveries. Credit card officers are often all need to plan for and recoup the costs for it. So it's a drag on them. Carriers are having to go out of their way to try and protect deliveries and are often refire are often responsible for the first $200 delivery. So they're impacted. Everybody's getting their insurance company to review these fees wherever possible. And ultimately the consumer loses because they lost with their hoping to have delivered which may be more than just a shirt or something he ordered might be something that old sentimental value or the medication that's important for life. So you know they're really impacted and not only that as a package that increases. And companies are responsible for picking up the tab right there in terms of increasing the cost of either their product is that good is being shipped for the shipping costs itself. Everybody gets hurt by this. Everybody's incentive to solve the problem. Everybody is going to vested interest. 
SOC: Now we would like to refer to the next very crucial and we would even say essential aspect for spinoff companies' as the strategy of R&D, production, distribution, and marketing processes. Do you have your own unique strategy? Which of these processes do you consider your spinoff is strong at?   
Mr. Ruffkess: I mentioned before, right now, we're really focused on the residential BoxLock path for market or home deliveries with some applications for small businesses. That's where the majority of our current research and development is focused. We don't have the great opportunities it's going to open up the door to different form factors and different needs. We want to make sure that we've got a very very clear understanding that the use cases that we're solving is the high-value great things along those lines. You know there's also that this is really focused around starting with the home and small business first and then moving it for bespoke solutions for the brain in the enterprise market that we know will have their own markets. 
SOC: As a rule, the majority of spinoffs outgrow into exits. How do you determine the market for your product/technology and estimate its volume and dynamics? What is your potential share on the market? How do you think what market cap your company plans to reach the peak of its development and why? How long might this process take?
Mr. Ruffkess: The market really is, where deliveries are climbing right now. Finding the U.S. addressable market as I said before 75 million households and globally that number is much larger. There are another few other solutions that the markets, so we have the market share that is pretty high, considering that no one else has really figured this out. You know we know there applications for protecting supply all the construction sites, for example, there are other business applications that allow companies to do boring unintended deliveries in off-peak hours. To get a preview of a road and peak in traffic times this will save here money because the routes will be faster. But there are many ways to protect liberty when someone's there to receive them. And so we think that the big opportunity carriers think that's a big opportunity for them to be safe. And you know we really feel strongly about the opportunities that we can bring to the table with just this market especially as it relates to high volume freight. And you know they're in line with tender ship each year. And so figuring out the right product and solution for that market creates a pretty big opportunity. 
SOC: For spinoff companies, their intellectual property is a key to success. The investors pay particular attention to it. What key intellectual property does your company have (patents, patents pending, copyrights, trade secrets, trademarks, domain names)?
Mr. Ruffkess: Protection is the key that is really important. And so that provides for a lot of flexibility. We are also provisional patents pending to many of our unique integrations that home delivery companies with just or software service providers that we believe gives us, you know a really great leg up on some really elegant solution in the protecting deliveries across the board. 
SOC: For both of us, as well as for thousands of successful spinoffers, it's not a secret that a new technological breakthrough may become obsolete very fast. Respectively, patent validity period becomes shorter. It is interesting to know the perspectives and protection plan of your technological advancement and leadership in a medium- and long-term prospects.
Mr. Ruffkess:  Everybody knows the patent process can often take longer. We think the execution is key. We need to execute. We need to execute really well and execute in the areas that we're focused on. I think our success will be determined by our ability to deliver the best hardware faster software solutions on the market to protect the liberties of all folks. And so that's really where we're focus, is making sure that we are executing the truly deliverable committed. 
SOC: The investors will want to get a clear picture of how many rounds of investments have you completed? Are you seeking for the investments at the moment? What is the volume and time limits? What milestones will the financing get you to? What did you plan to use the invested funds for?
Mr. Ruffkess: We're currently finalizing first financing around which is focused on piracies specifically for parcelled major carriers where we're starting to have conversations now about our next financing round which will be focused on bringing continued execution but also bringing BoxLock to market for small businesses BoxLock Enterprise Market for just six officers writers and the delivery companies and in our BoxLock for its solutions. 
SOC: Could you please describe your ideal investor? What aspects are important for you, for instance, is it experience, country, the amount of own private capital or maybe some personal qualities? Will existing investors participate in the round?
Mr. Ruffkess: We're looking for strategic investors who are either players in the automeshing stater or have experience relationships in those areas that put the help for us, who is really very informed and connected position. 
SOC: And the last question, could you specify the most convenient way you would like to receive inquiries from potential investors? Should it be by e-mail or personal phone call?
Mr. Ruffkess: I think e-mail, according to a conversation is always best and it is kind of jump off there.