Brain Corp is a software technology company specializing in the development of autonomous A.I. systems for self-driving vehicles (SDVs). The company was co-founded in 2009 by a world-renowned computational neuroscientist, Dr. Eugene Izhikevich, and serial tech entrepreneur, Dr. Allen Gruber. Brain Corp's initial work involved advanced R&D for Qualcomm Inc. and DARPA. The company is now focused on developing advanced ML and computer vision systems for the next generation of self-driving robots. Brain Corp is funded by the Softbank Vision Fund and Qualcomm Ventures, the investment arm of mobile technology leader, Qualcomm Inc.
BrainOS is Brain Corp's autonomous navigation platform. It is a  proprietary operating system that integrates with off-the-shelf hardware and cloud technology to provide a cost-effective 'brain' for robots. Machines powered by BrainOS are capable of autonomously navigating complex and dynamic environments, ensuring the highest level of safety and cleaning performance.
BrainOS Core Functionality:
Multi-layer redundancy for optimized safety
Single-shot mapping and routing
Adaptive learning by demonstration
Surface anomaly detection and object avoidance
Cloud-based performance data capture and reporting, diagnostics, and updates
Commercial floor scrubbers powered by BrainOS:
ICE RS26: A global company that develops specialized equipment for the industrial and commercial cleaning industry, Intelligent Cleaning Equipment (ICE) prides itself on bringing best-in-class technology to its customers across the United States, Europe, and Asia. The collaboration between Brain Corp and ICE allows for a pooling of breakthrough technologies including automated driverless technology.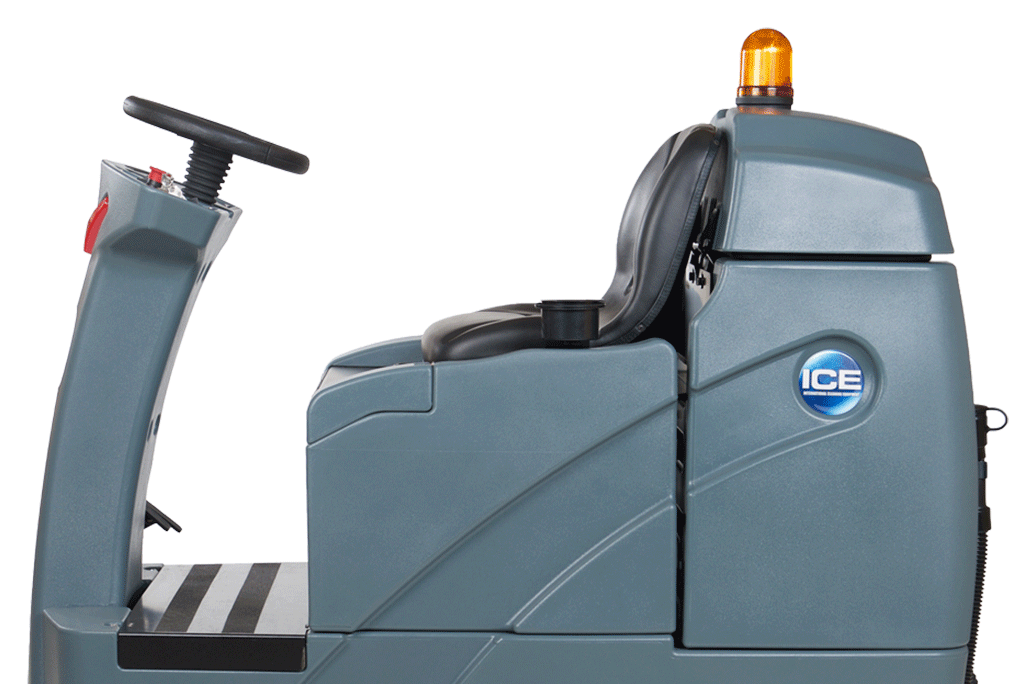 MINUTEMAN ROBOSCRUB 20: Minuteman International offers commercial and industrial maintenance products for the cleaning industry. Their range of products includes walk-behind and ride-on auto scrubbers, floor machines, and battery and propane burnishers. A company that prides itself on understanding the wants and needs of the industry and providing innovative solutions, Minuteman's partnership with Brain Corp allows the Illinois-based manufacturer to automate its Minuteman RoboScrub 20.
NSS EFORCE: With more than 100 years of cleaning industry experience, NSS Enterprises is known for helping its customers maximize productivity and increase efficiency in the cleaning process. By partnering with Brain Corp, NSS is able to introduce advanced vision-based navigation technology to its customers, which range from cleaning contractors to facility management teams.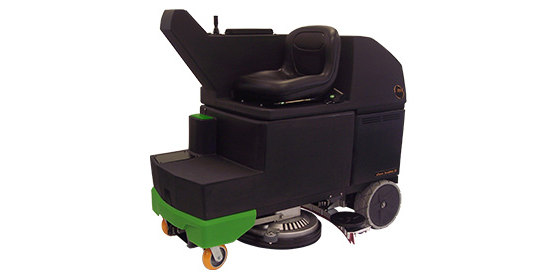 TENNANT T7 AMR RIDER-SCRUBBER: Tennant Company is a world leader in designing, manufacturing, and marketing cleaning products and solutions for maintaining surfaces in industrial, commercial, and outdoor environments. Tennant Company will seamlessly integrate Brain's proprietary AI robotic technology software platform, BrainOS, to deliver a cleaning solution designed to maximize productivity, increase efficiency, and optimize safety.
Brain Corp makes also the robot floor scrubbers, called the Auto-C, for Walmart. The robot scrubbers will free up existing Walmart employees to have more time to perform other tasks. BrainOS is a powerful tool in helping the associates complete repetitive tasks so they can focus on other tasks within the role and spend more time serving customers.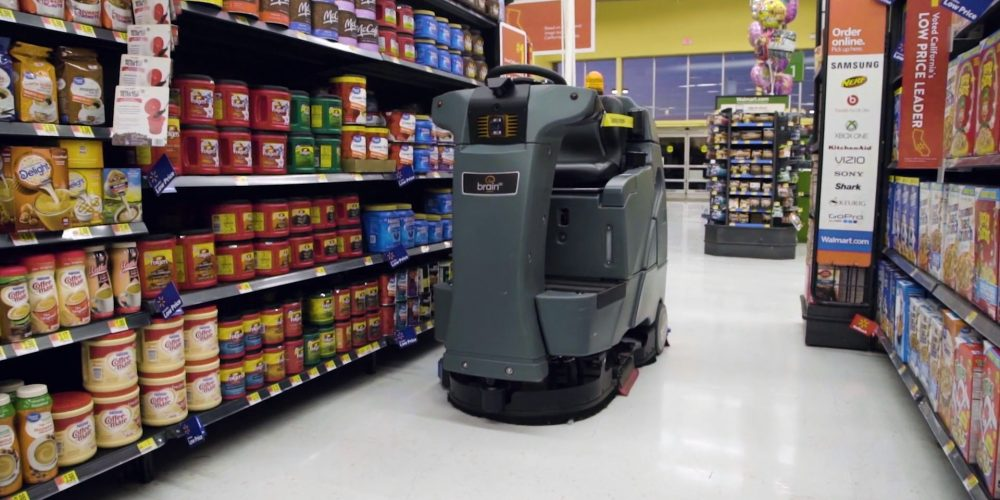 Brain Corp has raised a total of $125M in funding over 3 rounds. Their latest funding was raised on Jul 19, 2017, from a Series C round.