David Rio is an award-winning, premium chai and tea company based in San Francisco, California, offering customers only the finest products domestically and around the world. Established by co-founders David Scott Lowe and Rio Miura in 1996, it first started as a line of speciality tea, coffee, and accessories through an all Japanese catalogue, and transformed into America's premier chai company. David Rio is available in cafés, restaurants, and speciality food stores across the U.S. and in over 50 other countries. Furthermore, the company strives to be the global premium chai brand, exceeding customers' expectations, offering exceptional taste and quality, and delivering meaningful customer service. In addition, as a part of David Rio's corporate philosophy to support animal welfare, the company has maintained partnerships with local, regional, and international organizations such as the International Fund for Animal Welfare, Cat Tales Zoological Park and Peninsula Humane Society & SPCA.
David Rio was founded by Rio Miura and David Scott Lowe in 1996. They first began selling specialty teas, coffees, and accessories through an all-Japanese language catalogue for export to Japan, Rio's native country.  David Rio's first chai, Elephant Vanilla, was intended to be sold in Japan only, but immediate domestic demand from both individuals and wholesalers led David Rio to offer its chai in the US market.
David Rio's success with Elephant Vanilla inspired Scott and Rio to create a new chai with stronger spice notes and developed its second blend, Tiger Spice Chai®, which quickly became the company's signature chai. Since then, David Rio has continued to create innovative flavours under its "Endangered Species Line" of premium chai products, to demonstrate its commitment to animal welfare. Each product is named after endangered, at-risk, or vulnerable animals.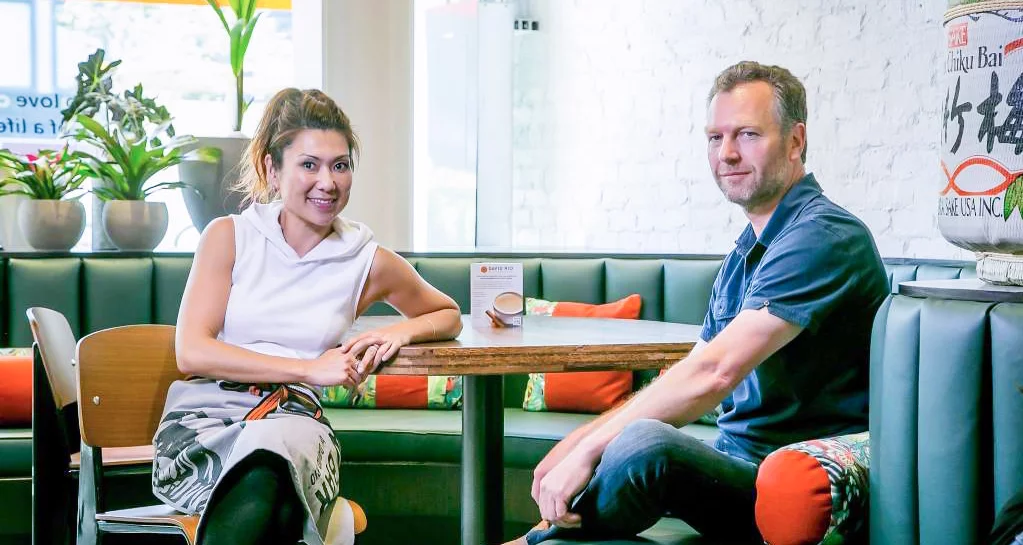 With this deep commitment to animal welfare, David Rio donates annually to the International Fund for Animal Welfare (IFAW)'s elephant and tiger programs. These donations contribute to IFAW's global initiatives, such as protecting endangered tigers and elephants around the world.
David Rio has also supported the San Francisco Bay Area's Peninsula Humane Society & SPCA since 2002, as well as partnered with Cat Tales Zoological Park in Mead, Washington since 1999, where the company adopted a Bengal Tiger, Atlas. Furthermore, Chai Bar by David Rio's passion for animals is also reflected in its logo of a strong, beautiful Bengal tiger.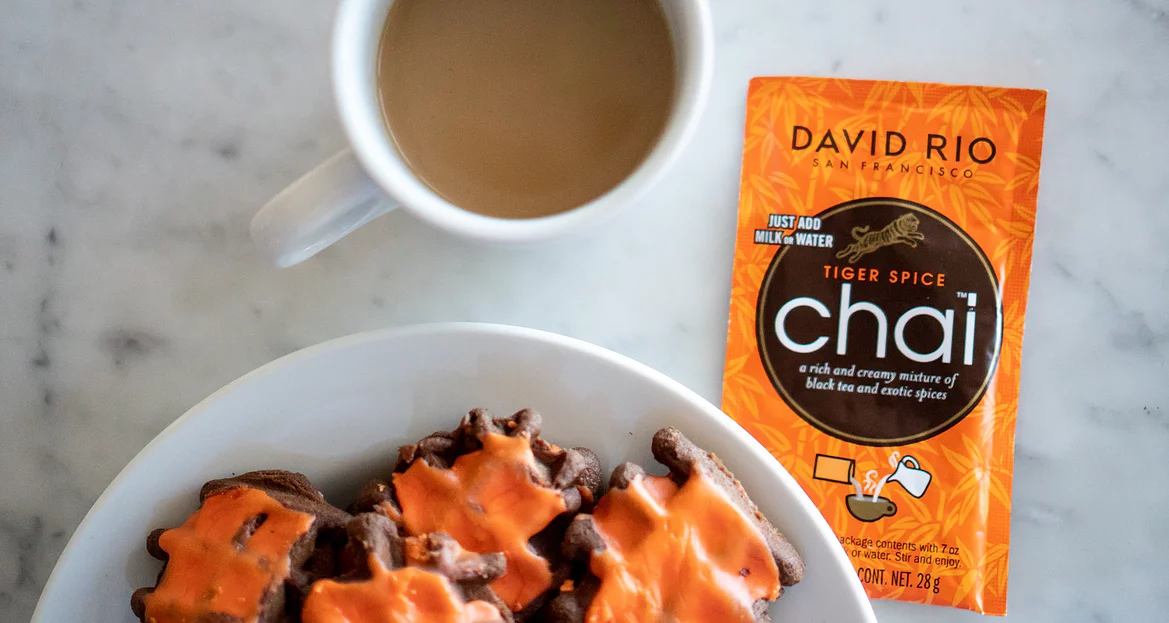 Today, David Rio's premium chai and tea products are available in cafés, restaurants, and speciality retail stores in over 50 countries around the globe. With its strong domestic and global presence, the next step in the Company's vision was to create a retail café. In Spring 2015, David Rio opened the doors to Chai Bar by David Rio, a chai-centric café in San Francisco's Mid-Market, so that locals and consumers from around the world could enjoy signature David Rio Chai products, as well as have the opportunity and excitement to share in David Rio's newest offerings and products under development.