Exclusive interview for SPINOFF.COM with Mr. Yuki Hanyu, Integriculture Inc. CEO, about developing clean meat, clean foie gras and other cellular agriculture based on unique and low-cost large-scale cell culture technology
Integriculture Inc. is a cellular agriculture company aiming to reform modern food system through the clean meat. The company is dedicated to positively impacting human health and the health of our world. Since meat production is unsustainable and it in 10 times is more resource intensive than soy, for instance, 70% of arable land is used for feedstock and 18% of greenhouse emissions. Cultured meat can solve these problems and it can sustainably feed the world population. As result, cultured meat produces 96% less emissions, uses 92% less water, and takes 99% less land.
SOC: Dear Mr. Yuki Hanyu, we are so grateful for your generosity this day in spending time speaking with us and sharing your insights about the clean meat. 
Mr. Hanyu: Thank you for inviting me to this opportunity at Spinoff.com. Our project, basically, works on agricultural-scale cell culture to produce meat without killing animals. It has a huge potential as breakthrough technology going all the way to 22nd-century regenerative medicine and space farming while solving more immediately pressing problems.
SOC: Our investors and we would like to learn more about a vast experience of your academic endeavours and your professional background. 
Mr. Hanyu: My background is chemistry, with more focus on surface, organic and biological chemistry. I got my PhD in Oxford in 2010. During my PhD I worked in the field of "nanofabrication", the study of manipulating atoms and molecules. The field spans surface science, organic chemistry, and biochemistry. After working as a post-doctoral research staff at Tohoku University for 2010-2012, I worked as a research scientist for Systems Engineering Laboratory, Toshiba Research, and Development Center for October 2012 - December 2014. I have worked in public infrastructures team to develop battery-based electric energy storage systems. On January 2015, I founded a business which in November became Integriculture Inc, a registered company.
SOC: Considering your tremendous experience, we would like to know whether you had other projects? Could you please share the story of their creation and success.
Mr. Hanyu: As mentioned, I used to work on the battery material project in my postdoc project. Like any other material science research, the number of experimentations made the difference and succeeded in developing a highly anticipated metal-free cathode solid-state battery. The project culminated in a coverage by a nationwide newspaper Nikkei.
SOC: It is so interesting to know more about the process of your technology creation. Please tell on which stage of commercialization your technology currently is? Was your project funded by any state financing or grants? Has it already received any honors or awards?
Mr. Hanyu: Our core technology, "cell network co-culture" that we call ' Culnet System', was independently and solely developed by us. We are in early phase, but already catching significant attention and traction. Recently, we started a joint research and development project with Tokyo Women's Medical University, got the first government funding and then a joint development contract with a food-pharmaceutical company. We are also talking with cosmetics company over our uncontaminated ingredients made by cell culture, which also happens to be 'cruelty-free'.
SOC: In the formation of every scientific spinoff, one of the most important keys to success is the team. For many potential investors, the management team is the most important element in deciding whether to invest in it or not. Could you please share some information about the team members who supported you and the project? What are the key additions to the team needed in the short term?
Mr. Hanyu: I am CEO of the company. Keita Fukumoto is CTO. He holds extensive knowledge in molecular biology and cell physiology. He leads large-scale tissue engineering system development at Integriculture Inc. Ikko Kawashima is Senior Advisor. He co-developed an innovative industrially scalable cell culture system and medium based on his expert knowledge of the endocrine system and agricultural science. Ryutaro Mori is Business Director. He is in charge of marketing and business development. Keita Tanaka is Chief Culture Officer. Keita specializes in muscle tissue engineering and graphical science communication and education. His cultured meat demonstration attracted national media attention. Thus, founders are mostly scientists, we have a team member whose background is in marketing and business development, and we have an advisor from Leave-a-Nest Co., Ltd. as well. We are also supported by a seed incubator program called "Tech Planter" hosted by Leave-a-Nest Co., Ltd. We will soon be needing more specialists in marketing and business development.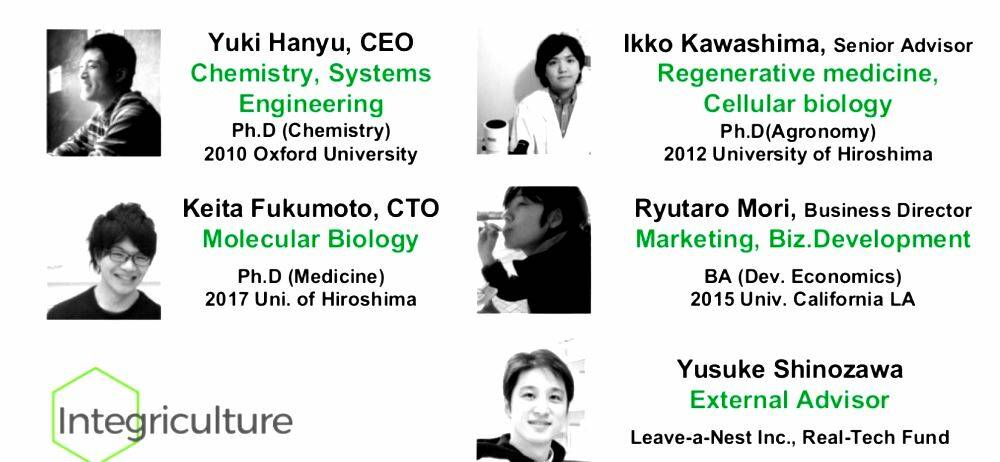 SOC: It is not a secret that the development of a new technology and its subsequent commercialization presupposes some problem and addresses unmet needs. Respectively, what problem did you intend to solve by creating your technology? What results did you plan to achieve?
Mr. Hanyu: Food security problem is our target. In Japan, we learn about import dependence from primary school and people are very aware of the situation. Food security is also one of the top priorities in China too.  We plan to produce real meat with much less resources thereby improving this resource-stricken situation.  If our technology also enables space farming in future, that will also be a very good news.
SOC: The problem which you targeted to solve was actual before.  Probably someone has already tried to solve it. Is it right? Understanding the unique selling points from the investor's side could make the technology № 1 for them. What are the unique selling points of your technology and fundamental difference from other technologies that tried to solve this problem before you?
Mr. Hanyu: Soy meat and plant-based alternatives have been around for a while. We are also seeing improved plant-based alternative such as Impossible Foods and Beyond Meat. However, the problem is, plant-based alternatives remain niche, mostly because culinary versatility remains limited and not quite fulfilling the experience and culinary culture that consumers expect, especially in countries that have rich culinary heritage. Clean meat being real meat, seamlessly replaces the current slaughter meat with all culinary experience and cultures intact.
SOC:  In order to understand the peculiarities of this particular spinoff our investors always ask what is the investment structure of the company? Do you still own the controlling stake in your spinoff? 
Mr. Hanyu: Currently, 90 percent of the shares owned by the founders and 10 percent by our seed incubator.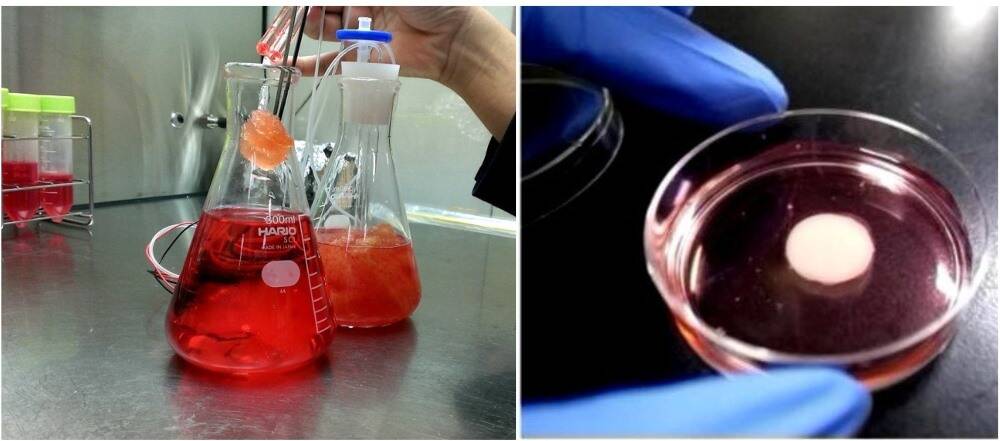 SOC:  We wonder what is the actual addressable market currently for your invention and what are the current competitors there? Could you please share with us the results of the market studies, if there are any? What might be the barriers to entry?
Mr. Hanyu: The global protein market is set to reach $2T in near future. The beef market alone is already $700B. At the same time, conventional meat and caught fish will not meet the future demand. There will be a significant portion (20~30%) in the market going to alternative proteins in the near future, and this market will be populated by various products such as plant proteins, insects, algae, and clean meat. Further down the road, there is a potential that clean meat replaces conventional meat. At the moment, the entry barrier to clean meat is the highly demanding technology.
SOC:  We always need to paint a clear picture to the potential investors of the market opportunity of the spinoff that is meaningfully large and growing. Why in your opinion your company might have a high growth potential? Could you tell us all current industries and fields of your technology/product application and where do you think it could be successfully applied in the future?
Mr. Hanyu: While meat is our final target, we can re-purpose our "Culnet System"  to uses other than food. We are planning to launch cosmetics and supplements ingredients by 2020, break even around 2021 and then clean foie-gras test production around the same time. All these activities bring forward breakeven point much earlier than other clean meat companies. There is also a potential for medical and pharmaceutical application for "Culnet System", for which we will probably seek IP licensing or corporate partnership model.
SOC: The potential investors will be curious whether you already have the first clients and signed contracts? What was the feedback from your partner's markers and customers?
Mr. Hanyu: We already have multiple signed contracts on joint R&D. The latest contract with a food and pharmaceutical company is on joint development of novel health food. There is another conversation in a pipeline with an international cosmetics company. Tractions from cosmetics companies tend to show interests in our ability to produce contaminant-free (and "cruelty-free") ingredients.

SOC: We both know that for you and the investor it is crucial to reach positive cash flow as soon as possible. Certainly, the market scaling cannot be achieved without proper distributors network and clients. Please tell us about your criteria of partners selection and which markets are open for spinoff activity.
Mr. Hanyu: We are looking into two fields of collaboration - product development and process development. The multiple cosmetics companies and pharmaceutical-food companies that we currently talk with, are in the former category. The recent partnership agreements with Tokyo Women's Medical University and Japan Science and Technology Agency (government agency) are the latter category. We are also talking with plant engineering firms to get our technology to scale. As we scale, we plan to start from supplements and cosmetics ingredients, then functional food like supplements, high added value food and then to specialty meats like foie gras and general meat.
SOC: It is very important to understand your particular vision about unique features of your company. Why do you consider the major market players might be interested in investing into a promotion of your technology/product on the addressable market?
Mr. Hanyu: The advantages of clean meat have multiple significance ranging from food security to animal welfare and they are the strongest messages already conveyed by other players too. What is unique to us is we can convey similar messages on more immediate products such as cosmetics and supplements.  For cosmetics, cell culture being "cruelty-free" is important. Also, the ingredients produced by cell culture is free of viral or bacterial contamination and that is where cosmetics and food companies have immediate interests. With such short-term applications of our technology around the corner, we plan to reach breakeven much sooner than other clean meat companies which do just food.
SOC: Now we would like to refer to the next very crucial and we would even say essential aspect for spinoff companies' as the strategy of R&D, production, distribution and marketing processes. Do you have your own unique strategy? Which of these processes do you consider your spinoff is strong at? 
Mr. Hanyu: Our partnership with the medical university has a built-in feature that they are interested in medical applications with human cells and we are interested in cellular agriculture with animal cells. This way, we can avoid IP conflict while making the maximum out of this partnership on developing our cell culture and tissue engineering core IP.
As we make partnerships with multiple cosmetics, pharmaceutical, and food companies on product development, our strategy is to clearly define the target product and application to avoid conflicts between partners.
SOC: As a rule, the majority of spinoffs outgrow into exits. How do you determine the market for your product/technology and estimate its volume and dynamics? What is your potential share on the market? How do you think what market cap your company plans to reach at the peak of its development and why? How long might this process take?
Mr. Hanyu: The unit price for cultured cells is the key KPI. We plan to start test production of cosmetics and supplements ingredients by the end of 2019, foie gras on 2021 and general meat around 2024. What we mean by 'meat' here is not burgers, but steak. For the production volume, pilot plant in 2019 and first commercial plant going online in 2020. We plan to go public on Jan.2024 at $1B. And further into the future, scaling clean meat production by building large-scale factories is time-consuming and better ways to scale will be needed.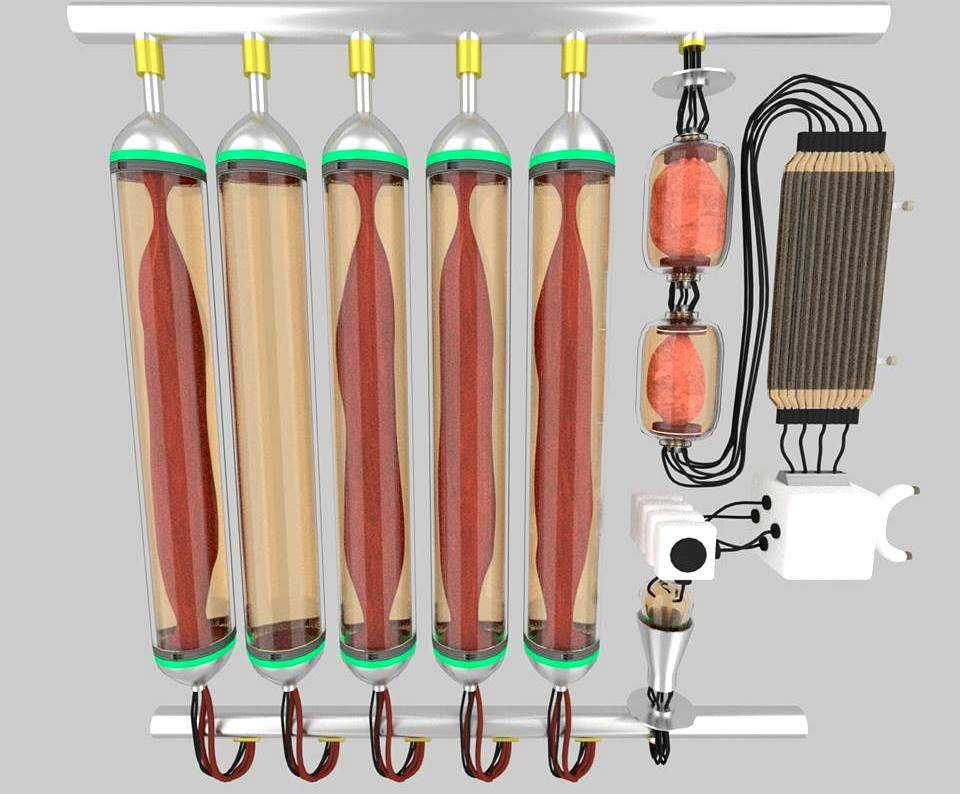 SOC: For spinoff companies their intellectual property is a key to success. The investors pay particular attention to it. What key intellectual property does your company have (patents, patents pending, copyrights, trade secrets, trademarks, domain names)?
Mr. Hanyu: We solely own our core IP on 'Culnet System'. We are currently filing more IP's on its key components including cells. In addition, patents alone is insufficient to reproduce our outputs. It also takes detailed know-hows on incubation times, mixing ratio and hundreds and thousands of other parameters. Since we do the R&D, we keep those know-hows. 
SOC: For both of us, as well as for thousands successful spinoffers, it's not a secret that a new technological breakthrough may become obsolete very fast. Respectively, patent validity period becomes shorter. It is interesting to know the perspectives and protection plan of your technological advancement and leadership in a medium- and long-term prospectives
Mr. Hanyu: Firstly, Getting to scale as soon as possible is one of the keys. Secondly, food market has a characteristic that high level of personalization and market segmentation occur. Our "Culnet System" has a versatility to accommodate such variations, and we plan to provide cultured food platform, thereby avoiding direct market conflicts with other clean meat products.
SOC: The investors will want to get a clear picture of how many rounds of investments have you completed? Are you seeking for the investments at the moment? What is the volume and time limits? What milestones will the financing get you to? What did you plan to use the invested funds for?
Mr. Hanyu: We have completed the angel round and currently on a seed round fundraising. We are aiming for 3 million dollars and we are aiming for the end of March closure. The fund will mostly be used for R&D and building of the pilot plant which makes it ready for the cosmetics and supplements ingredients first commercial plant. We are anticipating Series A around January 2020.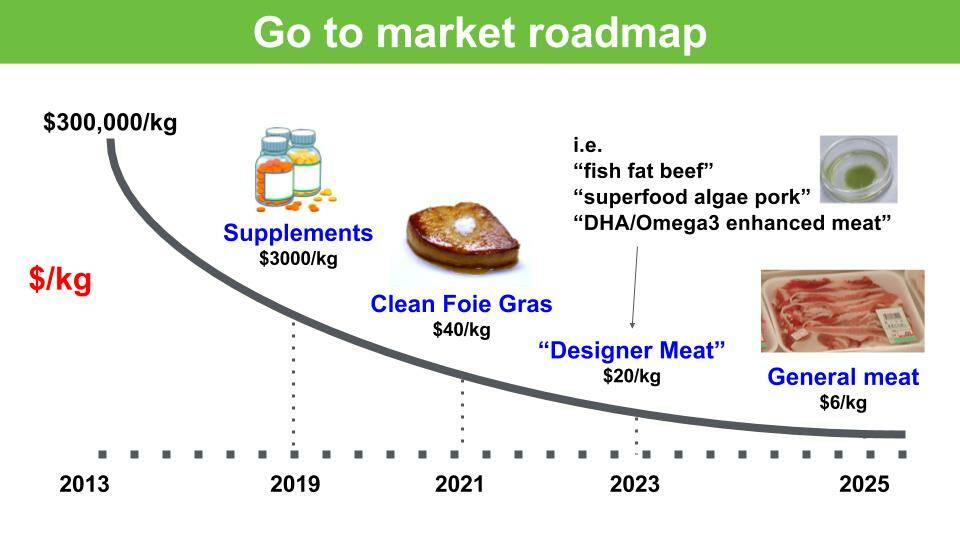 SOC: Could you please describe your ideal investor? What aspects are important for you, for instance, is it experience, country, the amount of own private capital or maybe some personal qualities? Will existing investors participate in the round?
Mr. Hanyu: An ideal investor for us will bring in joint projects, which is either product development or R&D/process development. In that sense, corporate partners are good. Also, long-term mission and social impact driven investors are very much welcome onboard.
SOC: And the last question, could you specify the most convenient way you would like to receive inquiries from potential investors? Should it be by e-mail or personal phone call?
Mr. Hanyu: Investors can reach out to us via e-mail at info@integriculture.jp.
We would like to express gratitude for the time you have dedicated to this interview. SPINOFF.COM will be pleased to support your project and to share the interview about clean meat with all potential partners and investors