CliniWorks is dedicated to the transformation of big data into actionable, evidence-based decisions. The company is dedicated to the simple, fast, and effective use of real-world evidence to accelerate clinical research and improve healthcare performance, quality of care, patient safety, compliance, and adherence to meaningful use. CliniWorks' proprietary technology aggregates multiple clinical data sources into a single, HIPAA-compliant searchable repository to enable rapid data query, analysis, and reporting. Through the award-winning Accel platform, CliniWorks provides actionable reports to identify gaps in clinical care across disease areas and provides a flexible user interface to enable cohort identification for clinical trials.
By uncovering more data and richer context from patient medical records, CliniWorks Accel® Platform with AccelInsight™ and AccelCare™ analytics applications, helps healthcare institutions in getting a complete view of clinical practices and outcomes to better meet quality and compliance goals, and support Population Health Management initiatives.

The Accel™ platform helps healthcare institutions:

•    Measure quality and performance
•    Monitor safety/adverse events
•    Manage medical data for enterprise business intelligence and decision making
•    Support Population Health Management initiatives 
•    Support Quality Improvement Interventions
•    Comply with HIPAA regulations and IRB requirements
•    Integrate information across the institution

With CliniWorks, healthcare institutions benefit from:

•    17 years of experience with large healthcare institutions' clinical data on a worldwide basis
•    Deep understanding and support of any clinical workflow in large enterprises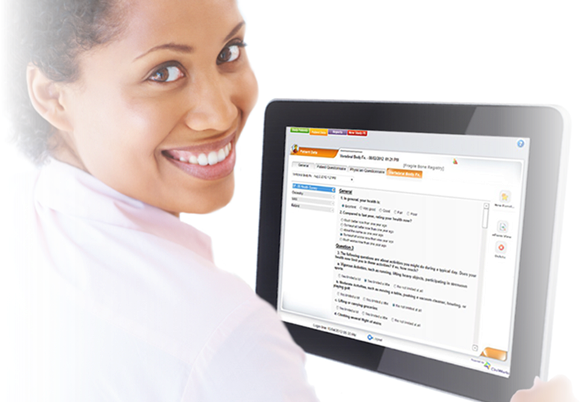 CliniWorks revolutionizes the way healthcare institutions approach clinical research. The AccelFind® solution unlocks full clinical information from patient records without compromising the rights of patients and the needs of physicians.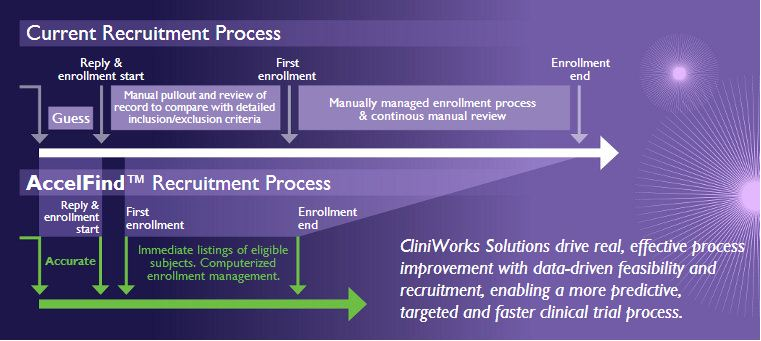 Through the comprehensive analysis of real-world clinical evidence, CliniWorks' technology solutions aggregate data and trend information enabling you to rapidly evaluate the options for extending the life cycle of your compound. CliniWorks is working across the product lifecycle from clinical trial recruitment through post-approval outcomes analyses and pharmacovigilance. With CliniWorks' ability to capture aggregated data and trend information, the researcher can evaluate health economics outcomes, establish observational registries, enhance their safety and drug surveillance or drive label expansion. CliniWorks is using real-world patient data to analyze adverse drug reactions, drug safety, and performance, and to detect digital biomarkers.