The tool that determines the genetic risk of developing cancer (lat. Carcinoma) and heart disease was developed by Color Genomics, Inc. The company's innovative health service can identify serious hereditary conditions such as cancer and high cholesterol, as well as giving patients a better idea of their chances of falling ill in the future. Prevention and early detection would create huge savings for healthcare services around the world, as well as the clear benefits to people's lives. The company provides high-quality, physician-ordered, genetic testing at a low cost. Their goal is to expand physician-supported access to genetic testing to help every person, everywhere understand their risk for hereditary disorders.
Unlike recreational genetic tests, the company focuses on thorough sequencing of genes to give meaningful insights. They provide an affordable clinical-grade test that historically has cost thousands of dollars. The tests currently analyze 30 different genes associated with eight common types of hereditary cancer as well as cardiovascular risk. Patients order the testing kits online, provide a blood or saliva sample, and within a couple of weeks, the results are emailed back to both them and their doctors. After this, they can discuss the results with Color's genetic counselors and move on to the next steps. With all the initial consultations done online, this is a low overhead process saving doctors valuable time.
The technology is one that is being used in clinical labs around the world including the UK's NHS. When a gene mutation is found it is sequenced for a second time to ensure accuracy. Color constantly updates its model when new genes are discovered, and when there is a medical consensus to confirm these can lead to serious health problems. Recently it launched Color Prime for people to keep up to date with these latest discoveries.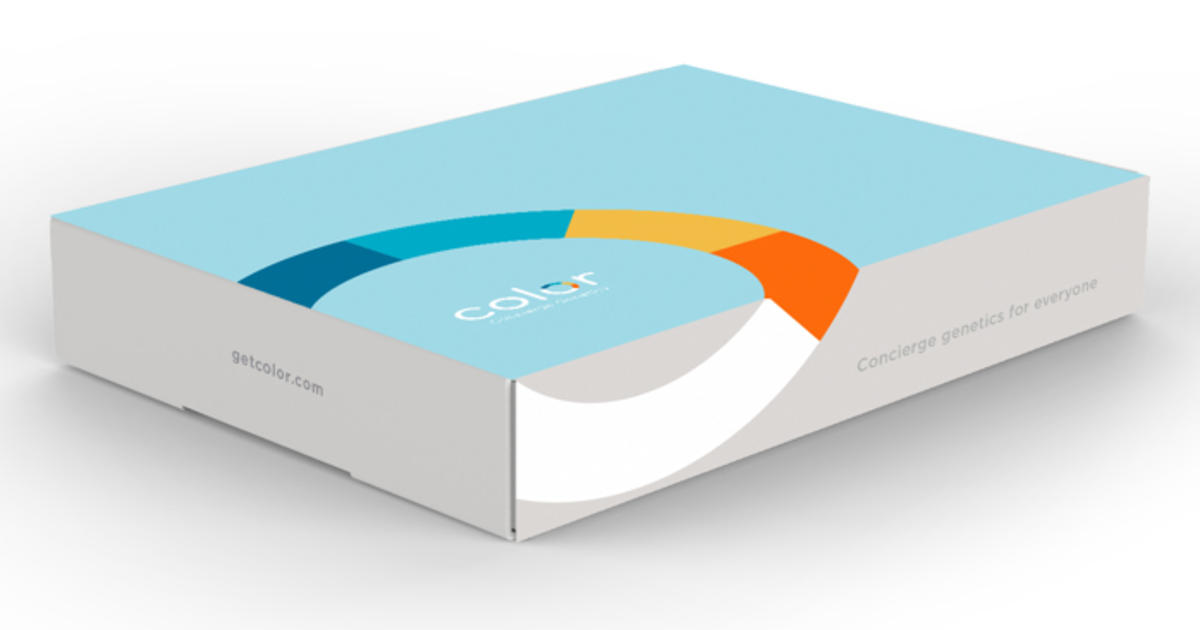 The benefits of genetic testing to patients can roughly be divided into three categories: prevention, early detection, and treatment. On the prevention side there are lifestyle choices; being overweight and excessive alcohol consumption is traditionally associated with a higher cancer risk, which is exacerbated in people who are mutation carriers. Medication can also have an impact, for instance, studies have shown that a daily dose of aspirin can substantially reduce the likelihood of developing colon cancer. In terms of early detection, 'it's all about screening'. For example, for men in their 50s, only 30% will get screened, however, if they're aware they are Lynch syndrome carriers for example, which increases the risk of stomach cancer, this figure rises to 90%. The third part is treatment. Scientists made study at Fred Hutchinson University in Washington, where they were testing all metastatic prostate cancer patients in the entire state, because if a person has prostate cancer and he has a BRCA2 mutation the type of therapy he should be getting is different, and that has a big impact on outcomes. Color Genomics launched its BRCA1 and BRCA2 tests for $100 in October 2017 they've proven to be very popular. Over time the company is planning to expand testing to other forms of cancer as well as other health areas.
Color Genomics gained $80 million more, bringing its funding total to $150 million.