Comply specializes in bridging Information Technology (IT) with regulatory requirements in the Life Science domain. Their wide expertise covers areas such as Quality Systems, Data Integrity, Validation of Computerized Systems, Quality of Digital Health systems, Cloud systems and more. Combining the professional services with best practice implementations enable operational excellence and help become a true knowledge-based organization. Comply delivers the highest quality standards by deploying an innovating, proactive approach to regulatory compliance across the full lifecycle of development, manufacturing and quality management processes.
Skyline is a novel platform enabling organizations to manage and analyze the Pharmaceutical, Chemical and Biotechnology process information and streamline Product Development processes from conception to clinical and manufacturing. Create sampling plans, labels and sample tracking for analysis in the QC labs. Skyline detects deviations and automatically perform statistical process control (SPC) and Trends analysis.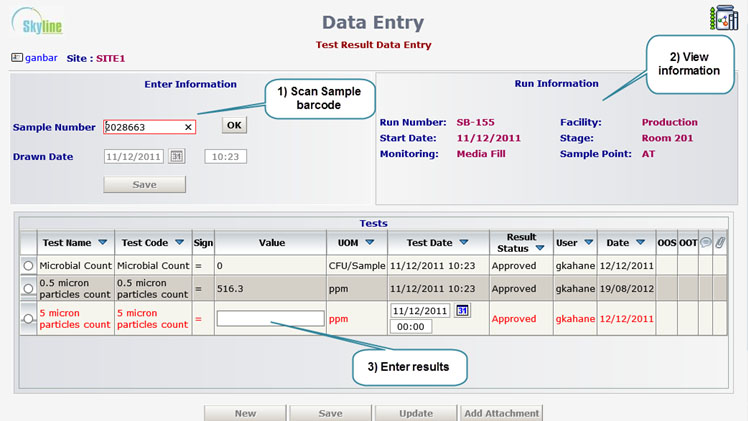 Easily build stability and environmental monitoring plans. Skyline will print labels, barcodes and plan schedules. Notifications will be automatically issued. Data captured into Skyline is automatically integrated with the process structure, resulting in a contextualized business view of the information which is key for analysis and reporting. Data acquisition is simple - enter data directly into Skyline, use bar-codes or connect to various instruments and control systems. Various screens are available for easy data entry. 

A robust reporting and analysis module provides numerous tools for advanced analysis, investigations, and reports on medical information. Statistical Process Control (SPC) and Trends Analysis are done on data entry, scanning the data population to detect abnormalities.  Responsibility groups are used to create cross-functional teams, securely working together on shared projects. 
Skyline is 21 CFR Part 11 compliant and supports electronic signatures.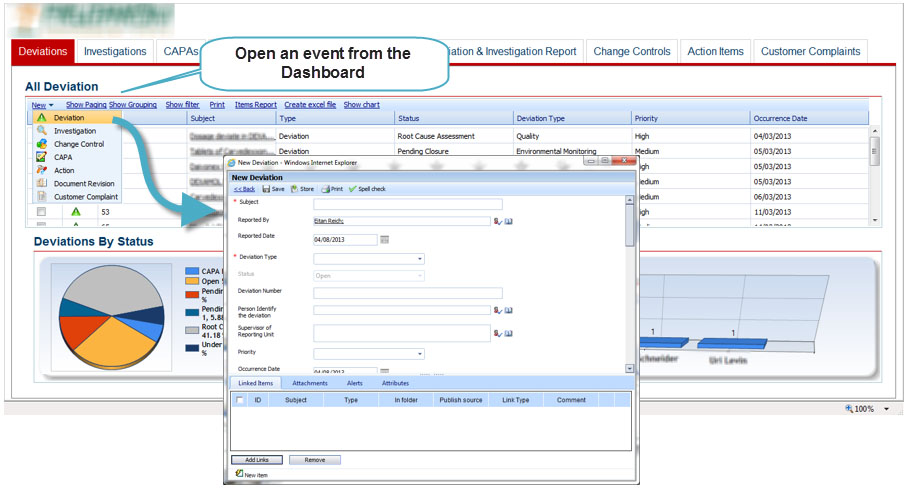 Generica QMS for Life Sciences is a novel, integrated and fully customizable Quality Management System that allows managing highly complex quality processes easily and securely. Generica can also be integrated with MS Office applications which allow users to collect and edit information using Word and Excel and later upload the information into Generica. This is most useful when performing offline tasks such as when performing audits, working on CAPA plans, editing documents.
Generica QMS allows for a quick and easy tailoring of its out-of-the-box Best Practices processes which results in both short and long-term savings. You can support existing processes or install a completely new system - Generica QMS allows you to use your legacy system, while smoothly transitioning to Generica QMS. Implementations are conducted by highly experienced and professional teams, including analysis of the organization, processes, and needs, recommend improvements and implement accordingly.