A dental chair can combine the sum of all fears…pain, needles, doctors, confined-spaces and loud noises. For patients, this can be attributed to one very specific item - the century-old dental drill. Like the patient, dental professionals would prefer alternatives to this aged technology, but for very different reasons. The dental drill is inconsistent with the growing trend of biomimetic dentistry, better known as minimally invasive dentistry, where the focus is placed on preserving more of the healthy tooth structure while mitigating the decay. However, Dentavations, a Brigham Young University (BYU) spinoff, created a WaterJet that combines the desires of the patient with the needs of the Dentist.
The WaterJet is a patented, revolutionary new dental tool that uses a fluid stream for cavity preparations rather than a drill bit. Unlike air abrasion and hard tissue lasers, this novel technology is not only whisper quiet but substantially faster and more versatile. It truly is unlike any technology on the market.
While BYU spinoff Dentavations brings technology advances to the profession, WaterJet system is designed to be familiar to the dentist. Developers have the look and feel of a current handpiece but replace the dental drilling bur with a liquid stream of the patent-pending consumable cutting mixture. This process specifically targets the removal of decay leaving more healthy tooth, a key to minimally invasive dentistry.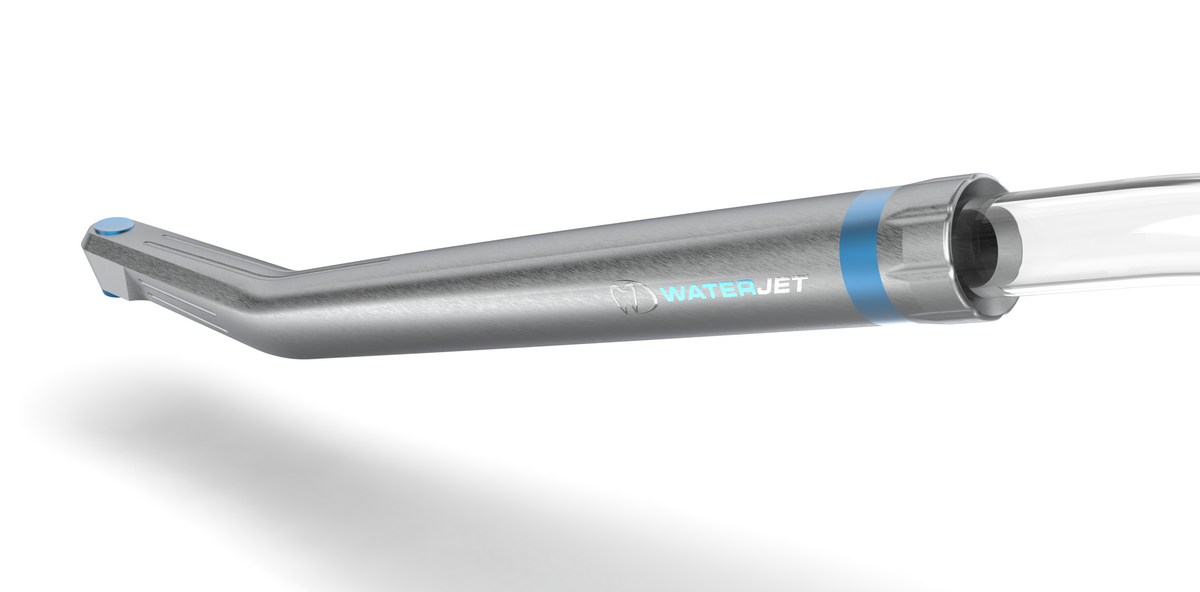 Using a liquid stream for cutting not only eliminates noise, heat and vibration, which are the main causes of pain, but gone are microcracks and sharp interior angles that result in ongoing decay and future tooth breakdown. The matte finish eliminates another step for the dentist and is the perfect finish for a longer lasting composite or CAD/CAM restoration.
With a preproduction system in-house, functional testing completed by multiple dentists and ongoing usage by Dr Brad Smith, Dean of Midwestern University College of Dentistry, developers are confident that WaterJet exceeds market standards and removes significant technology risk to the investor. Regulatory compliance will begin with next round funding and industry leading consultants have indicated that similar devices used in the medical community will allow them to file 510(k) through Statement of Equivalency. This substantially reduces cost and decreases time to market.