Exclusive interview for SPINOFF.COM with Mr. Mario Quintilio, the founder of Easy Care Srl, about an innovative paying method
Easy Pay Pass is a new patent pending mobile application, which allows the final user to buy products or services from every kind of vending machine working with coins and paying with a credit card, a prepaid credit or a bank account. It is an innovative payment method through a mobile application created to manage and activate services directly from the smartphone. This portable and secure method of payment opens the doors to multiple application opportunities in vending, medical & pharmaceuticals, transport & air transport, food & beverage, gas & oil, and other industries.
---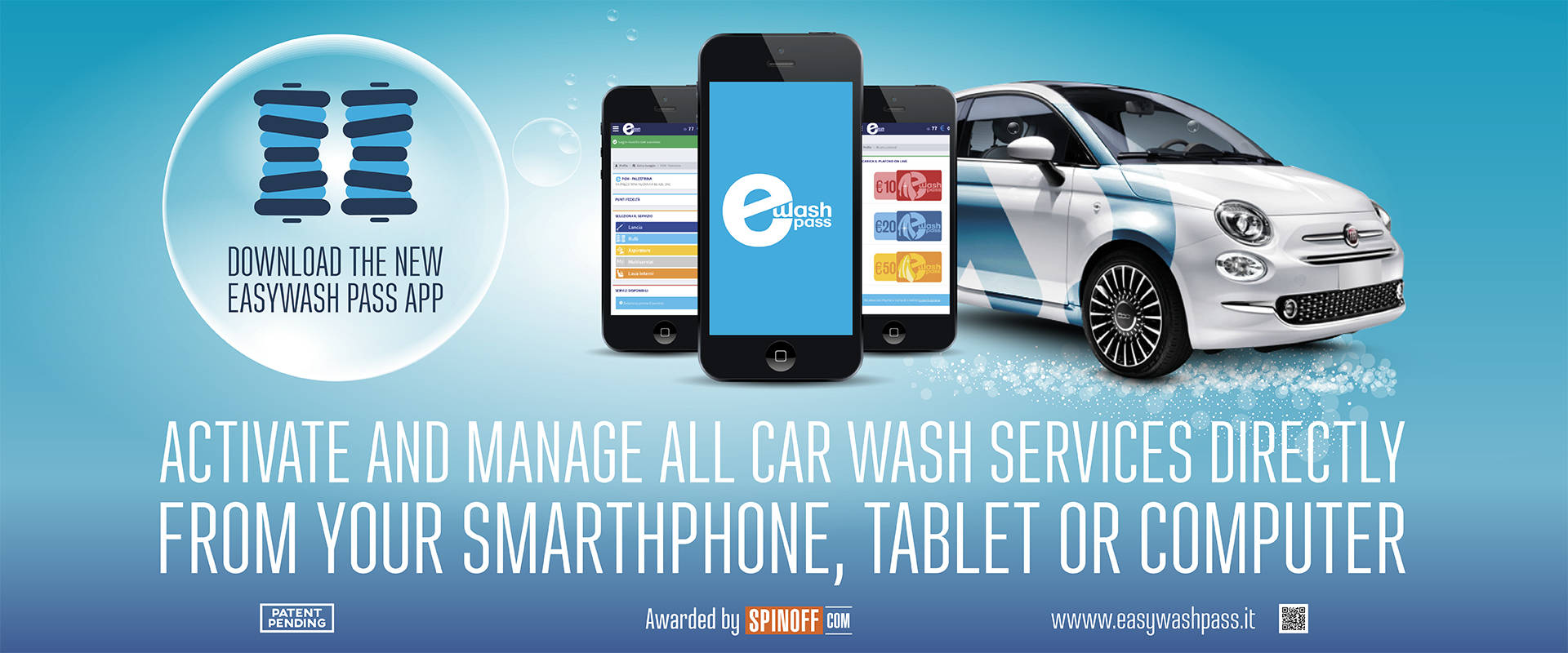 S.O.C.: Dear Mario, we are so grateful for your generosity this day in spending time speaking with us and sharing your insights about your innovative paying method, Easy Pay Pass.
Mario Quintilio: Dear Yulia, it is with great pleasure that I dedicate myself to you and I will take immediate advantage to summarize in a few words our mission: to create a global purse of electronic currency, available universally to everyone so that they can buy anything they want in a world where there are no economic or social obstacles.
S.O.C.: Considering your tremendous experience, we would like to know whether you had other projects? Could you please share the story of their creation and success.
Mario Quintilio: Certainly, we have various new projects and they are all fruit of our mission; therefore we are realising and studying new technologies and new applications in every sector that we consider is digitally interesting.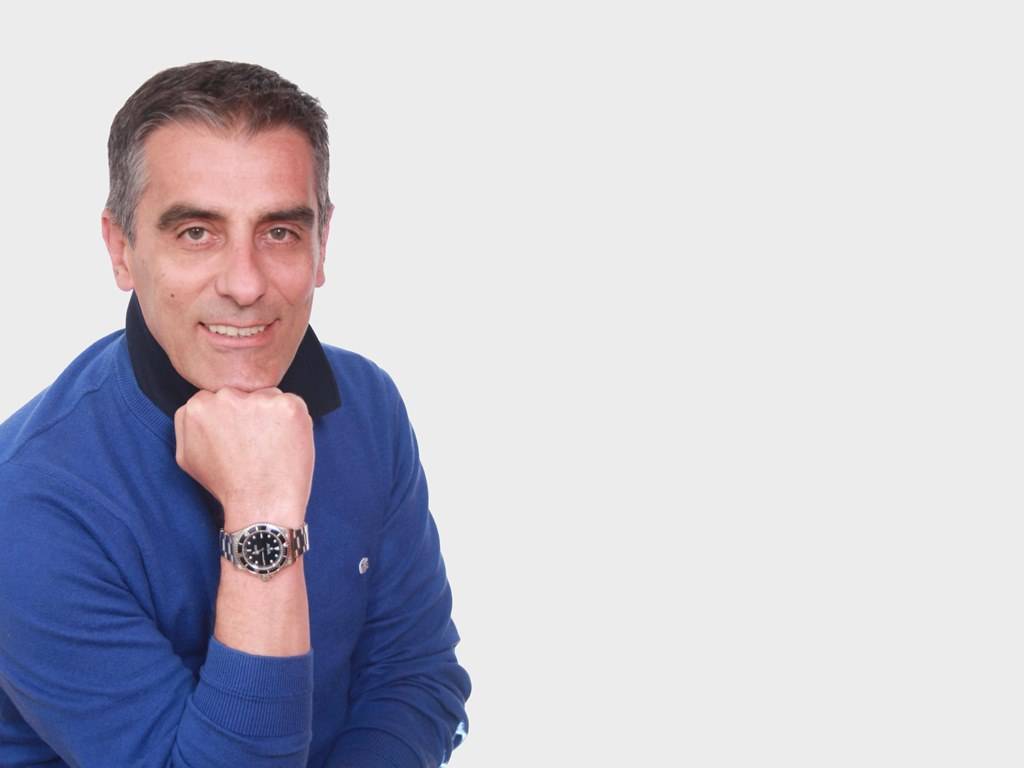 S.O.C.: It is so interesting to know more about the process of your technology/product creation. Please tell on which stage of commercialization your technology/product currently is? Was your project funded by any state financing or grants? Has it already received any honors or awards?
Mario Quintilio: We have different proposals of public financing that we are evaluating. Our technology is already in the second relay, we have changed from cable control to that of wi-fi. And we are working on a third, from a commercial point of view we have just created a national sales web for the Italian market with an innovative offer related to certain sectors and in particular to the car wash world, which is having a considerable success and we have stipulated an exclusive agency agreement for the world market with an important company. In conclusion, we are certain that in the next five years we will make more than 100.000 installations.
S.O.C.: In the formation of every scientific spinoff, one of the most important keys to success is the team. For many potential investors, the management team is the most important element in deciding whether to invest in it or not. Could you please share some information about the team members who supported you and the project? What are the key additions to the team needed in the short term?
Mario Quintilio: Our team is built in a scalable manner, therefore we will add new professional positions where required. Easy Care is founded by a passion for innovation and the integration of a group of friends that for more than ten years have been inventing solutions made to measure for the design needs and utility of products utilized by the final consumers. Our company is specialized in the production of IT projects and engineering and well understands the Design, Technology and Business combination of every product and technological service. Founded in 2008, when a group of friends united their strengths after having collaborated in other businesses for many years participating in services and contributing products for large Italian companies, innovative startups and international projects. Easy Care today is not only a company oriented towards technology, but a network of engineers and developers that work with successful organizations and people, contributing, every day to the realization of the goals that have been set. It is a company that strongly believes in innovation.
S.O.C.: It is not a secret that the development of a new technology and its subsequent commercializaton presupposes some problem and addresses unmet needs. Respectively, what problem did you intend to solve by creating your product? What results did you plan to achieve?
Mario Quintilio: The problem that we want to resolve is very simple - to render accessible to everybody, including those people who do not have any connection to the banking system, an electronic currency, and integrate the payment of goods and services with its distribution. The results that we want to obtain are very well expressed in our Mission CREATING A GLOBAL CURRENCY.
S.O.C.: As far as we understand the problem which you targeted to solve was actual before. Probably someone has already tried to solve it. Is it right? Understanding the USP from the investor's side could make the product #1 for them. What are the USP of your product and fundamental difference from other products that tried to solve this problem before you?
Mario Quintilio: Everybody tries to resolve problems every day. Therefore I am certain that many have thought or are now trying to resolve the problem, so much that every day a new system of payment, more or less wonderful and functional is born. But everybody makes the same mistake. Substituting the previous system, exchange, money, the credit/debit card, with the current electronic currency, leaving unaltered the ritual of the physical interaction between the interlocutors and thereby the necessity of a proximity between them. We have surpassed all this by combining to the payment system the interaction of the same with a machine or person that supplies the product/service thereby eliminating first and foremost the proximity, permitting the consumer to carry out the payment, with the resulting supply of the goods/service, also by a third person who may be found in any other part of the world and follows any problems owed to social diversity e.g. disability and language.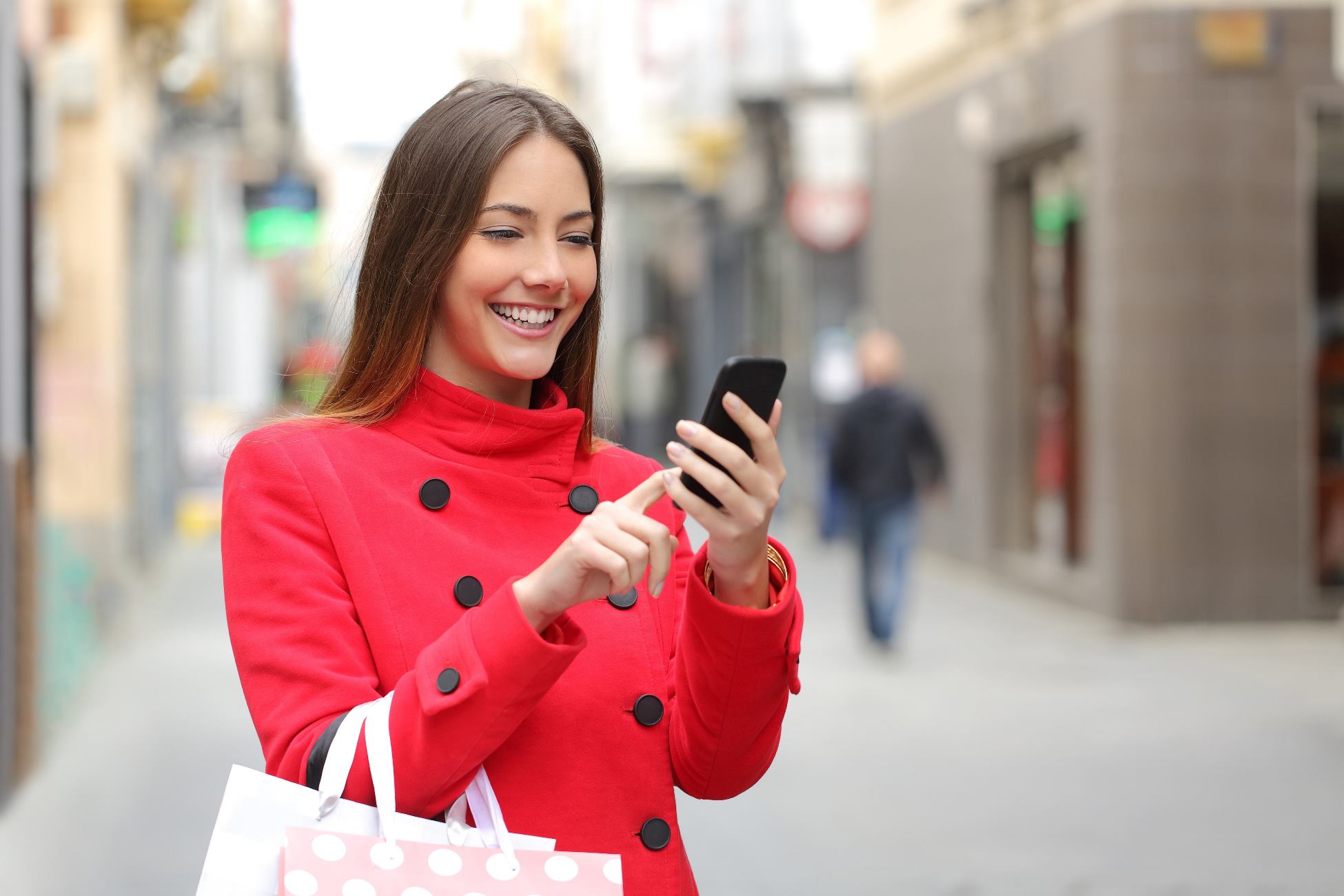 S.O.C.: In order to understand the peculiarities of this particular spinoff our investors always ask what is the investment structure of the company? Do you still own the controlling stake in your spinoff?
Mario Quintilio: I founded Easy Care personally as the sole proprietor. Right from the start I decided to finance the company without the intervention of any banks. I then began an authentic operation of crowdfunding, door to door, seeking to involve professionals of the most crucial sectors that generated finance and know how. Today there are a large number of small associates, some of whom are simple investors, and others, (the most important) investors, but above all professionals in the cornerstone sectors. The control of the company is guaranteed by an equivalence agreement, more than 65%, between a few of us that occupy the strategic positions.
S.O.C.: We wonder what is the actual addressable market currently for your invention and what are the current competitors there? Could you please share with us the results of the market studies, if there are any? What might be the barriers to entry?
Mario Quintilio: At the moment we are concerned with the global market. Today more than ever, and in the interest of the institutions to reduce to a minimum the use of cash by moving to electronic currency. In this market (electronic currency) there are many competitors, some very important, but as I explained previously, we go outside of their strategies. From our market research, the results are very evident that people are ever more oriented to using technology, in particular the smartphone, by the way I am thoroughly convinced that for the future generations, THAT WHICH IS NOT ON A SMARTPHONE SIMPLY DOESN'T EXIST. So, we are sure that any product intended for this market can be a winner, above all if, as in our case, it finds solutions and interacts more than others. The only barriers that exist today between a winning product and the market, are of a financial nature, because to industrialize and commercialize a new product important investments are necessary.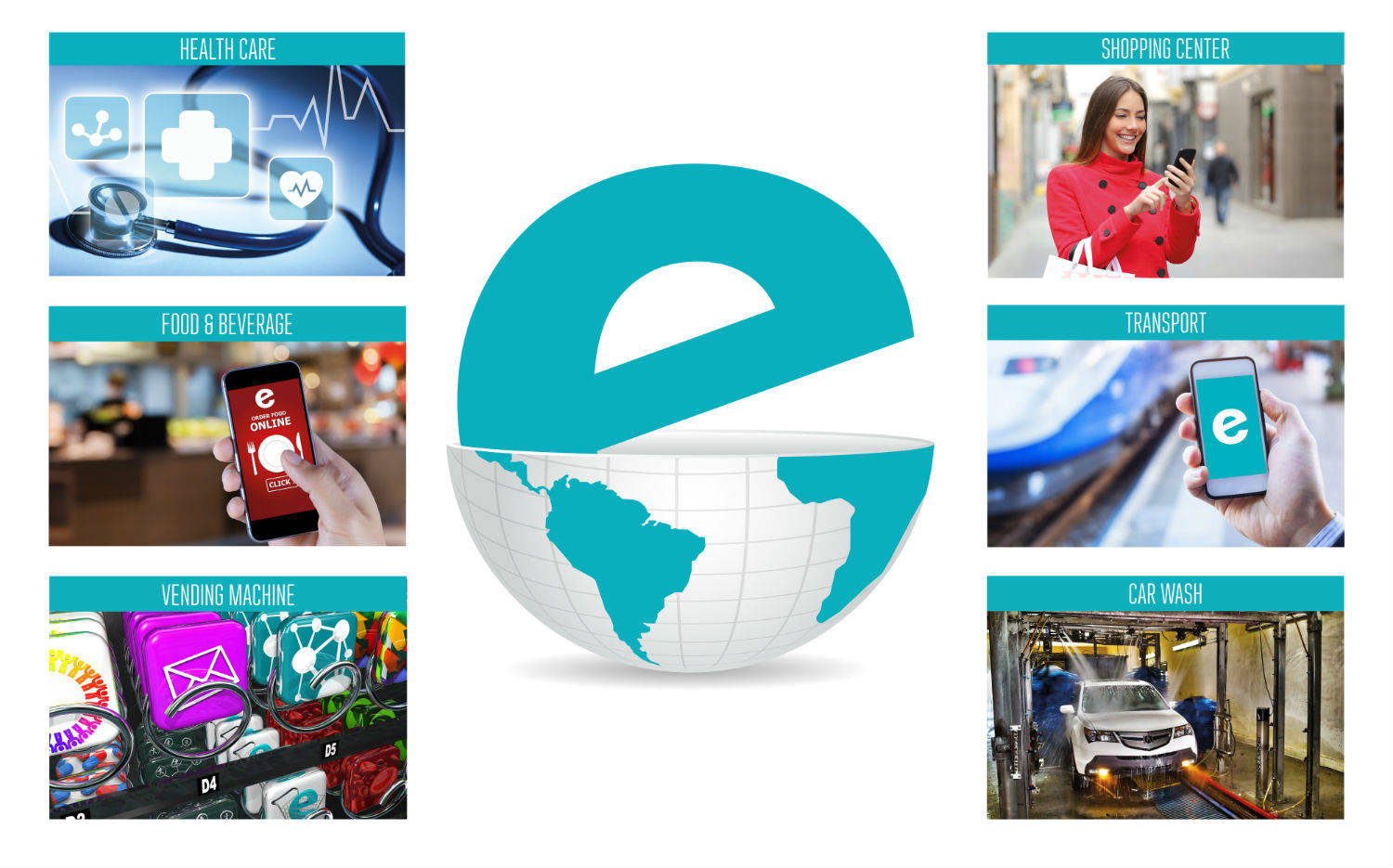 S.O.C.: We always need to paint a clear picture to the potential investors of the market opportunity of the spinoff that is meaningfully large and growing. Why in your opinion your company might have a high growth potential? Could you tell us all current industries and fields of your technology/product application and where do you think it could be successfully applied in the future?
Mario Quintilio: Our company has an enormous growth potential because it offers an extremely new product, flexible and above all easy to use by anyone, people with disabilities, or outside the banking system, multilanguage and without the restrictions of proximity. Up until now, we have started, as the first application of the system, a product dedicated to the self-service car wash world, attracting the attention of important entrepreneurs in various parts of the world, with whom we are making agreements for the commercialization. We already have ready numerous possible applications of our system in many sectors convinced that we can offer to these markets very innovative solutions and in some cases I would say brilliant ones.
S.O.C.: The potential investors will be curious whether you already have the first clients and signed contracts? What was the feedback from your partner's markers and customers?
Mario Quintilio: We have just finished experimenting on Italian territory in the car wash sector and we have officially started up the distribution throughout a sales network, which is already producing interesting results. In the next six months we will also start in other sectors including food, petrol etc. In June we signed an agency settlement with an important foreign company that exclusively handles our search for commercial partners around the world, and has already produced important results. We have been receiving, from our clients and partners, encouraging feedback that spurs us on to do even better.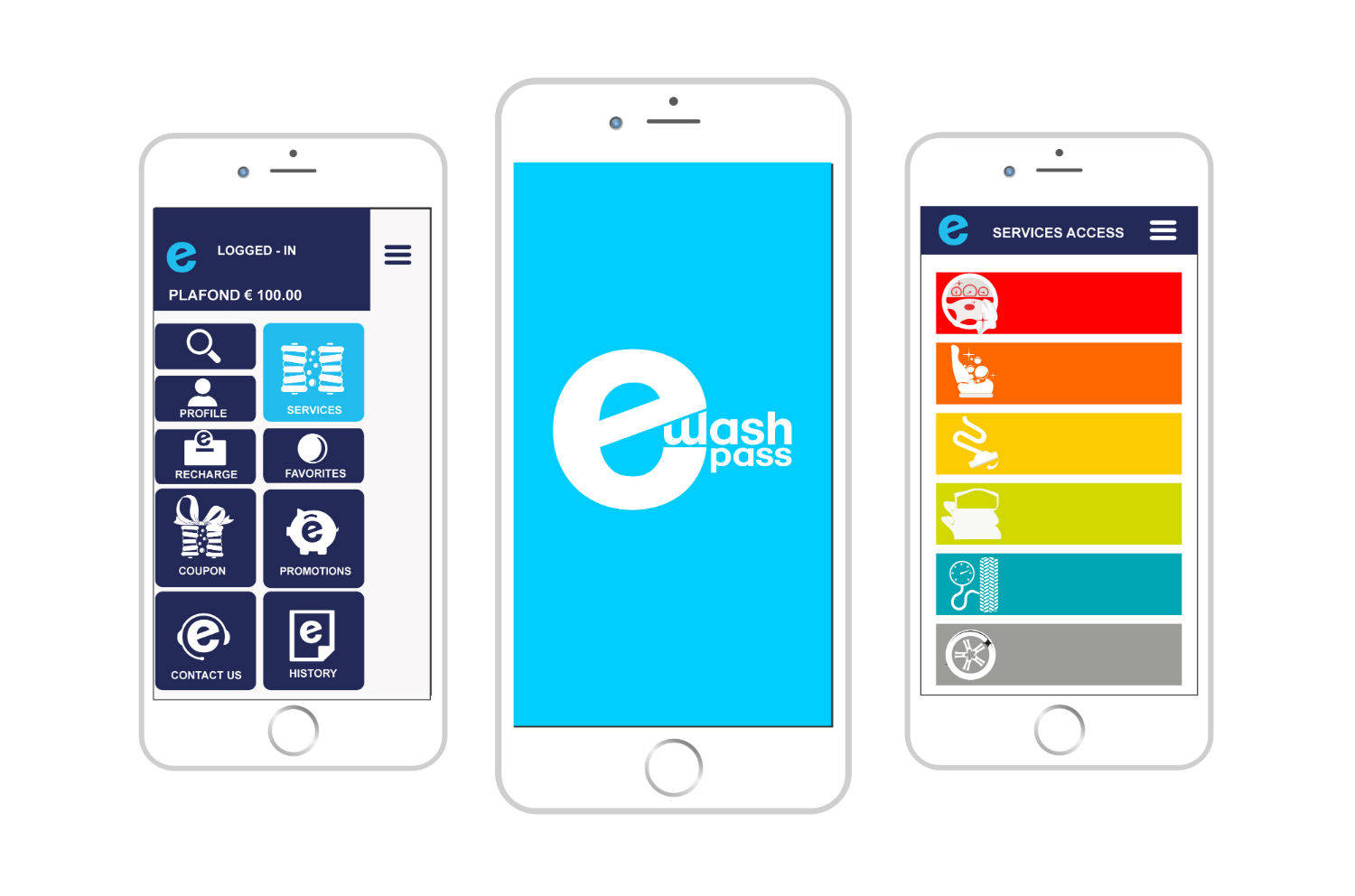 S.O.C.: Dear Mario, we both know that for you and the investor it is crucial to reach positive cash flow as soon as possible. Certainly, the market scaling cannot be achieved without proper distributors network and clients. Please tell us about your criteria of partners selection and which markets are open for spinoff activity.
Mario Quintilio: I can certainly say, with great pride, that in 2016, even though still in the test phase, we earned a small profit, in 2017 we signed an important settlement for the world market, who are selectioning for us important and reliable partners and we are about to conclude our first commercial agreement in India. All this has given us the strength and conviction to think that we have a truly exceptional product suitable for the world market.
S.O.C.: It is very important to understand your particular vision about unique features of your company. Why do you consider the major market players might be interested in investing into a promotion of your technology/product on the addressable market?
Mario Quintilio: Because, very simply, the world market is strongly interested in the electronic currency and everything and anything that is possible to manage with a smartphone, and we offer simple, reliable, innovative and user-friendly solutions for ALL.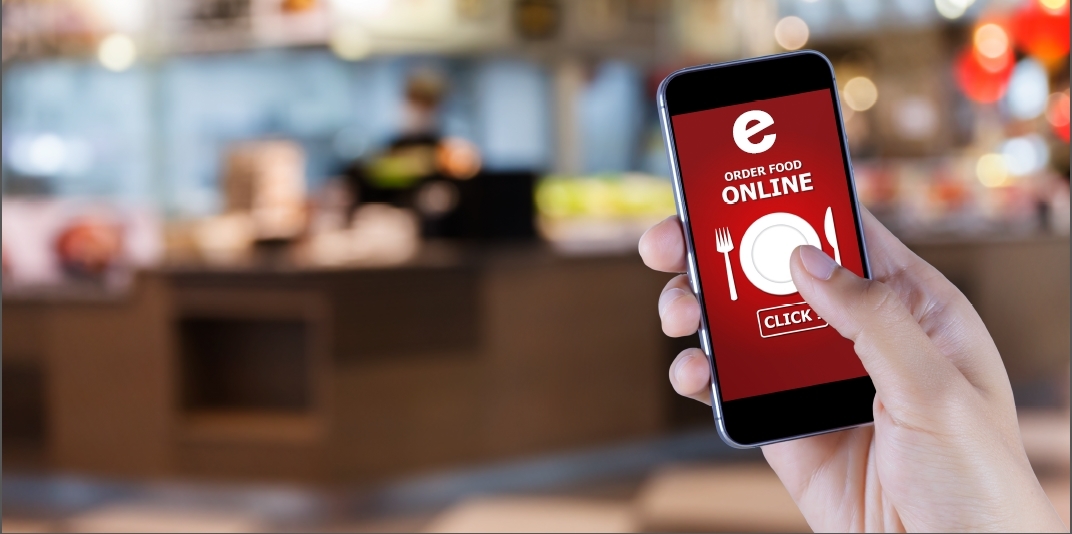 S.O.C.: Now we would like to refer to the next very crucial and we would even say essential aspect for spinoff companies' as the strategy of R&D, production, distribution and marketing processes. Do you have your own unique strategy? Which of these processes do you consider your spinoff is strong at?
Mario Quintilio: Our collaboration started when start-up wasn't yet talked about, and Internet businesses still seemed like a bubble. From the beginning to the modern apps on smartphones, every one of our projects has been a new start–up, a new invention, a small revolution in the technological field. We are used to transforming simple ideas into new products and technologies. As architect and designer, we can boast of the conception and creation of tens of innovative products, mobile digital store, m-payment services, multichannel internet portals, web advertising, e-commerce, online shipping, gambling online, content distribution in download or streaming. And we are proud of every one of these. We make available the passion for design, the technological innovation and the product quality. We are used to putting the most effort into every project and we are specialized in finding and proposing extra solutions that are the most suitable for the technological needs, of the market and of the design of every product. Regarding marketing, I believe I can say we have in store a revolutionary solution of which I cannot reveal anything yet. Have faith.
S.O.C.: As a rule, the majority of spinoffs outgrow into exits. How do you determine the market for your product/technology and estimate its volume and dynamics? What is your potential share on the market?
Mario Quintilio: How much it will grow and until when I don't know, I can only say with extreme conviction that we always work towards only one direction, research and continuous development, so our products/solutions are evergreen and will always offer new, easy and user-friendly solutions for all.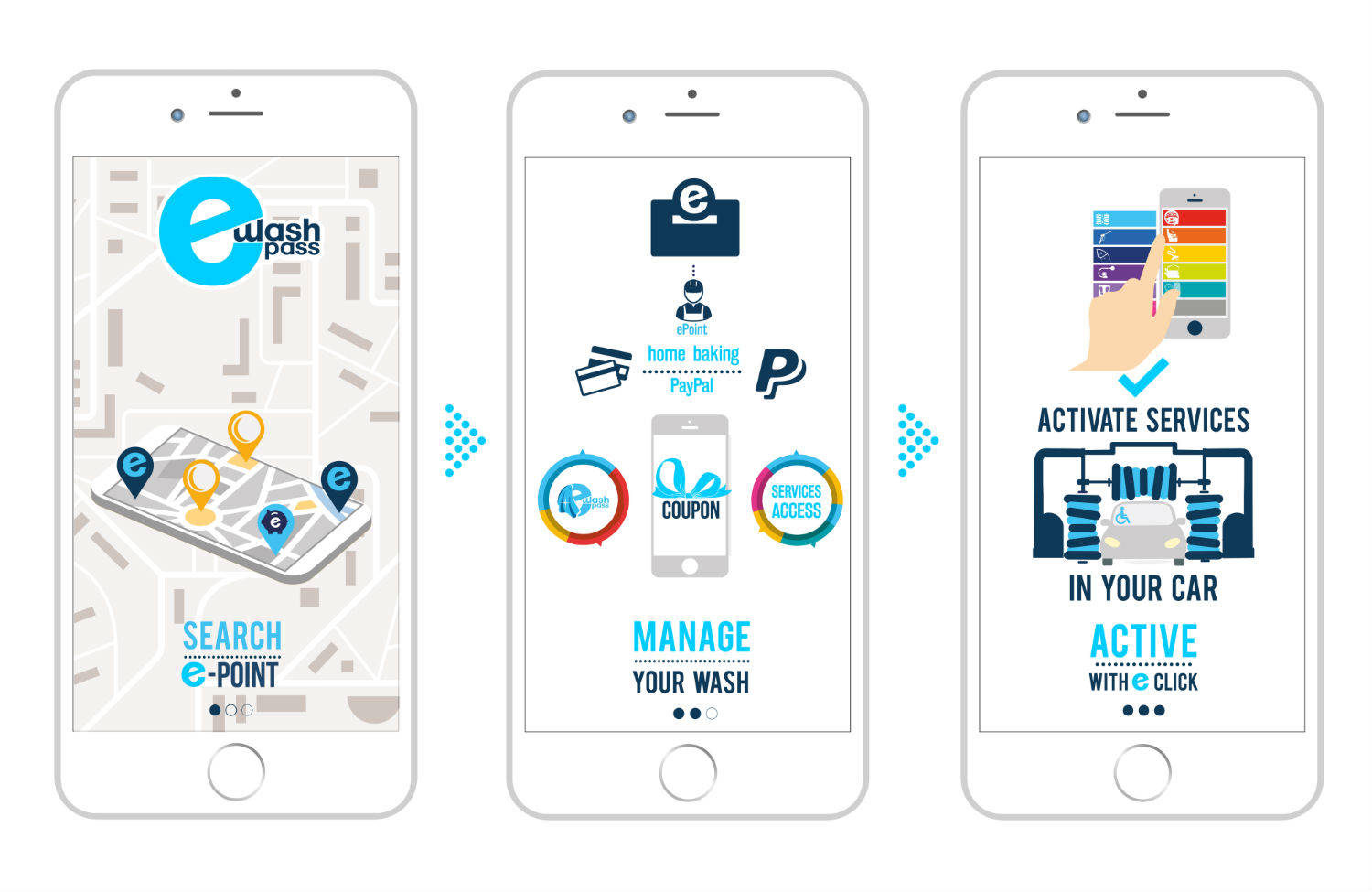 S.O.C.: For spinoff companies their intellectual property is a key to success. The investors pay particular attention to it. What key intellectual property does your company have (patents, patents pending, copyrights, trade secrets, trademarks, domain names)?
Mario Quintilio: Speaking of which, as far as we are concerned we have a European patent and two patents pending, with which we shall always try to protect the intellectual ownership, but allow me to say this, I am ever more convinced that it will always be less important to protect the intellectual ownership, as much as it is always more important to have good ideas, transform them into excellent solutions and above all have excellent, great and reliable partners to acquire the markets, because today the patent market protects one more.
S.O.C.: For both of us, as well as for thousands successful spinoffers, it's not a secret that a new technological breakthrough may become obsolete very fast. Respectively, patent validity period becomes shorter. It is interesting to know the perspectives and protection plan of your technological advancement and leadership in a medium- and long-term prospectives.
Mario Quintilio: I am convinced of this, as I said earlier, first we are convinced that the more there will be the market, the research and the development will guarantee the stability of a company on the market, nevertheless we will continue, as we are doing already, to cover with a patent or other all the current and future spinoffs.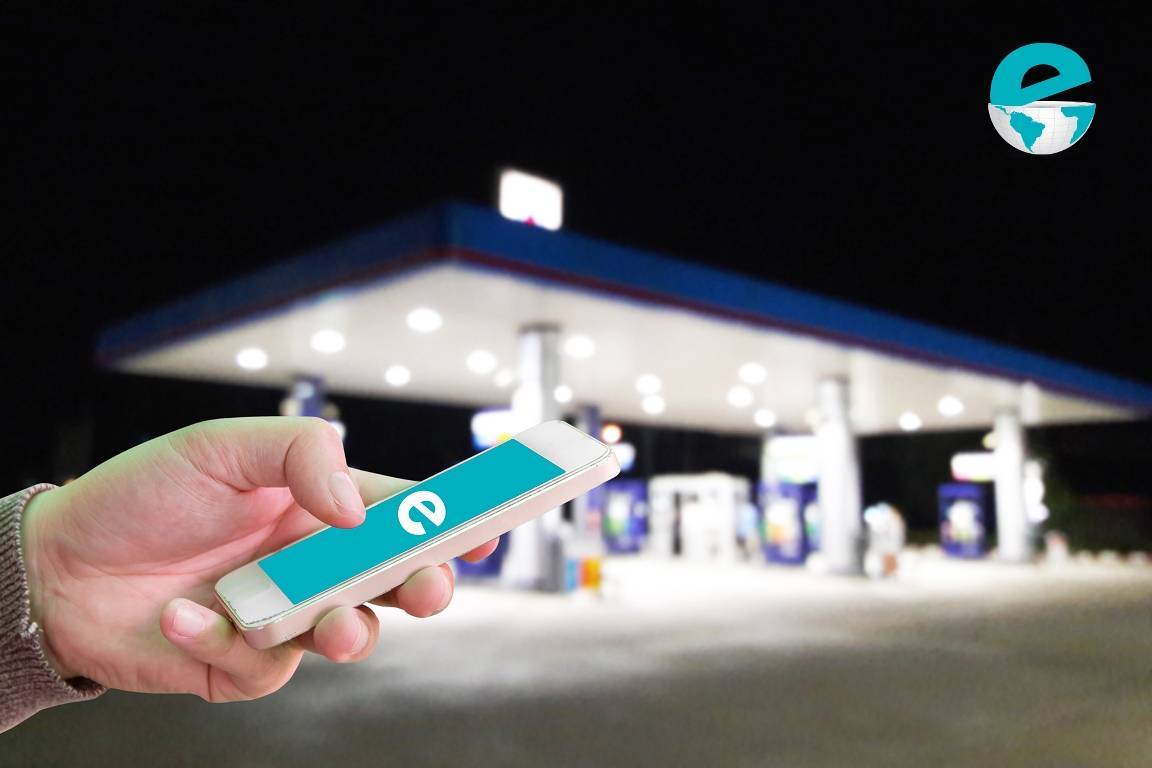 S.O.C.: The investors will want to get a clear picture of how many rounds of investments have you completed? Are you seeking for the investments at the moment? What is the volume and time limits? What milestones will the financing get you to? What did you plan to use the invested funds for?
Mario Quintilio: Up until now, with baby steps, we have always and only been self-financed, we are continuously looking for public financing, but unfortunately in Italy, this is an ugly business, in as much as our bureaucracy is very complexed so it is not suitable for the speed of our sector. For this we are seeking private investors that permit us to be faster now that we are ready for the big step in commercialization and to boost the research and development sector. If speak about the amount it is 2 million euro.
S.O.C.: Could you please describe your ideal investor? What aspects are important for you, for instance, is it experience, country, the amount of own private capital or maybe some personal qualities? Will existing investors participate in the round?
Mario Quintilio: Our ideal investor is a capable PARTNER, who other than financing, can bring know how and new markets, as it always has been, even in a small way, up until today.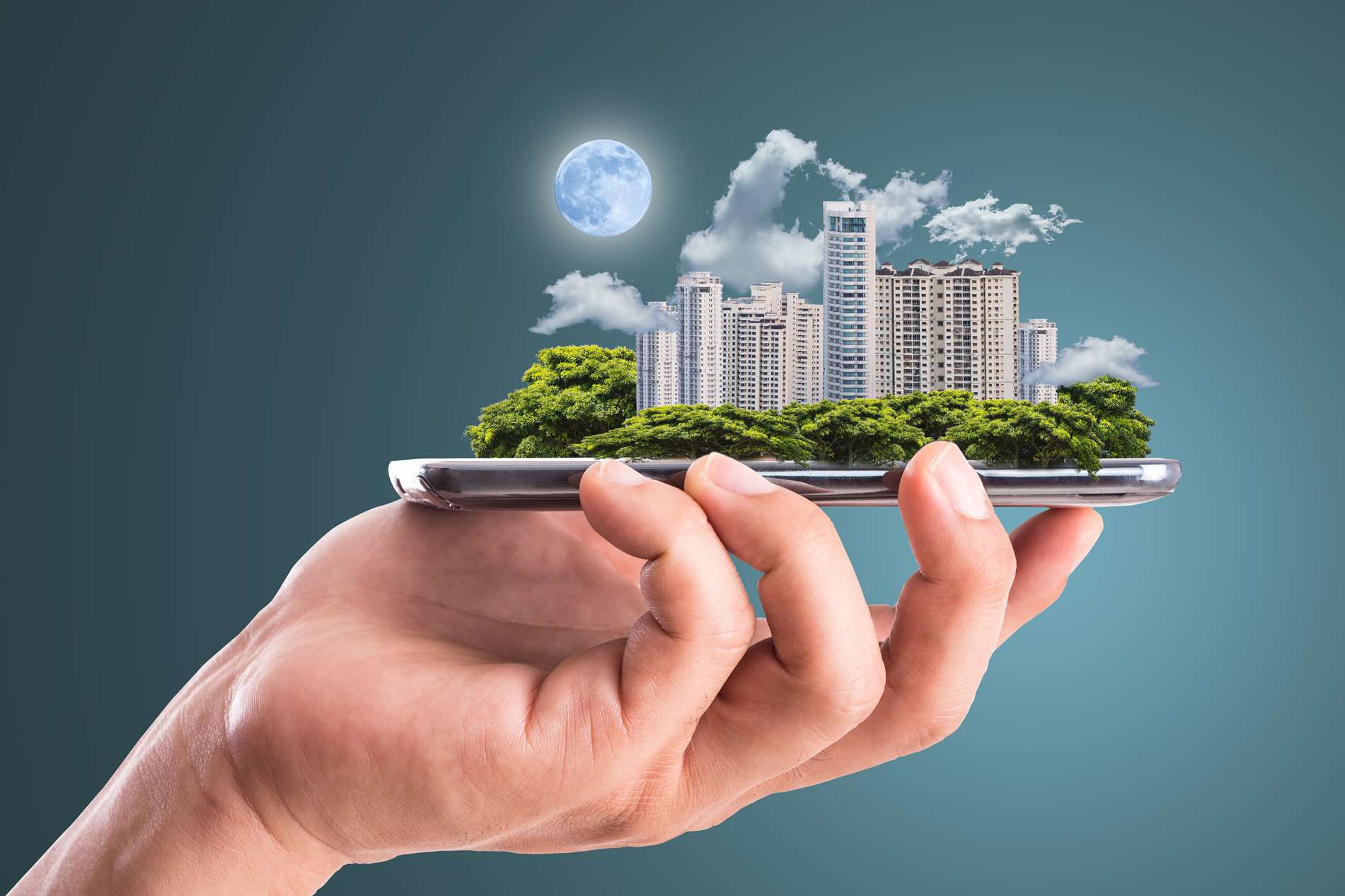 S.O.C.: And the last question, could you specify the most convenient way you would like to receive inquiries from potential investors? Should it be by e-mail or personal phone call?
Mario Quintilio: This question makes me smile, I simply want to be contacted straight away. Please contact Barbara Cappiello, External Relations Manager
Mobile: +39 3489210381
Email: barbara@easywashpass.it
S.O.C.: We would like to express gratitude for the time you have dedicated to this interview. SPINOFF.COM will observe the development of your spinoff with great pleasure and interest. Also, we are thankful for providing all the necessary materials. We are pleased to forward all potential investors the database of the spinoff supportive materials such as presentation materials, schedules, videos, pictures, figures, blueprints, text materials etc.