Envisagenics was founded in 2014 as a spinoff of Cold Spring Harbor Laboratory. The company's mission is to reduce the complexity of biomedical data to accelerate the development of innovative therapeutic solutions through RNA splicing analytics and artificial intelligence. Envisagenics focuses on the discovery of RNA therapeutics. Over 30 million people in the US suffer from genetic diseases or cancer (lat. Carcinoma) that could be caused by mutations affecting RNA splicing. 370 human diseases are known to be caused by splicing errors, and more remain to be discovered. Envisagenics' breakthrough technology, SpliceCore, is a cloud-based platform that is experimentally validated to predict drug targets and biomarkers through splicing discovery from RNA-seq data, using Artificial Intelligence.
The company is using its software to identify splicing errors causative of diseases, identify the right drug-targets and develop RNA therapeutics through partnerships and collaborations with Biopharma. Envisagenics' in-silico RNA therapeutics discovery platform replaces expensive drug-target selection and lead design with efficient computer simulations, decreasing time, cost, and failure risk of drug development programs.
Envisagenics, Inc. announced that it was awarded a Small Business Innovation Research (SBIR) Phase II grant from the National Institutes of Health (NIH). This grant will provide $1.5 million over two years for Envisagenics' continued development of SpliceCore, a cloud-based drug discovery platform that analyzes RNA sequencing (RNA-seq) data to accelerate RNA therapeutics discovery using innovative machine learning and artificial intelligence to identify new biomarkers and drug targets.
The company focuses on RNA splicing, the molecular process that shapes the genetic message extracted from DNA to produce functional proteins required for our body to work. Errors in this process can cause devastating diseases: at least 370 genetic diseases identified to date can be caused by splicing errors, such as Spinal Muscular Atrophy, a neurodegenerative disease that kills more children than any other genetic disease.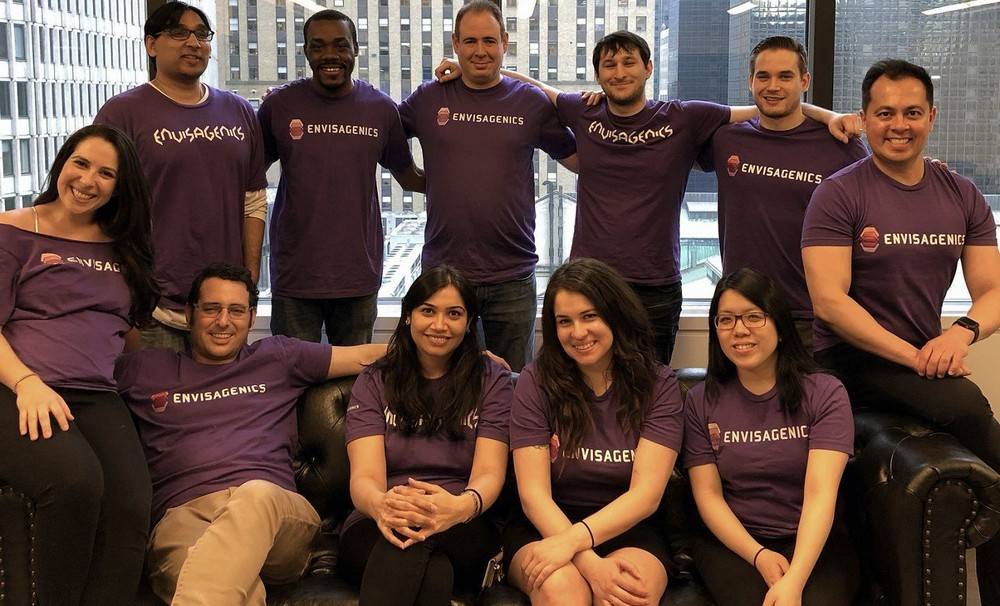 Dr Martin Akerman, Co-founder and CTO, explained that the discovery of disease-causing proteins was at the centre of pharma innovation for decades, but the new century brought people not only better knowledge of genetic information but also the computer power to interpret it. The RNA splicing treatments that company develops target the flow of genetic information, therefore, disease-causing proteins cannot be formed in the first place.
In addition, the company was previously awarded a $225,000 Phase I SBIR grant in 2015. Funding was used to develop a scalable infrastructure to efficiently analyze massive amounts of RNA-seq data, to build the largest database of RNA-splicing events, and to develop machine learning algorithms to prioritize disease relevant splicing errors. The SBIR Phase II award will allow Envisagenics to substantially expand the platform's knowledgebase and predictive functions.