Clara Molloy and her husband John, the founders of the French niche brand Memo Paris, presented their new fragrance project - the Floraiku brand, which is inspired by Japanese culture and art, named after the haiku poetry. The collection of the new brand, including 11 fragrances, came to the market in July 2017. Before that, it was available only in Harrods. Each fragrance was complemented by a haiku verse written by Clara Molloy. Haiku, as a part of refined Japanese culture, which significantly inspired Clara Molloy and John to create Floraiku, is a very short form of Japanese poetry in three phrases, typically characterized by three qualities: cutting, consisting of seventeen syllables, and kigo (seasonal reference). Therefore, the name Floraiku is a composition of Haiku and flowers.
Each Floraiku fragrance is complemented by a haiku written by Clara Molloy.
STORY
Floraiku is Born Today
There was a day
When the Asian sophistication and excellence
Struck us
Its purity, its subtlety,
Its deep roots and extactic gestures
Moved us
We knew something new
A different fragrant story
Could enchant the world
It felt like a thunderstroke
Enlighting
As sudden as love
Luxury is rediscovered
With a touch
Of poetic rêverie
Together we invented
Floraiku
For your shadows and you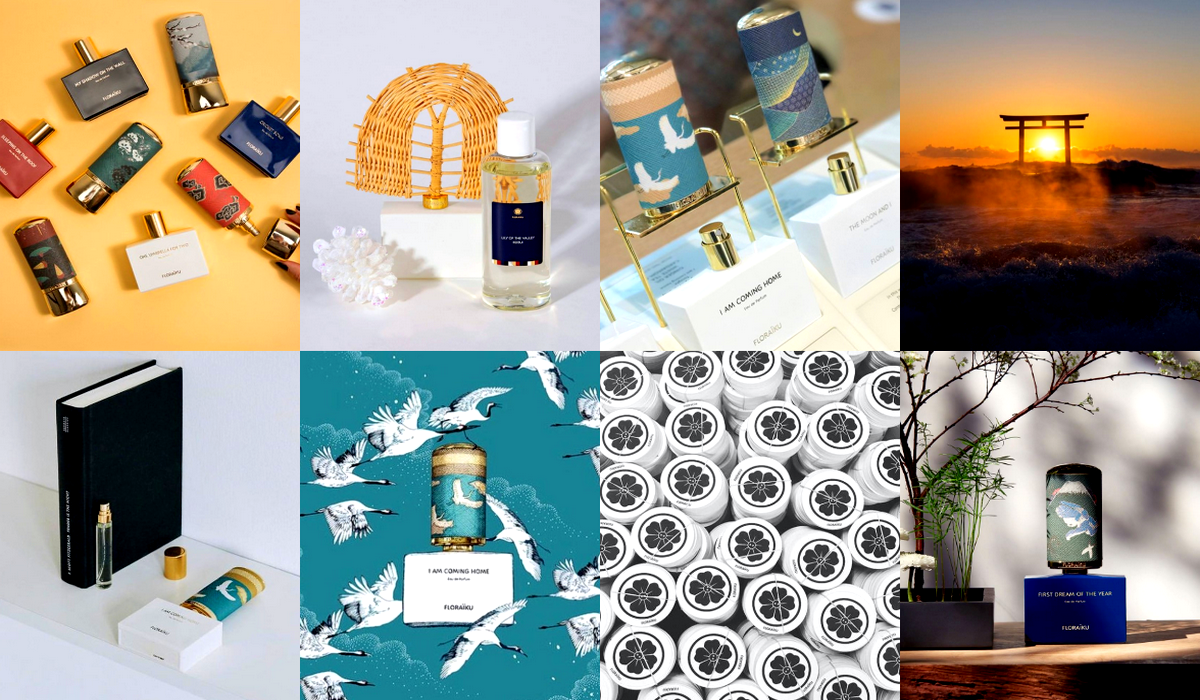 NOSES
What a dream for a nose
Travelling in Asia
And bringing back its blessings.

Our two samouraï
Alienor Massenet and Sophie Labbé
Do not experience fear

They have patience
Dedication
And magic spells

More than 50% natural ingredients
Nature
Is captured in a bottle
PRINTS
To put Floraïku into images
We chose watercolors and Indian inks
Their soft touch, their whispers

We looked for an artist
With a golden heart
Someone who would make the paper rustle

Victoire Cathalan showed us the way
Her smile and talent
Enlighted our Asian vision
THE PRODUCTS
There are 11 fragrances in Floraiku's collection. Three ceremonies and two shadows make 11 perfumes, combining subtle and sophisticated notes, such as white musk, cherry blossoms, matcha tea and many other scents. According to Clara Molloy, all perfumes are original and exceptional. People in Harrods Floraiku shop emphasized that they have never smelled anything like their perfumes. Floraiku also creates beautiful and fragrant home products such as candles and diffusers. The products could be purchased through the official webstore as well as in retail stores in 14 countries globally. To check the locators please go to the official webpage. 
THE PRICES
Perfumes are sold in Bento boxes, in bottles of 50 or 60ml, 10ml fillers and also as purse sprays.
JUST A ROSE - REFILL 10ML €55.00;
SLEEPING ON THE ROOF - EAU DE PARFUM BENTO BOX €255.00;
WIND IN MY HAND - EAU DE PARFUM BENTO BOX €550.00;
ENIGMATIC FLOWERS GIFT SET OF SCENTED CANDLES 130g x 3 in teacups €255.00.