FLOWER Beauty is the brainchild and mission of American award-winning actress, mother, entrepreneur, producer and best-selling author, Drew Barrymore. She put her straight forward philosophy of empowerment into the brand that "The women everywhere deserve the best quality, most efficacious products at an affordable price". With a successful acting career that's spanned over 40 years, her face makes a regular appearance on TVs around the world. Growing up in the makeup artists chair, Drew has learned a thing or two about beauty. Besides acting, beauty is her another passion, actually, it's a borderline obsession. In addition to her regular divulgence of beauty hacks and go-to skincare products on her Instagram, Drew created her own beauty brand which offers cruelty-free color cosmetics, fragrances and tools.
THE FOUNDER
Drew Blythe Barrymore was born on February 22, 1975. She is an iconic American actress, producer, director, author, model and entrepreneur. She is a member of the Barrymore family of actors. She first achieved fame as a child actress at the age of 7. She is the recipient of numerous accolades, including a Golden Globe, a Screen Actors Guild Award, and BAFTA. She went on to appear in a string of successful films throughout the decade.  She is mostly famous for her role in American action comedy film Charlie's Angels. Together with acting, she showed herself as an author with her auto bibliography. In 1995, Barrymore and Nancy Juvonen formed the production company Flower Films. The pair has produced several projects in which Barrymore has starred. In 2007 she became a CoverGirl Cosmetics' model and spokeswoman and remained one of the famous faces until 2015. She brought not only her personality into this endorsement, but also her creative side. In 2013, Barrymore launched a range of own cosmetics under the FLOWER Beauty brand, which has grown to include lines in makeup, perfume and eyewear. Her other business ventures include a range of wines and a clothing line as well.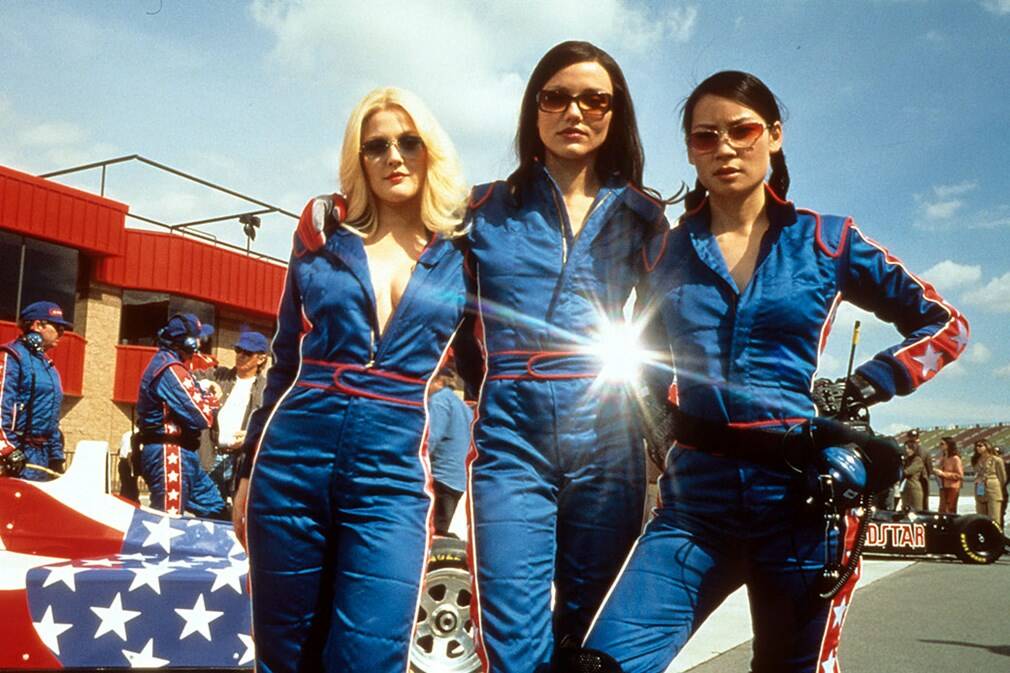 THE FLOWER BEAUTY
Drew Barrymore turned her hand to beauty into her own make-up brand. The brand is focussed on giving women the tools to feel beautiful and empowered, and to embrace their individuality at a very affordable price point. The stars really aligned perfectly. She was just finishing her contract at COVERGIRL, where she was also co-creative director of her own campaign. Simultaneously the biggest mass retailer in the US was wanting to bring in an exclusive beauty brand that truly delivered a prestige experience at a mass price. So Drew teamed up with her manufacturing partner Maesa and got to work. FLOWER Beauty first was officially launched in the US back in 2013. It is sold online at Amazon, and both online and offline at Ulta, and Walmart nationwide. At the end of 2018 is was launched in the UK at Superdrag and at the beginning of 2019, it entered the Chemist Warehouse in Australia.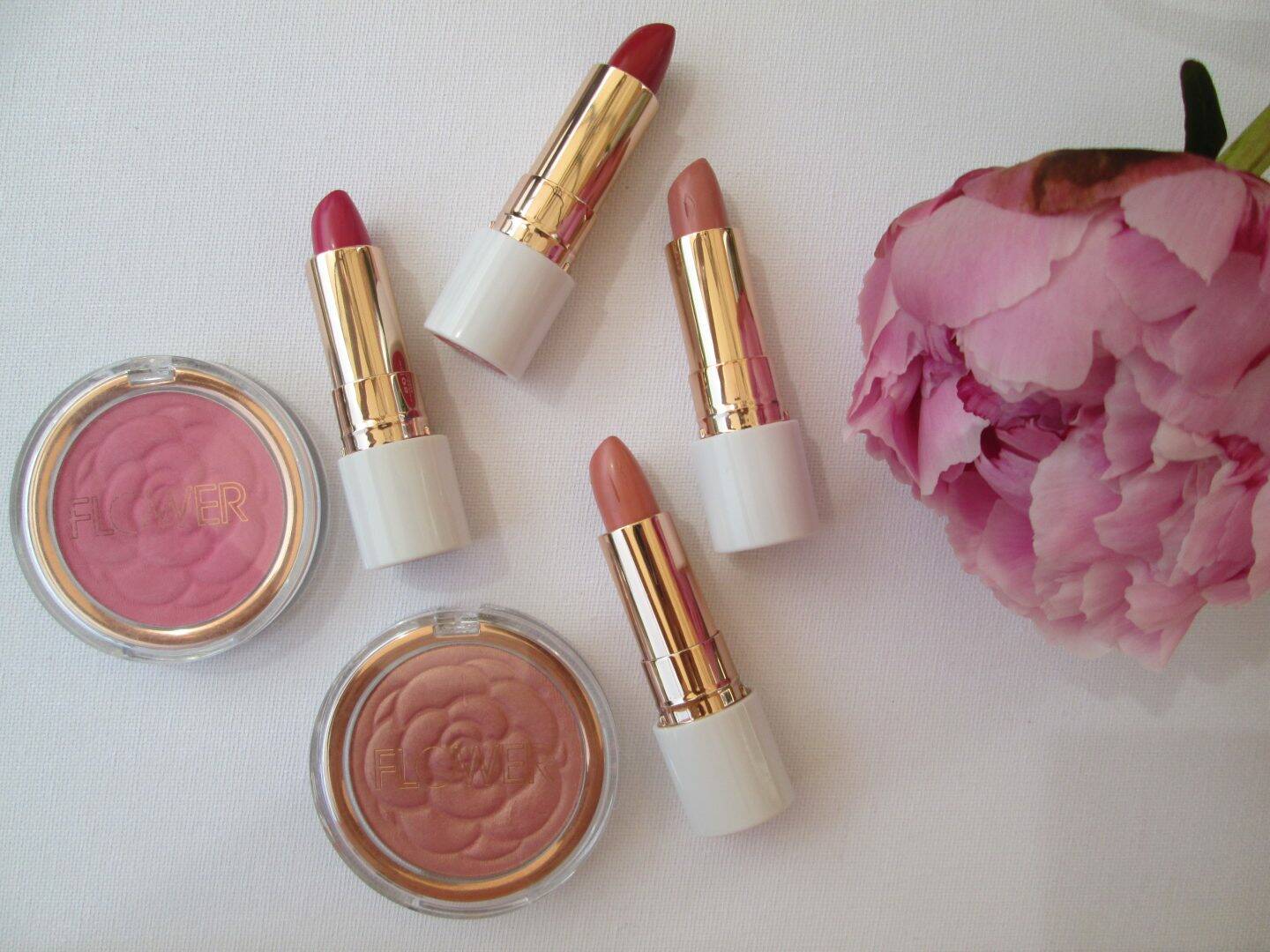 THE PRODUCTS
Flower Beauty offers high-quality luxury cosmetics, professional brushes and more beauty products at an affordable price. FLOWER does not test any of their products or ingredients on animals anywhere in the world. FLOWER Beauty is certified cruelty-free by PETA. Not all of FLOWER Beauty products are vegan as some do contain carmine, beeswax, collagen, caviar, lanolin, or other animal-derived ingredients and by-products. But FLOWER Beauty has recently launched a couple of new makeup products that are considered vegan. Some products such as masks are made in collaboration with South Korean company called Jayjun.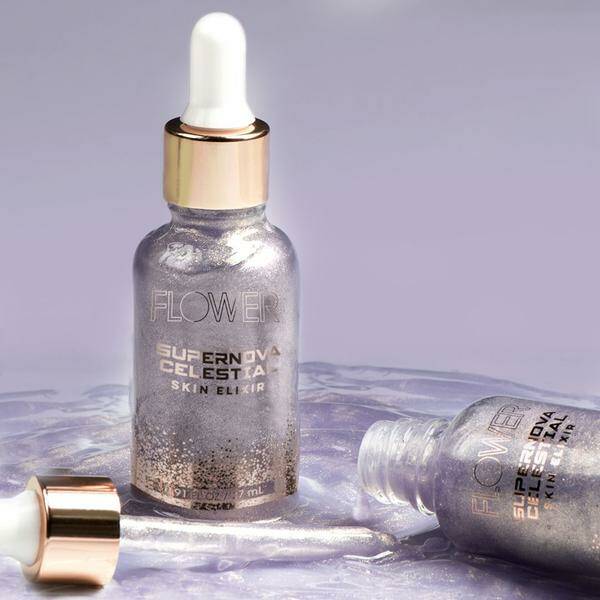 SUPERNOVA CELESTIAL SKIN ELIXIR, a blend of  6 antioxidant and multi-dimensional pearlescent pigments ultra-lightweight fast-absorbing oils for nourishing, protecting and smoothening skin, became the best seller and is currently available at $16.
A very light liquid foundation LIGHT ILLUSION FOUNDATION is also a best seller and personal must-have of Drew. Life is so hectic for people and there's just not enough time in the day so we cheat ourselves in the sleep department. When you are tired a full face of makeup will make me look even more tired, so Drew advises to go light: some concealer under the eyes, add a bit of the FLOWER foundation, it's light but has this perfect coverage and add light pink lip and cheek. It goes at $14.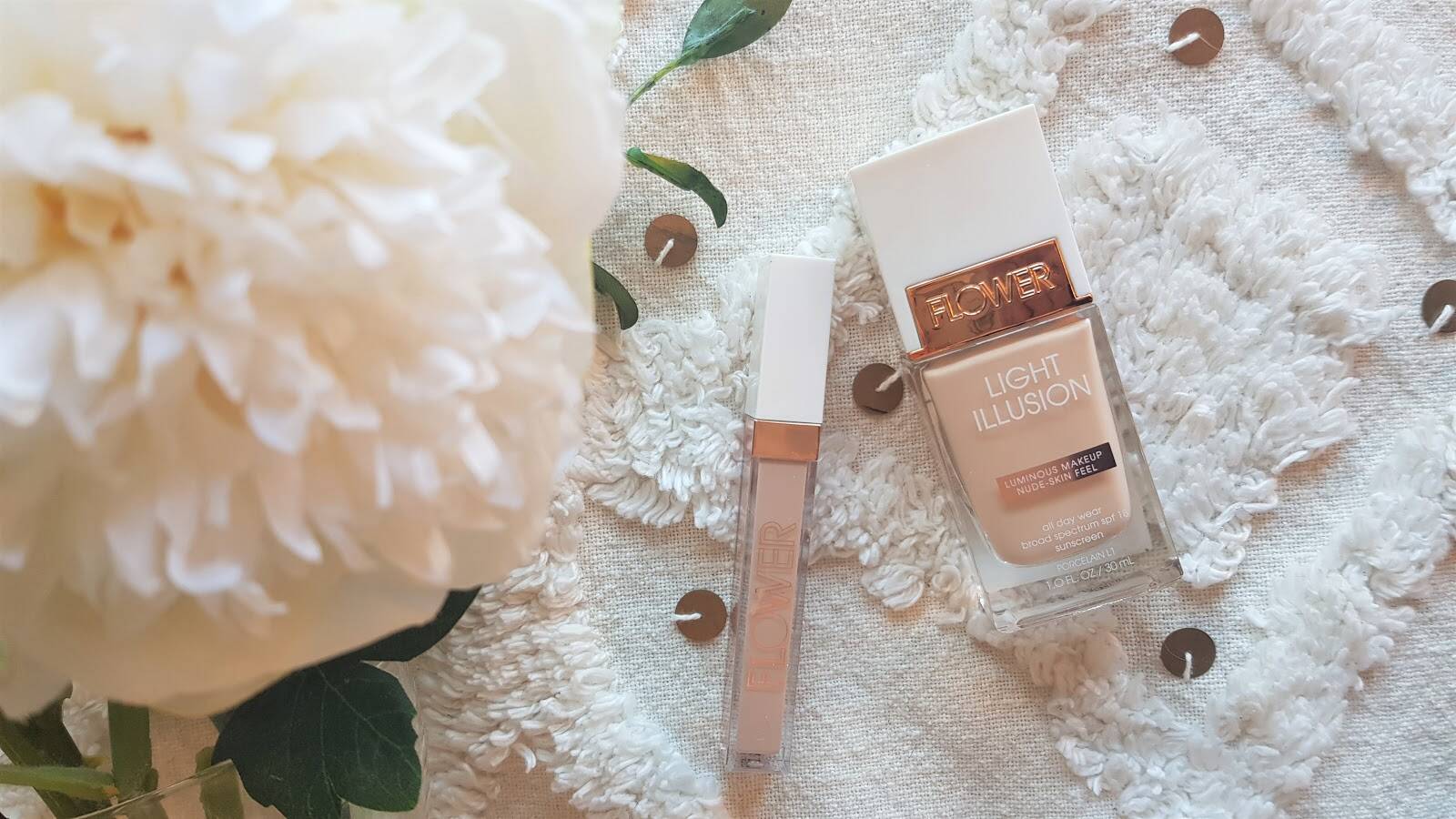 WARRIOR PRINCESS MASCARA that was recently launched by FLOWER Beauty costs $9,98 at Walmart online store.
FLOWER HOME
Drew Barrymore is no stranger to launching brands. Her cosmetics brand, FLOWER Beauty, has been around for years now, as well as her line of wine. But now the iconic actress is making her first foray into the home space, with a new home collection at Walmart called Drew Barrymore Flower Home, which was launched in March 2019.
The collection features more than 200 items ranging from small decor pieces (think vases, baskets, lighting, framed art prints, and a floral globe that you didn't know you needed but now absolutely must have) to furniture like beds, chairs, tables, and a blush velvet sofa. It's an eclectic mix of mid-century, boho, and glam pieces with a little bit of Palm Beach personality mixed in, and somehow, they all come together seamlessly. It's also packed with color, prints, and patterns sure to liven up any space.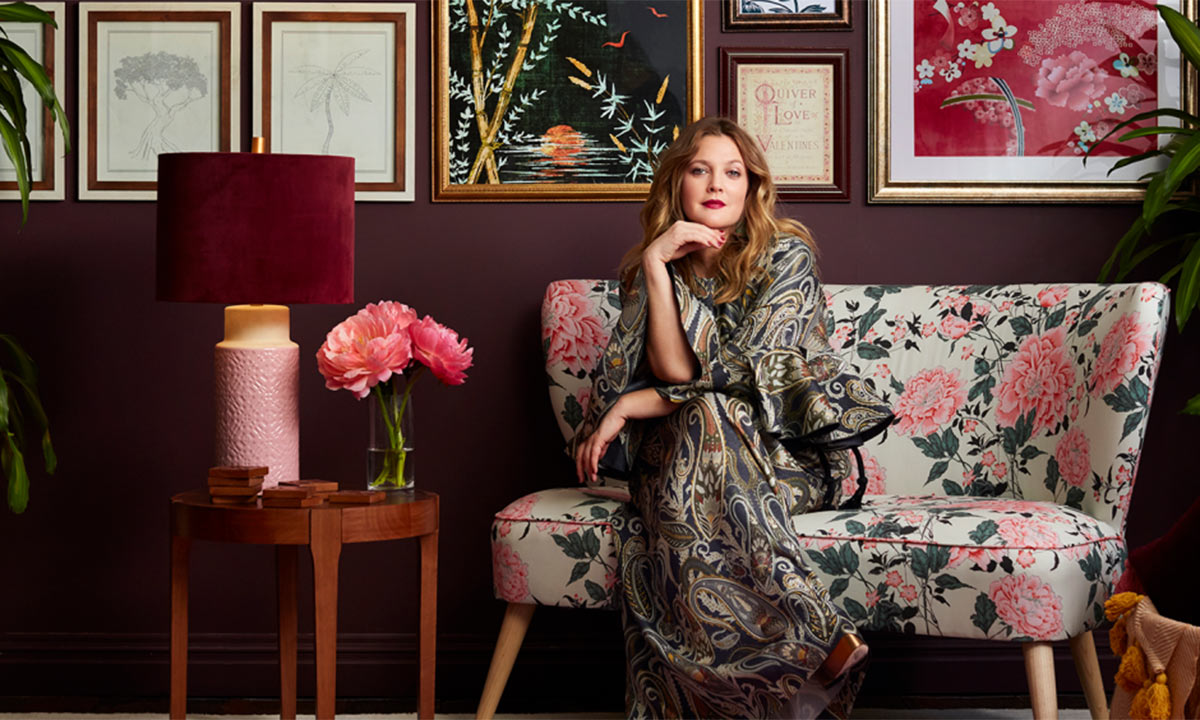 "Having the businesses, I have right now, I appreciate social media. When you make a lot of things you want to share them! And as far as the beauty industry goes, there weren't influencers when we started this brand. It's literally a different world. I follow all of the beauty brands and for me it's being immersed in that world, it's a part of my homework and being inspired and learning. So I guess I'm really invested in the things I do, I hate phoning things in." Drew in Vogue
"We have the most exciting assortment right now," Barrymore told WWD. "When Flower started, it was more of a traditional, straightforward brand — we weren't that Millennial brand or crazy color brand…we were more conservative. But within a few years, social media, influencers, tutorial videos blew up."
"Flower Beauty, like many of Ulta's brands, is super wallet-friendly — most products are under $15. But that doesn't mean they aren't as good as department store brands, Barrymore says. "I see [influencer] videos where they're like, 'this [Flower] lipstick feels like a Tom Ford lipstick. To hear a comparison like that from an influencer who isn't being paid a cent because we can't afford to pay influencers, it makes you feel like, 'Oh my God — all that labor and cost-cutting [paid off] because someone who really knows and loves beauty thinks our lipsticks are on a department store level." Allure