GenomeDx, a biotech company founded in 2012, is reimagining the use of genomics as a platform for mass collaboration to improve patient treatment and outcomes through its currently available genomic tests for prostate (lat. Prostate Carcinoma) and bladder cancer as well as potential future tests. By analyzing large amounts of complex data, the company is developing tools that simplify the way patient care is managed. It is increasing the efficiency of practice management, optimizing decision-making related to patient care, and improving outcomes for patients. In addition, GenomeDx has offices in Vancouver, British Columbia and San Diego, California.
Through the capture, analysis and exchange of genomic information, GenomeDx is working to change the way cancer is understood. Recently, the company launched the next generation Guidance testing, additionally to already existing Decipher® Test and Guidance Test. The next generation Guidance test is for patients suffering from simple cystitis, recurrent, persistent or complicated urinary tract infections (UTI), prostatitis and interstitial cystitis (IC). 
Guidance is a rapid diagnostic test that helps personalize treatment options through the swift identification of 42 pathogens followed by antibiotic sensitivity for the collection of identified pathogens, and this next generation of Guidance adds the evaluation of the presence of antibiotic-resistant genes. This dual, patent-pending approach to antibiotic sensitivity is believed to provide more reliable information than traditional urine culture with respect to the evaluation of treatment options for patients with polymicrobial (multiple pathogens) infections and/or infections with slow-growing pathogens. Further, results are available 24-48 hours after a patient's specimen arrives to the lab.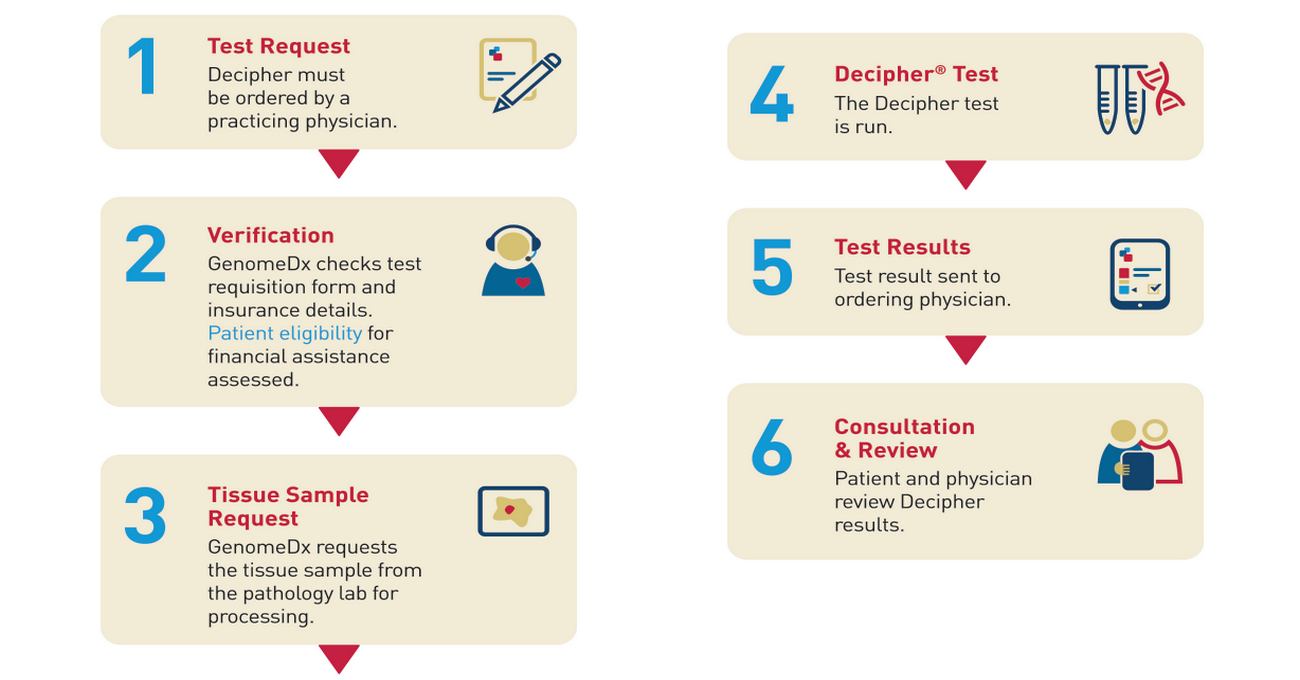 The another company's product is a Decipher Biopsy test, which is the most accurate way to determine the aggressiveness of the prostate cancer and assess the personal risk of metastasis. Using advanced whole genome technology, Decipher Biopsy provides valuable information to the patient and doctor so that he or she can make more informed decisions about next steps in managing the patient's prostate cancer.
Edwin Hendrick, the CCO, mention that GenomeDx is committed to leveraging genomic information to transform and improve patient care. In addition to its proprietary Decipher tests for prostate and bladder cancers, the company is excited to offer an enhanced version of Guidance for urologic infections.