These days most everyone struggles with information overload; we are all constantly bombarded with notifications and messages that distract us from what really matters. Glance is a smart clock that gives you the notifications that you actually need. Whether it be meeting alerts, fitness tracking, or a friendly reminder that your UBER has arrived - Glance is here to help you organize and enjoy your life. Glance saves you from procrastinating on your phone. It syncs with your iOS device and reminds you of important events, displays calls, and updates from fitness trackers and more. Glance helps you to keep your hands and mind off the phone and do the important stuff.
Connect your calendar to Glance and see your day's schedule colorfully represented on the clock face. Get prompt reminders about meetings, traffic conditions, events from your mailbox, and important dates. During your busy day, Glance will gently alert you of incoming calls, texts, or UBER rides.
This sleek device will even show you who is calling, and let you color-code your contacts so you can recognize who's on the line - at a glance. With Glance, you'll never get caught in bad weather. Stay up to date on chances of rain and the temperature as your Glance displays weather updates throughout the day. If you have a smart home device, why not enhance its power? Glance is the perfect interface for visualizing the notifications and functions of your smart home device.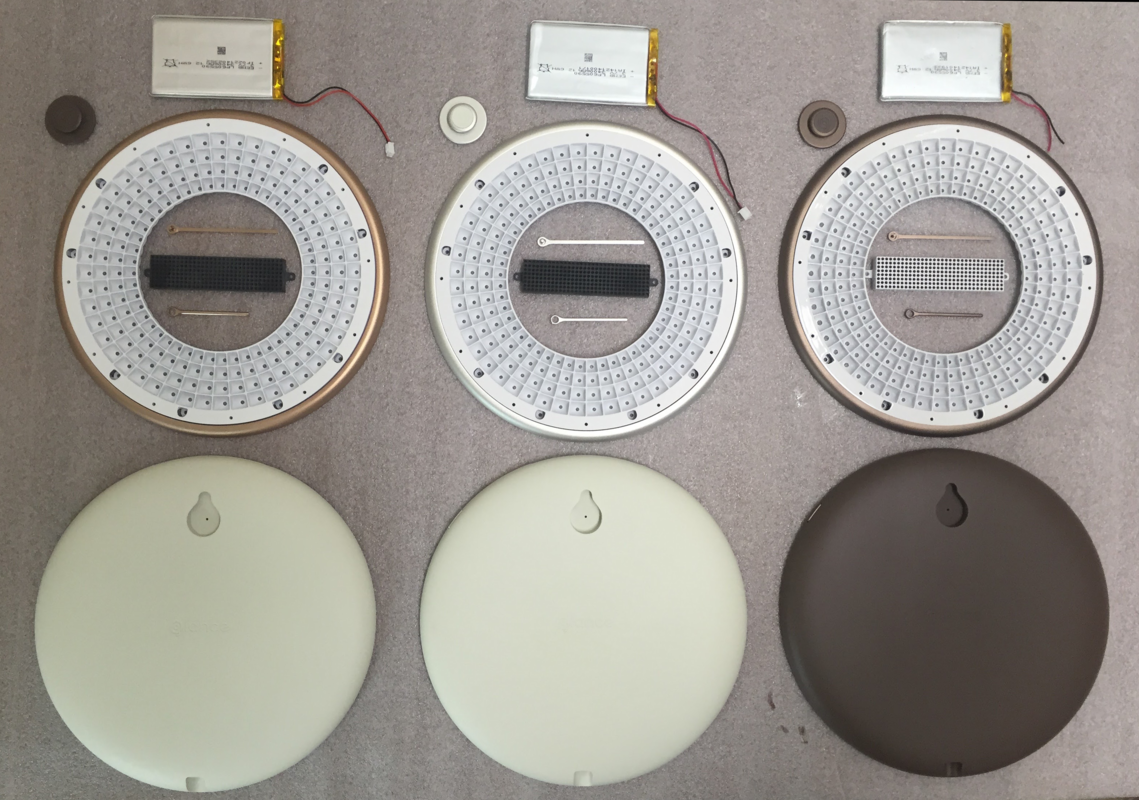 Notifications can get tedious and annoying, to say the least. At the same time, however, staying connected is hugely important to modern life. Glance supports smart notifications from your favorite apps, reminders, ToDos and family events, so you control what notifications you get - staying connected to the things that matter most. Glance contains an amazing visual interface that can show you just about anything. However, if you can't find the feature you're looking for, then you can create your own using open APIs. Add more value to Glance through IFTTT recipes and Stringify flows.
Glance is a beautiful piece of tech. But don't be fooled, our team went through a number of iterations before we landed on this final design. And we must say, we are quite proud of the final product. It's really amazing how Glance looks effortless on any wall, and feels totally sleek in your hands. To make Glance, we combined natural materials, giving the clock a cozy quality. We wanted to make sure that Glance is soft to the touch, so we gave it a smooth back that flows into a cold aluminum frame, finally meeting with the fabric clock face. To add a little spark, we placed bright full-color LEDs behind the clock face. Even though they are hidden when the clock is switched off, as soon as a notification pops up, the clock faces show beautiful and crisp graphics.