Exclusive interview for SPINOFF.COM with Dr. Luka Fajs, Eclipse Diagnostics Inc., CEO, about the blood-testing medical platform. Eclipse Diagnostics is a biotech company developing a patented device for early stroke (lat. Apoplexia) detection. Strokes are the second cause of death in the US and this device can help 7M stroke patients prevent another stroke. Eclipse Diagnostics are raising capital for the FDA approval process.
The core of stroke home test is a patented testing platform - ELLI - that enables measurement of the levels of disease biomarkers within 15 minutes using only a drop of blood and a single-step procedure. The principle of the technology (that has been peer-reviewed in international journals) is a combination of the underlying technologies of the two most successful tests in the market: pregnancy-test technology and the glucose-test technology, that are merged together with a patented chemical formulation that enables laboratory-grade measurement accuracy at a low cost. The technology originates from Prof. Robert S. Marks's laboratory in the Ben-Gurion University (BGUni) of the Negev and Nanyang Technological University Singapore. The resulting technology enables a rapid and easy-to-use test for detection of stroke biomarkers, infectious disease, and other medical or non-medical conditions.
SOC: Dear Mr. Luka, thank you for your generosity in spending time with us and sharing your insights about Eclipse Diagnostics.
Mr. Luka: Eclipse Diagnostics is a medical device company and we are developing a home testing device based on blood testing that can monitor the risk and prevent brain stroke at home. It is based on our patented technology that took at least five years to develop from the initial idea stage. We have raised over a $1m of research funding that brought the technology to a stage of a working prototype that we can use in the laboratory. We have tested the prototype using several applications including dengue fever, kidney disease, male fertility, heart failure and stroke biomarkers.
We differentiate ourselves from the competition because to the best of our knowledge our technology is the only diagnostic platform in the world that enables measurement of biomarker levels at home that is affordable to the general population. Competing technologies are used in hospitals and in the laboratories, but their reading devices cost upwards of $2,000, a price that consumers are not willing to pay themselves. In addition, of course, it has all the other characteristics for a home test meaning that it is very simple to use. It takes only a drop of blood and it takes only 15 minutes.
SOC: Our investors would like to learn more about your academic endeavors and your professional/scientific background.
Mr. Luka: The company was co-founded by Prof. Robert S. Marks and myself. I hold a Ph.D. in Medical Microbiology and before I started the company I was doing medical diagnostics and research of hemorrhagic fevers such as hantaviruses, Ebola virus, Zika virus and other BSL3/4 pathogens. During my academic carrier, I met my now co-founder Professor Robert in Stockholm at a kick-off meeting of an European Consortium meeting. He is a key opinion leader in the field of Biosensors and he has over 30 years of experience, over 150 published scientific articles and several patents. We both also have a track record of starting life science companies. Robert is the genius behind the whole operation and he is also the co-inventor of the technology. After I met Robert he offered me a position in his laboratory in Singapore that was created under the >$30m CREATE project in Singapore that he helped raise and was one of the principal investigators. When I arrived in Singapore I helped raise additional research funds including from Singapore government and the Singapore-MIT Alliance for Research and Technology. The funding enabled us to progress the technology. For an ideation stage to a functional prototype that can work with real life clinical samples. The next stage is to develop a manufacturable device – industrial prototype, so we can move on to clinical trials and FDA-approval submission.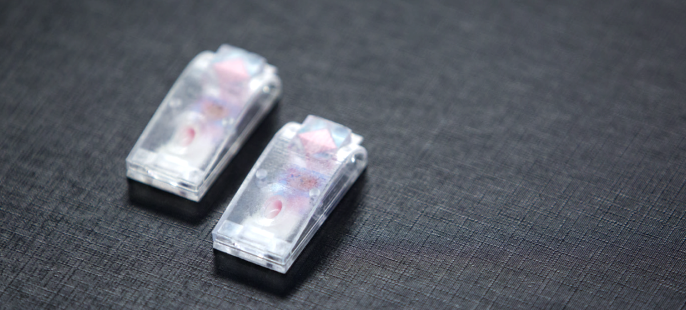 SOC: Considering your experience, we would like to know whether you had other projects? Could you please share the story of their creation and success?
Mr. Luka: I started in academia and my work encompassed both basic and applied research, routine diagnostics, and development of novel diagnostic assays. I also did a lot of in-field work, especially in low-income countries where I helped in both setting up diagnostics, sequencing and doing sero-epidemiological studies.  All my early work was focused in working with the most dangerous viruses including Zika virus, where I set up one of the first diagnostic assays for the virus years before this virus was even known to the general population. My cofounder Robert's achievements are too vast to describe in a few words. He has published over 150 articles in international journals, has several patents, hosted several conferences, is invited to give keynotes at scientific conferences on a regular basis and most importantly has an extensive network of scientific collaborators all over the world.
SOC: It is so interesting to know more about the process of your technology/product creation. Currently, at what stage of commercialization is your technology/product? Was your project funded by any state financing or grants? Has it already received any honors or awards?
Mr. Luka: As I mentioned, we have a functioning prototype. Currently, we have tested it both for stroke, heart failure, for kidney disease and for fertility. In addition, we are doing some tests out for trauma patients. Therefore, where we are now is that we have a product to try moving on and make it manufacturable. Therefore, we are raising funds currently on StartEngine.com an Equity Crowdfunding & Investment Opportunities platform to bring the product to the stage of an FDA-approved product. We estimate it will take us a year to come to the stage of an industrial prototype and then another year to get FDA approval.  In terms of awards, we received over 5 awards at startup competitions in China, Singapore and Thailand. The most notable one was in December where we won 3rd place at the TechCrunch in China.  
SOC: In the formation of every scientific spinoff, one of the most important keys to success is the team. For many potential investors, the management team is the most important element in deciding whether to invest or not.  Could you please share some information about the team members who supported you and the project? What key additions do you need for the team in the short term?
Mr. Luka: We have the two Co-Founders, who run the business. We have research collaborations with Singapore and Ben-Gurion University of the Negev. We also have a marketing team now that's mainly focused on fundraising. We are now setting up an R&D team in the U.S., so what we need mainly are Ph.D.'s and high level scientists and product developers in the field of diagnostic.
SOC: What problem did you intend to solve by creating your technology/product? What results did you plan to achieve?
Mr. Luka: Our mission is to bring affordable testing to every home. We saw a very big gap in a niche market. Basically, in diagnostics today if somebody wants to get a test, they have to go to a doctor, who takes the blood and then wait a couple of hours or days to get their results. The only other technologies, which actually enable you to do home testing are limited today, mainly, in terms of their capabilities. So a very good example of what's available today is the pregnancy test technology. Everyone knows how to use it. It's very rapid and low cost. The only problem with pregnancy test technology is binary. It tells yes or no, positive or negative and that's good for many applications. But in medicine yes or no often not enough, and you often need a number that represents the level of a biomarker. Today, that's very difficult to do at a very low cost at home. In principle what we wanted to create is a very low cost easy to use a device that anyone can use and measure blood marker levels. So what we did is we combine the two technologies that are most widespread the pregnancy test technology and glucose testing technology. We combined it together with our patented chemical formulation and we showed it works. Today we have a medical platform that can test almost any blood marker at a very low cost within 15 minutes.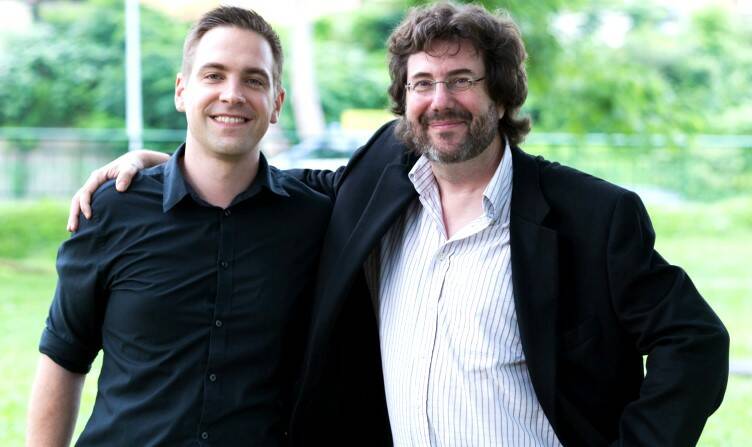 SOC: Has someone already tried to solve this problem? What is the USP of your technology/product and fundamental differences from other technologies/products that tried to solve this problem before you?
Mr. Luka: A lot of companies tried or try to do what we achieved. There are several different approaches that people take. The most popular way to do the measurement of blood levels at home is to either modify the existing pregnancy test technology or to use some kind of microfluidic or other types of detection mechanism. They work very well but they all require some bulky expensive reading machines. They have to put a test in a reader and those readers are often over 1000 or 2000 U.S. dollars. This is something that for home test use is just not viable. They may be used in hospitals, clinics but not for home use. Not many people would actually want to spend over 2000 dollars for a reader and then also buy the test cartridges. So this is where our technology is unique in that our reader costs around 50$ and the disposable tests $15-$25. So it's a very attractive proposition for the home users.
SOC: In order to understand the peculiarities of this particular spinoff, our investors always ask what is the investment structure of the company? Do you still own the controlling stake in your spinoff? 
Mr. Luka: We set up the U.S. company in February.  The two major shareholders are Prof. Robert and I. As I mentioned, we started our equity crowdfunding campaign on StartEngine in February, where we aim to raise our initial funding from both accredited and non-accredited investors. We raised over 150.000 to date. Of course, we are going to look for investment from professional investors; angels and VCs. Our target goal now is to raise 1 million U.S. for the first year of operation to the stage of a manufacturable product.
SOC: What is the actual addressable market currently for your invention and who are the current competitors? Could you please share with us the results of the market studies, if there are any? What are the barriers to entry?
Mr. Luka: As I mentioned, we have a platform technology. We can do testing of any blood biomarker that can be detected with antibodies. Of course, we need to focus on specific applications so we identified stroke prevention as our first medical application. In this view, we target stroke survivors because stroke survivors are at a very high risk of getting another stroke. In addition, there are around 7 million stroke survivors in the U.S. alone. Therefore, this amounts to a multibillion-dollar market opportunity with just that one application. As I mentioned, we can do testing of other diseases as well and gather a lot of valuable data with our IoT-enabled device. Therefore, our market is huge. The barriers to entry, like with any medical device, are that we need regulatory approval. We aim to reduce that barrier by doing good R&D and follow good business practices and be compliant to all regulations. We also have an amazing group of business, medical device, manufacturing and regulatory advisers on board.
SOC: We always need to paint a clear picture to the potential investors of a large and growing market opportunity of this spinoff.  Why in your opinion should your company have a high growth potential? Could you tell us all current industries and fields of your technology/product application and where do you think it could be successfully applied in the future?
Mr. Luka: Our main application focus is in medical applications, in stroke prevention but we also explore other medical applications. The potential for our technology for the future is military applications and nonmedical applications, including agriculture, fitness, lifestyle, wellness, high-performance athletes recovery and other types of testing applications. We can test almost any blood marker using our platform. R&D is needed to modify the test to each new application but in principle, it works for almost any blood biomarker.
SOC: The potential investors will be curious whether you already have your first clients and signed contracts? What was the feedback from these clients, partners, and customers?
Mr. Luka: Before we can start our commercialization we need FDA approval. What we know so far is that we get amazing responses from both stroke survivors and the industry. We know stroke survivors want our device and the industry has validated our technological principle.
SOC: We both know that for you and the investor it is crucial to reach positive cash flow as soon as possible. Certainly, the market scaling cannot be achieved without proper distributor networks and clients. Please tell us about your criteria of selecting partners and which markets are open for spinoff activity.
Mr. Luka: We focus on the United States that is the largest healthcare market in the world. Once we get FDA approval we can start distribution and our marketing effort. At a later stage, we aim to partner large and established companies in the field to do mass distribution.
SOC: It is very important to understand your particular vision and unique features of your company. Why do you think major market players might be interested in investing in your technology/product?
Mr. Luka: We are tackling the holy grail of diagnostics. Everyone is trying to move and decentralize the diagnostics into home care. This is something that has been evasive for a quite a long time. We think we have the technology that actually can solve that problem and serve that niche. There are a lot of players that want to do what we want to do. There are also a lot of competitors who develop technology similar to ours. It is just a matter of time, a matter of research and development, and good accountability to get to that stage.
SOC: Now we would like to refer to the next very crucial, even essential aspect, for spinoff companies 'as to their strategy of R&D, production, distribution, and marketing processes. Do you have your own unique strategy? Which of these processes do you consider to be your strength?  
Mr. Luka: The main activity and the main strength of our technology and our team is the high quality of our research and development. We focus all of our energy right now on the research and development. We need to develop a product that is stable and has a very good manufacturing behind it.
SOC: As a rule, the majority of spinoffs outgrow into exits. How do you determine the market for your product/technology and estimate its volume and dynamics? What is your potential share of the market? What is the market cap that your company can reach at its peak development and why? How long might this process take?
Mr. Luka: Our business model is different from a business model of the other medical device companies. We aim to increase the value of our company with achieving our research and development goals. Of course, the market opportunity is vast and one of the possible exists is to be acquired by one of the big leaders in the field.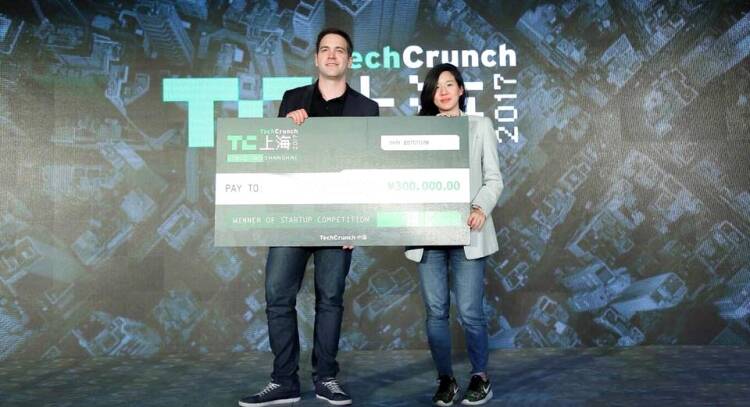 SOC: For spinoff companies, their intellectual property is a key to success. The investors pay particular attention to this. What key intellectual property does your company have (patents, patents pending, copyrights, trade secrets, trademarks, domain names)?
Mr. Luka: The core of the company, of course, are the patents. We have a license for the patents for the chemical formulation and assay composition, that covers the whole technology principle; low-cost measurement of blood marker levels. Therefore, the IP is very strong and is currently patent pending in the USA but we expect to be granted this year.
SOC: For both of us, as well as for thousands of successful spinoffs, it's not a secret that a new technological breakthrough may become obsolete very fast, especially as the patent validity period becomes shorter. What is the perspective protection plan of your technological advancement and leadership in a medium-term and long-term?
Mr. Luka: I believe that becoming obsolete, in terms of technology and the clinical utility, is very far away, given the current landscape. Healthcare expenses are growing, an incidence of stroke is growing and more people are at risk than ever, especially with the aging population and the increase in cardiovascular disease. In terms of patents. We, of course, have several additional patents lined up that we are going to file and that is going to extend the 'lifespan' of our company beyond current patent protection we have and also increase the value of the company.
SOC: The investors will want to get a clear picture of how many rounds of investments that you have completed? Are you seeking investments at this moment? What is the volume and time limits? What milestones will the financing get you to? What did you plan to use the investments funds for?
Mr. Luka: We started the company in February. We started raising funds on the StartEngine platform. We are raising 1 million USD and we already raised $150,000. We also open to investment from accredited investors, professional investors. The funding is going to take us to a stage of an industrial prototype. That is a manufactural version of our prototype so that we can start our clinical trials and get FDA approval.
SOC: Could you please describe your ideal investor? What aspects are important for you? For instance, is it experience, country, the amount of private capital or maybe some personal qualities? Will existing investors participate in this round?
Mr. Luka: There are three types of investors that we are targeting. At the StartEngine equity crowdfunding campaign, we are looking for investment from general public, like stroke survivors or people interested in investing in new and exciting technologies. Separately, we also seek investment from angel investors and VCs, that are preferably strategic and can offer additional advice in medical device development and regulatory compliance.
SOC: Our last question is: could you specify the most convenient way you would like to receive inquiries from potential investors? Should it be by e-mail or a personal phone call?
Mr. Luka:  Email is preferred, but phone calls are also acceptable. I am also available on Linkedin, WhatsApp or WeChat as a means of initial contact.
We would like to express gratitude for the time you have dedicated to this interview. SPINOFF.COM will be pleased to support your project and to share the interview on your Eclipse Diagnostics with all potential partners and investors!