Having three kids of her own, Jessica Alba, the famous American actress and businesswoman, has created The Honest Company and Honest Beauty with a desire to provide a safe and effective wellness brand for families, because she believes what you put in and on you and your kid's body really matters. Respecting her family and traditions, she embodied her own family care into a personal ecofriendly retail brand that worths $1 Billion. According to Forbes, Jessica Alba became one of America's Richest Self-Made Woman with $200 million fortune.
THE FOUNDER
Jessica Marie Alba, the famous American actress and businesswoman, was born April 28, 1981, in Pomona, California. Her mother has Danish, Welsh, German, English, and French ancestry, while her paternal grandparents, who were born in California, were both the children of Mexican immigrants. Alba was raised as a Catholic. Since her parents were believers, she adhered to all the principles of the Bible. She began her television and movie appearances at age 13 in Camp Nowhere and The Secret World of Alex Mack, but rose to prominence at 19, as the lead actress of the television series Dark Angel for which she received a Golden Globe nomination. Her big-screen breakthrough came in 2003 and she soon established herself as a Hollywood actress and has starred in numerous box office hits throughout her career. Magazines including Men's Health, Vanity Fair and FHM have included her on their lists of the world's most beautiful women.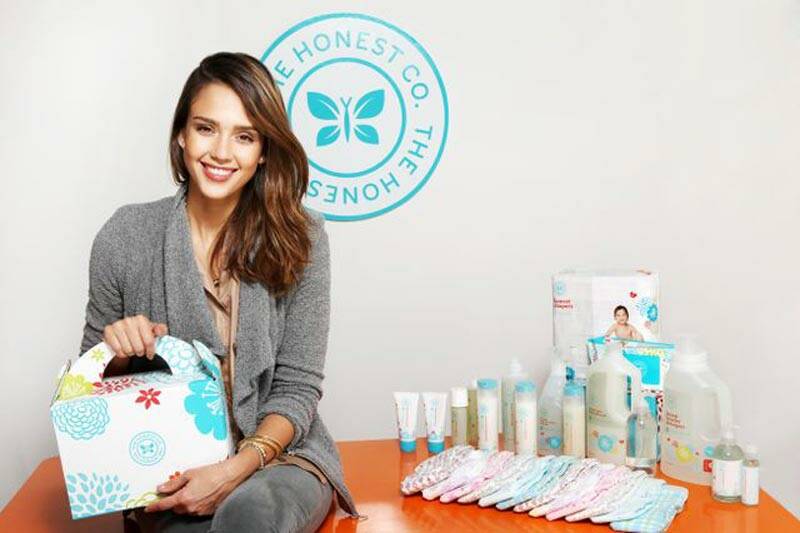 THE STORY
As the mother of three children, Jessica Alba spent late nights online, researching the contents not just of the offending detergent but also of everything in her bathroom cabinet and under her kitchen sink. She was allergic to some of the detergents and was like, 'How can this be safe for babies if I'm having this type of reaction?'. What she found terrified her: petrochemicals, formaldehyde and flame retardants in everyday household products from floor cleaners to mattresses. Some were listed on the ingredients label plain as day, with others disguised under the catchall of "fragrance," which is entirely legal. Armed with Internet printouts and fear for the health of her unborn child, Alba first tried to shop around the problem but grew irritated trying to find natural and eco-friendly products that weren't either extortionate or seemingly designed for yurt-dwelling vegan yogis.
She tried making her own cleaning products out of baking soda, vinegar and essential oils but wound up with something closer to salad dressing. So when she came across Christopher Gavigan, who for seven years led a nonprofit called Healthy Child Healthy World, she, like most new mothers, asked him what to buy.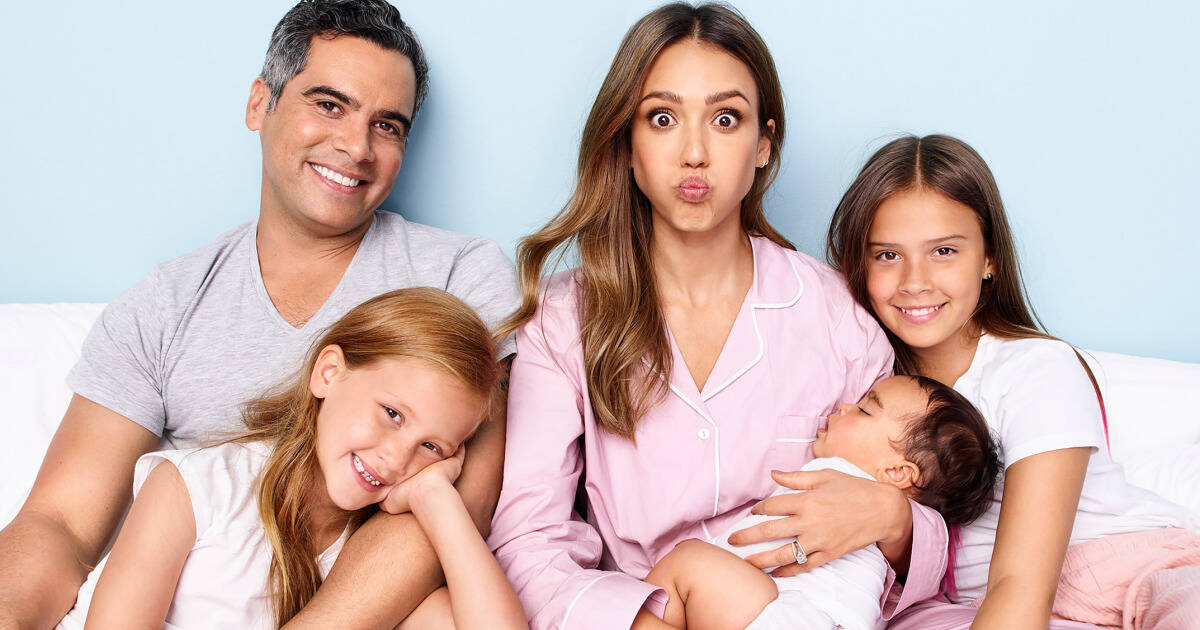 In January 2012, Jessica Alba together with Christopher Gavigan, her new business partner, an American entrepreneur, author, co-Founder & Chief Product Officer of the company and father of 4 kids, launched a consumer goods company The Honest Company. Alba became the company's co-Founder owning up to 20 per cent of the company share.  The company offers a collection of personal household products, baby goods, diapers, and body care products. In early 2013, Alba released her book, The Honest Life, based on her experiences creating a natural, non-toxic life for her family. The book became a New York Times Best Seller. The company was valued at US$1 billion as of 2014. The company had $170 million in 2014 sales and was valued at $1.7 billion as of August 2015. The products are sold through online retailers e.g. Amazon, Target and Personal webpage, as well as products, are available offline at a variety of national and regional retailers.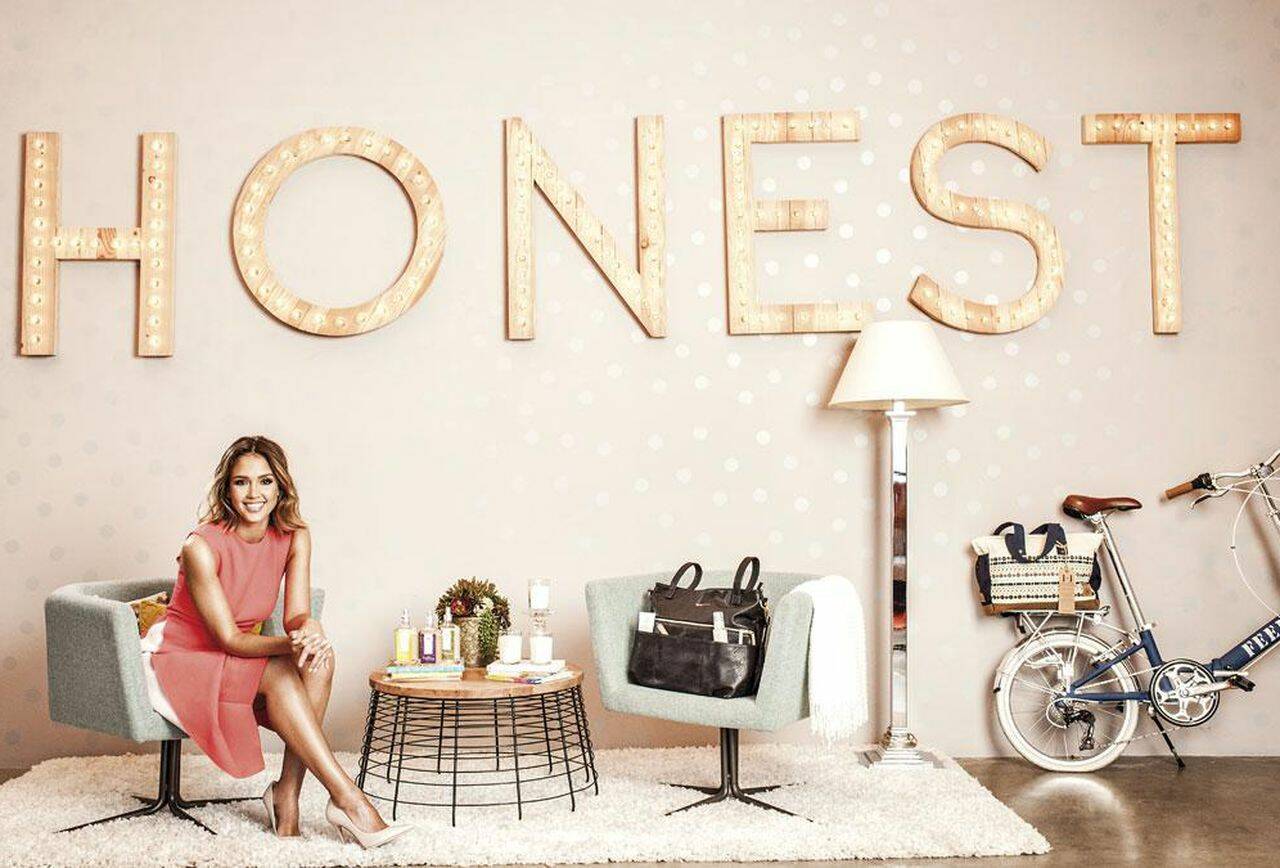 HONEST BEAUTY
In October 2015, Alba launched a collection of skincare and beauty products called Honest Beauty. The streamlined version of Honest Beauty included 45 products (35 colour cosmetics for lips, cheeks, and eyes, plus 10 skin-care products), and features a few fan favourites, like Alba's beloved Magic Beauty Balm. "It's always in my bag," she says. Jessica tells she dabs the chamomile- and jojoba seed oil-enriched ointment all over to hydrate parched lips, soothe chapped cuticles, and even tame unruly flyaways.
Core Honest Beauty items, also including the Best of Beauty-winning Everything Primer and Lip Crayons, are still very much a part of the line — with the same formulations. However, not everything made it into this new-and-improved collection. Certain colourways were, unfortunately, cut. There are some shades, though. For example, the Lush Sheer Lip Crayon, a creamy lip chubby made with coconut oil and shea butter, now comes in two additional barely-there shades (Sherbet and Bordeaux), while Fig and Blossom were added to the Lip Crayon Demi Matte range. Each retail price is $13.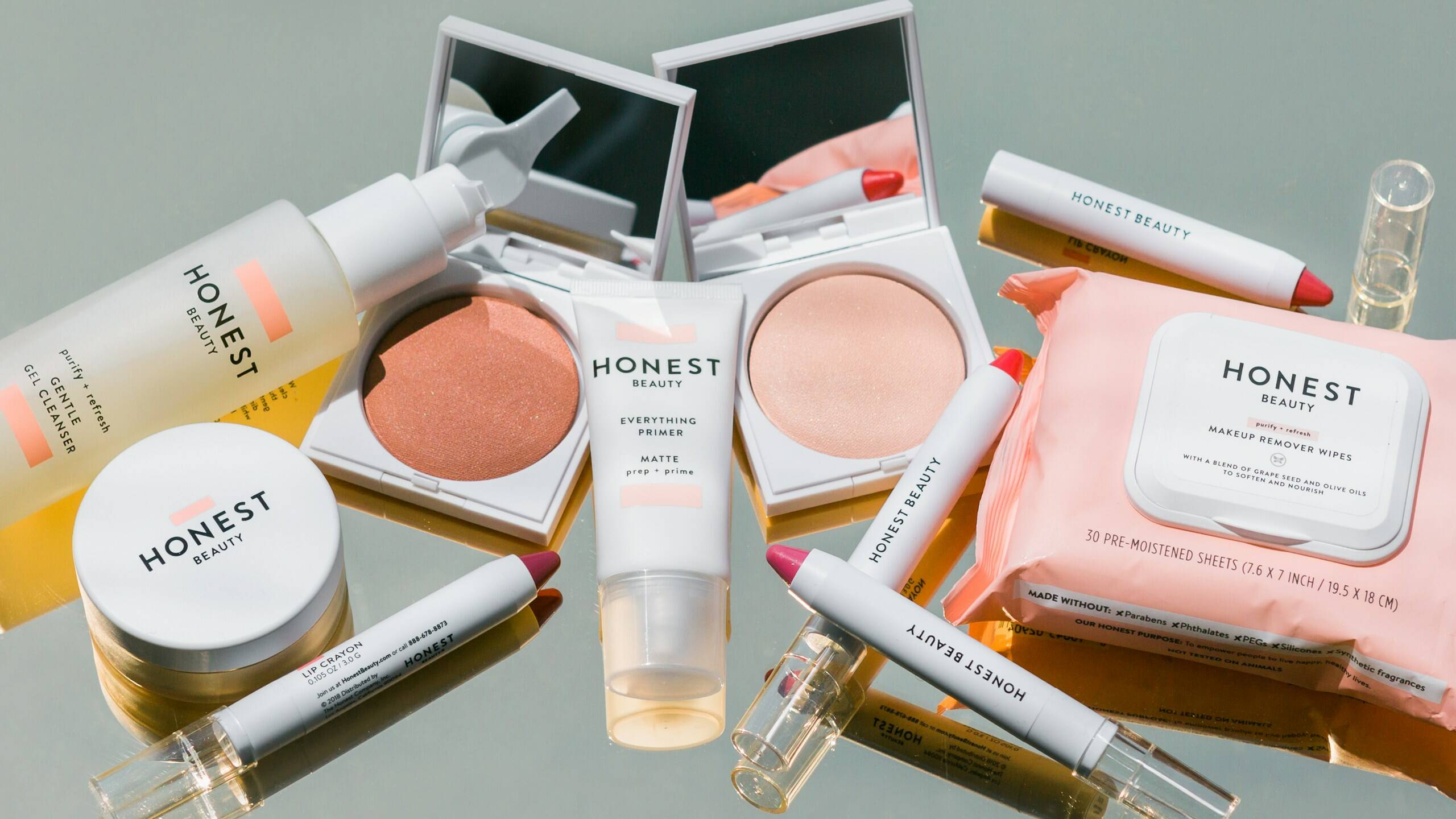 Prices:
Honest Beauty Vitamin C Radiance Serum with Artichoke & Clover Extracts - $25.99;
Honest Beauty Crème Cheek Blush - $12.99; 
Honest Beauty 3-in-1 Detox Mud Mask with Activated Charcoal & Jeju Volcanic Ash - $17.98;
Honest Company Gently Nourishing Face and Body Lotion - $9.99.
Inside Honest HQ, Alba hosts brainstorming sessions, sketches out ad concepts with markers on chart paper, tinkers in the lab with in-house chemists, and crowdsources "the next cool thing" with fans on social media. But the most important thing is that Alba tries to support her Honest brand name providing non-toxic, 100% cruelty and paraben-free skincare and makeup with only plant-derived ingredients.