Exclusive interview for SPINOFF.COM with Roman Sakun, CEO at Hushme company, one of the founders of Hushme device, which was invented for improving speech privacy
Hushme was invented by Ukrainian engineer Roman Sakun and his friends. It is a personal acoustic device that protects speech privacy in open space environments and public places. This innovative headset has such benefits as good audibility during a phone call, lower noise, portable speaker function and speech privacy. It has two modes of sound noise reduction and sound masking. The product made a splash all over the world.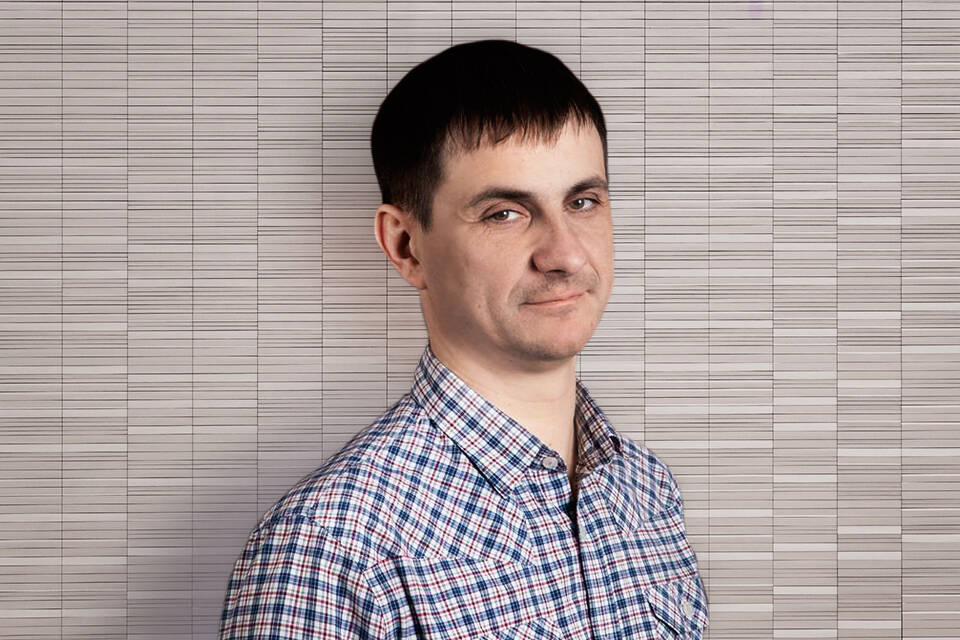 S.O.C: Dear Mr.Sakun, we are so grateful for your generosity this day in spending time speaking with us and sharing your insights about your Hushme device.
Roman, our investors and we would like to learn more about a vast experience and your professional background.
If I return on 20 years ago, I graduated from Kharkov Aviation Institute, where I got my first speciality as planning engineer. Without getting into details, in the mid-nineties, economic disciplines were fashionable in the higher educational institutions, so that's why many technical universities opened economic faculties. But in fact, there was 70 percent of similar information at the other faculties, such as the Theory of Strength of Materials, Business Economics and Finances, Accounting and others, as far as it could be possible in the early 90's. I graduated from the Institute with all the regalia, but I could not find a very good job with the possibility of personal development in Kharkov. But still, I had some work. I worked as a sales representative for a year, earning good money at that time, but somehow this was not enough if to speak about knowledge, in fact, there was much more to grow somewhere further. In a year I moved to Kiev, where entered full-time education.
I graduated within a year, even considering an internship in the USA. I graduated from IMI Kyiv (International Institute of Management, which is the representational office of Lazarski University), where I received a financial MBA, and after that I settled in Kiev and began my career development. I started with a foreign company Tetra Pak, where I ran customer service department of the Ukrainian network of Tetra Pak. As a rule, this is all about logistics, orders, placement, manufacture support ... Not banking sector, but manufacturing (customers, orders, coordination with factories). Thereupon, in 6.5 years I reached the directorship. I was offered to leave Ukraine to land a job at other factories, but I did not want to. I accepted one proposal for which I moved to Odessa for 8 months to work at Vitmark (PJSC Odesa baby food cannery Jaffa) and there I worked as supply chain director. After 8 months of working there, my good friends persuaded me to return to Kiev, where I started working with them in the retail network Novus. From the first day there  I worked as an IT director. I built an inform system in its entirety,  we implemented SAP there.  How did it happen that I hold a position of supply chain on my previous work place and than I started working as director? So when I was still working in Tetra Pak, we got rolling, SAP deployment, and we, those who were key employees from each direction, were simply taken to the project and in such a way I actually spent a whole year in this project.
Generally speaking, I liked building business processes with modern information systems and working at manufacturing venture .You see, everything somehow fused pretty well on the one hand, because I like information systems and IT, and on the other hand I deal with real business and real manufacturing processes. Since then, anyhow, I have been doing this. I worked as an IT Director of Novus for 3.5 years. I built this system from scratch. Then headquarters changed the workplace in favor of the Chumak company and I left Novus with them. And for this very moment my main job is the IT director at Chumak-FMCG company. When I came there my main duties included information part and all business processes to be put right and promoted to a higher grade- to modern skis and SAP being deployed and completely the enterprise is being covered, all business processes are covered. Many people come to us, and we show all kinds of our achievements and so on. Two years ago there was an idea with the guys on our device, in parallel with the work at the expense of its means we develop this process. Now I work in the company Chumak and in parallel as CEO in our young company Hushme, which is engaged in this project.
S.O.C: Your experience is invaluable! During your career path, you grew from sales administration assistant to the Head of Sales Administration department with Tetra Pak, then to Operations Director with a leading Ukrainian food manufacturing company. Later on, you got interested in convergence of software technologies and business processes and became a top expert in ERP systems adaptation and implementation. Considering your tremendous experience, maybe you can share with us some more of your success stories?
I was awarded with the 2013 Best SAP Implementation Prize for FMCG company in Ukraine by the global ERP platform developer SAP AG. Right now we are the team of 6 with vast experience in corporate management, R&D, and hardware startups.
S.O.C: I'm already amazed at the breadth of your talents! Share with us the story about Hushme, please! How did the idea of creation come?
In March 2016 three of us, good friends, Konstantin, Andrey and me were having lunch. We were sitting in a café, it was rather small and quiet place, with only a few visitors. Later on, a girl came, she had to make a skype call, so she put on earphones, which immediately made her talk louder. As a result, everyone started to stare and unintentionally tap the conversation. Though no one complained, she felt uncomfortable and decided to cut off an important conversation. Just then an idea came: what if she had the possibility of 5-10 minute private talk without bothering people nearby? How great and convenient it would be both for her and other visitors! After sharing this idea with future co-founders, who acclaimed it enthusiastically, we decided to set to work and implement it into life.
S.O.C: It is so interesting to know more about the process of Hushme creation. Please tell on which stage of commercialization your product currently is? Was your project funded by any state financing or grants? Has it already received any honors or awards?
Frankly speaking, we did not popularize the product in chase of the awards. We caused a real sensation all over the world without money and without something special. Numerous organizations wrote about us and shot journalistic stories. Fox News and BBC are among them! I just can't remember CNN in this list(laughs). I gave interviews online for both American and Asian channels. We held two international exhibitions. At the beginning of this year, we visited Las Vegas for CES and everybody started talking about us there, many of them started writing about us. Being in London, we made even greater sensation on the Wearable Show in March (March 7-9). There are fewer people there than at CES, but the specialists are narrowly focused, so they understood more, they looked at, asked questions and we noticed that many more authoritative publications wrote about us (Mashable, for example). The process had been immediately grabbed and it had gone further in the world. However, we did not participate in a large number of exhibitions, but so many organizations started writing about us! We have a huge number of potential subscribers.
This stage is completely operational. The device consists of electronics, it is already milled and it is not printed on a 3D printer, we assembled it at the factory in a single copy, but it is still a prototype. We have accomplished Kickstarter successfully. Our period of participating there was up to 30 days. We launched it on May 15 and finished on June 15. There we collected 73 000, although our target was set at 70000. Now there is a second crowdfunding campaign on Indiegogo, but this is a campaign of additional financing without extra advertising and support ... Easy does it! One person a day, a couple of people … they'll buy something. It goes on for ten days and we have already collected for about five thousand. At the moment, we conducted a questionnaire among our backers, there are about 250 of them. And we conducted it among those who were at Kickstarter and Indiegogo.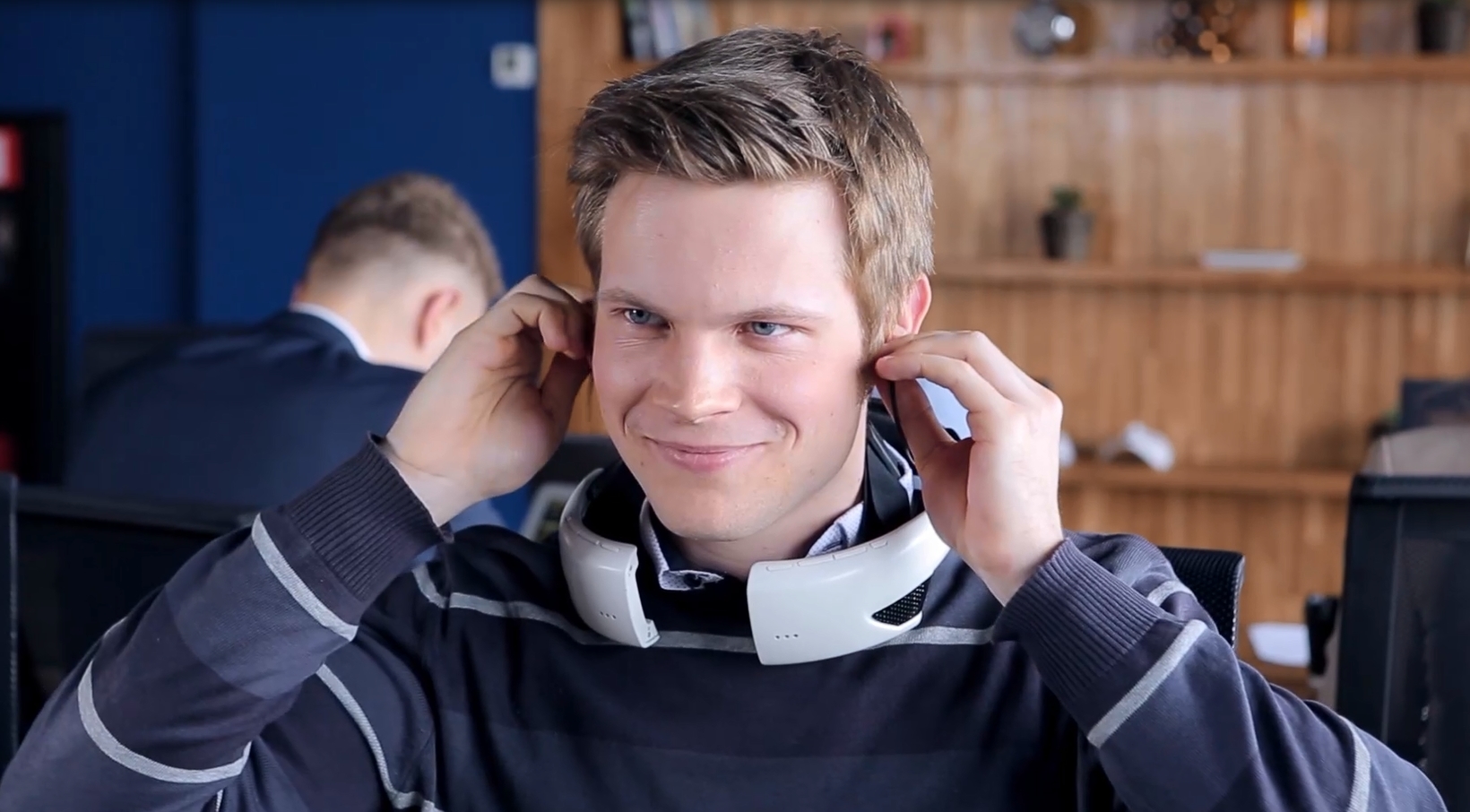 We conducted a survey about the wishes for the form, for color, for additional functionality and so on. So that is for us to know exactly whether there is a need to change a form. We wouldn't change something globally, but maybe some subtleties could be improved. In general, we received the results yesterday and started discussing the questionnaire. In the last analysis, we heard what we've been planning to hear. Some things, where we doubted or where we were sure were just confirmed by that details. Our backers confirmed everything. In principle, we understand that there's nothing to change globally, we need to make final tuning and iron out the kinks. Meanwhile, we keep going in a timely manner as we promised to the backers. The production will start in October or November. Actually, we reckon upon November, with the possibility of carrying out all the shipment in December, before New Year and Christmas holidays. Shipping will be held for the backers who have already bought the device.
Right now we are preparing a second questionnaire. Subscribers of our site, (we have several thousands of them) leave their addresses and information for the development of the project. We ask our subscribers about the moments which could frighten them and also we ask for advice because we would like to know how we can increase the sales now. 
S.O.C: Roman, can you share with us the description of Hushme unique technology?
There are two modes of sound noise reduction and so-called sound masking: passive and active. It is passive due to the most modern noise-suppressing materials. When you wear it, more than 60%, if not more, of the sound waves of your voice are suppressed by passive noise canceling. We conducted research ourselves and everything was confirmed by our colleagues, professors from Kiev Polytechnic Institute from the Acoustics Department. They also confirmed that at the moment the most effective sound suppression in percentage terms is still passive thanks to special insulating materials, which suppress the voice of much more than half. Being on three meters from a man, even in a quiet office, it will be possible to hear a whisper which is barely perceptible. For example, in our noisy offices, if someone is typing something on the computer, and if you are sitting at a nearby table while talking to someone, you definitely will not interfere with your neighbor, because only fragments of words will be heard. That is, if you do not intentionally listen to someone's talk, then you will not hear anything.
And the active mode is to some extent our know-how this is an active mode of voice masking because we were working on the issue of active noise cancellation. In practice, active noise cancellation removes such a negligible percentage of the wave that it does not matter to the human ear. Even with an expensive technology, the drop will be literally 2-3-4 decibels, when the human speech in a calm state, without a scream, is 70 decibels. After passive noise cancellation, it remains about 30-35 decibels. The rustle of paper in the library considered as a quiet whisper. And if you add here active noise reduction - you can remove 2-3 decibels, which will be indistinguishable to the human ear. Most likely a person with a musical ear will understand that the sound has become quieter, but globally it will not disappear. Therefore, we decided to use the technology of active sound masking. It implies that: when we talk into a microphone and use a mask, there are two sensitive microphones on the inside of the mask: one microphone transmits a voice to your mobile phone, and the second microphone takes your voice, analyzes and there we have hidden a special program that puts a pre-recorded other sound signal on your voice. It seems to be white noise, but the technical white noise itself grates on the ear, as it was in the old days, when the TV did not work, there was no signal and there were white noise and broadcast interference.Therefore, you can find a variety of sounds, including the noise of leaves, we even recorded the sounds of Star Wars characters (the robot named R2D2, Darth Vader, and so on).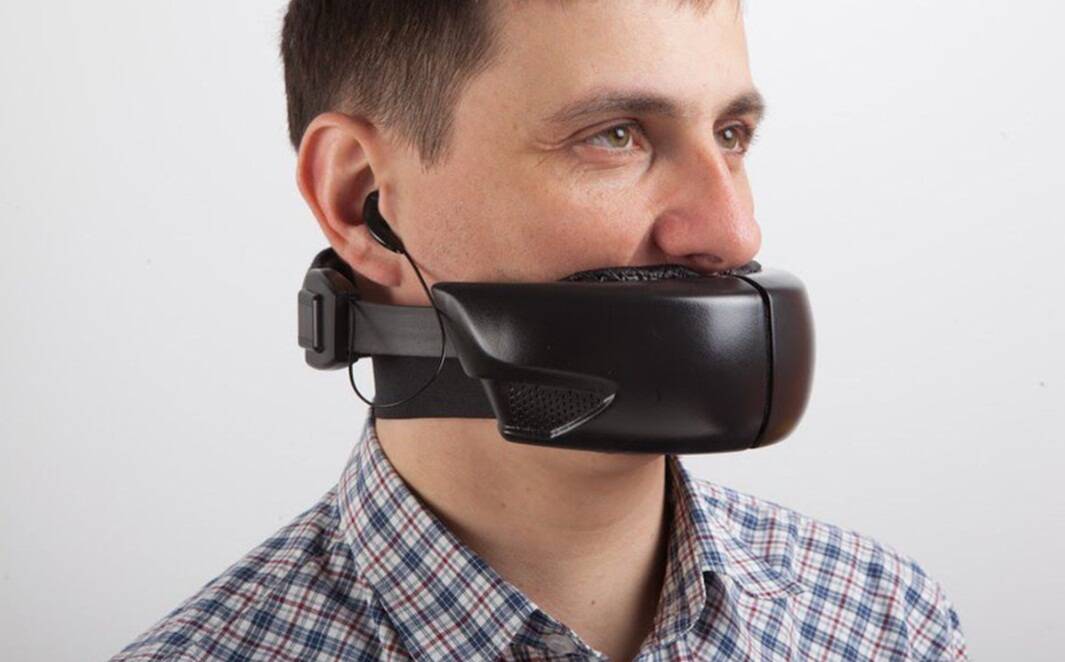 S.O.C: I just remembered Star Wars characters! That sounds funny!
Yes, it really is! These pre-recorded sounds are transformed and superimposed on the remains of your voice and with the same amplitude are given on the outside of the mask. If you are silent, then the mask is silent too, if you start to talk, then the mask starts talking with you. In this mode of the sound masking if people stand in 1-1,5 meters from you, if they listen to your telephone conversation, they can snatch maybe some pieces of letters or syllables, but they won't understand the whole meaning of the conversation. And instead of your speech, they will hear the sound of the wind or something else. In an open office, of course, it is better to use passive noise reduction to reduce the overall noise pollution and partially hide a private conversation. And if you are in an open space, if you go outside, you are at the bus station, at the airport, at the railway station, you go somewhere by transport, you can safely use active sound masking. You will not interfere with anyone, because of the noise that is added to the active masking.
S.O.C: Wow! That is really impressive! In the formation of every scientific spinoff, one of the most important keys to success is the team. For many potential investors, the management team is the most important element in deciding whether to invest in it or not. Could you please share some information about the team members who supported you and the project? What are the key additions to the team needed in the short term?
At the beginning, I told you that an idea came to our minds two years ago.I tell about that two colleagues, who I work with in Chumak company. By the way, we are all about the same age, from 38 to 40 years. Konstantin Shevchenko is CEO of Chumak company. He is a good friend of mine. 
Konstantin's areas of expertise in real business span Strategic Marketing, Lean Manufacturing, and Human Resources Management, as well as Business Development and General Management.
Over the last 15 years, Konstantin gained invaluable experience with international and local businesses. He started his path as a Management Trainee and Marketing Manager with the multinational food packaging giant Tetra Pak, and then he worked as Marketing and HR VP with the big Ukrainian grocery retailer Novus at its start-up phase, that grew from 20 to 2000 employees in the first three years. Over the last 6 years, Konstantin has been serving as the CEO of a leading Ukrainian food company Chumak.
Konstantin holds Master's degree in International Business Administration from National Economic University (Ukraine) and he graduated from Kyiv-Mohyla Academy with Bachelor's degree in Political Science. 
So, as I have mentioned above he also went a long way in sales, marketing and manufacturing. He reached his CEO position from the modest beginnings.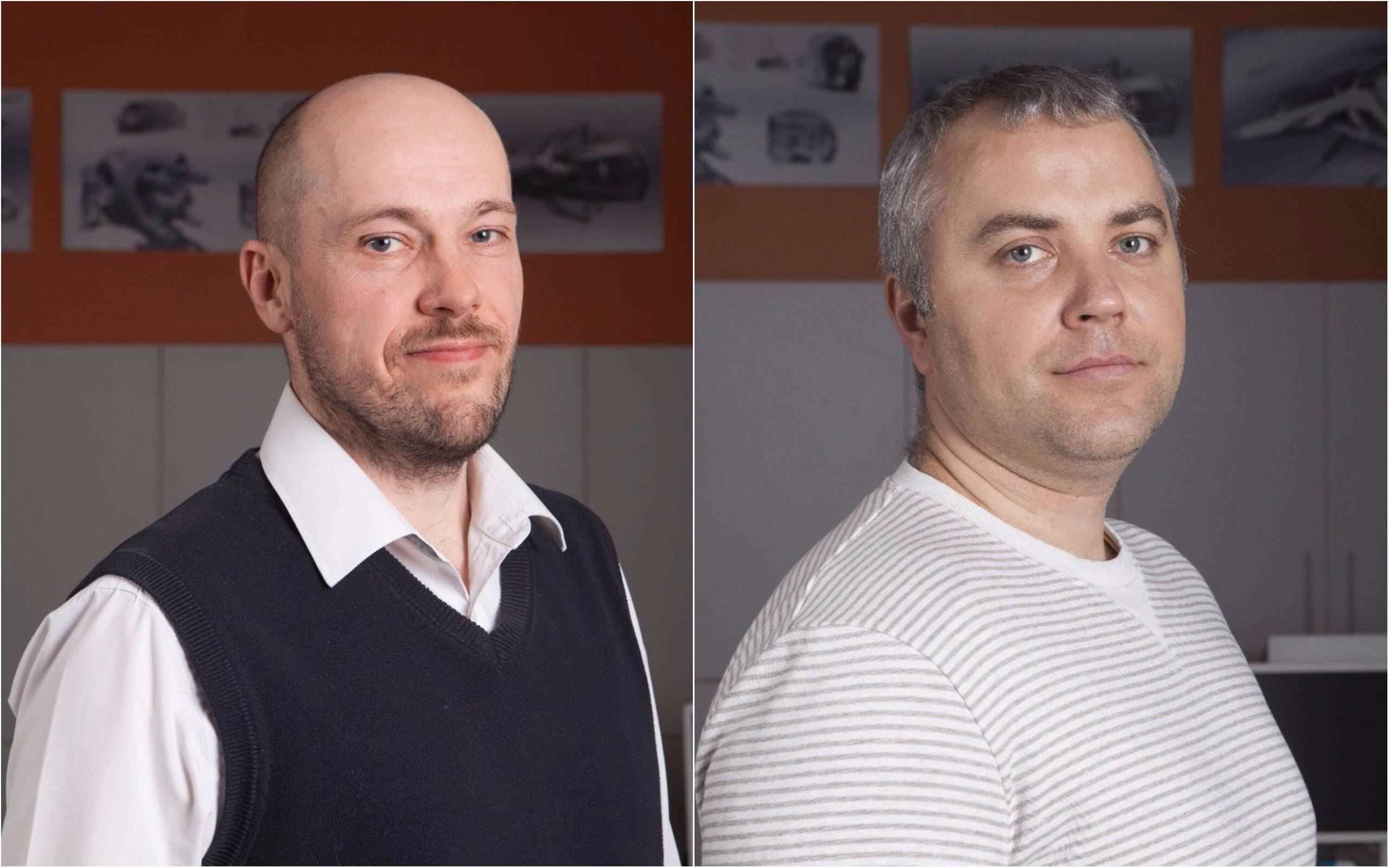 Our third partner; Andrey Levchuk, is CFO of Chumak. He has been working in Chumak for about 15 years, since that time when he graduated from his Institute. This was also his first job. He was a student when he came to the company for an internship and now he is the CFO. In our Hushme company he is also responsible for finance. And Konstantine is responsible for marketing. At this moment the project is at the level of a hobby. When there is free time, we develop this process, invest our money to make our idea fully realized. 
Strictly speaking, there were three of us when we came to the guys in the ARTKB bureau with this idea. We talked about the idea and initially, our relationship was built in the order of a customer (we were customers) and a supplier (they were suppliers). They worked on the idea and they really liked it, so they also turned on the heat! After the first stage of working out the idea and the first sketches drawn, they became our partners with a slight share for the first time. But then after the exhibition in Las Vegas, when our invention made such a sensation and our expectations were confirmed that the device, although it is unusual, is very much in demand, because this is a very urgent problem and there is no technological solution for it. This is the first attempt at a technological solution, so there is the great hope, including the certainty that the device will be sold and popular. After the exhibition, we became meaningful partners.
Three members from ARTKB bureau joined our Hushme company. Alexander Nesterenko delivers complete product design and engineering solution/manufacturing processes. Alexander was engaged in it all his life, that's why he is responsible for this in Hush Me. Vladimir Khyliuk is in charge of production and logistics, shipment, etc., so he is responsible for the same in Hush me. When our device will be transferred to production, Vladimir's duties are to follow production, quality, punctual shipping, further support and so on. Working at ARTKB bureau, Yaroslav Romashko is responsible for sales, the same he does at our project. At this moment he begins to communicate with concerned parties and potential distributors. Literally two weeks ago we were reached by the future distributor from Japan. He issued the suggestions about launching an advertising campaign on the Internet and in newspapers, in order to sell more when we will be ready to ship.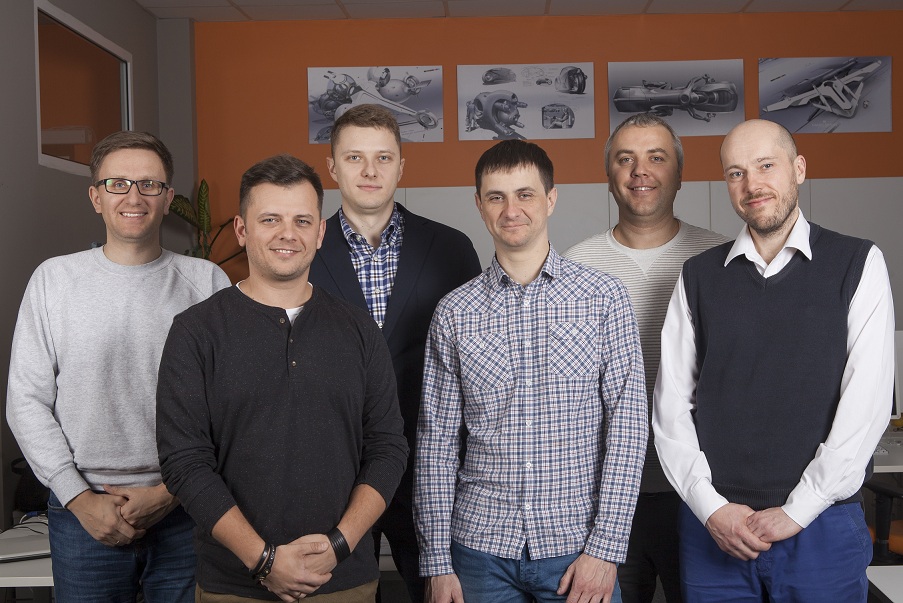 S.O.C: Roman, it is not a secret that the development of Hushme and its subsequent commercialization presupposes some problem and addresses unmet needs. Respectively, what problem did you intend to solve by creating your device? What results did you plan to achieve?
With Hushme, we aim to address the problem of speech privacy protection and noise pollution in open space environments. Alexandra, you see, there is a big problem, it needs to be solved. Yes, this device is really unusual. Some people are embarrassed, some are frightened. Some people confirm that the main thing is that the device of top-quality should be functional. I remember the times for about 15 years ago when the first headset appeared, it was not even wireless, but wired. When I visited Sweden for business the Swedes told me they would never wear such a device! It looked stupid. Alex, imagine the picture: there is a girl with long hair, she walks waving her arms. The device is invisible, because of her hair and unfamiliar people could perceive this process as an oddity! And now there is a huge variety of harnesses! And no one pays attention, everyone is easy-going about people passing by and talking like this!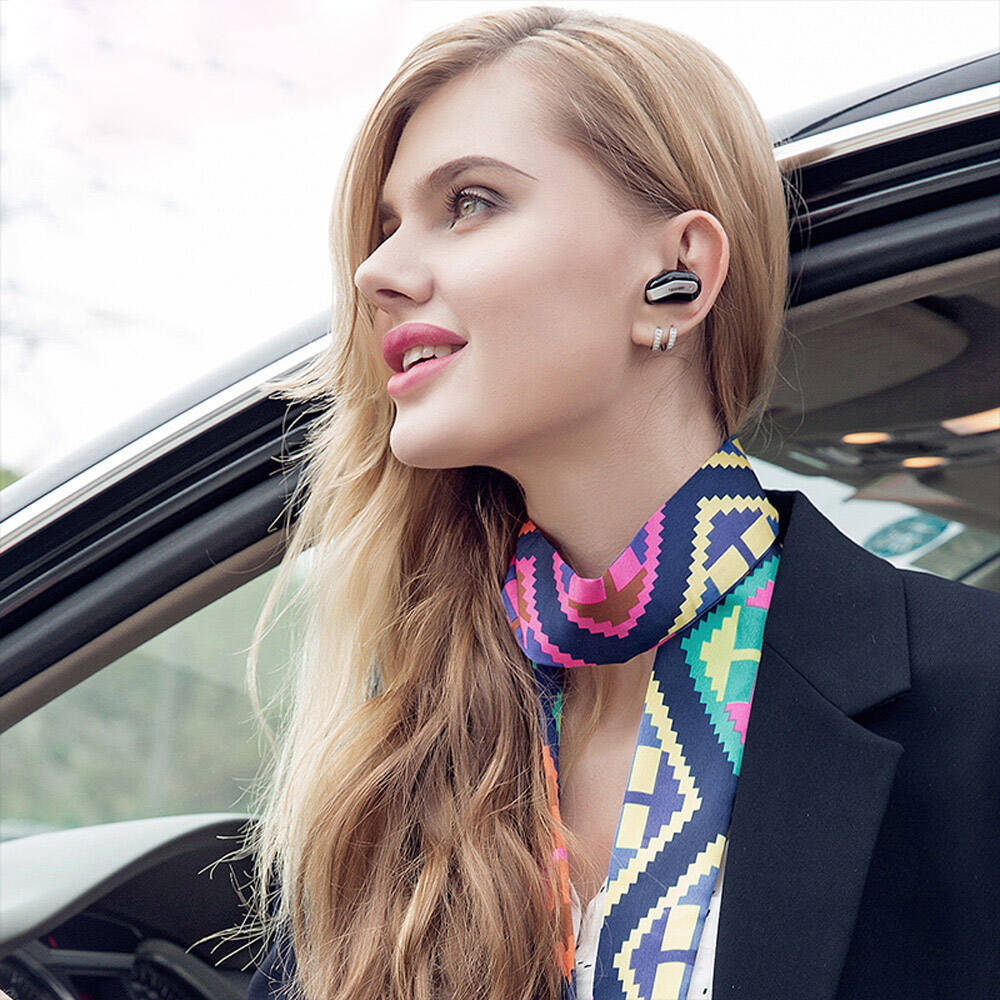 S.O.C: As far as we understand from the video on your product, the problem which you targeted to solve was actual before.  Probably someone has already tried to solve it. Is it right? Understanding the USP from the investor's side could make the product №1 for them. What are the USP of Hushme and fundamental difference from other technologies that tried to solve this problem before you?
And no one paid our attention to something like that. But just a couple of months ago we accidentally found some device and called it our direct competitor. You know, this device is similar from one side and unlike from another side.There is an American company that has been working since 1945-1950 years. The company has a similar mask, but it is more like a mask for breathing – it is stationary and huge, and it's not a Bluetooth headset that can be worn with hands-free and so on. It connects to the phone through the cable and you can speak directly into it. They still exist and are sold, they have customers. By and large, they are sold only in the USA, because they have a choice among the main customers, this is the military sphere, ships, etc. and American courts. It is forbidden to talk on the phone in American courts, and when the judge says something - he can not be interrupted, so when someone dictates something, then he speaks directly into the mask for others to write down. And it is true. Several people from America contacted me. I talked with a journalist accredited in the American court, who said that our device is super and it fits the bill. It was in the spring when we were just preparing Kickstarter campaign. This journalist said that he will buy our device and test it, also he told there will be a huge market for HushMe. He as an accredited journalist in a court always has a situation when he can not talk on the mobile phone on the one hand, and on the other hand the judge tells interesting things or pronounces judgement and a journalist would have to transfer it right now to the editorial office to be the first one, but he has to either leave the courtroom and lose some additional information, or he risks to be removed from the courtroom, because going in and back is inappropriate. This journalist told me how he risks sometimes diving under a chair and hiding while he is whispering into the phone and he always fears the judge will turn him out of doors untill the end of the process without the permittance to come in. And if this device also frees up hands for the possibility of writing, it is really great!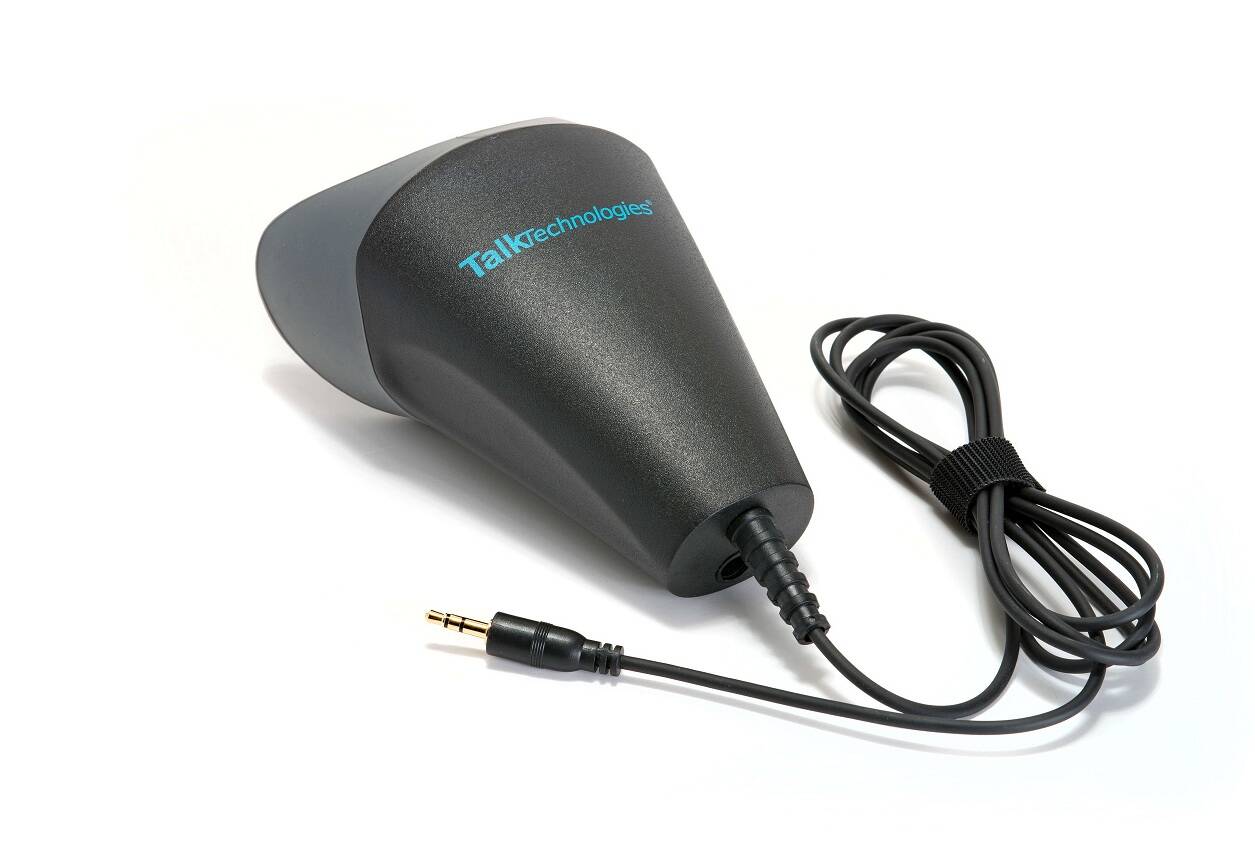 S.O.C: In order to understand the peculiarities of this particular spinoff our investors always ask what is the investment structure of the company? Do you still own the controlling stake in your spinoff?
The company is currently owned by 6 founders. Legally we are in Delaware, an American company. And here in Kiev, we position ourselves as R & D office. In America, we also have accounting service and we are taxpayers there. Our account is opened in Washington. Everyone from our company invests their own money. Everyone has a different share. Konstantine, as the CEO of Chumak, can invest more, the rest of us invest smaller amounts, but in general, everything is being promoted exclusively with our own money and our proper work. ARTKB bureau helps more with work than with money, because they can bring to life all the projects.
S.O.C: We wonder what is the actual addressable market currently for your invention and what are the current competitors there? Could you please share with us the results of the market studies, if there are any? What might be the barriers to entry?
We have the orientation towards multimillion markets, and in general, our aim includes white-collar workers, people on the move, those, who travel a lot and move a lot for use on the street, at the airport; the youngsters also, who can use the device for fun. A couple of big call centers reached us out, where the problem is a very noisy office, employees are constantly talking on the phone and bother each other. The leadership put crazy money into stationary soundproofing, which costs a lot! Heaven forbid if the equipment can be thrown out while moving to a new office and thereby they bury all investments. One American said that he bought the device for himself and he will show it to his colleagues because he also works in the call center. The sole biggest barrier is social perceptance of a muzzle-like voice mask when you lock it over your mouth for voice muffling.
S.O.C: We always need to paint a clear picture to the potential investors of the market opportunity of the spinoff that is meaningfully large and growing. Why in your opinion your company might have a high growth potential? Could you tell us all current industries and fields of Hushme application and where do you think it could be successfully applied in the future?
Companies spend thousands of dollars on arranging privacy booths in their open space offices. Hushme, being a wearable device, can serve the same need at a fraction of the cost of a specially insulated booth.
There are 2 billion smartphones and more than 200 million portable hands-free devices in the world: Potentially, we can talk about a million-dollar market. We position ourselves as a Bluetooth hands-free headset with additional voice masking capabilities, separately you can use it as a Bluetooth speaker. It's a device market which is measured by millions. Even considering the consumer point of view, not to mention the military markets!
Besides, as for the military market, we see a great potential there. This field could be in for a treat if it is possible to say. There is a need there, for example, starting from the noise in the tank or on the battlefield. We are ready to communicate on this topic. When we finish the first batch and start selling it to our backers, we really want to contact the military officers.For example, Americans. We see such a perspective for ourselves but have not yet communicated with such people.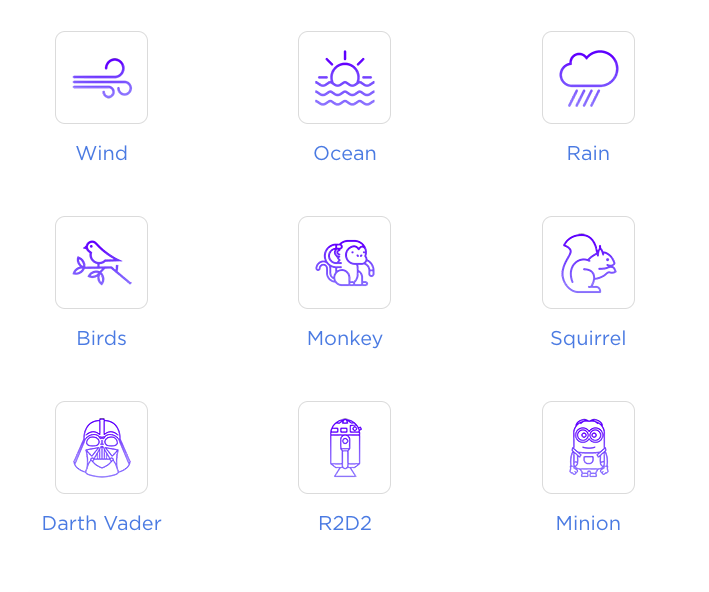 S.O.C: The potential investors will be curious whether you already have the first clients and signed contracts? What was the feedback from your partner's markets and customers?
There are many potential contacts, distributors from different countries (US, Europe, Middle East and Japan) who ask to send a price list and sign a contract. They say that they want to be our distributors and resellers and so on. People had already confirmed that they are ready to buy a dozen or more. Someone asks for at least one copy, but not a prototype, they want the ready-to-use product. Those moments are already commercial ones, when it is necessary to have a party which is already manufactured so that it can be shipped to distributors for sales.
S.O.C: Dear Mr. Sakun, we both know that for you and the investor it is crucial to reach positive cash flow as soon as possible. Certainly, the market scaling cannot be achieved without proper distributors network and clients. Please tell us about your criteria of partners selection and which markets are open for spinoff activity.
Hushme is a one-of-a-kind wireless headset and as a gadget, it is open for sale globally using the existing channels to end consumers. We also count on professional customers like co-warking centers, call-centers, etc. Here we are knocked at the door with a request to give a price list and we are ready to trade. We are still leaving contacts, thanking and saying that we will contact them later when there will be a fully functioning device and we can really discuss the price policy. There is an understanding of what the price should be on the retail shelf, this is about $ 249, at least for America. This is the price that was formed on the basis of point polls at an exhibition in Las Vegas.
When people say they want to buy right now, we ask the question: how much could you pay for it, and people fluctuate to 220 dollars and within these limits. We asked for about a couple of dozen people.The price does not scare them because it's a hands-free c with additional features, it can still be used as a Bluetooth speaker. We see such a price after all the campaigns on the site, on the shelves in the stores. Hence, accordingly to the situation, we must build on the gross profit that distributors and we would like to receive. When I've been to one of the exhibitions, one American tried to teach me how to lead a business, he told that there shouldn't be any action without prepayment and overcautiousness. But we went through a good school taking into account the experience of the whole team and we can say that we do not work without prepayment.
Look, for instance: we were contacted by one Arab call center, where they have 4000 phones. They said that they were ready to order 4000 copies when production would begin. By signing such contracts we will definitely take a 50% prepayment, and then we will start working.
All the things, such as price list for distributors, working conditions, exclusivity for sales will be worked out in September or October when we will be closer to the real date of production start.
S.O.C: It is very important to understand your particular vision about unique features of your company. Why do you consider the major market players might be interested in investing into a promotion of your product on the addressable market?
Hushme is very unconventional and weird, yet useful as it serves the need of speech privacy protection, and thus it could become a trendsetter for the global tribe of gadget geeks.
We are the first in the market. No one invented such a device before us, except Americans, of course. They experience their device since the year 1945 working together with the courts and government structures. If to pay attention to the design of American device, since that time almost nothing has changed. Though the device is personal but is still stationary. And we are the first, considering that we have designed a Bluetooth hands-free headset. We are the first who raised this problem. We have granted the patent for the brand and for form factors all kinds. We have not yet made sales, but we are already recognizable as Hushme brand, many people have heard about us, many people have written. We finished Kickstarter campaign, but so many people around the world heard about us and seen in the news!
S.O.C: Now we would like to refer to the next very crucial and we would even say essential aspect for spinoff companies' as the strategy of R&D, production, distribution and marketing processes. Do you have your own unique strategy? Which of these processes do you consider your spinoff is strong at?
Hushme co-founders from ARTKB have vast experience in hardware development and commercialization from idea to final product. Other 3 founders have a strong background in corporate management, distribution and marketing. So we believe we have quite balanced areas of expertise on board. I believe that our device has succeeded in marketing and advertising.We still haven't launched the production as such, there is only a factory that will produce this gadget. We have extensive experience in manufacturing from small batches to very large ones. This is also important. We do not need to freeze a lot of money to produce a few thousand pieces. We also have a lot of experience in logistics, in distribution, because our guys from ARTKB bureau have passed through more than one such project. They helped their clients to make shapes and organize the first steps of logistics, while the guys got to their feet. It can not be said that this is specifically the experience of Hushme as a separate company, but it is the experience of people who represent this company. And if we talk about the brand Hushme as a device, then here I can repeat, this is a  really marketing thing. Without actually spending a penny on marketing the whole world writes about us, talks and does not forget. There are a lot of live contacts in our base. They are more than 25. We participated in various European, American shows with multi-million ratings. A large number of the audience are waiting for prototypes and they ask monthly about the successes and the date of the start of sales. Everyone wants to be the first in line to show in their TV shows and so on.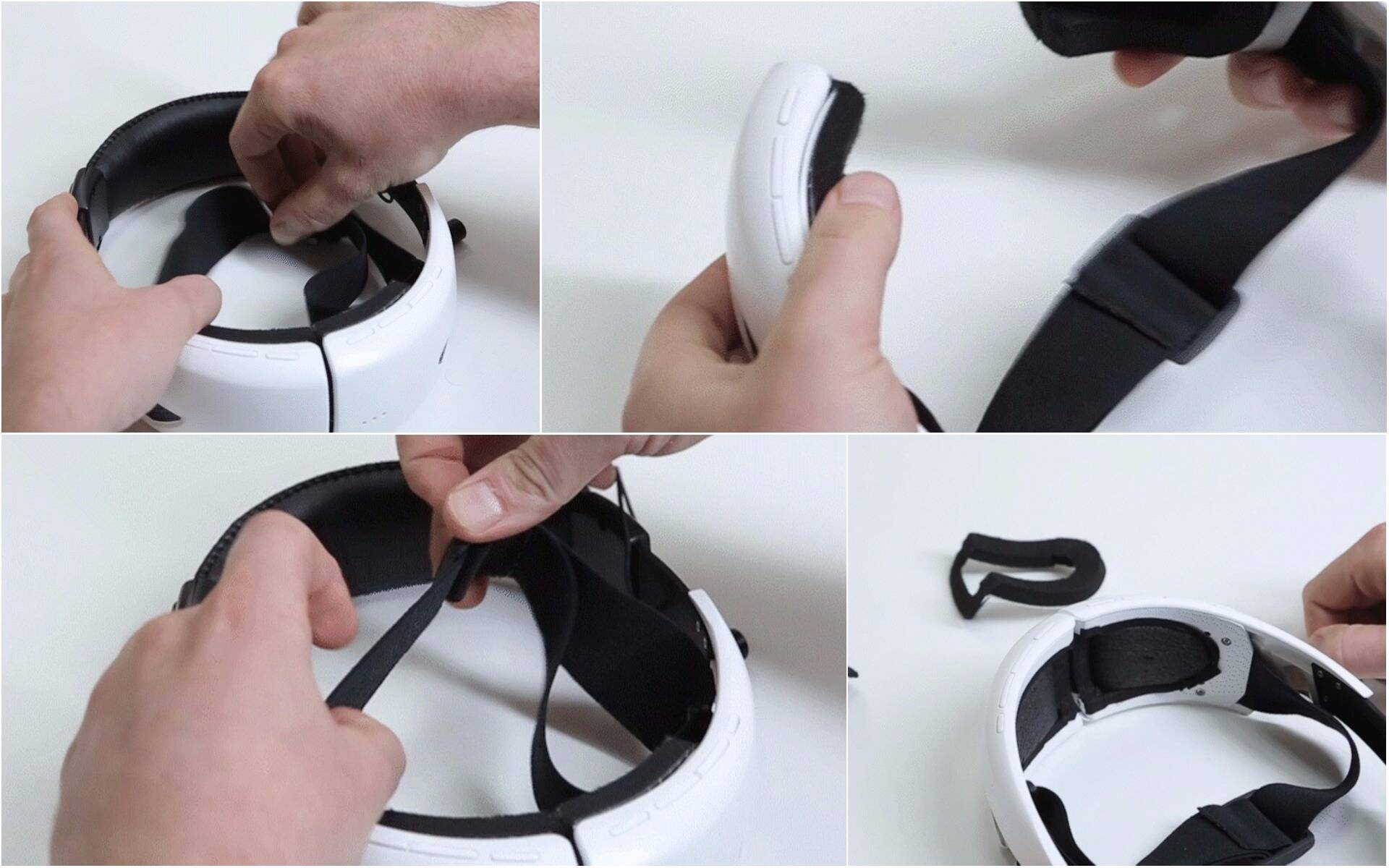 S.O.C: As a rule, the majority of spinoffs outgrow into exits. How do you determine the market for your product/technology and estimate its volume and dynamics? What is your potential share on the market? How do you think what market cap your company plans to reach the peak of its development and why? How long might this process take?
We can benchmark versus the market of earphones and headsets, which is hundreds of millions of units annually. So being a unique device on this market, even gaining a tiny market share will mean tens of millions in revenues.
We will start in September or October, with the money that we got from Kickstarter, we may add our own money as well. Until the end of September we have to finish the device and in October we will receive several ready-made devices that can be sent to different programes to be shown. And mass production is expected in November so that we could address our backers around the world at the end of November or beginning of December to fulfill our obligations. By the way, we have already received confirmation from CES 2018. Now they will give us a personal stand. We expect to sign the first serious contracts for about hundreds of devices in the same place. The exhibition will be held in early January.
S.O.C: For spinoff companies, their intellectual property is a key to success. The investors pay particular attention to it. What key intellectual property does your company have (patents, patents pending, copyrights, trade secrets, trademarks, domain names)?
Well, we owe Trademark Hushme, the website www.gethushme.com, and proprietary voice masking technology.
S.O.C: For both of us, as well as for thousands successful spinoffers, it's not a secret that a new technological breakthrough may become obsolete very fast. Respectively, patent validity period becomes shorter. It is interesting to know the perspectives and protection plan of your technological advancement and leadership in a medium- and long-term prospectives.
We realize that patents do not guarantee you will be not passed by quicker competitors. Thus we strongly emphasize the brand value of Hushme, which since its inception has already made a lot of noise in the consumer electronics world.
S.O.C: The investors will want to get a clear picture of how many rounds of investments have you completed? Are you seeking for the investments at the moment? What is the volume and time limits? What milestones will the financing get you to? What did you plan to use the invested funds for?
We are looking for investors and we are open for investment. The money that we got from Kickstarter will be enough to bring the product to the mind, this will enable us to finalize the electronics and fine-tune the hardware and make it ready for production. We seek investments for the establishment of the organization, full market launch and further R&D, especially if it is said about large parties from 500 pieces. Therefore, we are open to cooperation.
S.O.C: Could you please describe your ideal investor? What aspects are important for you, for instance, is it experience, country, the amount of own private capital or maybe some personal qualities? Will existing investors participate in the round?
If we consider the issue in the global plan, the company is done in order to sell it to a major player from the industry in the future. It can even be said, the company's strategic goal. But in any case, all the way must be passed and everything will be seen. At the moment we understand that the ideal investor for us is someone who has smart money. An investor who is definitely not from the post-Soviet space. We value our reputation. We would like to work with  well-known investors so that later it does not become a burden when selling the company. This is what I put into the concept of smart money: money should be honest and white, that will not spoil our reputation, I want him to be a profile investor with his connections possibly with the defense industry or with large call centers. We need an investor who will believe in us, who will allow us to work quietly without strict weekly control and a desire to make money from this as much as possible. Otherwise, in this case, it will be easier to invest our own money or go to the bank and take a loan. Besides, we are ready to share 30% of the company.
S.O.C: And the last question, could you specify the most convenient way you would like to receive inquiries from potential investors? Should it be by e-mail or personal phone call?
For everyday communication, mail is the best, and if there is something urgent we are open to communication by phone, too.
Publications and television broadcasting on the device you can find by the links below.
We would like to express gratitude and we appreciate the time you have dedicated to this interview. SPINOFF.COM will observe the development of your spinoff with great pleasure and interest. Also, we are thankful for providing all the necessary materials. We are pleased to forward all potential investors the database of the spinoff supportive materials such as presentation materials, schedules, videos, pictures, figures, blueprints, text materials etc.