An internationally recognized and respected social media celebrity, Dan Bilzerian has started Ignite, the CBD best quality medical marijuana brand, which, among other ventures, he positions as his most anticipated business. Ignite CBD products contribute to healing and recovery. Focusing on topical formulas and natural high-quality raw materials, the new line of CBD products can be applied directly to the skin for quick and easy relief. The product range varies from CBD infused oils, edibles, pain relief balms to the high tech rechargeable vapes and CBD pods. Ignite positions itself as the catalyst for cannabis change. With over 40 million followers across 5 of the most prominent social media platforms, Bilzerian became one of the world's most successful professional poker players, earning upwards of $50 million per year. Often profiled in the tabloids and mainstream media publications, he laid an excellent foundation for the development of his businesses.
THE FOUNDER
Dan Brandon Bilzerian is an American internet personality, actor, gambler with Armenian roots. He was involved in poker games since 2009. His father was a corporate raider on Wall Street and set up trust funds for him and his brother, also the poker player. Bilzerian made his fortune on gambling. Dan achieved the most notable success in professional poker at the 2009 World Series of Poker main event. He appeared in 6 episodes of a television show dedicated to this tournament. Bilzerian got 180th place and won $36,626. He is one of the founders of poker-room Victory Poker. Last December, Dan Bilzerian made a partnership deal with the Russian billionaire Stepan Oborotov, who invested a certain amount of money in the Victory Poker. In 2011, betting on $385,000, Dan participated in a friendly car race with a lawyer and member of the US Supreme Court Tom Goldstein. The race took place on a racetrack in Las Vegas and ended with Dan's victory. An avatar of toxic masculinity he is famous for his lavish life of leaving. He has numerous videos with luxurious cars, weapons, which he owns. Bilzerian has an enormous collection with tons of loaded guns in different rooms in his home. Dan Bilzerian has controversial lifestyle and he doesn't care about what people think or have to say about his life. He usually jokes about himself "My life is cooler, my girls are hotter and I'm definitely richer than you." With over 29 million followers on his Instagram, and over $150 million net worth according to The Richest, it's hard to deny his place on the throne.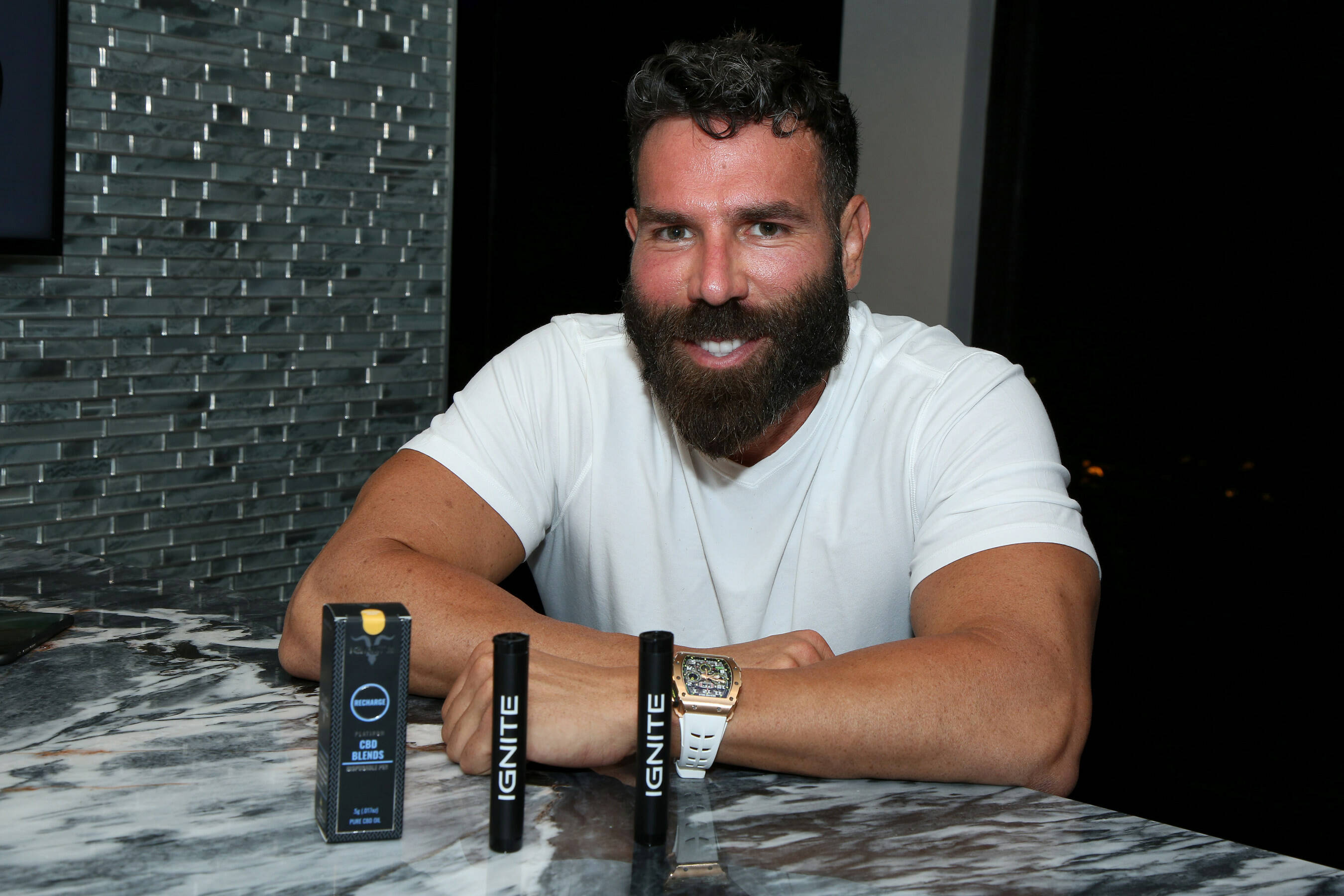 Being the businessmen and entrepreneur he launched his CBD Ignite brand of medicinal marijuana that already brings him a significant income. Dan Bilzerian has also successfully launched and maintained several businesses in the e-commerce space together with his Alister men's grooming line, as well as developed a soon-to-be-launched, online multi-media channel consisting of premium video content promoting current and future personal and professional ventures. Having successfully dug his heels into the entertainment industry the past several years, Bilzerian is currently in talks to produce a reality series based on the development of his domestic and international business interests.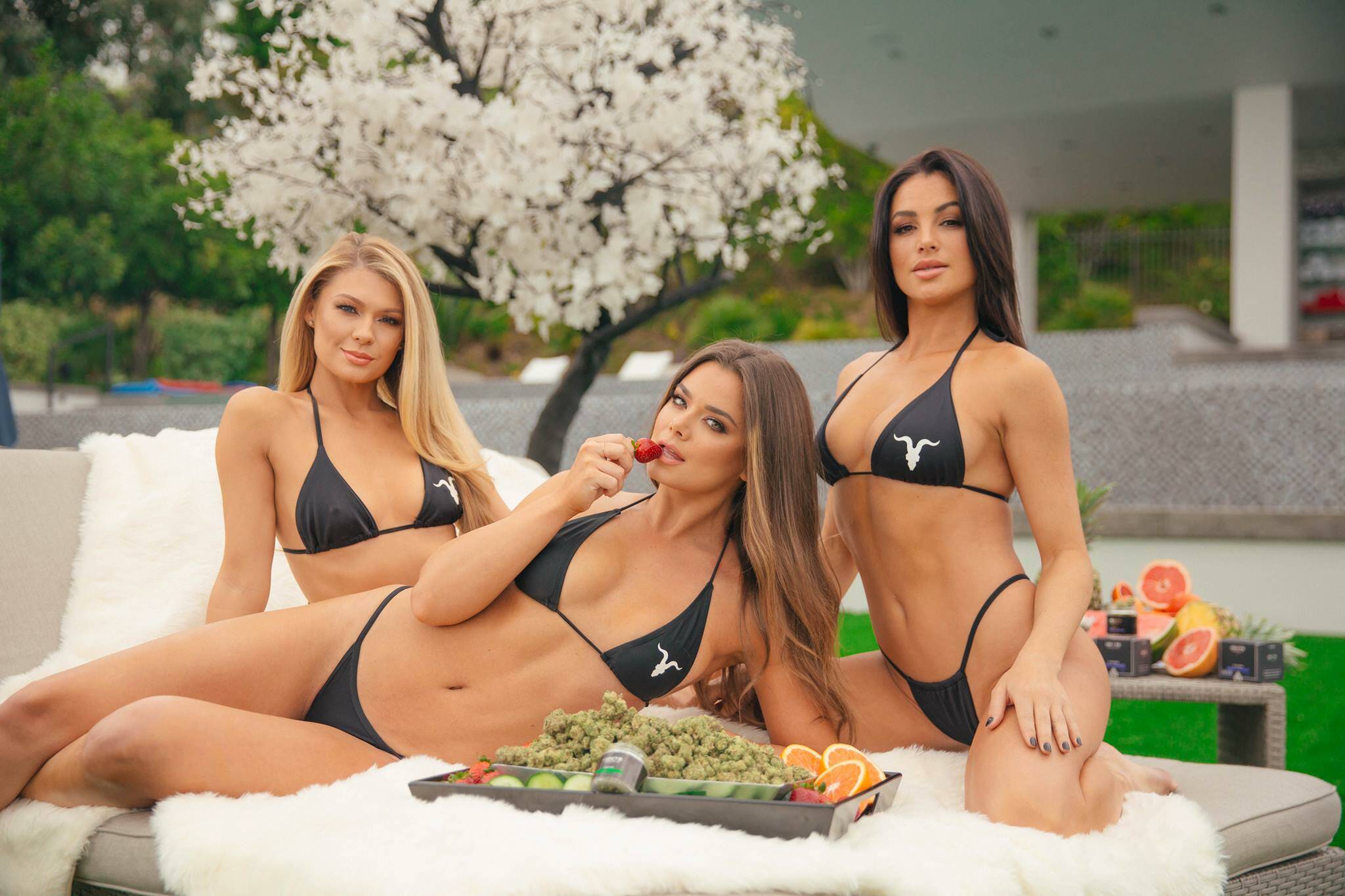 THE BRAND
Ignite International Brands, Ltd. is the in the cannabis operating company behind the brand founded in 2017 by Dan Bilzerian. As Founder and Chairman, Dan takes an active role and is deeply involved in the development of global strategic initiatives intended to establish Ignite as a global leader in the cannabis space. With the backing of 43 Million total social media followers, Dan's influence provides Ignite with a unique edge in an increasingly saturated and heavily regulated competitive landscape. Dan is deeply involved in the selection and sourcing of every Ignite product. He disrupts the market by illuminating the real faces and culture of the cannabis industry. The brand wants to change what society thinks about cannabis, being a catalyst for such changes.
PROCESS & QUALITY
Ignite is the first premium global cannabis brand that is committed to delivering the world's best cannabis products. Brand selectively hires and partners with the most experienced growers, cultivators, and manufacturers to deliver industry-leading and reliably clean products, and hold partners to the same unrelenting standards. From the way in which it's curated and grown, to the way it's enjoyed. The company selects the best input material from state-of-the-art grow facilities and pair it with pharmaceutical-grade extraction labs to bring superior cannabis and CBD based products to life. Ignite Spearmint CBD Vape Pen was awarded by High Times Cannabis Cup 2018 as Best CBD Pen.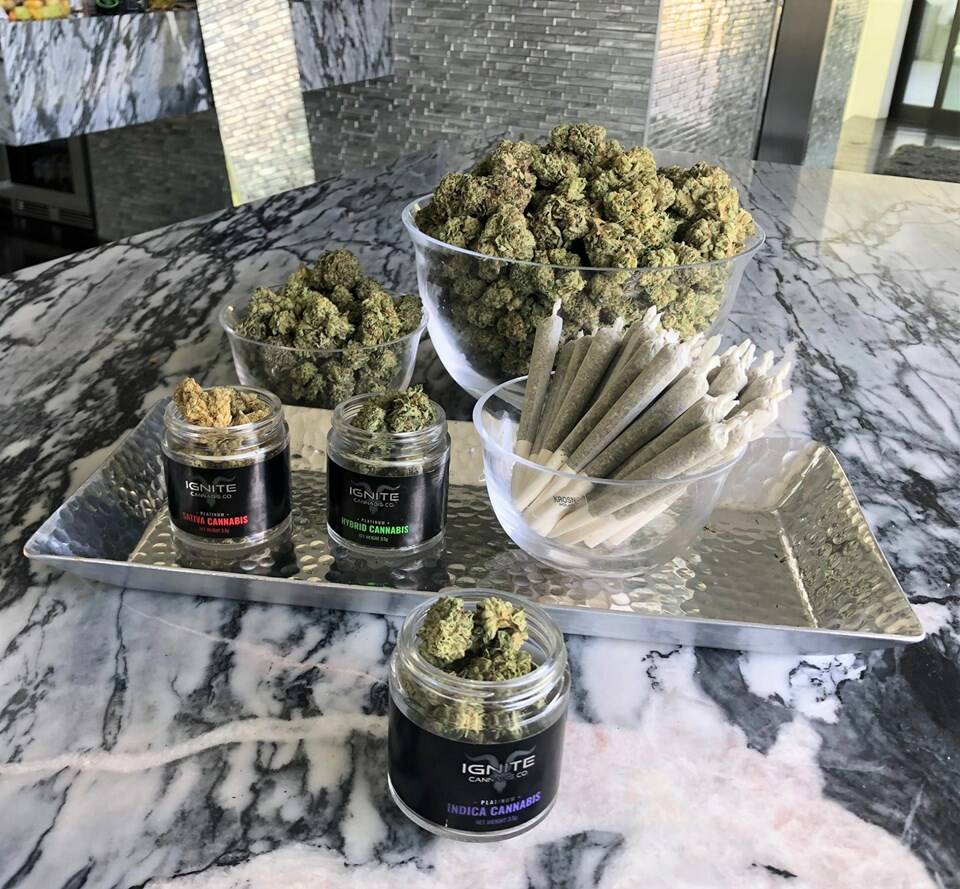 PRODUCTS & PRICES
The company offers products ranging from infused CBD oils to their high tech rechargeable vape. Ignite flower is at the heart of each and every Ignite product. Ignite CBD is extracted from the highest quality and best-sourced hemp. CBD is a compound that interacts with the body's endocannabinoid system – a series of receptors that regulate pain, mood, the immune system, memory, stress response, and other important functions. The Ignite product line is presented with CBD drops and disposable vape pens, cannabis flower, cannabis sauce, rechargeable batteries, Indica cartridges, Sativa cartridges, Hybrid cartridges, cannabis prerolls, CBD toothpicks and СBD infused lip balm. As for the Disposable Vape pens, they come in tropical fruit flavours, lavender and natural and cost $30,79, while CBD pods average price is $24,63 and $86,24 for Drops. The latest offering is CBD toothpicks are available at $36,95.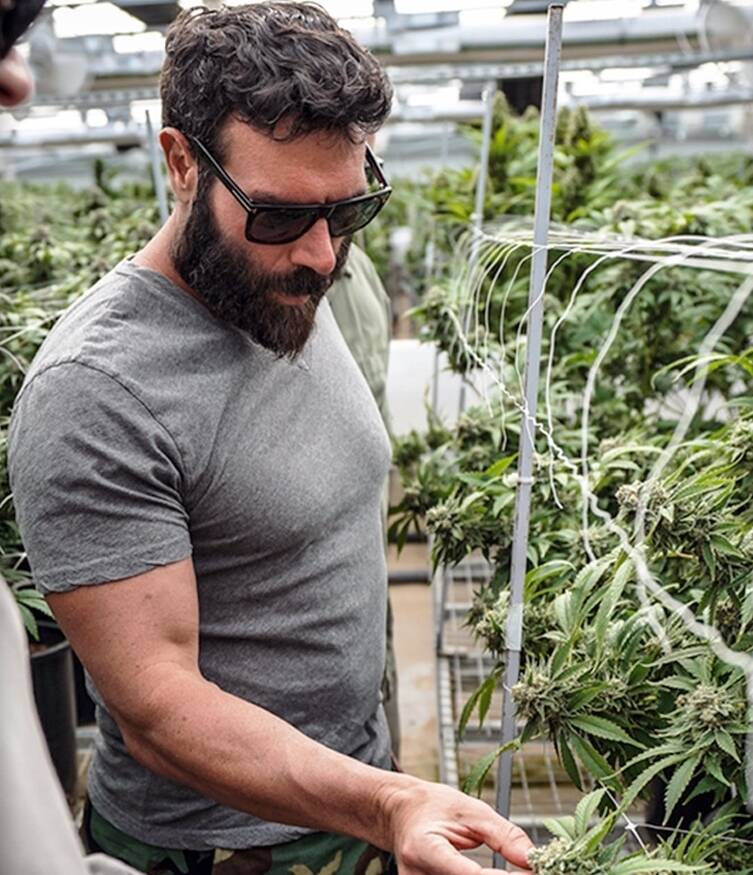 Ignite ONE Vaping Device featuring engineered technology to offer the smoothest premium vaping experience around. The Ignite ONE Rechargeable Soft Touch Vape Pen pairs with our new disposable CBD Pods to deliver Ignite's super-premium quality of CBD in each cap. Separately the device costs $36,95, while the Ignite ONE Rechargeable Vape Device Starter Kit (Ignite ONE Rechargeable Vape Device, Dock USB charger, One CBD pod of choice) costs $55,68. Lightweight and ergonomic, the device features a soft-touch, matte black finish. With its luxurious and discreet aesthetic, the ONE device is the perfect choice for newcomers as well as veteran vapers.
MARKETING & SALES
Dan Bilzerian the unofficial 'King of Instagram' with 28,5 mln followers, uses his Instagram page as well as Ignite Instagram page as the main channel to promote his brands. Together with other channels there is also Ignite House YouTube channel with full access to the world of Ignite and Dan's crazy life. A combined 43M followers with best-in-class engagement provides Ignite with a competitive advantage in regulated marketing and advertising environments. In addition to Digital Marketing, the company also uses high profile banners, product launch parties around the world to increase brand awareness and recognition.
Branded products are available in online retail on the official website of Ignite as well as on the biggest retail platform Amazon. Branded merchandise clothes could be also found online at the official webpage. The СBD cannabis products have already launched nationwide in the US, in the UK, in India and in Canada.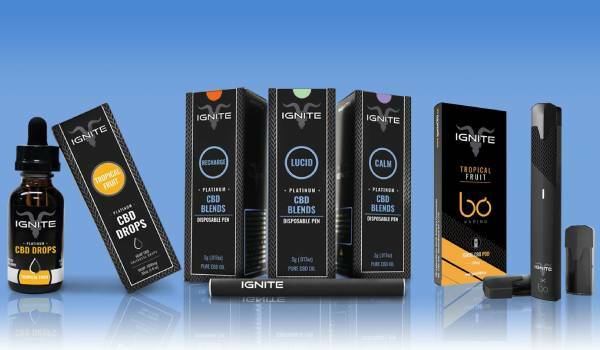 MARKET PENETRATION PLANS
IGNITE's has two representative offices in the US and Canada. The US management team is responsible for spearheading the expansion of the IGNITE brand. This team is focused on continuing to develop consumer brand awareness and ensuring Ignite products are expertly represented in select retailers and directly to consumers across the country. The Canadian team of experienced, industry-leading professionals is focused on leveraging strategic partnerships and building the Ignite brand in Canada and the rest of the world. Since the CBD and cannabis markets still in their infancy, Ignite has a unique opportunity to leverage its brand to consumers around the world.
MEDIA
"Dan 'Blitz' Bilzerian has earned himself the title as the King of Instagram boasting 23 Million followers on the app. Not only does he show off plenty of buxum babes he's also showing off his Gulfstream IV jet ($41 Million), his chrome-plated 1965 AC Cobra ($1,595,000.00) his White Fisker Karma ($100K), and like any world-famous celeb he's got a Lamborghini Aventador ($400K) and the best of all his six-wheeled Brabus G63 AMG ($625K)." Weedloving
"On the cannabis side we've partnered with some of the best people in the industry. We currently are splitting a state-of-the-art facility in Long Beach with arguably one of the best growers in the industry where he has allocated half of the grow to us, and in addition to that we're also sourcing from some of the other best growers around. For us, initially we came in and we were just trying to find the best supplier in each category and have them produce our product to our specs and what we found was people are just… okay. Number one, in the cannabis industry 90% of people are full of shit. Number two, a lot of people aren't capable of doing what they say they're going to do. Number three, the quality in most of these so-called "brands" is just not up to par. So, we're taking a different approach now in that we're buying a manufacturing facility and getting our own license. That's in addition to our grow as well as our sourcing from some of the best growers around." Dan Bilzerian at Marijuana Retail Report