Animal agriculture occupies nearly half of the world's land, making it one of the greatest threats to wildlife and biodiversity. Raising livestock for food is responsible for 15% of global greenhouse gas emissions and consumes 25% of the world's fresh water. Therefore, Impossible Foods makes meat directly from plants, using a small fraction of land, water and energy as meat from animals - so people can keep enjoying their favourite foods, without destroying the environment. The company's mission is to eliminate the need for animals as a food production technology and make the global food system sustainable.
During a sabbatical in 2009, Stanford University Professor Dr. Patrick O. Brown decided to switch the course of his career to address the urgent problem of climate change. In particular, he wanted to make the global food system sustainable by producing meat and dairy products from plants, which has a much lower carbon footprint than producing meat and dairy products from animals. As the result, the spinoff was founded in 2011.
Pat brought together a team of top scientists to analyze meat at the molecular level. They determined precisely why meat smells, handles, cooks and tastes the way it does. The team figured out how to recreate the sensory experience of meat using only plants. Specialists developed a world-class archive of proprietary research and technology. Consequently, the first product, the Impossible Burger, debuted in 2016. The company plans to expand globally and commercialize additional meat, fish and dairy products.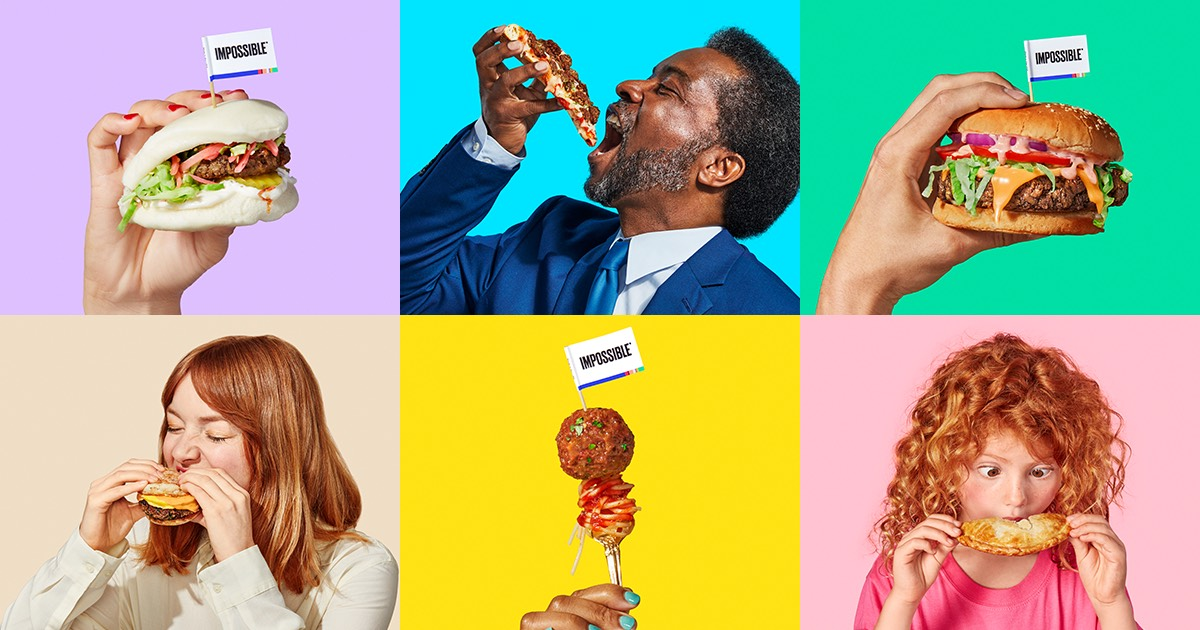 Impossible Foods launched a new recipe of the Impossible Burger on January 7, 2019 - the first product upgrade since its 2016 debut. The new recipe contains no gluten, animal hormones or antibiotics. It is kosher- and halal-certified. It's delicious in any ground meat dish, including stews, chili, sauces, braises, minces, meatballs, meat pies or any other beefy meal. It's simple to cook on the BBQ, charbroiler, flat top grill, steamer or sauté pan.
The all-new Impossible Burger rivals ground beef from cows for taste and nutrition. The Impossible Burger has as much bioavailable iron and protein as a comparable serving of ground beef from cows. It has 0 mg cholesterol, 14 grams of total fat and 240 calories in a quarter-pound patty. (A quarter-pound, conventional "80/20" patty from cows has 80 mg cholesterol, 23 grams of total fat and 290 calories.) And because it's made from plants, the Impossible Burger uses a small fraction of the land, water and energy compared to a conventional burger from cows.
In addition, Impossible Foods has raised a total of $387.5M in funding over 7 rounds. Their latest funding was $114M in a Convertible Note round.