Joylux, a Seattle-based company, creates innovative health solutions targeting the enormous, but underserved female intimate care market. Joylux provides customers with LED-focused medical devices that are transforming women's pelvic floor health. Available exclusively in international markets outside of the U.S., vSculpt is the world's first home-use vaginal rejuvenation device using light-energy, gentle heat and sonic technology to treat the vaginal tissue and pelvic floor muscles. vSculpt is cleared as a Class II OTC Medical Device for the treatment of incontinence, vaginal dryness and pelvic pain in Canada, Europe, Australia and other parts of the world.
According to the WHO, sexual health is a state of physical, mental and social well-being in relation to sexuality. It requires a positive and respectful approach to sexuality and sexual relationships, as well as the possibility of having pleasurable and safe sexual experiences, free of coercion, discrimination and violence. Despite all these facts, women's sexual health and wellbeing have been neglected too long. Moreover, even today, the issues of female sexual health are taboo in some cultures, social, religious and economic strata.
Therefore, women started to develop innovative products and create new business models for this market. Colette Courtion, which is known for pioneering transformational beauty products and medical devices, founded Joylux that offers an at-home pelvic-floor toning and vaginal rejuvenation device for women affected by pelvic-floor issues. Joylux, Inc. was formerly known as ISIS Labs, Inc. The company was incorporated in 2013 and is based in Seattle, Washington.
Joylux' first product vSculpt is available in two models: vSculpt and vSculpt PRO. vSculpt is sold online and through select retailers in the U.K. and Canada. It is a simple and effective solution to tone, tighten, and rejuvenate the vaginal tissue and muscles of the pelvic floor. Furthermore, the device is fast since it requires less than 10 minutes per day to be used; effective (9 out of 10 women experience results); safe (non-surgical, noninvasive, and hormone-free); and easy to use (apply in the comfort and privacy of home).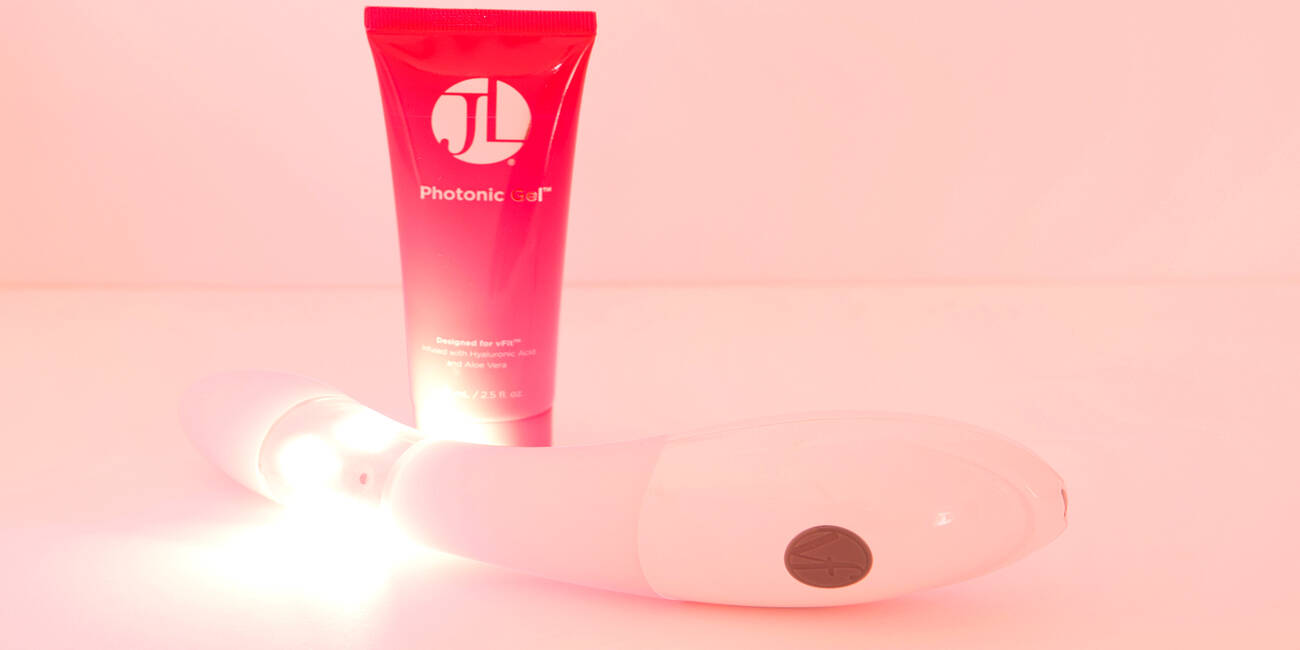 vSculpt PRO, featuring additional LED power, a 12-minute treatment time, and 10 therapeutic vibration modes, allows achieving maximum results faster. It is available exclusively in professional offices through the company's network of distributors in the U.K., Canada, Switzerland, Germany, Australia, Chile, and South Africa. 
Another company's technology is represented by vFit and vFit PLUS - the world's first and only home-use solutions using red-light to help improve intimate wellness. OB/GYN-designed, Joylux' patented combination of red-lights, gentle heat, and sonic technology will help to improve intimate wellness, including increased sensation and hydration. vFit or vFit PLUS are also available exclusively through doctors. In addition, the company has raised $7 million in Series A round, led by Keiretsu Capital.