By Kilian is an eco-luxe unisex fragrance line created by French designer and perfumer Kilian Hennessy. Being a grandson of the world famous winemakers and founders of «Hennessy» trade house, he spent much of his youth at St. Brice Château, the family seat in Cognac. Kilian became obsessed with scents at the times of studying at Sorbonne and later trained with the great noses of France. He developed scents for Georgio Armani, Christian Dior, and Alexander McQueen. When in the US, he lives in Dumbo with his life and business partner, Elisabeth Noel Jones, a raven-haired beauty and former fragrance buyer for Saks Fifth Avenue and Bergdorf Goodman, where she was the buyer who first believed in his fragrance.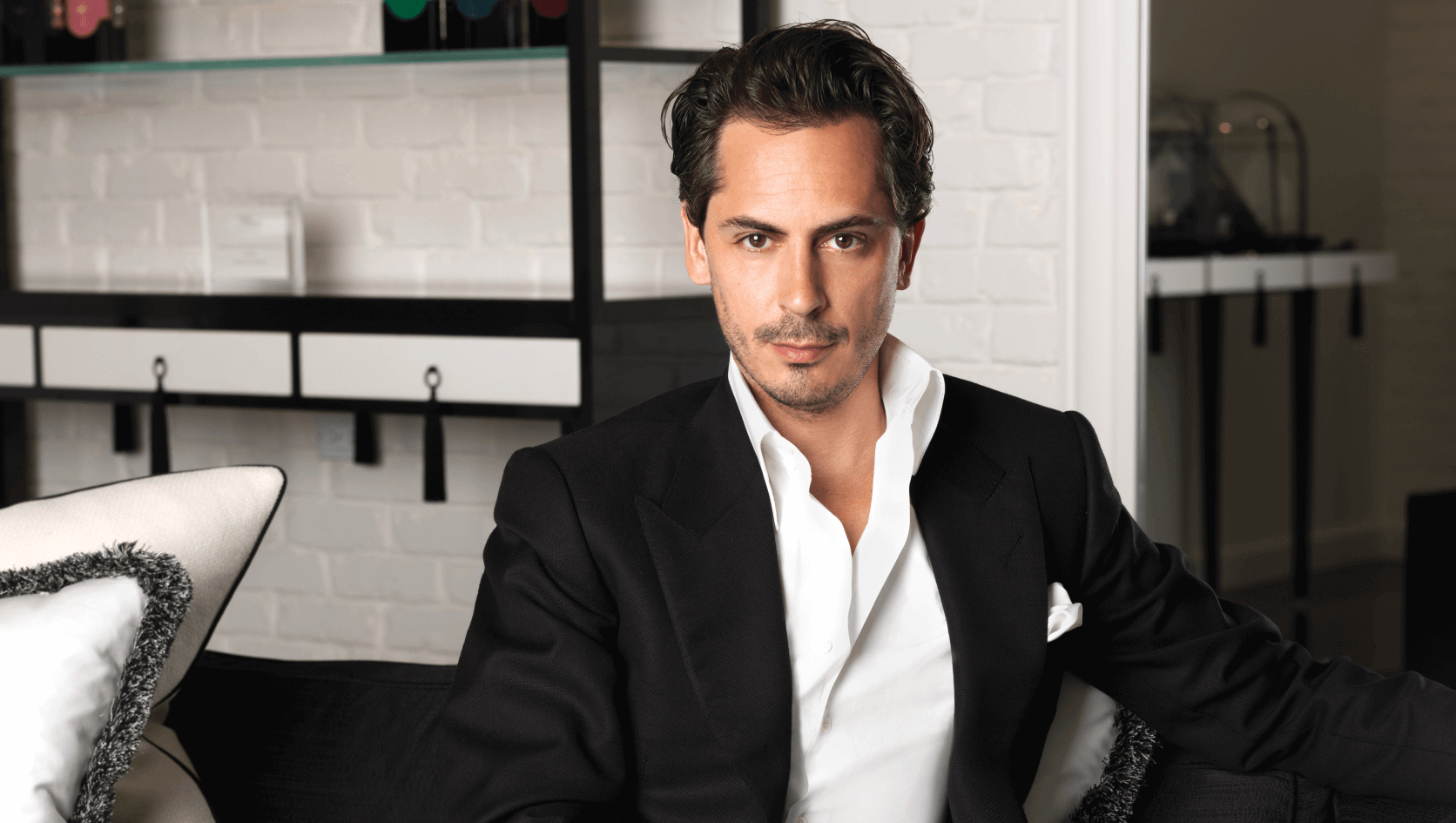 "Heads of the corporations are pursuing one goal – that is profit, and completely forget about perfumery belongs to the high art. My goal is to prove that perfumes are a masterpiece, created by the long process of distillation and of only natural and high-quality ingredients. That's how perfumes were created 100 years ago, and that is how I create them ", - says Hennessey.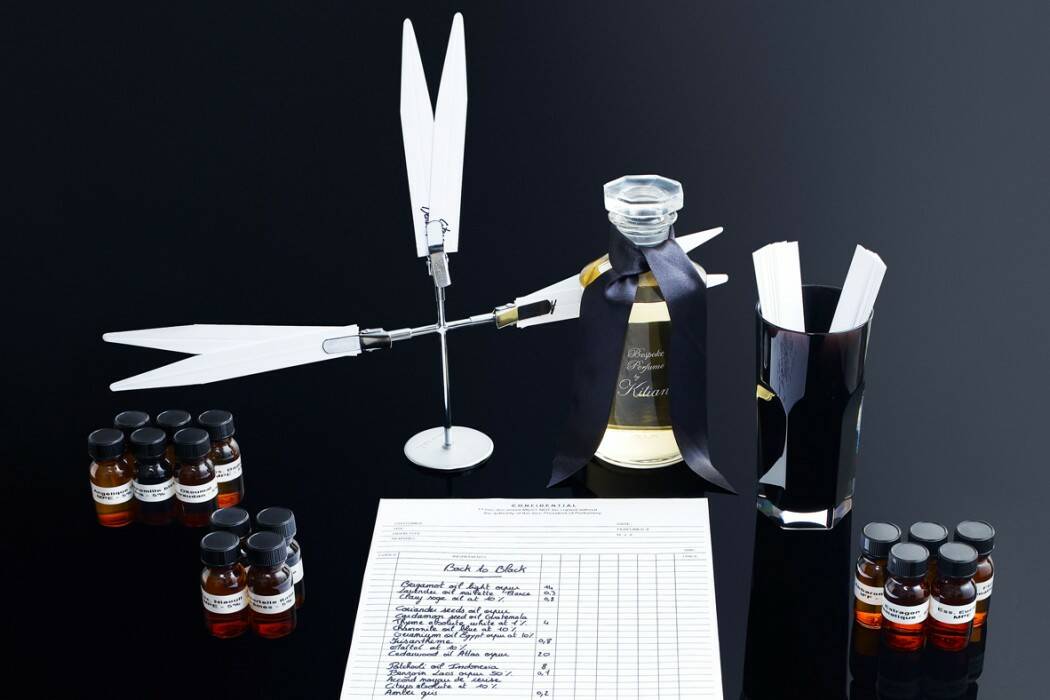 The exclusive feature of the perfumes By Kilian is reusable bottles, and each bottle can be refilled with "cartridges" with essential shades. Kilian offered even more: customers can buy any flavor on tap. He also developed a "barrel" for creation of an independent flavor, thus bringing the person to something mysterious and beautiful. Creation of a new fragrance yourself seems to be a real miracle. This all resulted from a long-term cooperation of Kilian with L'Oréal. Hennessy is well aware of the benefits of successful marketing techniques. Creation of fine fragrances is performed personally by Kilian Hennessy and "hired" geniuses. So, over the latest creation titled «Rose Oud», which was a real furor in August 2010, worked famous Calice Asancheyev-Becker.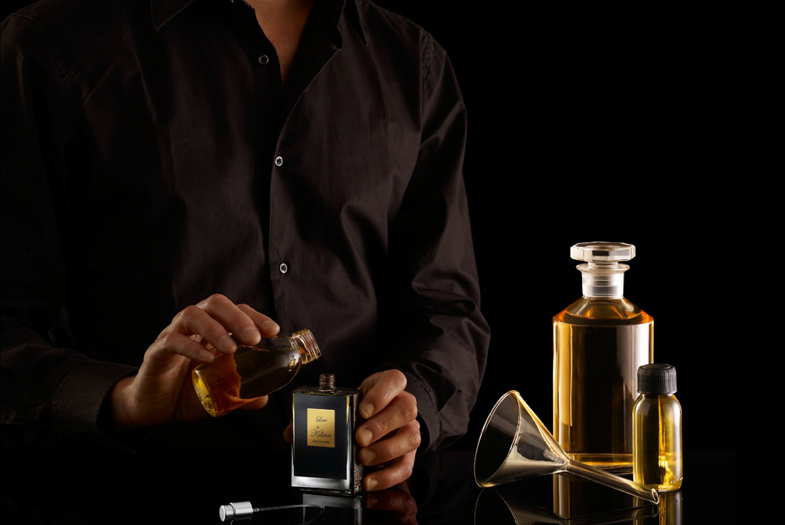 Kilian fragrances revive old recipes of perfumery art. Any Kilian perfume has its own face, it cannot be confused with any other perfume. Sensed once - it is impossible to forget it.  Niche perfume house Kilian is still very young. However, the launch of the brand on the international fashion scene and selective fragrances has not gone unnoticed and created a real splash. In a short time the collection By Kilian have gained many loyal fans and admirers among men and women who appreciate luxury niche fragrances.
The first collection of fragrances was named "L'OEuvre Noire by Kilian" ("Black masterpieces"). In total, this fragrance collection has 10 flavors: "A Taste of Heaven","Beyond Love", "Cruel Intentions", "Liaisons Dangereuses", "Love by Kilian", "Straight to Heaven", "Prelude To Love", "Love, don't be shy", "Sweet Redemption","Back to Black aphrodisiac". Kilian collection "L'Oeuvre Noire" is divided into 3 parts: "Love and its prohibitions", "Artificial Paradise" and "temptation". Kilian Hennessy claims that coming up with a name for the collection, he wanted to help people to find themselves, to choose their way of life and discover their flavor.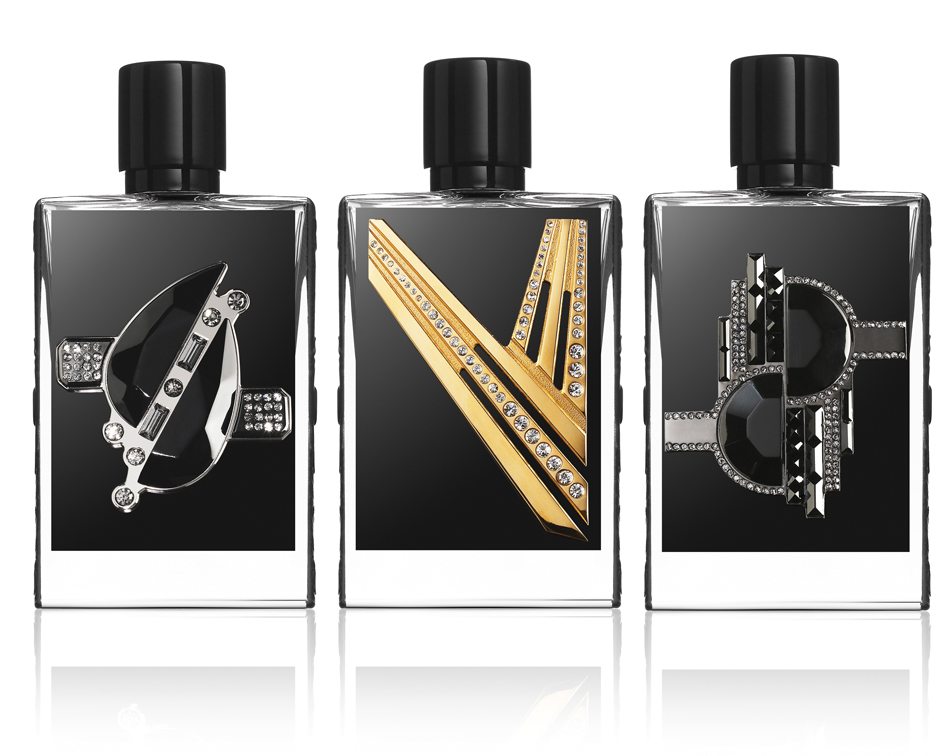 Later other collections and exclusive Kilian jewelry and leather collections were launched. The jewelry collection By Kilian is the result of collaboration with jewelry designer Paige Novick. The collection consists of 6 items, including necklaces, rings, bracelets and earrings. Jewelry is available in black gold and gilded silver, decorated with white diamonds and gray pearls. The jewelry is aromatized a ceramic disc hidden inside. The discs with the flavor can be changed using any of 35 fragrances By Kilian. Source of inspiration for the collection is - aesthetics of S&M (Sadism&Masochism) - confrontation of vulnerability and power, weakness and stiffness.

Currently By Kilian is available in the finest perfumeries in 40 countries with an average price tag of $230 per an item. In February 2016 the brand was acquired by Estee Lauder. Niche perfumes market is expected to grow rapidly in 2016 as more customers seek to express their personality with something more special than mass market products.