Kim Kardashian, the reality TV star and the member of Kardashian's clan, famous for their 'Keeping Up With The Kardashians' TV show that escalated their fame to all heights, has undeniably established herself as one of the most influential beauty gurus. After collaborating with her sister's brand, Kylie Cosmetics, creating four nude lip kits, Kim launched her own make-up brand, KKW Beauty, on June 21, 2017. The new beauty phenomenon of the eponymous brand KKW Beauty offers products from cream contour kits and concealers to lip glosses and eye shadows, all encased in her signature matte nude packaging. When the brand first debuted on digital shelves, the original contouring and highlighter kits have been storming all social media feeds and selling out at record speeds, netting an estimated $14.4 million to the owner.
THE FOUNDER
Kimberly Noel Kardashian West is an American media personality, businesswoman, socialite, model and actress. West first gained media attention as a friend and personal stylist of Paris Hilton. She received wider notice after releasing scandal private video with her boyfriend. Together with her family, she began to appear in the reality television series 'Keeping Up with the Kardashians' since 2007. This success soon led to the creation of spinoffs series including Kourtney and Kim Take New York (2011–2012) and Kourtney and Kim Take Miami (2009–2013). She was married three times and with her third husband Kanye West, an American rapper, singer, songwriter, record producer, entrepreneur, and fashion designer, they have four children.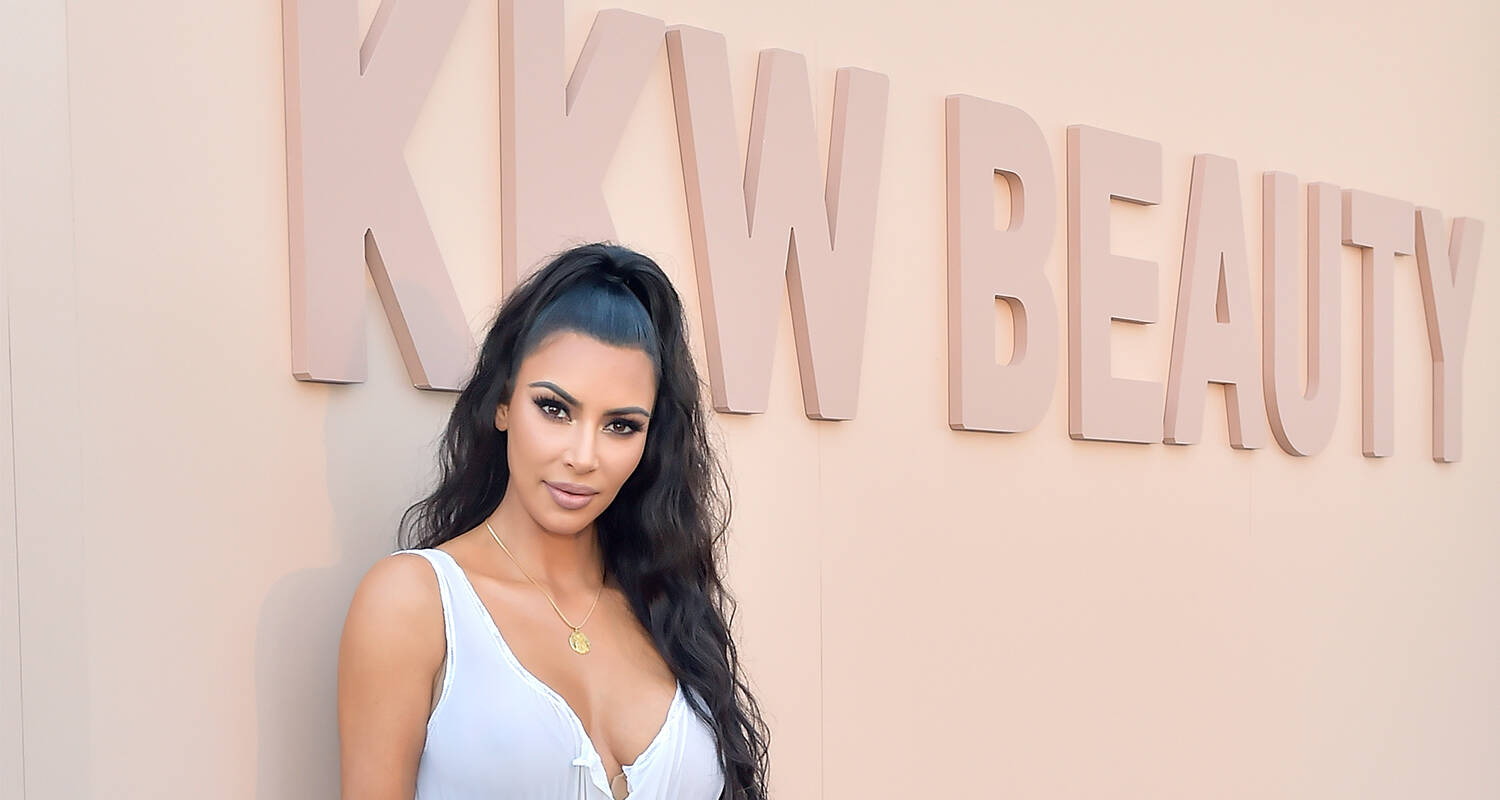 Kim started from venturing into endorsement deals, including endorsing various food products since 2010. Within years, West has developed a stunning online and social media presence, including hundreds of millions of followers on Twitter and Instagram. In 2018, according to Business Insider, West was charging $720,000 per Instagram post. Even though engagement data indicates that her posts are worth slightly less, she's regularly making headlines and this allows her to demand a premium above any calculated Instagram sponsored post price. According to Forbes, Kim Kardashian West net worth is $350 million and combined with her 3rd husband Kanye West's net worth of $160 million, their total household net worth is an estimated $510 million, making them one of the richest couples in the entertainment industry.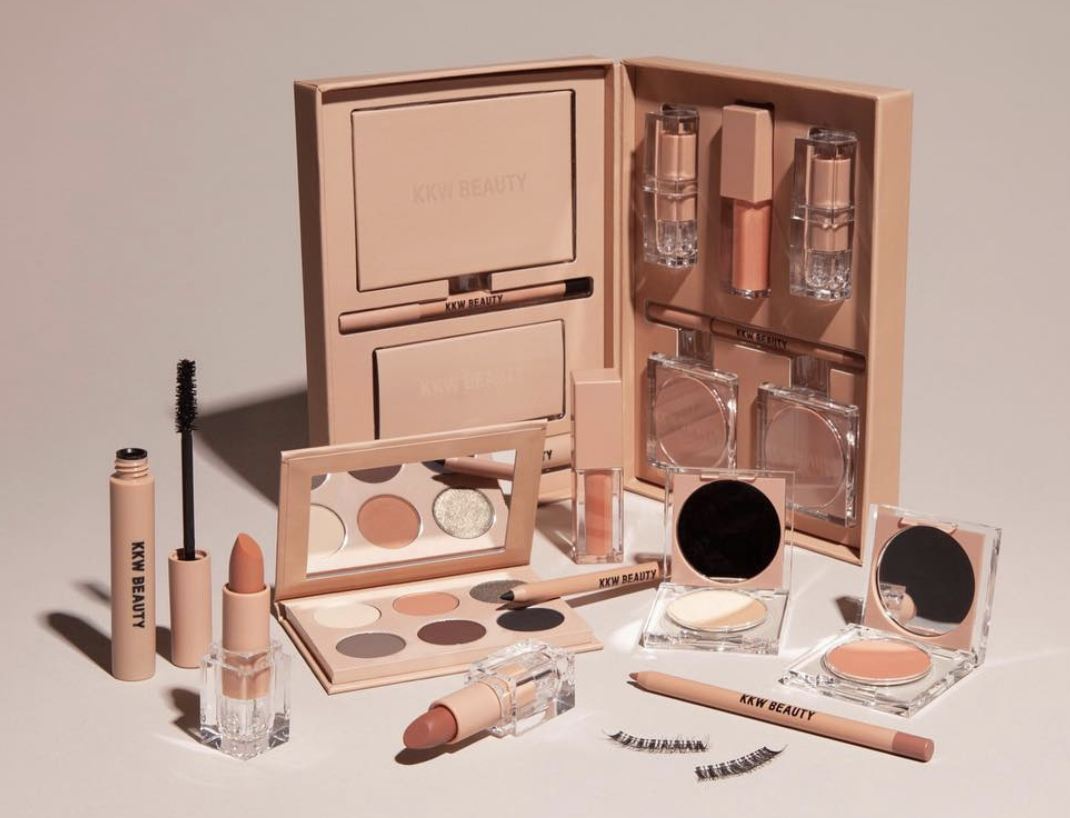 KKW BEAUTY
KKW Beauty, American Makeup Brand was founded in June 2017 by Kim Kardashian West. It wasn't focusing on color cosmetics, though that's clearly changed, but on skin comfort. The line really differs from her sister's Kylie Cosmetics colourful line. She wanted to create something that was fun, and completely different than what has been done before. Most of KKW Beauty's other products and limited edition collections have been centred around wearable neutral tones or classic looks like a red lip or smoky eye.
The products were launched by Sooo Fire collection inspired by fire: a ten-pan shadow palette with all warm shades; three metallic eyeliners in gold, bronze, and copper; and three warm-tone lip glosses in a brand-new formula. A bundle of all the products costs $115. The shadow palette goes for $45, while the eyeliners are $10 a piece and the glosses with the new formula that is lightweight, non-tacky, and high-shine with a glass-like finish are $18 each.
The prices for makeup line:
Eyeshadow palettes - $45;
Body Foundation – $35-45;
Lipsticks – $18;
Eyeliners - $10-12;
Bundles (10-pan eyeshadow palette, 2 eyeliners, 3 lipliners, 3 lipsticks) - $145-155;
Lipstick Sets (4 lipsticks) - $65.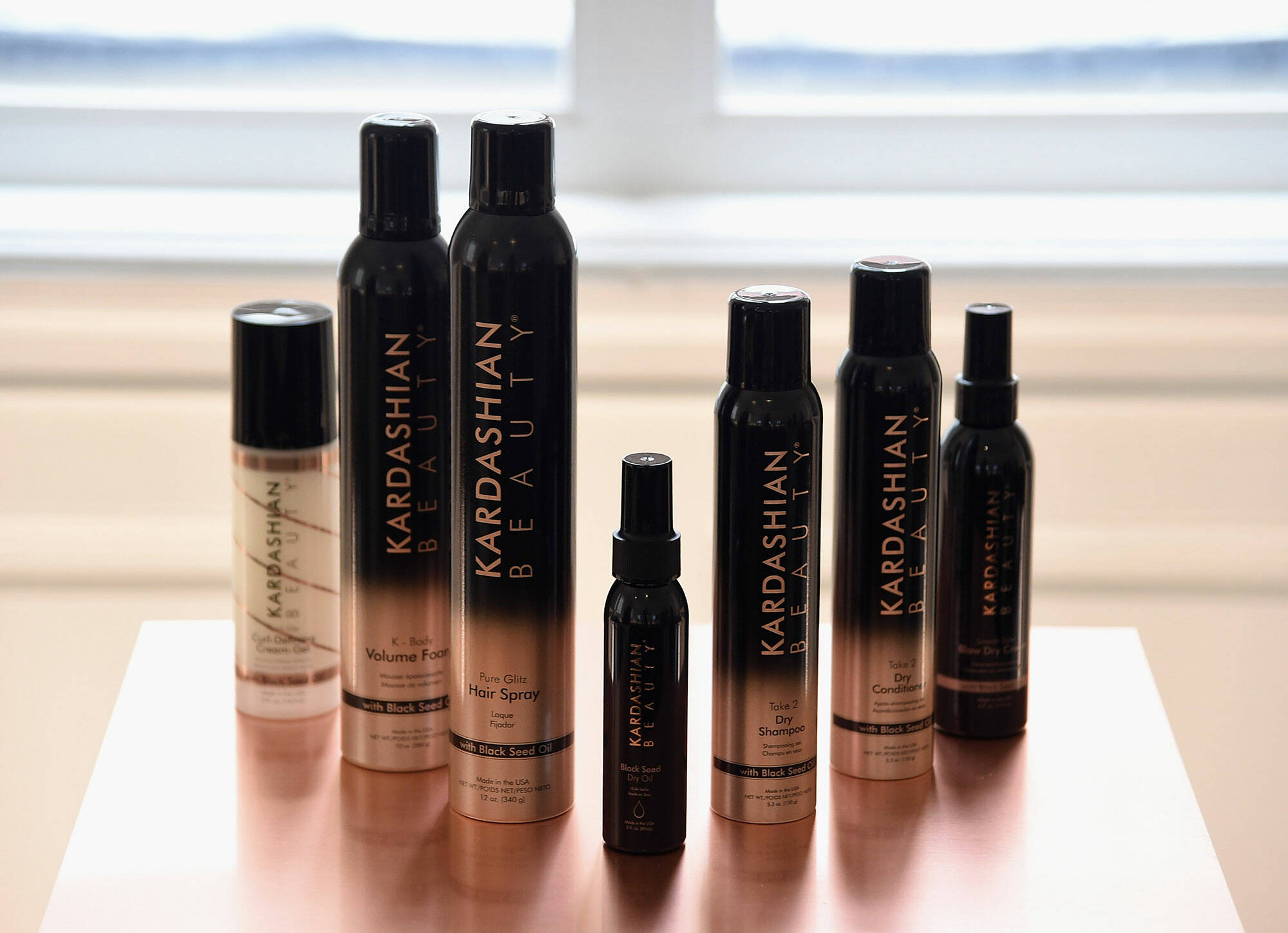 KKW HAIRLINE
Being social media influencer with 147 mln followers on her Instagram page, Kim taught in sell-out master classes, together with her sister and Houston-based professional hair care manufacturer Farouk Systems, have launched a hair product line, Kardashian Beauty Hair, for her fans who love to copy her looks. The Kardashian sisters have released their first collection of hair products through Ulta.com. The collection of ten products included everything from a 3-in-1 hairstyling iron to dry shampoo. The products currently available online i.e. Amazon. The haircare line joins the sister's makeup collection as part of Kardashian.
The prices for the main Kardashian Beauty Hair products are:
Black Seed Dry Oil - $18;
Smooth Styler Blow Dry Cream – $9,63;
Twirl Me Curl-Defining Cream-Gel – $11,89;
Pure Glitz Hair Spray – $29,99;
K-Body Volume Foam – $14,99;
Take 2 Dry Conditioner – $11,99;
Take 2 Dry Shampoo – $44,86.
Kardashians wanted the line to be really good. According to the founders, the quality of their product speaks for itself and they first tried at glam teams, all of their friends, assistants, to make sure it works on different types of hair. Kim says she's heard nothing but positive reactions to the Kardashian Beauty hairline so far.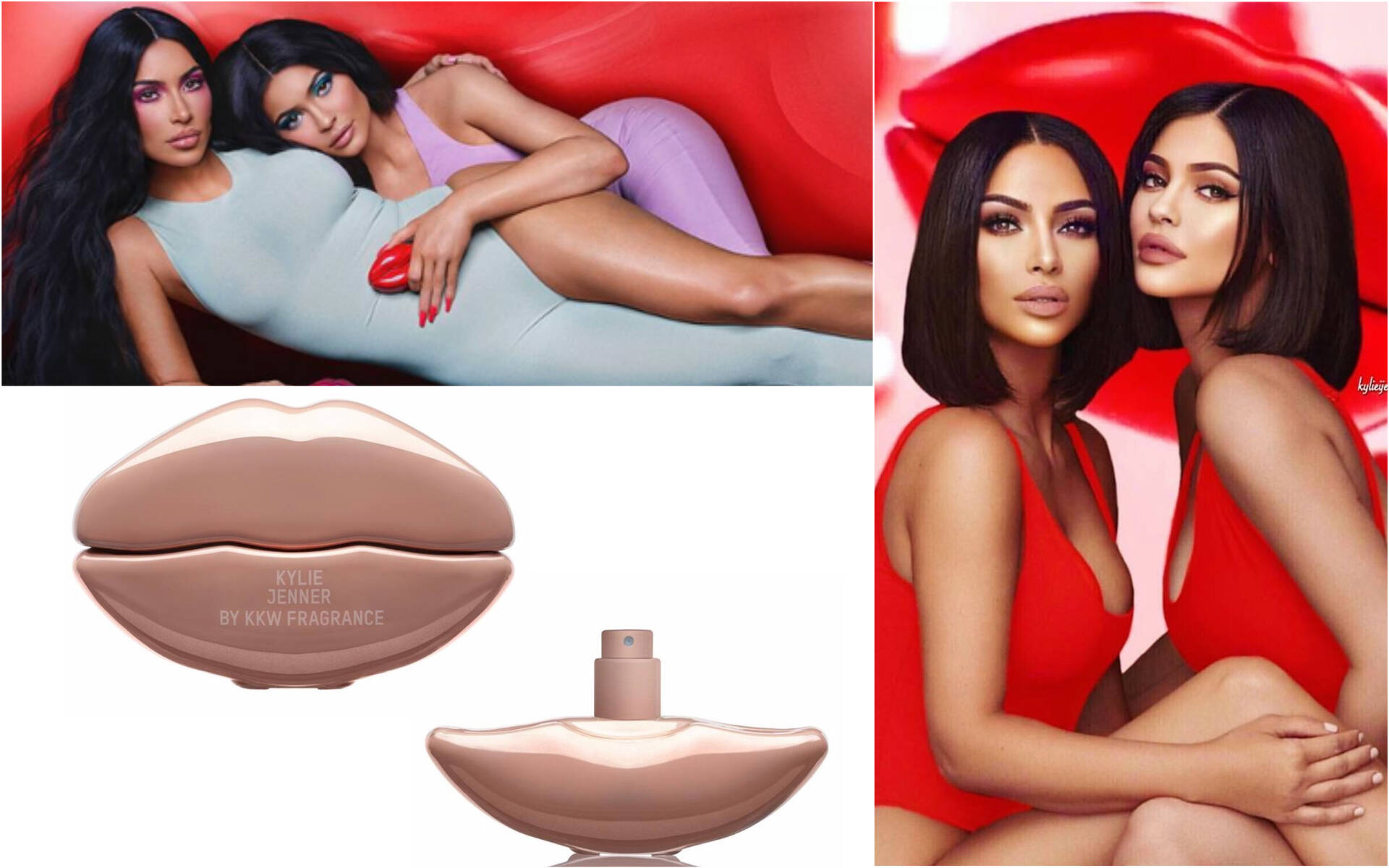 KKW FRAGRANCES
In fall 2017 just after her beauty line, Kim has launched her own fragrance line called KKW Fragrance. Before this, she's launched seven fragrances under the parent company Lighthouse Beauty. KKW Fragrance is the first official perfume under the KKW moniker. The latest novelty among the fragrances was the collaboration of two sisters Kim and Kylie and their brands KKW Beauty and Kylie Cosmetics. They introduced three new fragrances in a new design of lip bottles called KKW FRAGRANCE X KYLIE. The new perfume comes in three bottle colors and has notes of red lotus blossoms, liquid amber, and peony, and costs $40. 
OFFLINE SALES
Lately, Kardashian announced to her 147 million followers on Instagram that KKW Beauty will become available to purchase from Ulta Beauty offline stores this fall. Until now, the line has only been available to shop online. The KKW Beauty brand has seen phenomenal success since its launch in 2017. Earlier this year, it hit the headlines after unveiling 'The Body Collection,' which included a 'Skin Perfecting Body Make-Up Foundation' for various skin tones.
According to the Fashion Network, "Kardashian first partnered up with Ulta Beauty last year, when scents from her cult 'KKW Fragrance' line were rolled out in the beauty retailer's US stores and online. Her younger sister Kylie Jenner also has a well-established relationship with the company has teamed up with the retailer last year to sell select items from her digital 'Kylie Cosmetics' brand in-store."