Ladder is a lifestyle and fitness company backed by LeBron James and other celebrities. They joined their fame and forces to create their own brand of sports nutrition. The professional American basketball player LeBron James and his personal athletic trainer and recovery specialist Mike Mancias have partnered with Arnold Schwarzenegger, a bodybuilder and film actor, famous through his roles in blockbuster action movies to launch the ultimate clean and effective supplements. Ladder became a result of four years of relentless testing for taste, quality, and performance. Originally formulated for LeBron, the brand became available to everyone. Ladder has a special content campaign called "No Magic Pill" on YouTube channel with professional advice on health and wellness.
THE STORY
Behind the subscription-based, direct-to-consumer wellness and supplement brand, there are four founders NBA legend LeBron James, celebrity, actor and bodybuilder Arnold Schwarzenegger, gold-medal skier Lindsay Vonn and famous model Cindy Crawford. The idea of Ladder, personal brand of high-performance sports nutrition came when LeBron James had severe cramping during the 2014 NBA Finals. He and his personal trainer, Mike Macias, were looking for "nutrition products" with high standards and legitimate effectiveness that could deliver professional-calibre results and combat the cramping, but failed. Their search led them to create their own brand, one that Schwarzenegger, Vonn and Crawford joined as a way to provide consumers with reliable nutrition and wellness information and products. The most unique aspect of the company is how novel it is. It is not just a supplement company but also an online resource for advice on healthy living. The company believes that good health doesn't come about through quick solutions and tries to combine its line of sports supplements with a healthy diet and exercise tips.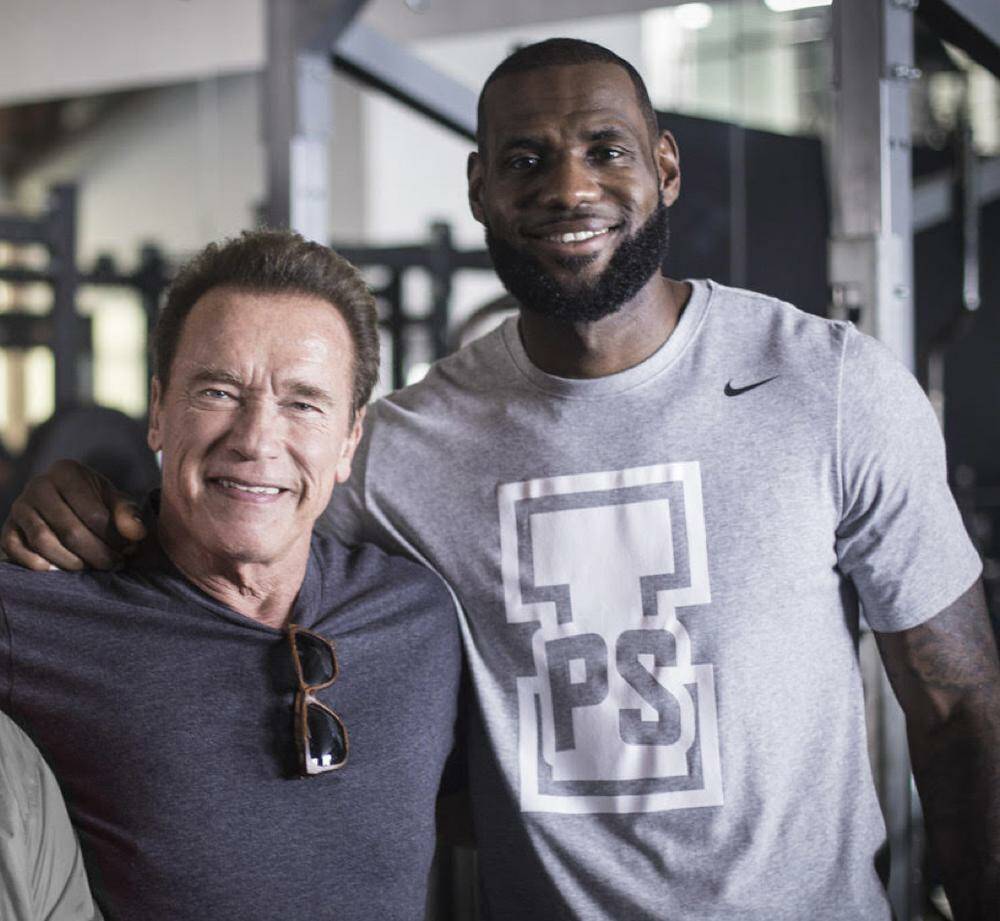 THE TEAM
The sportsmen work with world-class scientists to find the best ingredients from natural sources to maximize quality and, most importantly, performance. The team of fitness and health experts helped develop smarter, more effective products.
Mike Mancias is LeBron James' Athletic Trainer and recovery specialist, a position he's held for 14 years and counting. His work includes training with NBA, NFL, MLB, PGA, and top NCAA athletes. Mike has developed a winning human-performance blueprint that encompasses everything from preventative medicine, strength training/rehab, nutrition, and the latest in recovery techniques. Mancias aided in developing the Ladder Brand and its products.
Adam Bornstein is Chief Nutrition Officer and Head of Content at Ladder. He is a New York Times bestselling author, an award-winning health editor, a certified trainer and nutrition coach, and was named by The Huffington Post as one of the most influential people in health. Previously, Bornstein was Editorial Director of LIVESTRONG.COM and Fitness Editor of Men's Health magazine.
Dr. Abbie Smith-Ryan, PhD is the nutrition and science advisor for Ladder and part of the team that developed the formulations. As an Associate Professor at the UNC-Chapel Hill in the Department of Exercise and Sport Science, Abbie is the Director of the Applied Physiology Laboratory and the Co-Director of the Human Performance Center. She is considered one of the leaders in sports nutrition and performance.
Angela Manuel-Davis, Health & Wellness Advisor.  As a former USA Track and Field Team Member, Angela was a five-time All-American who held world rankings in the 100 meters. Angela was an Olympic Trials semi-finalist and a member of the World Championship team. She has been part of several National tours such as Oprah's Live the Life You Want Tour and was named to Oprah's SuperSOUL100. Angela can be found teaching her sold-out classes at SoulCycle in West Hollywood.
THE PRODUCTS
Ladder's brand is built on three pillars: scientifically-backed information, community interaction with world-class experts, and customized nutrition products that meet the highest standards for safety and purity. For each product, Ladder has received an NSF certification, which signifies that products meet "strict standards for public health protection" governed by a third body that deals with all major sports leagues. All Ladder's sports nutrition additives do not contain hazardous levels of heavy metals or prohibited substances for professional and Olympic athletes. Ladder's products include greens supplements for an immunity boost, bone strength, and stress reduction; protein powder that helps build muscle and speed up recovery; and energy supplements that help to stay focused and alert. Ladder's protein is made from a combination of milk and whey, sourced from grass-fed cows, and contains only the highest-grade isolates, which means no extra fat and carbs.
MARKETING & SALES
Ladder's company revolves around a monthly subscription service in which they send a box that includes a series of nutrition supplements and a free Ladder tumbler with the first order. There are four powdered nutrition packets: Whey Protein, Plant Protein, Energy and Greens.  None of the Ladder supplements come in the typical tub or bag form, instead, it is possible to buy them in bulk packs of single-serving sachets. Here are the main ingredients of each Ladder supplement along with flavor:
Whey Protein (chocolate or vanilla): Milk protein isolate, whey protein isolate, probiotic blend;
Plant Protein (chocolate or vanilla): Pea protein, organic pumpkin protein, enzyme blend, probiotic blend;
Energy (strawberry lemonade): Creatine monohydrate, beta-alanine, betaine anhydrous, citicoline sodium salt, L-theanine, green tea leaf extract;
Greens: Organic spirulina, matcha tea leaf, organic barley grass, spinach leaf, Rhodiola root extract, beetroot extract, broccoli seed extract, menaquinone-7.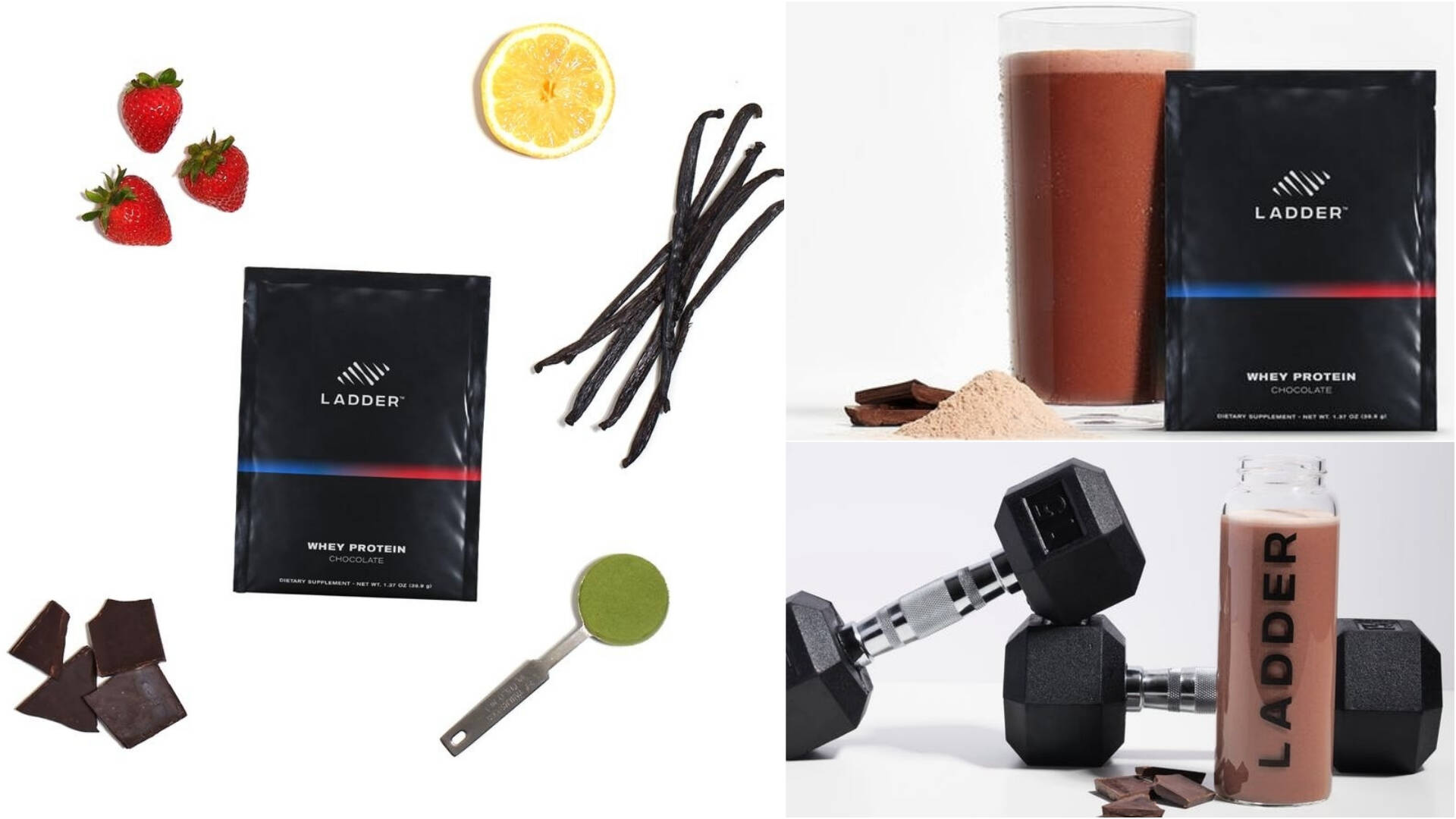 To find out which supplements are best for a specific customer, Ladder offers to go through a short quiz on the website to understand the fitness, health and nutrition goals, and then recommends a supplement regiment that best matches customer's goals. For example, for those who want to lose weight, Ladder recommends a combination of their Plant Protein and Greens. This is justified by the fact that a high-protein diet has been proven to help people lose weight, and greens provide an influx of nutrients that help withstand the stress that the body experiences when it loses kilograms.
The cost of a Ladder subscription will range from $60 to $90 for two recommended products on a monthly, 30-day cycle. Each month, the customer will also receive a surprise gift like a high-quality shaker bottle, for example.
However, it's not necessary to sign up for a subscription to buy Ladder products. Each of their four offerings is $40 for 15 packets, $60 for 30 packets, $80 for 45 packets and shipping is free. The pricing of everything is quite expensive but it does depend on how much of each supplement is included into the plan. For example, if you want 12 packets of any one of Ladder's four products for the month, they'll cost $2.50 each. However, if to buy 30 single-serving sachets, 20% will be off.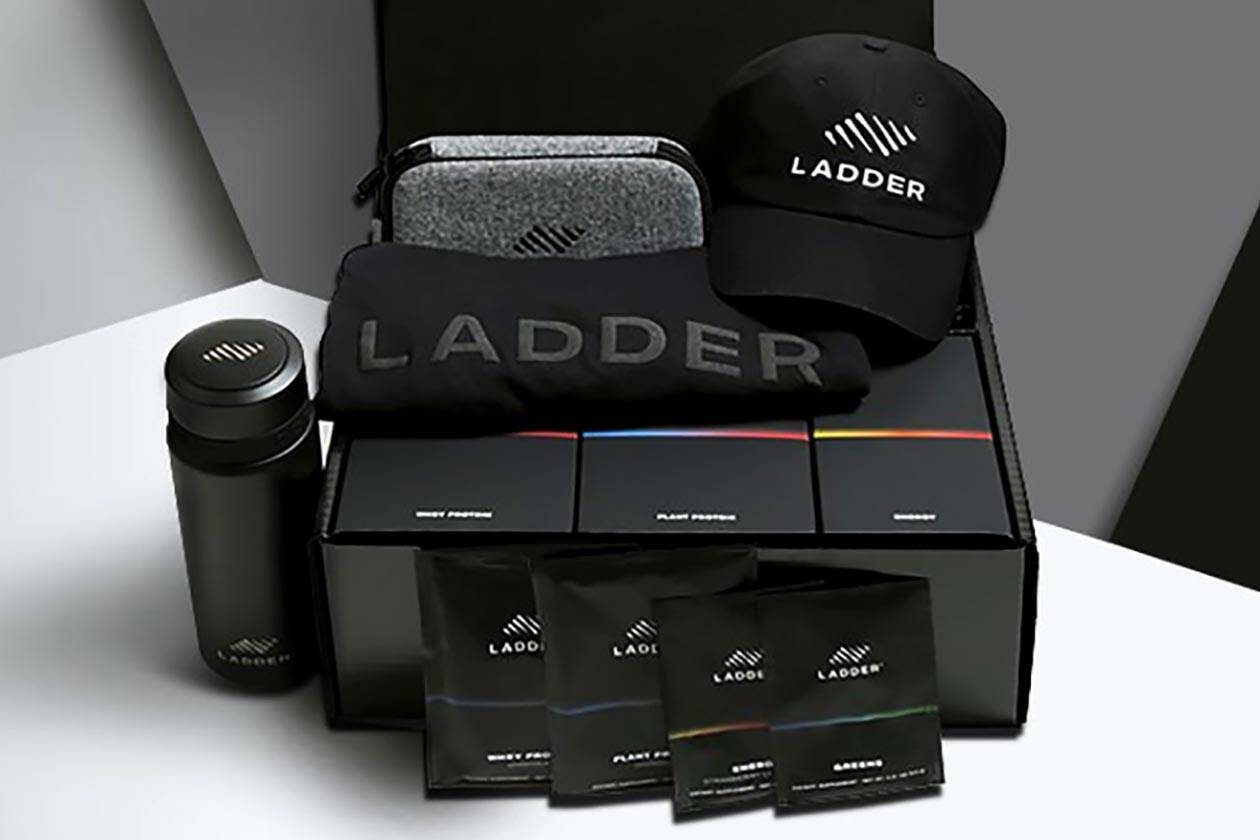 Ladder has own content campaign "No Magic Pill", which includes blog-style posts they feature on their website. These posts focus on fitness, nutrition and health. The YouTube channel has videos that promote the product but also provide short, no-nonsense advice about trending health questions. Ladder recognizes that health and wellness is all about education, too, so the website will feature a content platform full of science- and expert-backed information to answer any questions along the way and debunk some common nutrition myths.
MEDIA
"Ladder is an inclusive approach; it's not product-based," said Adam Bornstein, chief nutrition officer, head of content, and health advisor at Ladder. "We need to democratize health information more than anything." Runners world
"At Ladder we have access to all the best doctors, scientists and nutrition experts in the world and, when we asked them what's the most buyer-beware issue in the nutrition space right now, the unanimous answer was detoxing," Macia says. "The idea that you can buy a product, juice or elixir that going fix (your body) is based on no science whatsoever." Highya
"Ladder really seems to have made the selecting and purchasing of supplements a much simpler process. The brand even has a quiz available to help you decide what products would be ideal for you and your lifestyle. For more information on Ladder, its supplements, and details on how to order, head on over to its website at weareladder.com." Stack3D