The British-Dutch consumer products hair-care start-up Living Proof was founded by Dr. Robert Langer, Institute Professor of MIT and by Jon Flint and Amir Nashat of Polaris Venture Partners, a leading venture capital firm that supports the translation of scientific discoveries into meaningful products. Hollywood's Ageless Beauties Jennifer Aniston, known as Rachel from the Friends series, became the co-owner and hair care spokesperson in the ground-breaking science-based company. Already in 2016, it was acquired by Unilever for approx. $150 million according to analysts.
THE FOUNDER
Jennifer Joanna Aniston is an American both rose-coloured and romantic actress, film producer, and businesswoman. She began her actress carrier at an early age. Aniston rose to international fame portraying Rachel Green on the television series Friends (1994–2004), for which she earned Primetime Emmy, Golden Globe, and Screen Actors Guild awards. She has since played numerous roles in comedies and romantic comedies. She has a very rich and varied theatre box office developed over the years. Since her career grew in the 1990s, 50-year-old Aniston remains a famous figure, established as one of the leading and highest-paid actresses in Hollywood as of 2019.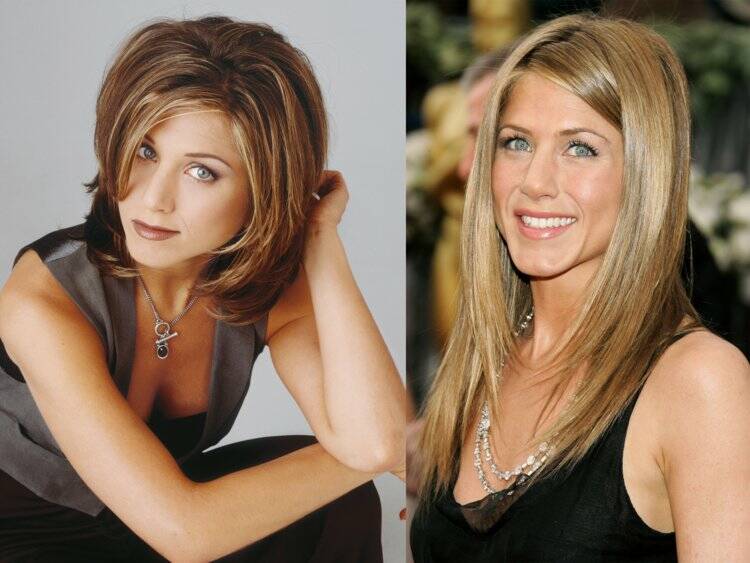 Aniston has appeared in commercials for L'Oreal hair products, the publicity campaign for the drink SmartWater, spokesmodel of Aveeno Skincare and a face of  Emirates airline and music videos throughout her career.  Under a contract with Elizabeth Arden, Inc., Aniston worked for over a year on her first perfume, which was released in July 2010 namesake Jennifer Aniston". Since then she launched 5 new perfumes.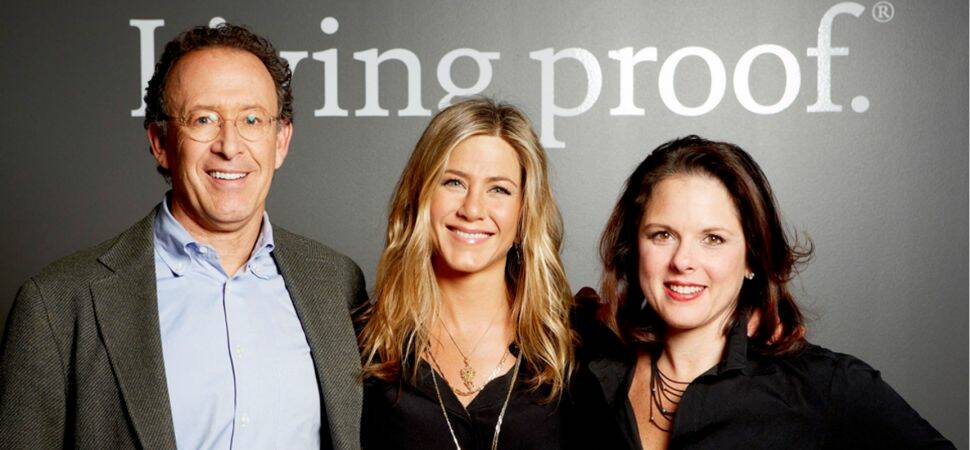 THE BRAND STORY
Jennifer Aniston has the most envied and most imitated hair in Hollywood. Therefore, it is not strange that Aniston became the co-owner of Living Proof, the Massachusetts-based hair care company. She embodied everything the company stood for – a unique combination of beauty and brains. She actively helped to build the Living Proof hair care business using her understanding of what drives our culture and hair trends until the Unilever's buyout.
Under the partnership, Aniston joined an illustrious team behind the company, organized by:
Jon Flint, Co-founder and Chairman of Living Proof and Co-founder and General Partner, Polaris Venture Partners;
Dr. Robert Langer, PhD, Co-Founder. One of the nation's most accomplished scientists, the largest biotech patent holder in the world, and one of only 14 Institute Professors at MIT;
Dr. Rox Anderson, MD. Leading dermatologist, medical researcher and Harvard Professor who conceived and developed many non-scarring laser treatments now widely used in medical care;
Amir Nashat, PhD. Co-Founder, General Partner, Polaris Venture Partners who studied chemical engineering at MIT under Dr. Langer;
Daniel Anderson, PhD, Co-Founder, MIT Associate Professor. 
Colin Gardner, PhD, Living Proof Chief Science Officer, former head of Pharmaceutical R&D at Merck and CSO at TransForm Pharmaceuticals Inc., who conducted his post-doctoral work at Harvard and MIT where he collaborated with Dr. Langer.
In December 2016 Unilever has signed an agreement to acquire Living Proof Inc. It has purchased a 100% stake in the brand and also confirmed that Jennifer Aniston, who has been a celebrity spokesperson for and investor in Living Proof since 2012 will be no longer associated with the brand.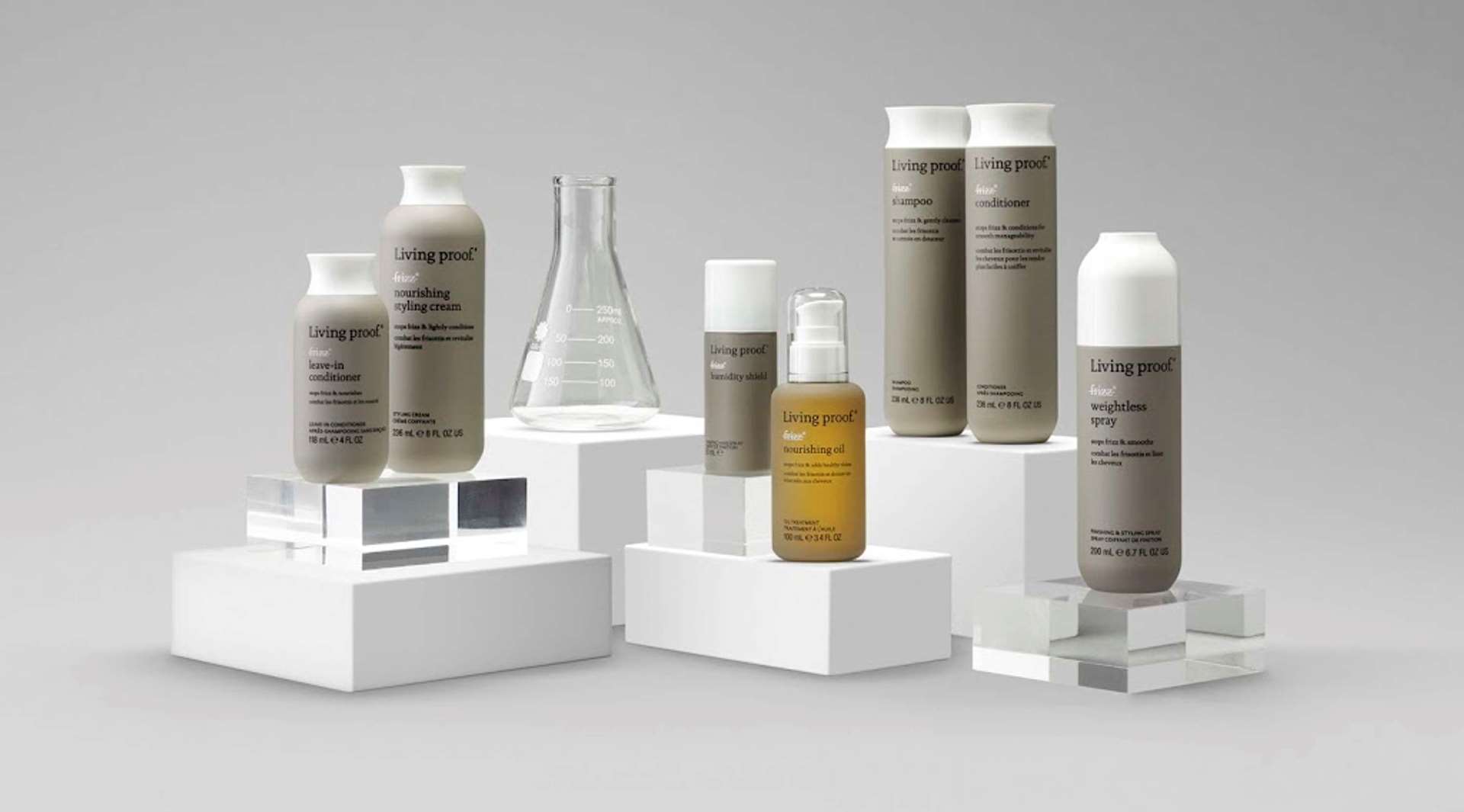 THE SCIENCE
Living Proof scientists were developing a winning formula for five years, bringing together the most modern and advanced technologies within the walls of the most famous innovation hub MIT. The brand solves the toughest beauty challenges with science and patented technology. Behind the brand the scientists from outside the beauty industry who were not confined by preconceived notions of what can and can't be done and the hair stylists who were fed up with the limitations of conventional products. They found revolutionary discoveries that appeared in the form of microscopic molecules. 
First, the company uses discovered a superior of silicones patented formula of Healthy Hair Molecule, OFPMA, which creates an exquisitely thin, weightless, invisible shield around each hair strand.
Secondly, in their products Living Proof uses patented Thickening Molecule, PBAE, is a tiny molecule that does big things. PBAE is a more effective way to bring fullness and thickness to hair. It creates a microscopic pattern of thickening dots on hair for long-lasting, touchable fullness, body and thickness.
The third innovative solution is called ETAS (Expandable Textured Aero-Spheres). This is a patent-pending Volumizing & Texturizing Molecule, is lighter and bigger than industry-standard ingredients so it delivers big volume and texture on your hair without weighing it down.
Finally, scientists have discovered a better way to protect and enhance color while improving the health of hair without silicones. Traditionally, color care products have used heavy silicones that protect your color but also weigh down your hair. This leads to even more shampooing, additional color loss, and a continued cycle of damage. The Locking Molecule (CPULA) forms a protective layer to help lock in color and deliver essential fatty acid to improve hair health.
Today the brand has a strong portfolio of twenty patents and over 50 products. For its deep science formulas, Living Proof has won over 150 industry awards including Edison Award which is focused on the innovators to honour excellence in new product development, marketing, design and innovation.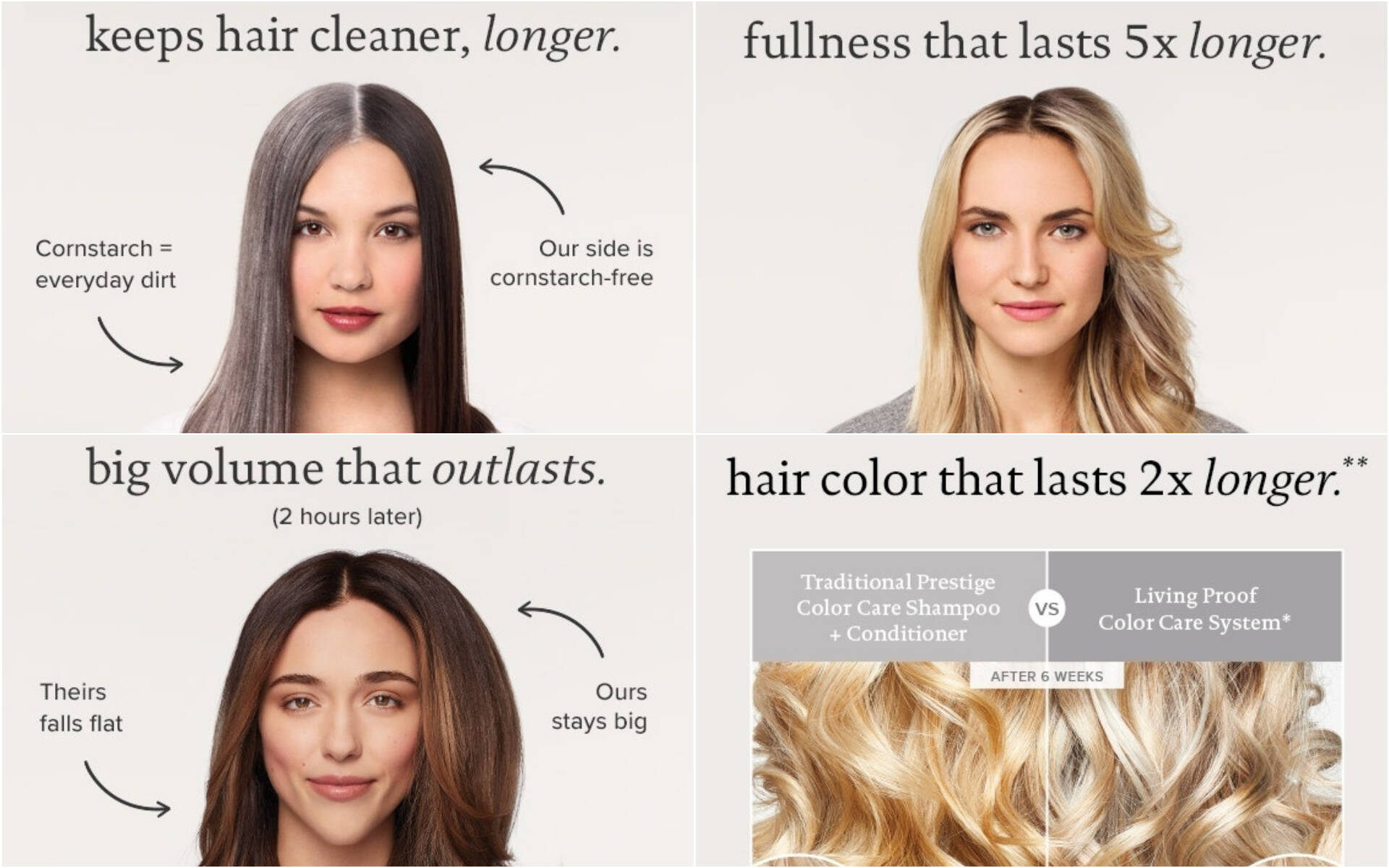 ONLINE & OFFLINE RETAIL
The problem-solution hair-care line has been sold across salons, prestige and mass distribution channels since 2012. Today the products are available online and offline globally in the US, UK, Canada, Asia, Mexico through such retailers as Sephora, Ulta, Nordstrom, Birchbox, Beauty Brands, Shop von Maur and Shop Saks. Living Proof products are also carried in over 850 salons across the United States and Canada. In Europe, it is presented in professional salons in Austria, Belarus, Belgium, Bulgaria, Brazil, Estonia, Finland.
MEDIA
"We are delighted to be adding Living Proof to our portfolio of prestige brands. The prestige hair retail market is very attractive and offers significant potential for growth," said Alan Jope, the President of Personal Care at Unilever, via a statement. "Through compelling product result demonstrations and influencer-driven marketing, Living Proof is already a successful business in this space and we look forward to further developing and growing this wonderful brand." Fashionista
"The science taking place at Living Proof is special because, instead of following the traditional formula within the beauty industry, Jon Flint and I turned to a model we knew worked well for driving innovation -- the biotech industry," explains Dr. Robert Langer.  "The working process is unique too.  I've always believed that if you can find the root cause of the problem, you can solve it. We are also bringing the most modern and advanced technologies such as novel material designs and high throughput technologies to bear on the problems we are trying to solve and we have already received a number of patents for what we have done." PR Newswire