Swedish beauty brand FOREO that has achieved global success with its award-winning LUNA™ skincare and anti-ageing device since its launch in 2013, released the third-generation LUNA™ 3 device. The young and innovative brand's next milestone in skincare marks an evolution of their revolutionary technologies, further enhancing and improving the "skin-cleansing experience". With six new areas of innovation, the new LUNA™ 3 range of devices will mean avid LUNA™ fans can experience an even deeper, more gentle yet powerful cleanse that is completely tailored to match their specific skincare needs. LUNA skincare devices have taken the industry by storm, becoming a premium facial care benchmark.
FOREO is a Swedish multi-national beauty brand founded in 2013, established and headquartered Stockholm, Sweden. It is not a traditional beauty company as it specializes in beauty skincare devices and well-being solutions. The launches of the LUNA™ play a device for skincare and an oral care toothbrush ISSA™ play empowered many people to transform their daily routines into exciting rituals. Moreover, LUNA™ novel device has been rapidly taken the industry, lighting up 5,000 stores in more than 40 countries.
The company's ISSA™ play, electric toothbrush, signalled probably the biggest revolution in dental care for more than half a century. ISSA™ of the 2nd generation expertly blends sonic pulse power with a combination brush head of PBT polymer and soft silicone for an oral care experience that's beyond compare. The ISSA™ mini 2 is a sonic electric toothbrush with 265-day battery life and colourful, light-up design that helps make sure you never miss a brushing, no matter how hectic life gets. The price of the toothbrush varies at the range of €49 for the first generation of ISSA™ play to the latest one ISSA™2 at a price of €169.
LUNA™ utilizes a totally optimized design for even deeper more efficient cleansing while offering all the benefits of the original LUNA™ design. Its T-Sonic™ cleanse will remove 99.5% of dirt and oil (based on clinical trials) plus makeup residue. Dead skin cells are also cleared away, enhancing the absorption of skincare products and also diminishing the appearance of pores to refine skin texture. The anti-ageing mode of the LUNA™  smooth the visibility of fine lines and wrinkles and leaves skin looking firmer. What's more, the ultra-hygienic silicone design is quick-drying and nonporous to prevent bacteria buildup for cleansing that is 35X more hygienic than that with nylon-bristled brushes.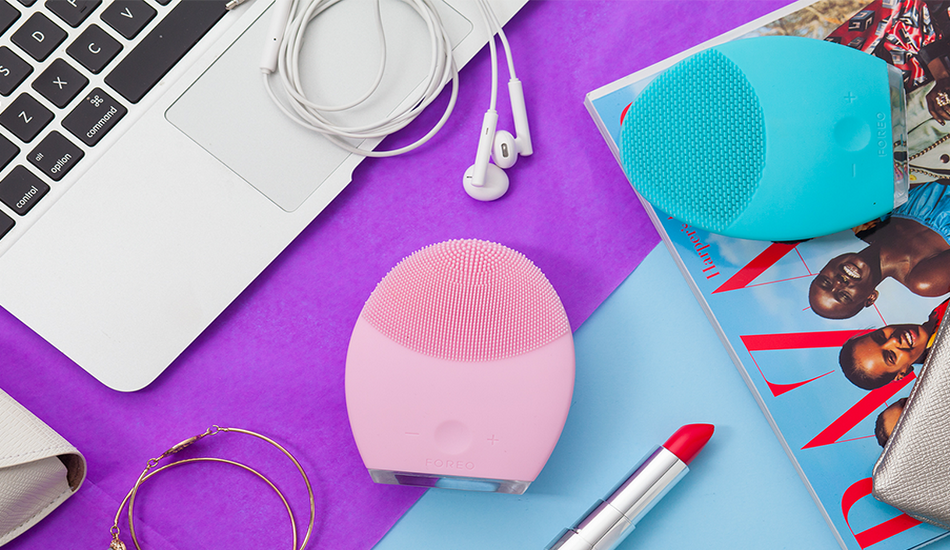 Paul Peros, FOREO's CEO, emphasized that this new launch marks not only technology-related improvements to offer more advanced devices but an expansion of the range for more refined skincare solutions. With the addition of the LUNA™ , even the finest details of an individual's skincare needs will be catered for, from users with slightly oilier skin to those who want a more powerful cleanse. The FOREO's team is excited to be able to offer such customized designs with this new range.
Furthermore, the company also presented its latest development, the new LUNA™ mini. Now the smallest in the range, this powerful tool provides the benefits of clear, healthy skin in an ultra-portable device offering up to 100 uses, easily fitting in a purse or travel kit.

The LUNA™ is suitable for all skin types, incorporates the LUNA™ mini 's pulsation technology along with FOREO's signature silicone touchpoints; thicker at the top to deliver an intense clean for oily-prone and hard-to-reach areas as well as softer, thinner touch-points below that relay a gentle clean for Actual Size sensitive or normal skin and larger areas like the cheeks.
The latest LUNA™ 3's brush head is 30% larger than the previous version. Moreover, its silicone touchpoints are 30% longer and 25% softer. This greater reach and extra softness mean a deeper, gentler clean. It also has 16 power levels and 650 uses on a single charge. It costs € 199 while its mini sister goes at a price of €159.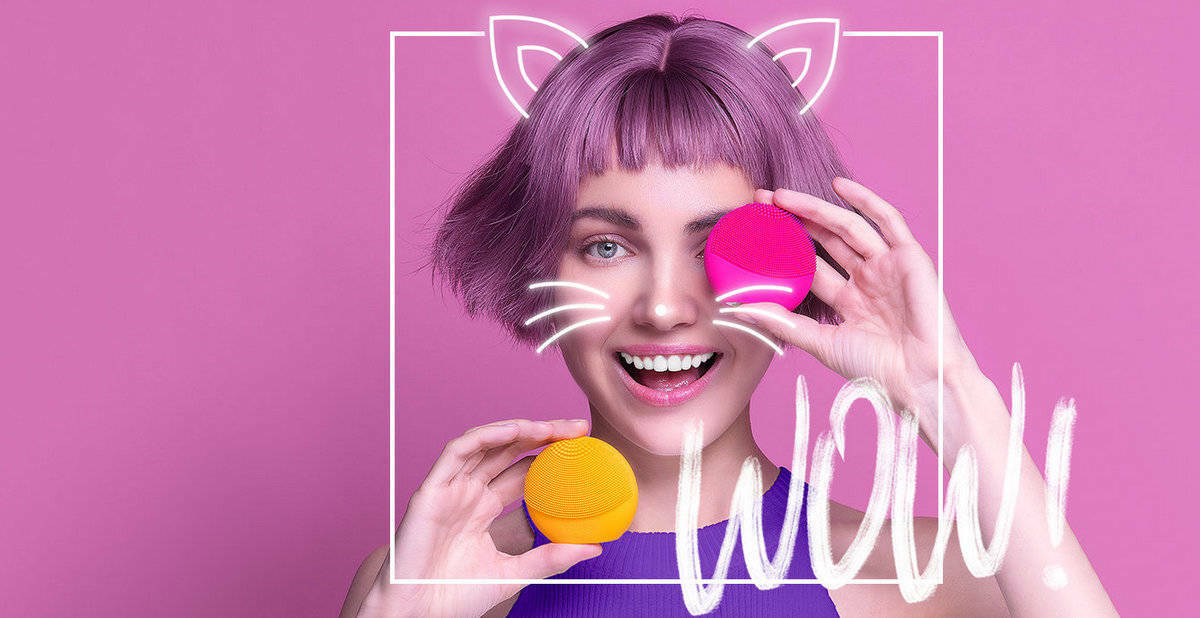 FOREO is aimed to bring a new standard of high-end beauty and wellbeing solutions to a wider audience than ever before. Incorporating six new areas of innovation, the LUNA™ mark FOREO's next step forward by offering devices that are completely tailored to match specific skincare needs.