LVL simultaneously senses your hydration, heart rate, and activity to help you optimize every workout. It prompts you in real-time, alerting you to exactly how much fluid you need and what type of performance boost you can expect. Sleep is one of the most important parts of your day. Research shows that people who sleep better feel better and think fast, and that hydration is one of the keys to unlocking a better night's sleep. LVL's simple, clear interface provides the essential information at a glance on a rich full-color OLED touch screen, with side buttons for additional input.
It connects via BLE to your smartphone, sports watch, bike computer and other devices for a truly connected experience. LVL utilizes the same optical sensing technology that BSX developed for its first product, the BSXinsight, which measures the lactate threshold in real time.
The inventors tested hundreds of athletes in our sweat lab for development of LVL - using gold standards in biometric sensing to refine the algorithms LVL uses to measure hydration. The team worked with Frog, a world-renowned design and strategy firm, to translate LVL's technology to the wrist with an elegant design that is primed for mass production.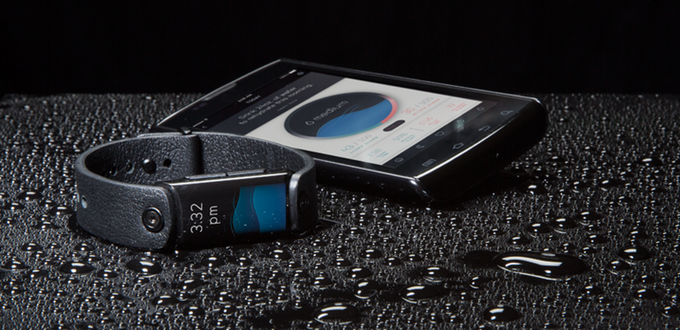 Unlike traditional devices on the market that use green light to measure heart rate from the wrist, the inventors have spent the past four and a half years developing a revolutionary red light technology (actually near-infrared light) that for the first time ever can measure dehydration, while also providing industry-leading heart rate accuracy at the same time. The red light sensor originates from the world of medical devices where accuracy is king. It can measure 10 times deeper into the body than green light can, which allows to see more and measure it more accurate.