The Music Pop icon Madonna has launched her own Skincare Brand MDNA. Her skincare products were first launched in Japan in 2014 with a special pop-up shop in Tokyo and then released to the Asian and the US markets. Madonna's look and music are always evolving into something new and different. As an innovator, Madonna always seems to be ahead of the curve. Her fans see her perpetual change over the years and can't wait to see what she does next. Finally, her ambition and a keen sense for marketing, business, and branding helped her to create own unique brand, that got the name of her twelfth studio album released on March 2012. Moreover, global fame and Madonna's extremely loyal fans served a perfect customers base and foundation for the sales of innovative skincare products.
THE STORY
Madonna's skin brand was originally launched in Japan in February 2014 in collaboration with MTG Co., Ltd., a recognised pioneer in the Japanese beauty care industry that develops brands in Beauty and Wellness.  Since that time it is being rolled out to department and speciality stores, duty-free shops and e-commerce sites of the global market. The personal skincare brand was launched in Madonna's home country in September 2017. It entered the American market through own online store in addition to Barneys online store and offline Department Store in New York and Los Angeles. The MDNA SKIN products are currently available offline in Japan, Hong Kong, Singapore, China, Korea, Taiwan and the United States as well as in MDNA Skin Spas, which operate in the Grand Hyatt hotels of Tokyo, Seoul, and Fukuoka and is going to expand its global presence.
MDNA SKIN's brand concept is built around three great M's: global music icon Madonna, the internationally renowned spa destination of Montecatini, Italy, and MTG, a Japanese Beauty and Wellness company with a passion for innovation and technology. MTG creates new products for health and beauty using cutting-edge technology, research and development, design, manufacturing of beauty and medical devices and cosmetics to well-known celebrities and brands. MTG develop devices (ReFA rollers and Inbeaute beauty gadgets) that bring out these benefits to the fullest extent. Such a combination of the products and cutting-edge technologies aimed to improve people's lives.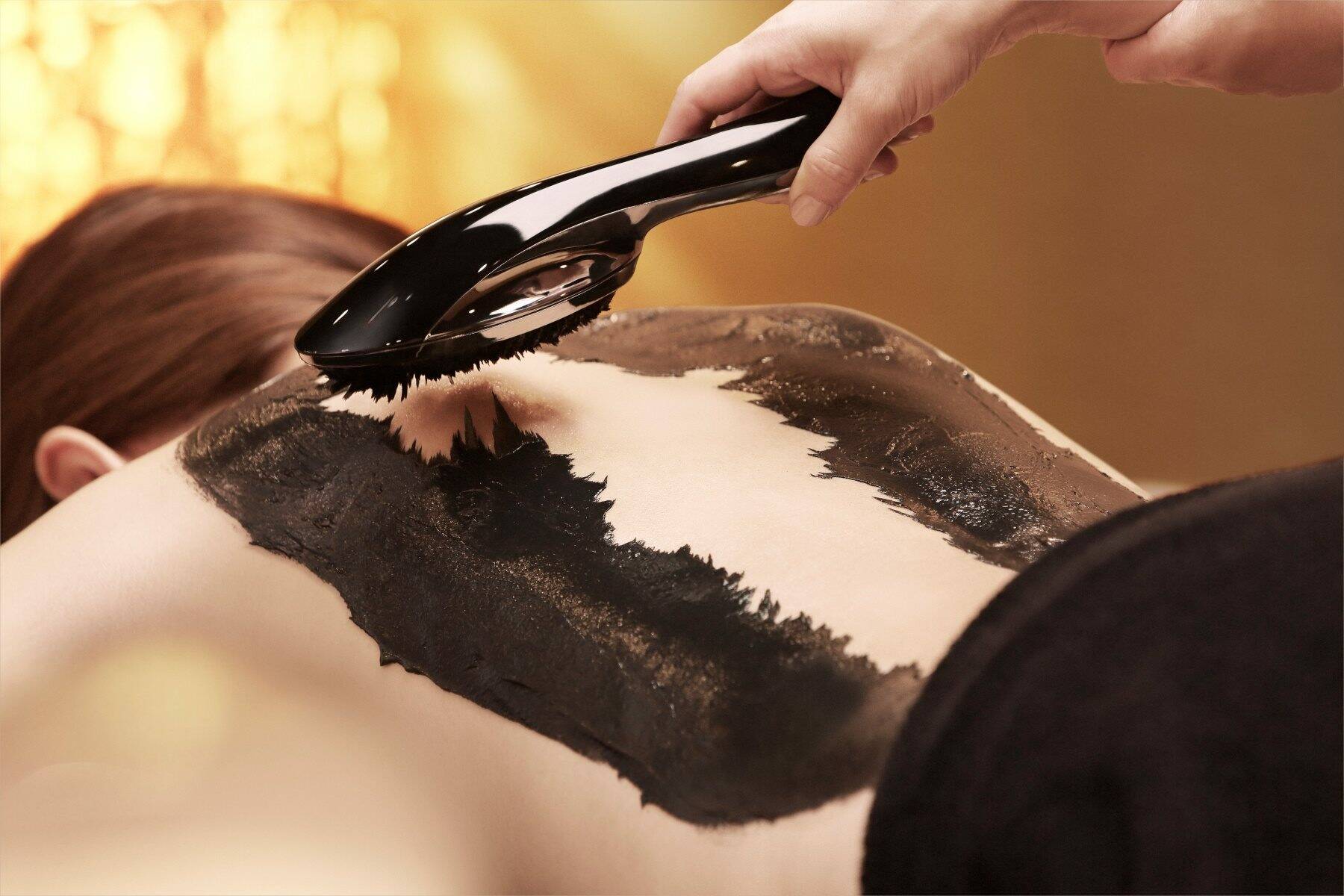 THE INGREDIENTS
MDNA SKIN derives its life force from the rejuvenating thermal water of Montecatini, Italy. After more than 30 years of research and 300 blends, this centuries-old natural cure has been optimized to help resurrect the look of depleted, compromised skin. MDNA is only one skincare brand in the world outside the walls of Montecatini has the right to use the city's natural water and other resources including its nourishing olive oil and mineral-rich volcanic clay.
THE TECHNOLOGY & DESIGN BEHIND THE BRAND
Ergonomics of MDNA's skincare brand is curated in Nagoya, Japan, to optimize ingredients exclusive to MDNA SKIN for maximum performance and accelerated benefits. With the hyper-intuitive design, each tool is ergonomically inspired by an aesthetician's to replicate world-class skincare treatments. The brand idea is to create the synergy between tools and unique formulas in order to defy the boundaries of modern science and deliver game-changing results.  
THE BEAUTY ROLLER is the Facial & Body Contouring Tool with unique design, crafted from specialized carbon of the highest purity and density. The spheres are engineered with massaging micro ridges that replicate professional massage techniques to relieve tension while helping visibly contour and de-puff the face and body. A face and body roller powered by invisible waves of Ultra-Infrared Energy from pure carbon to help visibly firm and refine the jawline, cheekbones, forehead and décolleté while helping improve the look of body trouble areas, including the thighs, glutes, abs, arms and hips. The molecular vibrations from this invisible force can melt ice without heat and help visibly transform skin. The tool received the Anti-Aging Award "Bazaar 2019".  
SKIN REJUVENATOR is a specially designed device with two heads, one for magnetic removal of skin impurities and the other one is for infusing the skin with beauty ingredients. The rejuvenator set includes Chrome Clay Mask that could be applied each morning. The procedure starts with the application of Chrome Сlay Mask for 5 minutes. Then the neodymium magnetic head, which generates approximately 280 MT of magnetic force, removes the mask alone with all impurities (dead skin cells and pore-clogging impurity) without burdening and touching the skin. The next infusion head provides a professional level of Deep Derma Infusion that effectively delivers negatively charged Sodium Ascorbyl Phosphate for deep skin moisturizing. It is equipped with 4 unique signals and Auto Skin Search which helps to detect the moisture level inside the skin to optimally calculate which current level to apply.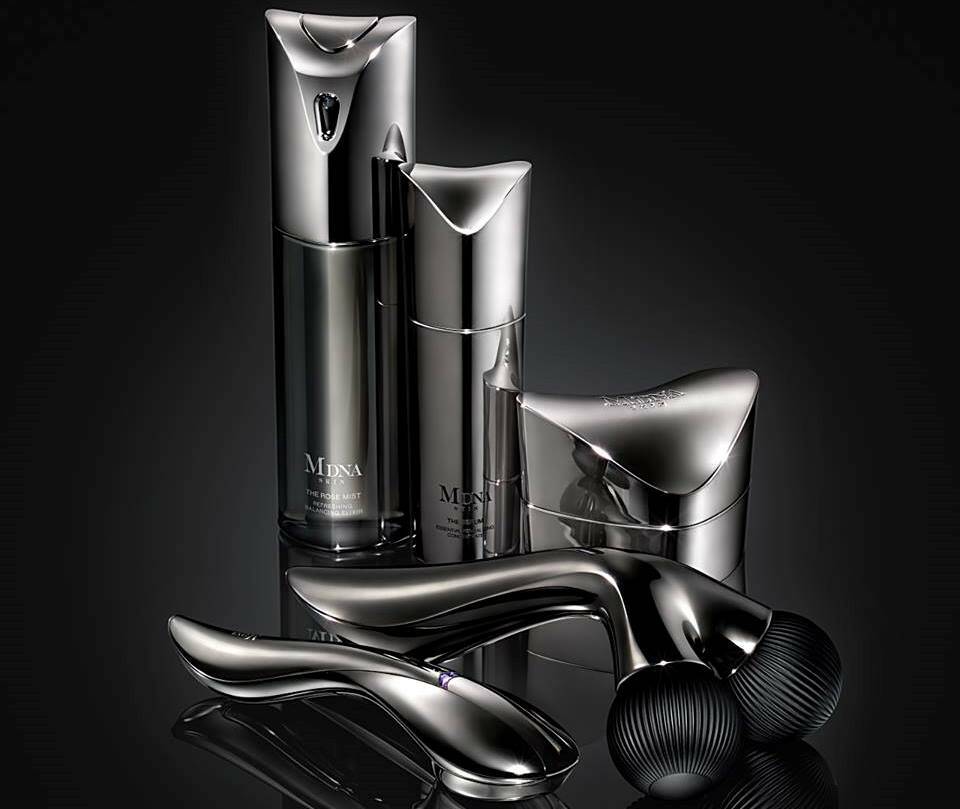 The price of the MDNA SKIN Rejuvenator Set is $600. That's just two items in the line-up of nine products that start at $50 for a facial cleanser the Face Wash, $ 90 for the Rose Mist to refresh the pores and the cornerstone of the line the Serum at $240. The prices are pretty impressive but are they worth it? According to the CNA the poplar Asian news channel that personally tested MDNA SKIN line "It may seem cost-prohibitive at first, but there is real value in it. We've benchmarked the results to a two-hour pro-facial session which typically sets you back around $250 to $300. A jar of the Chrome Clay Mask (100ml) will last you at least two months, at twice a week usage or 16 applications." There is already a more affordable secondary line. Instead of a $250 moisturizer, a price point of about $75 for a comparable formula, along with smaller, lower-priced versions of the initial line. 
"Even though she's used the products herself and worked with the team at MTG, a Japanese beauty company dedicated to perpetual innovation, she can still count on her kids as the best litmus test. "When my 17-year-old comes to me and says, 'Mom, I just ran out of MDNA Skincare products, can you get me some more?'" Madonna explained she knows she's created something great." ELLE