Angelina Jolie and Brad Pitt, the most bankable Hollywood stars in history, and for few years no longer a couple after their divorce called 'Brangelina', remained business partners in Château Miraval. Their successful 500-hectare Provencal south of France-based wine estate produces the best premium Miraval wine, which is sold globally. 50% of the company still remains the Perrins', a French family with vast expertise in winemaking known for Châteauneuf-du-Pape and a range of another premium wines. Fully organic wine is rich in a vintage, a ray of Provencal sun, thanks to the especially generous climate and nature of the region.
THE STORY
Château Miraval is a castle and vineyard located in the village of Correns in southern France. In May 2008 Brad Pitt and Angelina Jolie rented it for three years with the possibility of buying. In 2011 they bought almost 500-hectare of  Provence's historic Château Miraval for a reported $60 million from Tom Bove, an American businessman. It became their main family home when in Europe, and was the site of their marriage in August 2014. The first bottle they developed after purchasing the vineyard was a Côtes de Provence rosé that debuted in 2012. The splashy launch of Miraval Rosé came in 2014. Since the very beginning, the couple has been closely involved in wine production, attending blending sessions and taking an active role in planting and production decisions.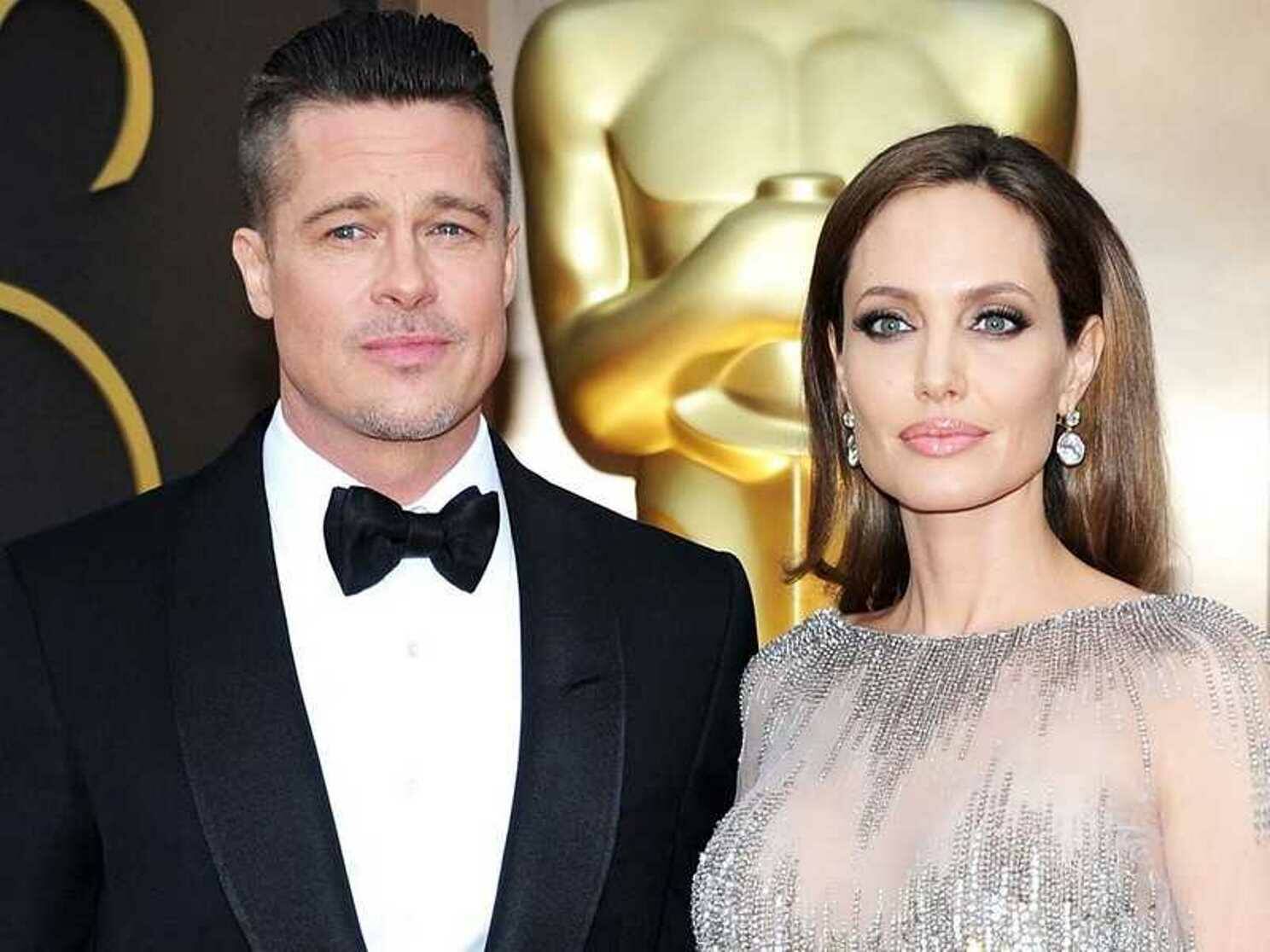 Château Miraval, in the northern reaches of Provence, is a fully organic property that for many years owned by the winemaker's family Perrin, produces around 500,000 bottles of wine per year. The Perrins had made a name for themselves in the US with their Tablas Creek estate in Paso Robles, California, where they planted grape varieties from France's Rhône region. They own 50 per cent of the Miraval Provence company, which is in charge of production and marketing. Together with wine business Château Miraval has launched a new product - premium extra virgin olive oil. L'Huile d'Olive Miraval is packaged in black porcelain stoneware bottles and contains premium olive oil made from olives grown on the Miraval estate and local locally produced organic olives.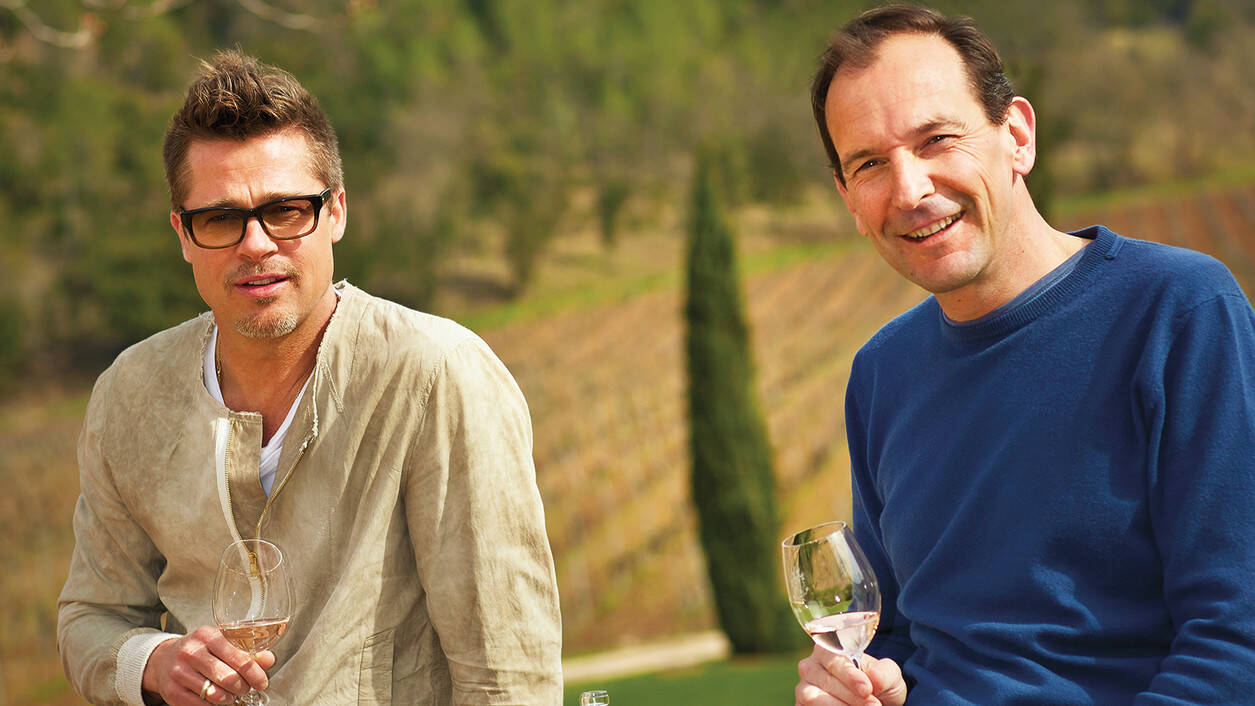 PROCESS
The wine manufacturer is Famille Perrin, a leading French wine producer. Their wine business was established in 1997, and today makes wines from some of the region's most famous appellations, including Miraval, Vacqueyras, Gigondas and Châteauneuf-du-Pape.
The grapes are handpicked in 35Kg crates and then sorted following by gentle direct pressing. Vilification process takes place in stainless steel tanks (90%) and in oak barels with batonnage (10%). The Cinsault and Tibouren is kept in Stainless steel vats. The Grenache & Rolle are partially vinified in tulip-shaped concrete vats with a rounded bottom. This ovoid shape gives rise to a natural convection movement that suspends the lees creating the same effect as a Bâtonnage and gives the wine a lot of structure.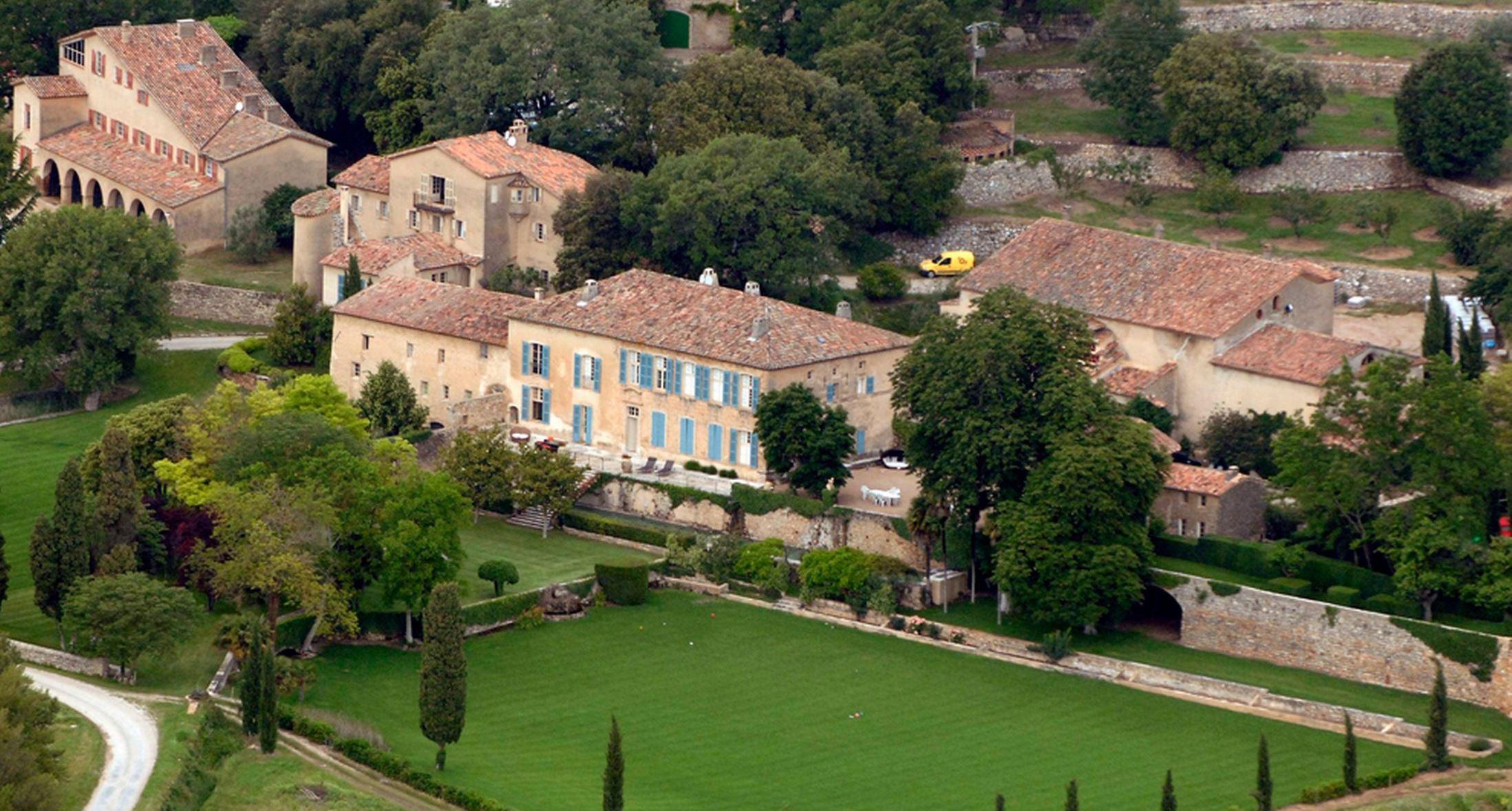 TERROIR
The vineyard is planted on a gentle slope (between 5% and 9%) on clay and limestone soils. The sub-soils are known as Keuper marl. This particular clay is known to have a low internal surface area and is particularly adapted to great white varietals. Clay & Limestone vineyard, partially in terraces located at an average of 350 meters. Cool climate for the area with big temperature swings between night and day.
WINES
The cult Miraval wines combine the art of creativity and the professionalism of making the Perrins family which is in charge of production and marketing. Each creation leads to an unexpected masterpiece that carries ever higher qualities of the premium wine. They reflect the values ​​of Miraval, which were upheld from its very foundation: sophistication, elegance and excellence. Following the recent trend with rising demand for organic wines, Miraval remains organic for almost 40 years. The collection is presented with two white and two rose wines called Miraval Blanc Côtes de Provence - 2017, Miraval Blanc Coteaux Varois - 2018 (white-flesh fruit, peaches and almonds aromas), Miraval Rosé 2018 and Studio by Miraval 2018 and limited edition of MUSE DE MIRAVAL (2000 magnums were produced in 2018).
The latest 'STUDIO by Miraval' Rose was revealed on March 5, 2019, a date special day for wine-lovers everywhere. This award-winning rosé wine features a blend of estate-grown Cinsault, Grenache, Rolle and the lesser-known Tibouren grapes. The wine is distinguished by a very pale pink color, fresh fruit and citrus aroma, fleshy taste with notes of citrus, white flowers and iodized finish. Its "pink petal" shade, reflecting Miraval's exceptional know-how and perfect mastery in the art of blending. Thanks to its unique color and taste palette, Miraval is reinventing ways to appreciate pink wines. The art of the Rose in Miraval becomes "Art de Vivre".
The wine received the named after the property's past as a recording studio, that has been used over the years by artists such as Pink Floyd, Sade and AC/D. The jazz musician Jacques Loussier owned the estate in 1977 and made a recording studio above the wine cellar. After the buyout of real estate, Jolie-Pitts have restored the recording studio, ensuring that they and any visiting friends could do production and post-production for film work. According to a press release, by this wine, the owners of the brand wanted to perpetuate the inspiring nature of the property, which has attracted musicians for many years. Marc Perrin, the co-owner and winemaking partner describes the wine as a "non-conformist and laid-back rosé".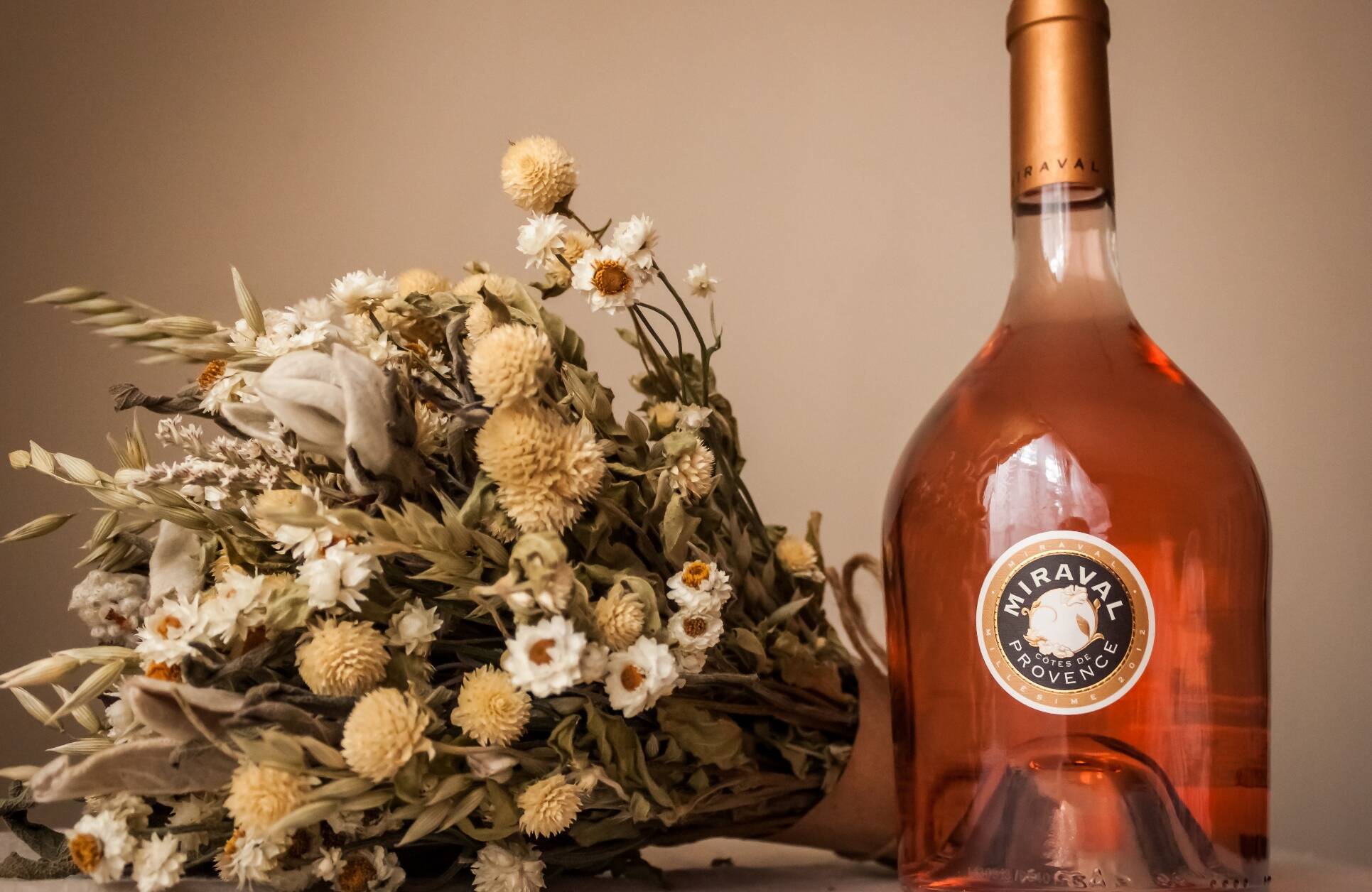 MARKETING & SALES
Today Miraval is available in online and offline food stores, wine markets and restaurants of the world. After the launch of first 6,000 bottles of Miraval Rosé at a price $17 in 2012 they were sold out in five hours. The latest Studio by Miraval went on sale at 469 Co-op's food retail stores across the UK at almost $15 a bottle. Muse de Miraval Magnums 2018 goes for $359.
Known for their charitable activities, the couple often holds auctions for their wine, to raise funds for various needs. In 2013 Angelina Jolie and Brad Pitt have sold a barrel of their estate wine for about $10,000 at auction, with the money going to support an agricultural project in Africa. In 2019 Muse de Miraval has been sold at auction for $2,800.
Notwithstanding the media spotlight on 'Brangelina', Miraval remains the toast of wine drinkers and critics, and the rosé boom is set to continue.
"A blend of 40% each Cinsault and Grenache, plus 20% Tibouren, the 2018 IGP Mediterranee Rose Studio is a medium-bodied, silky-textured addition to the Miraval lineup. Lime, tangerine, peach and pineapple all come together in this fruit-forward offering that's produced from purchased fruit." Wine Advocate
"The wine produced on the Brangelina-owned Miraval estate has always been better than it needed to be, and the same is true of this more affordable spin-off: it's graceful, refreshing, subtly tangy, and, naturally, comes in a very smart bottle." The Guardian