MOCAheart is an ultra-slim portable device that measures your blood-pressure related vital signs and an app that connects you to the health of your loved ones. Place one finger from each hand on MOCAheart: one covering the light sensor, and the other touching anywhere on the top of the device. Results appear in just seconds. MOCAheart is designed to be easily carried and fit seamlessly in your existing routines and lifestyle, so tracking your health comes naturally. The MOCA app builds around a messaging interface to notify close contacts of your current health status, and also enables you to stay informed about your loved ones' vitals even if they are far away.
MOCAheart is also able to detect hand tremor when you are checking your heart health. Often this is only measured when you are already sitting still at a clinic and can be difficult to track, although it is especially important for elders, who are more likely to have tremor problems. MOCAheart helps record it real time. By tracking your MOCA INDEX daily, you can see changes that are dependent on your lifestyle, exercise, diet, etc. As you become more informed, these insights enable you to seek professional medical advice more confidently. Your blood pressure is correlated to your heart activity and blood velocity. MOCA INDEX reflects your heart health status on a qualitative scale of 0 to 4, a range from Low, Ideal, Raised, High, and Very High.
Vital signs are important, but MOCAheart goes further to tell you what's actionable by noticing changes in your blood flow. We developed MOCA INDEX so you would get insights at a glance, and could immediately seek medical care if the need arises. MOCAheart is the only device in its class combining medical grade materials and a small convenient size. Slip it into your pocket, or attach it to the MOCA phone case or keychain. It's designed to fit seamlessly into your lifestyle and schedule.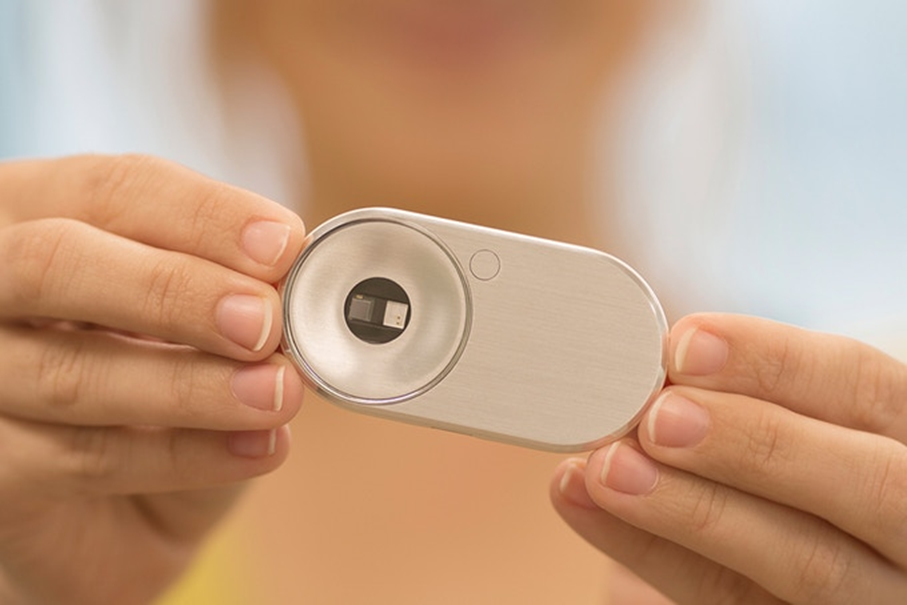 The MOCA app is built around the need to communicate important health updates with loved ones. More than just a personal monitor, the MOCA app lets you set up close contacts for direct messaging. Stay up-to-date on each other's health status without being intrusive by viewing recent measurements. More than a monitor for yourself, the MOCA app addresses the need to communicate important health updates with loved ones. Set up close contacts for direct messaging. This helps you to stay up-to-date on their health status without being intrusive by viewing their recent measurements.
When evaluating your long-term health, visual graphs of hourly, daily, weekly or monthly trends offer a more comprehensive overview, and may help you identify emerging patterns. MOCAheart app records locations, weather, and allows you to add customized notes along side each measurement. This kind of personalized data can help you understand the relationship between lifestyle factors and your health.