A special lightweight, inexpensive motorized wheelchair for kids who have a rare genetic condition called Spinal Muscular Atrophy (SMA) has been developed by the researchers at Brigham Young University (BYU). Spinal Muscular Atrophy affects the ability to crawl, walk, control the heads, lift the arms and even breathe. Because of this degenerative disease, children use wheelchairs. However, since SMA affects most of their muscles, wheeling themselves around is extremely tiring. Motorized wheelchairs would seemingly help, but they are prohibitively expensive, difficult to transport and dangerously heavy. That's where BYU's Engineering Capstone program comes in with their new motorized wheelchair.
SMA is a degenerative disease that affects the motor neurons that control the voluntary muscles used for activities such as walking, lifting arms, breathing and swallowing. As the motor neurons die, children with SMA slowly lose muscle strength and those children are robbed of the ability to move and breath on their own. The brain's cognitive functions and the ability to feel objects and pain are not affected by the condition. SMA is a progressive disease, meaning as one with the condition gets older, they lose more and more of their muscle function and abilities. As yet, there is no treatment or cure for SMA. 
The chair is made with a PVC frame (strong enough for a child up to 50 pounds or about 6 years old) and is controlled by an armrest-mounted joystick like other chairs. The students produced the chair for under $495, making it likely the world's least expensive motorized wheelchair-and possibly lightest at just over 20 pounds.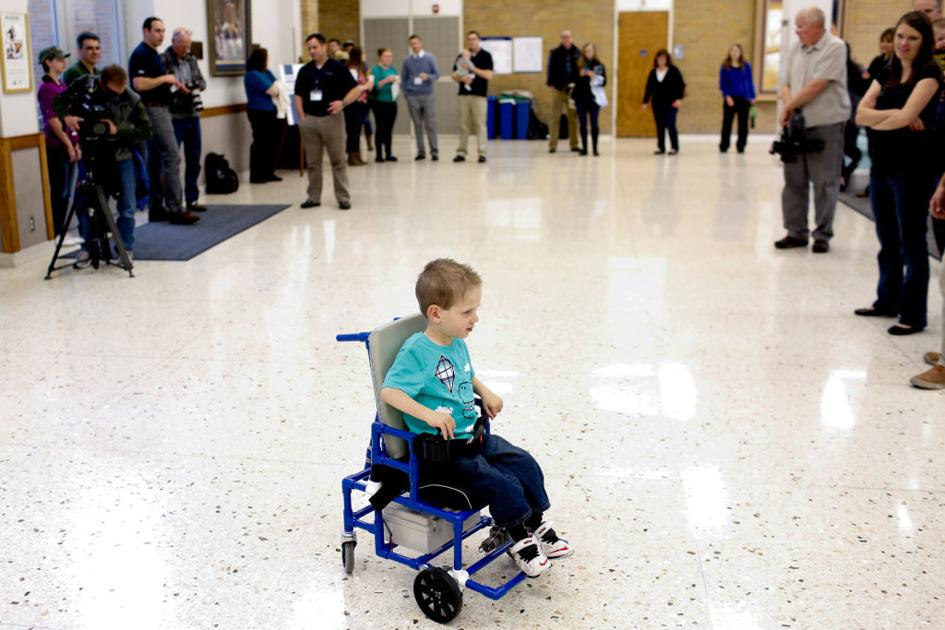 As part of the project, the team will also post plans for the wheelchair, along with the list of materials and components necessary to build it, online at www.OpenWheelChair.org so other parents can assemble chairs of their own. The lead researcher is Professor Mark Colton. According to him, this capstone project is one of the most satisfying that the team has done.
For children with SMA, a chair like this could be life-changing. It could give them so much additional freedom outside their home.