Exclusive interview for SPINOFF.COM with Shay Hershcovich, Head of Business Development at NANO Textile Ltd, about antibacterial coating for fabrics based on sonochemistry.
NANO Textile has developed a breakthrough, single-step nano-coating process, which is done via an IP protected sonochemistry reactor. The process, despite its innovation brilliancy, is a very cost-effective and highly competitive. Their unique process has proven itself to be the only viable anti-bacterial solution in the world for hospitals due to the extreme long withstanding durability of the anti-bacterial properties and the limitless manufacturing abilities, allowing them to implement their technology into any kind of fabric, either man-made or natural, with absolutely no damage or alteration to the fabric's original quality or color.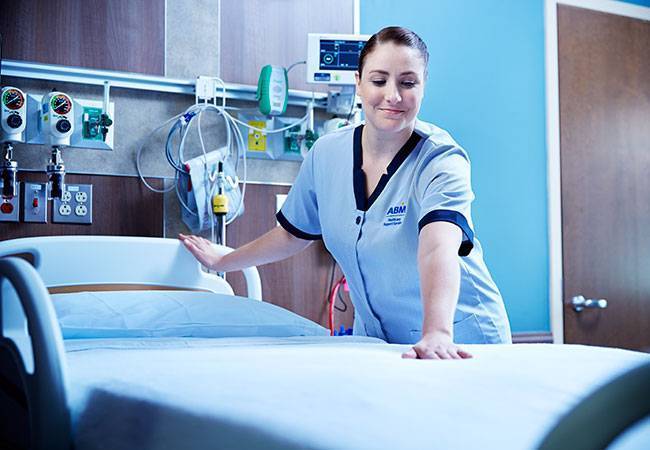 SOC: Dear Mr. Shay Hershcovich, we are so grateful for your generosity this day in spending time speaking with us and show our respect to nano textile team and to Mr. Shuki Hershcovich. Our investors and we would like to learn more about a vast experience of the inventor and his professional/scientific background.
Mr. Shay Hershcovich: Professor Aharon Gedanken, at the Department of Chemistry, is a member of the Nano Materials Center at Bar Ilan University (BIUNI) Institute of Nanotechnology and Advanced Materials (BINA), and a recipient of the President of Israel Achievement Award for coordination of a European Funded Research.
Aharon Gedanken is a pioneer of sonochemistry – a discipline in which chemical reactions are accelerated through the application of ultrasonic sound waves. His many discoveries include a process that removes heavy metal ions from polluted water using aquatic plants and microwave radiation - a fast and low-cost method for producing purified water on the one hand, and metallic nanoparticles on the other hand. Professor Gedanken is an expert in the fabrication of nanostructures with special properties such as antibacterial, antiviral (i.e. Swine influenza), antifungal and antibiofilm.
He discovered that ultrasound radiation can coat a large variety of solid surfaces such as metals, ceramics, polymers, glass, textiles, and even paper, which enables him to impact a variety of properties to the solid. Professor Gedanken has developed a microwave-based process that transforms consumer cooking oils and burned oil from restaurants into biodiesel in 10 seconds for a stirred reaction, and 40 seconds for an unstirred reaction. He has also developed a one-step process, using microalgae grown on seawater together with CO released from a power station, to convert all the lipids in the algae into biodiesel.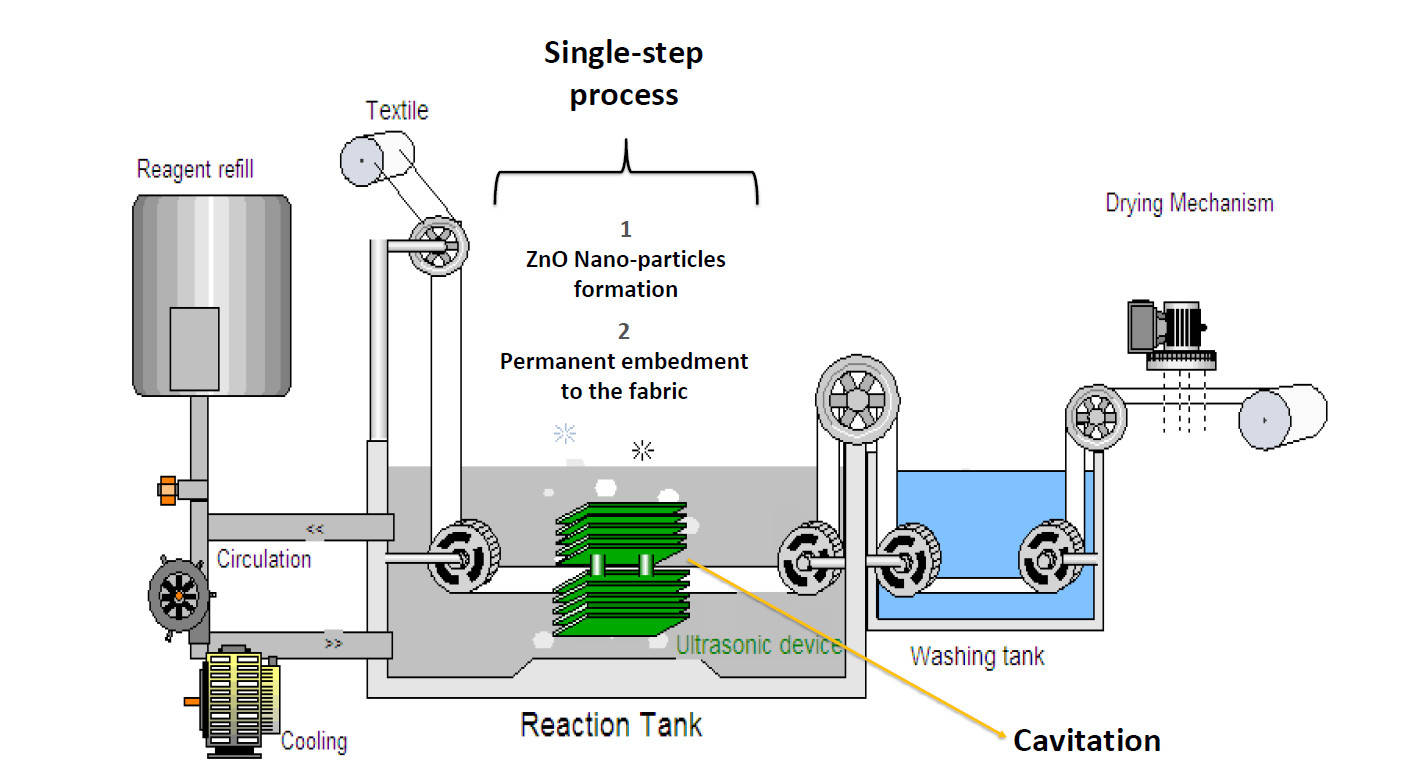 SOC: We would like to hear about other projects? Could you please share the story of their creation and success.
Mr. Shay Hershcovich: When the EU project SONO began in 2009, Professor Gedanken already knew that it was possible to coat textiles – and solids – with anti-bacterial nanoparticles. The team simply needed to build large machines able to do so in roll-to-roll mode – and then show the world the results. The project was so successful that Bar-Ilan University, where Professor Gedanken is based in Israel, has patented the technology to turn textiles into bacteria killers, and sold the rights to use it. Two machines were built during SONO and are currently in operation. The SONO team built two machines able to carry out the coating – in France and in Russia – which were sent to companies in Italy and Romania. An Israeli company then followed up on technical development, making operation fully automatic.
It was not long before the devices were up and running, coating various textiles with zinc oxide nanoparticles. When testing effectiveness, the team concentrated on eight bacteria identified by doctors as posing the biggest risk to patients. The fabrics were found to kill all eight bacteria efficiently – and importantly, could continue doing so after the fabric was washed 65 times in hospital washing machines at 75°C or 92°C (which reflects international standards applied across hospitals). Microscopic photographs also showed the continued presence of the antibacterial nanoparticles after washing.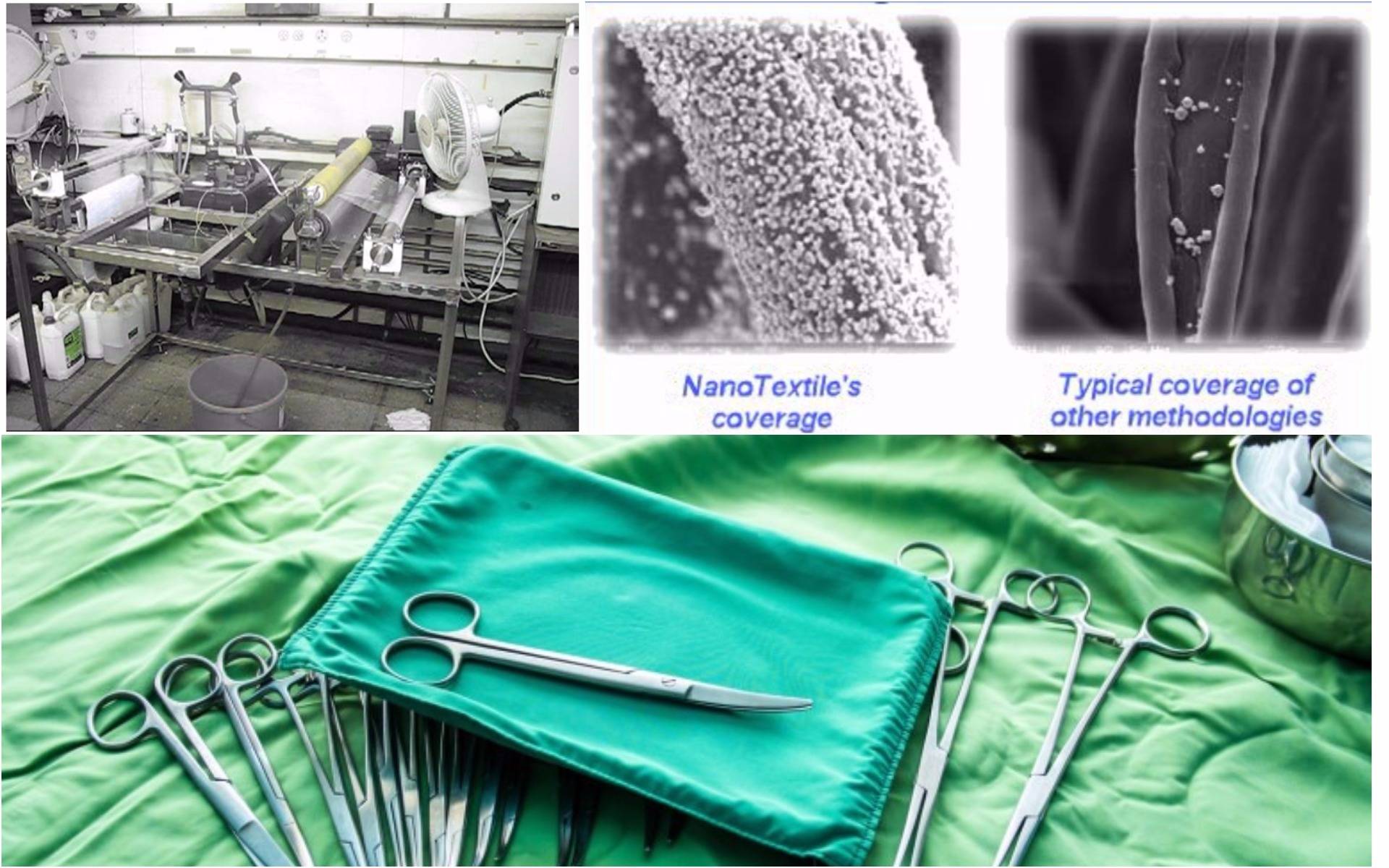 SOC: It is so interesting to know more about the process of your technology/product creation. Please tell on which stage of commercialization your technology/product currently is? Was your project funded by any state financing or grants? Has it already received any honors or awards?
Mr. Shay Hershcovich:  I will begin with the timeline. The project began the technology in 2008. Professor Aharon Gedanken from Bar Ilan University approached the European Union with this invention and the European Union decided to invest more than 12 million euros in four years of the research through Horizon 2020. NANO Textile used the grant to improve the technology through clinical trials and to build industrial machines.
The university received a global commercialization license. Now we are working to develop a commercial product. We have five employees, and many advisors. Regarding competition, two main methods are used. One of them is a chemical binding which basically takes glue and binds particles into fabrics. This technology is very cheap, but it is not sustainable for the washing machines. The other technologies only treat the polymer and are very expensive. 
Our process is called cavitation. The process breaks particles into nano size, and at the same embeds them. The process is very fast and cheap. Regarding the anti-bacterial property, the nanoparticles release irons into the fabrics, which kills all bacteria. We can use this procedure for any kind of fabric.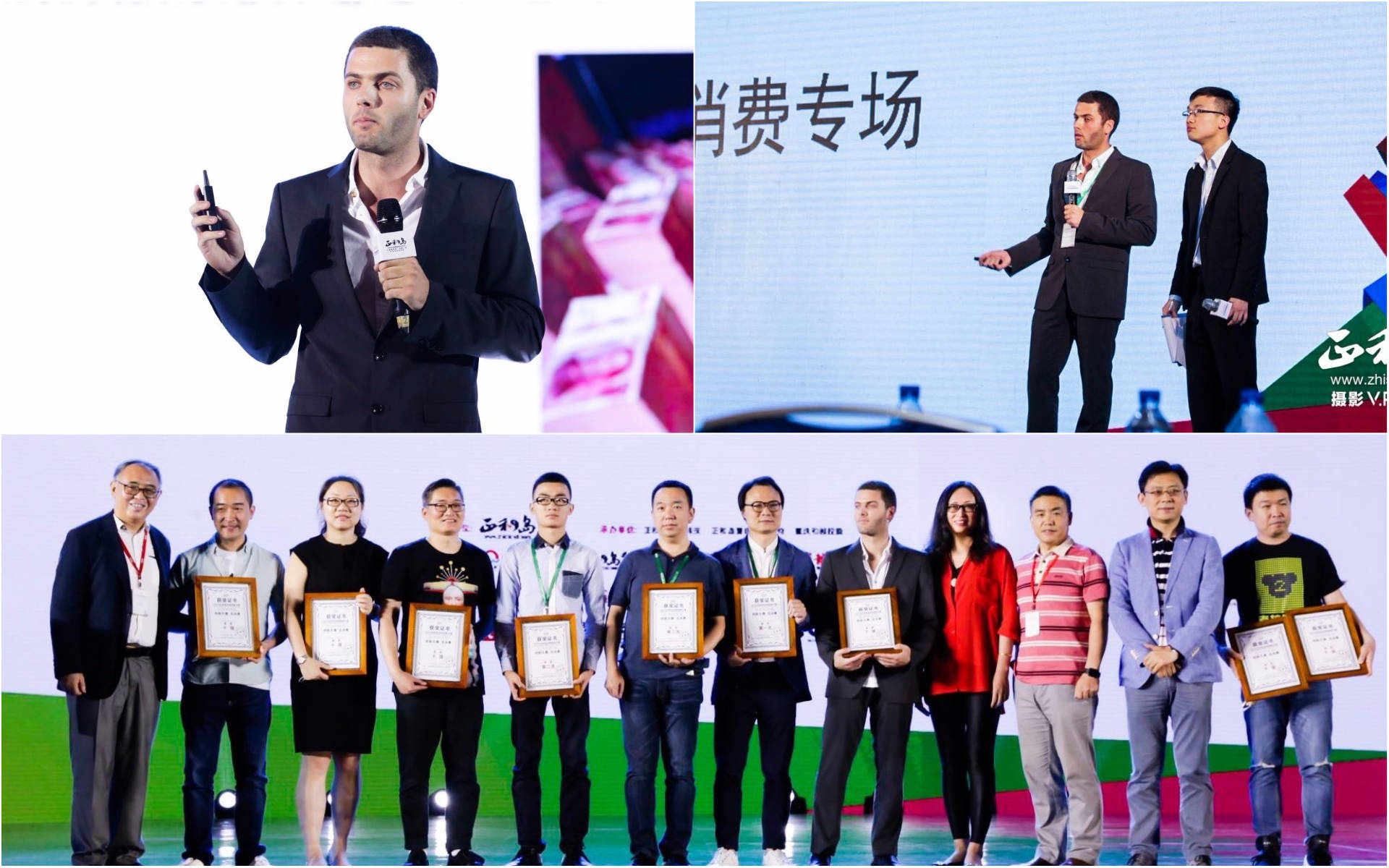 SOC: In the formation of every scientific spinoff, one of the most important keys to success is the team. For many potential investors, the management team is the most important element in deciding whether to invest in it or not.  Could you please share some information about the team members who supported you and the project? What are the key additions to the team needed in the short term?
Mr. Shay Hershcovici: So, Mr. Shuki Hershcovich, our founder. He is a serial entrepreneur and capital market expert, specializes in mergers and acquisitions and developing private and public companies, such as Aryt Medical (TASE:SVAS-L), EZ Energy (TASE:EZ-M), Eden Energy (TASE:EDEN)Yuli Capital Markets (TASE:YULI), D. Medical Industries (Nasdaq: DMED , TASE:DMDC) and Nextgen Biomed (TASE:NXGN). 
Professor Aharon Gedanken is our R&D leader. He has published 725 peer-reviewed manuscripts in international journals and has applied for 38 Patents. His H-Index is 78 and he is on the editorial boards of 7 international journals. He leads a group of 20 researchers. He was a partner in five EC FP7 projects. SONO, one of the five, was coordinated by him. He was the Israeli representative to the NMP (Nano, Materials, Processes) committee of EC in FP7. He was awarded the prize of the Israel Vacuum Society and the Israel Chemical Society for excellence in Research.
Dr. Ilana Perelshtein, our scientific lead. Perelshtein obtained her M.Sc. degree (2005)  in the field of Physical Chemistry and the  Ph. D. (2009) in Chemistry of Materials at Bar-Ilan University under the supervision of Prof. A. Gedanken. Perelshtein has developed a one-step process for the synthesis of antibacterial nanoparticles and their subsequent coating on surfaces by sonochemical technique. Perelshtein is the author of 45 scientific publications in peer-reviewed journals and has applied for 2 patents. She wrote the 'Introduction to Nanotechnology' course for the Open University of Israel (2015).
Eli Assa, our CEO, received a B.Sc. in Industrial & Textile Engineering as well as an M.B.A. in Financing & Marketing. He has 35 years of experience in textile and clothing industry management and R&D product development. He is also a senior lecturer at Shenkar College of Engineering & Design, and has been for 20 years.
List Goldhammer, our CTO, has 20 years of experience in the textile and apparel industry. She has worked for leading global brands:  Limited Brands – Victoria's Secret, Standard Textile, Rotex and Delta in product merchandising, product development, sourcing and production roles. She has served customers and partnered with manufacturers all over the world: US, EU, Far East, EMEA.
Roy Hirsch, our VP Business Development, is a strategy and business development expert with a background in M&A and strategic consultancy to leading Israeli enterprises and local branches of global enterprises. He has initiated M&A transactions and represented emerging startups in the fields of strategy, marketing, deal negotiations and M&A negotiations. He has also provided and supported strategic planning for leading enterprises.
And I myself, Shay Hershcovich, the Head of Business Development. I lead the company's establishment activities including marketing materials, registration, fundraising, recruiting and training, and assist in defining the company's strategy and leading its execution. I am responsible for planning and monitoring the company's operations in Israel, EU, and Asia.
SOC: It is not a secret that the development of a new technology and its subsequent commercialization presupposes some problem and addresses unmet needs. Respectively, what problem did you intend to solve by creating your technology/product? What results did you plan to achieve?
Mr. Shay Hershcovich: Viral bacteria are everywhere around us, such as your cell phone, computer, or even the couch you are sitting on. Just imagine how many surfaces you can touch, especially in public places, at buses and trains. And then people touch their faces, their mouths, which transfers thousands of bacteria into their bodies. This is a huge problem when your immune system is weak. For example, when someone visits the hospital to care for a broken arm, they can acquire a viral bacterial infection (lat. Infectio). That is why our technology is so important. It will kill bacteria from different surfaces, including textiles, plastics, glasses.
SOC: As far as we understand from the video, the problem which you targeted to solve was actual before.  Probably someone has already tried to solve it. Is it right? What are the USP of your technology and fundamental difference from other technologies/products that tried to solve this problem before you?
Mr. Shay Hershcovich: When other antibacterial clinics work with chemical materials, they embed particles into surfaces. This procedure is very cheap, however, it is not durable.  Our technology is more efficient. We embed the particles into the polymers of the fabrics. Our method is cost-efficient and is durable for many industrial washing machines. Another benefit is that any kinds of fabric can be used. It could also be applied to surfaces, such as glass, plastic, and wood. So, this is how we see the competitive landscape.                     
SOC: Brilliant! Investors need to understand the investment structure of the company. Who owns the controlling stake in  Nanotextile? 
Mr. Shay Hershcovich: Most of the shares, about 76% of the company, are owned by Mr. Shuki Hershcovich.
SOC: I know you are really experienced in the business model and market researchers. I wonder what is the actual addressable market currently for your product and what are the current competitors there? Could you please share with us the results of the market studies, if there are any? What might be the barriers to entry the market?
Mr. Shay Hershcovich: Medical textile is about a 14 billion dollar market. This is the first market we are approaching, but later we plan to approach markets like army uniforms, sports clothes, and even smartphones.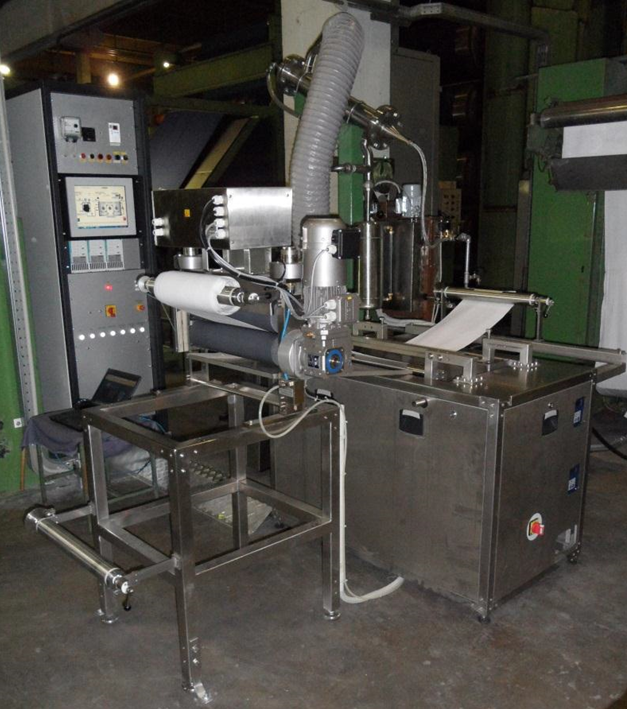 SOC: Outstanding goals! We always need to paint a clear picture to the potential investors of the market opportunity of the spinoff that is meaningfully large and growing. Why in your opinion your company might have a high growth potential? Could you tell us all current industries and fields of your technology/product application and where do you think it could be successfully applied in the future?
Mr. Shay Hershcovich: We want every hospital in the world to be safe from the risk of hospital acquired infections.  There are about 14 million people dying each year, who come to the hospital healthy and inside catch a lung disease or worse. Most, don't die, but still acquire difficult infections to treat. This situation costs insurance government companies a lot of money. The coating method is not only for hospital textiles. Bus seats can be antibacterial. Similarly, hotel textiles can use our antibacterial fabric. Women's underwear is another example of the many potential markets for the technology. 
SOC: The prospective investors will be curious whether you already have the first clients and signed contracts? What was the feedback from the first partners and customers?
Mr. Shay Hershcovich: The company is already talking with fabric manufactures. We solidified a strategic partnership with Bruckner, who will build the machines. These machines will be licensed to the fabric manufactures. The hospitals are excited to receive the final anti-bacterial product. Now, we are working on strategic agreements to build a chemical production factory.
SOC: Great! Dear Shay, we both know that for you and the investor it is crucial to reach positive cash flow as soon as possible. Certainly, the market scaling cannot be achieved without proper distributors network and clients. Please tell us a bit more about your criteria of partners selection for market penetrating and which markets are open for spinoff activity.
Mr. Shay Hershcovich: We are looking for partners in India, meaning somebody professional in selling and regulation, who can license this technology. They will get from the company the know-how, and we will do a joint venture. We also want to make a licensing deal with Chinese and European investors. So, this is how we see the market. We will build machines and license them to the customers.
SOC: Well, it is very important to understand your particular vision about unique features of your company. Why do you consider the major market players might be interested in India for example in investing into a promotion of your technology/product on the addressable market?
Mr. Shay Hershcovich: Currently in India, they don't have a cost-effective and simple way to coat surfaces and fabrics to be antibacterial. Our solution doesn't harm the environment, and in the future, we will make not only antibacterial but also fire-resistant chemicals. Anti-bacteria and fire-resistance are very important to Indian fabrics. We also have many different technologies which can be used without coating. So, the Indian companies can read about our technology in scientific articles and we hope they will collaborate with us.
SOC: I would like to mention the main companies' activities as, for example, the strategy of R&D, production, distribution, and marketing processes. Do you have your own unique strategy and which of above-mentioned processes your spinoff company is strong at?  
Mr. Shay Hershcovich: So, our strongest ability is R&D. Our goal is the partnership with many global companies. We have secured a partnership for machines manufacturing. The other partner is those who own the chemical companies in Indian and European countries, so that companies will make chemicals for our procedure and together they will sell them to the customers. Our company will stay focused on R&D. We will develop more and more coating techniques and the company will get the royalty from the partners.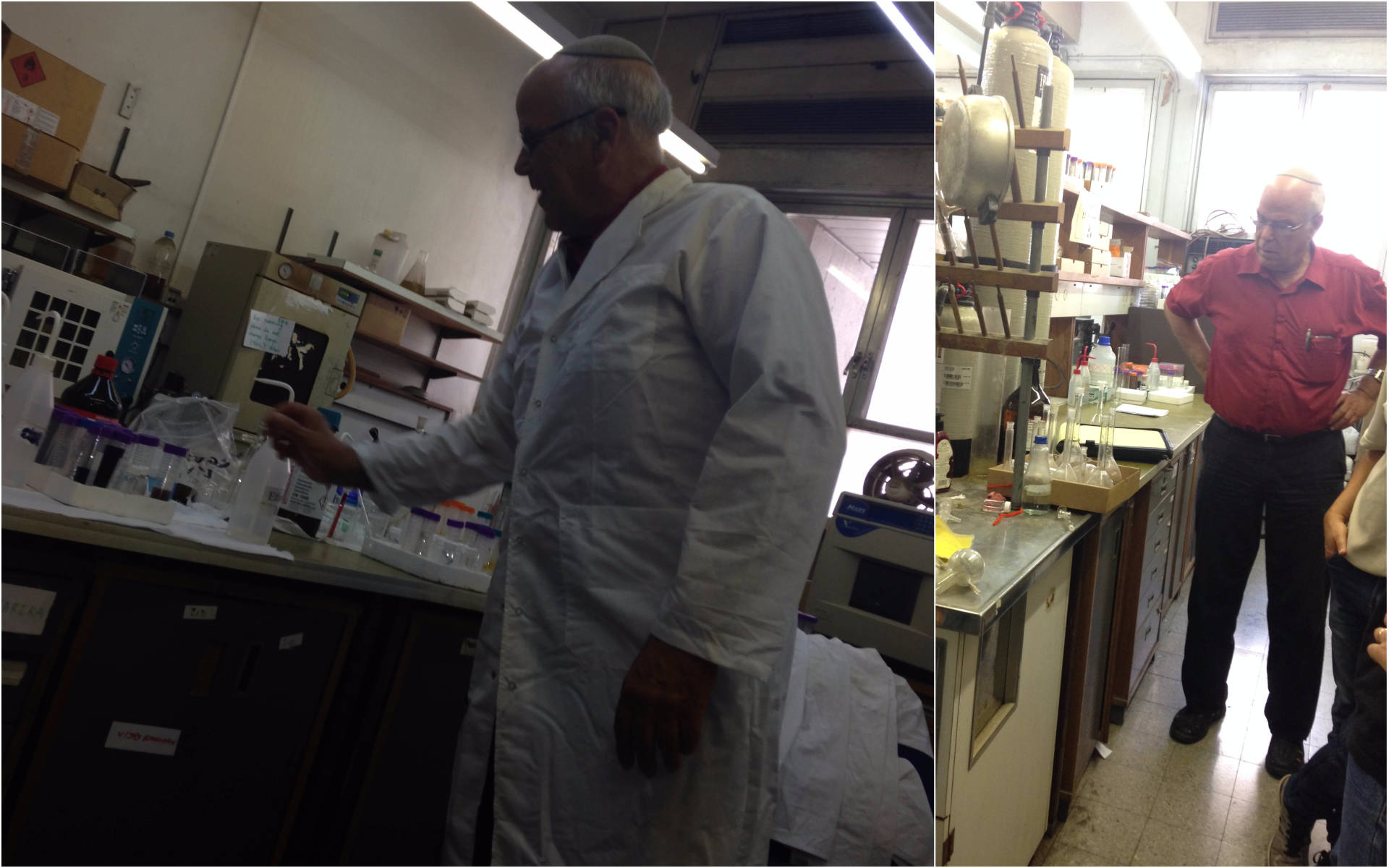 SOC: As a rule, the majority of spinoffs outgrow into exits. How do you determine the market for Nano Textile and estimate its volume and dynamics? What is your potential share on the market? How do you think what market cap your company plans to reach the peak of its development? How long might this process take?
Mr. Shay Hershcovich: So, this is how we see the future. Now the company is raising 3 million dollars and these 3 million dollars should take us to the biggest textile conference in Europe in June 2019. We would like to join many different strategic players who will be also involved in the conference. So, after that, we will be able to build more machines and to do more trials on different coating techniques. We want to come to this conference in a very good position in order to start cooperation with other textile companies. 3 million dollars will be raised at 7 million dollars pre-money evaluation. This is how it should be in a year from now.
SOC: For both of us, as well as for thousands of successful spinoffers, it's not a secret that a new technological breakthrough may become obsolete very fast. How do you protect your IP? It is interesting to know the perspectives and protection plan of your technological advancement and leadership in a medium- and long-term prospective.
Mr. Shay Hershcovich: While starting sales we can easily raise money through the New York Stock Exchange. We can raise money when we have sales and marketing efforts. Some of the investors can make small exits at this point, but in our opinion, when we sign the commercial contract with big strategic companies, the company's evaluation will jump to hundreds of millions. And when we come to this round, the investors can make some value creation points. From now it will take three years. We believe that in two years we will reach a point for a big commercial agreement with huge institutes or companies. We are working with very strong law firms which specialize in IP. We always create more and more patents in our method. This process has been developed for four years by the European Union. So, this process is not easy to copy. At this point, we are not afraid of this IP copyright. We try to work in such a way that we can trust each other.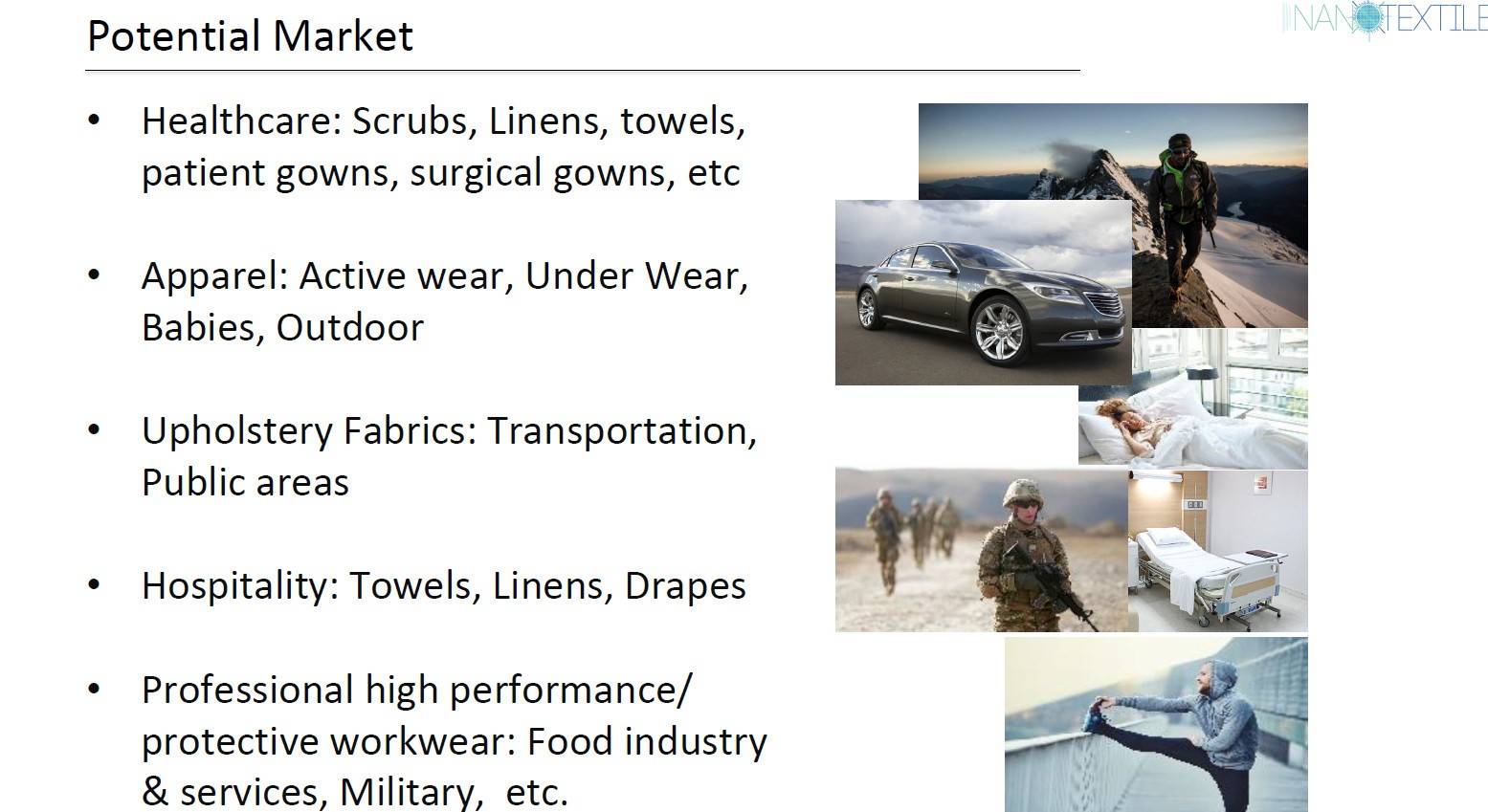 SOC: The investors will want to get a clear picture of how many rounds of investments have you completed? Are you seeking for the investments at the moment? What is the volume and time limits? What milestones will the financing get you to? What did you plan to use the invested funds for?
Mr. Shay Hershcovich: After the company was started in 2015 and licensed the technology worldwide, it got seed money, about 700,000 dollars from the founder of the company and from small investors. Currently, the company is going to round A now. This round is 3 million dollar round. This will help us to build industrial machines which will take fabrics, coat them and send them to the clients. So, this is how the company will make money and start to generate revenue. It will happen next year.
SOC: Could you please describe your ideal investor? What aspects are important for you, for instance, is it experience, country, the amount of own private capital or maybe some personal qualities? Will existing investors participate in the round?
Mr. Shay Hershcovich: Because the company is public we are not limited to the number of shareholders. For example, if there is a family office which wants to invest three million dollars, it is possible as well as the venture capital. But on the other hand, if raise 20 investors and each of them will invest 150,000 dollars, we can reach 3 million dollars' round. This is the main advantage of small companies. This will help us to move forward and build industrial machines faster.
SOC: And the last question, could you specify the most convenient way you would like to receive inquiries from potential investors? Should it be by e-mail or personal phone call?
Mr. Shay Hershcovich: For us, the best way to communicate with prospective investors is to receive the inquiries to my personal e-mail which is shay@shaysapir.com. It is also possible to make a call to my cell number, but the best way to communicate is still via e-mail.
We would like to express gratitude for the time you have dedicated to this interview. SPINOFF.COM will observe the development of your spinoff with great pleasure and interest. We are happy to support your brilliant breakthrough technology and present it to the professional audience worldwide.