For over 20 years Natasha Denona has been working as a world-renowned makeup artist, perfecting her techniques and formulas. In 2016 she started her own line of state of the art professional quality products in user-friendly systems. The Natasha Denona makeup line features advanced products with the highest quality ingredients and luxury formulations. Her products have become global industry icons and allow makeup enthusiasts and professionals to achieve looks they had only dreamed of. All Natasha Denona makeup are cruelty-free, paraben-free and created for all skin types, ethnicities, ages and genders. The products are currently available online as well as in offline stores through the biggest retailers such as Sephora and Cult Beauty.
THE FOUNDER
Beauty entrepreneur, working makeup artist, and creative director of her own brand, Natasha Denona is the visionary behind Natasha Denona Makeup International, a luxury line of trend-setting products that has quickly achieved cult status in the global beauty market. Designed for professional makeup artists and everyday women alike, her award-winning formulas are poised at the cutting edge of modern beauty.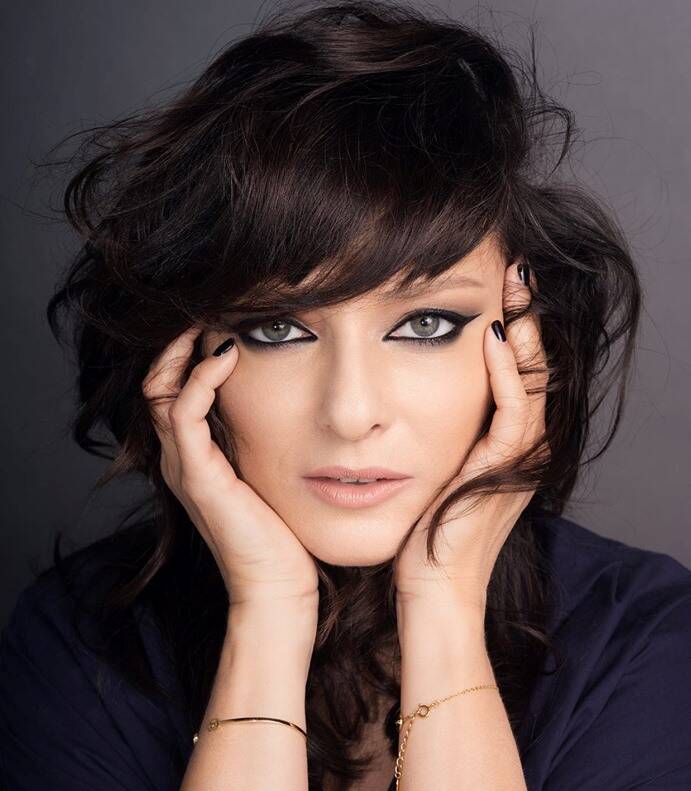 .
Born in Croatia in 1970 and raised in Germany, Natasha inherited a love for the arts and a keen scientific mind from her mother, a chemist and technical illustrator who would often bring Natasha with her to the lab. A student of dance from a young age, Natasha's first experience with makeup artistry happened backstage, where she showed a precocious ability to apply her own stage makeup. In a few years' time—while performing as a soloist under renowned French director Jérôme Savary—Natasha was creating innovative stage looks for the entire company. Entering the world of high fashion as a model at the age of 18, her makeup skills continued to evolve. Absorbing all there was to learn behind the scenes at fashion shows and shoots, she studied every detail, developing a heightened awareness of texture, color, and how light interacts with the face.
After becoming a mother Natasha made the decision to step offstage and focus her energy on makeup artistry. Within a year she had created a groundbreaking portfolio using well-known actresses and models. Entirely self-taught, her raw talent had evolved into an immediately recognizable style that was nothing short of revolutionary. Bold but accessible, Natasha's portfolio caught the eye of leading fashion photographers, and she was soon topping the list of must-have artists. Over the next 10 years, Natasha became an internationally recognized leader in her industry, producing multiple luxury fashion campaigns and covers for leading magazines.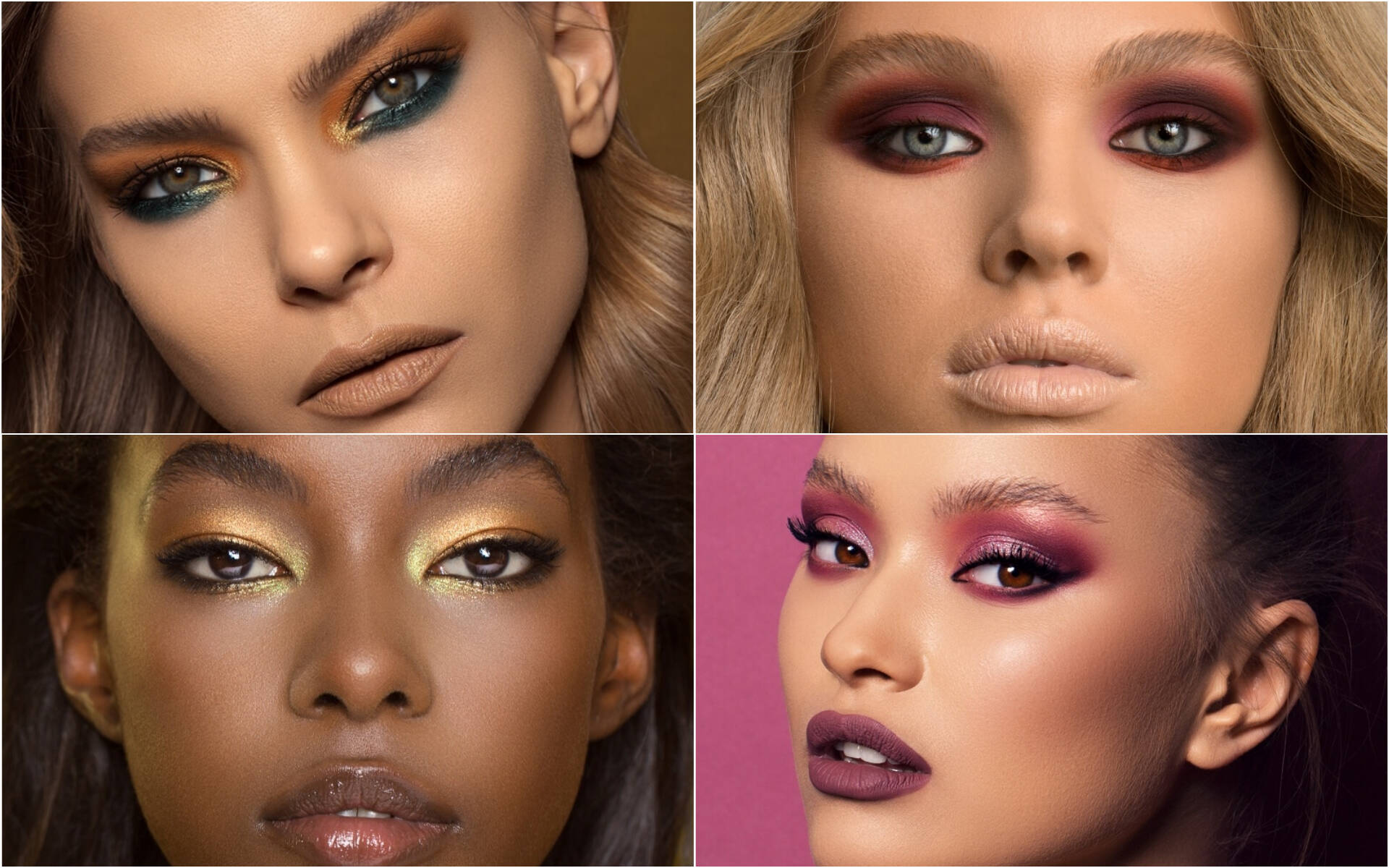 THE BRAND
With a client-base that ran the spectrum from ordinary women to supermodel Bar Rafaeli, Natasha noticed a demand for products that bridged the technological savvy of a makeup artist's kit with the ease of everyday makeup. From early experiences in her mother's lab to years spent working with women around the world, Natasha drew from her unique skill set to personally develop never-before-seen formulas made of the highest quality ingredients. Exploding onto the market, Natasha's elevated eyeshadow palettes flew to the top of must-have lists—including Allure's Best of Beauty 2018—and a cult following was born. Richly pigmented, highly blendable, easy-to-use, and comfortable for the everyday woman to wear, these palettes formed the cornerstone of her brand.
Founded in 2016 by internationally renowned makeup artist Natasha Denona, this trend-setting yet user-friendly make up line has become a worldwide phenomenon. After building up a reputation for creating gorgeously glowing complexions and bewitching makeup looks, Denona's eponymous makeup line has followed suit, becoming legendary for producing the highest quality, most impeccably designed palettes, pro brush sets and dewy foundations on the market.  Following this success, Natasha continues to bring trend-setting formulations from the lab to an ever-growing fanbase. The makeups line was presented at such events like SEPHORiA in 2018 and 2019 and during popular appearances at The Makeup Show. From online and social media tutorials to offline masterclasses and other engagement, Natasha Denona values the role of educator and innovator and remains devoted to helping makeup lovers around the world tell their own individual beauty story.
PRODUCTS & PRICES
The product range of make-up line by Natasha Denona surprises with its variety of colors and textures. The main line-up presents all possible combination of palettes from neutral ones and to super brilliant bronze colors. The most iconic Gold Palette is distinguished by four new shades and exists in 5 colors. Biba All Neutral Eyeshadow Palette with multiple textures of the most user-friendly shades ranging from mauves and burgundies to warm greys and black. Such a variety of colors and shades allows creating real masterpieces. The Transformatte foundation main categories are fair, light, medium, dark and deep, but the shade range of 35 undertones is really impressive. The main undertones are Y - yellow, R - red, W – warm, N - neutral/cool. Sometimes there are 2 letters stating an undertone, for instance, warm yellow (WY). That way it's easier for everyone to find his/her undertone in their shade category. Matching undertones of full coverage foundations to the skin tone is important, comparing to sheer foundations. But it's not all about the shade range, the foundation special formula is perfecting and protecting the skin.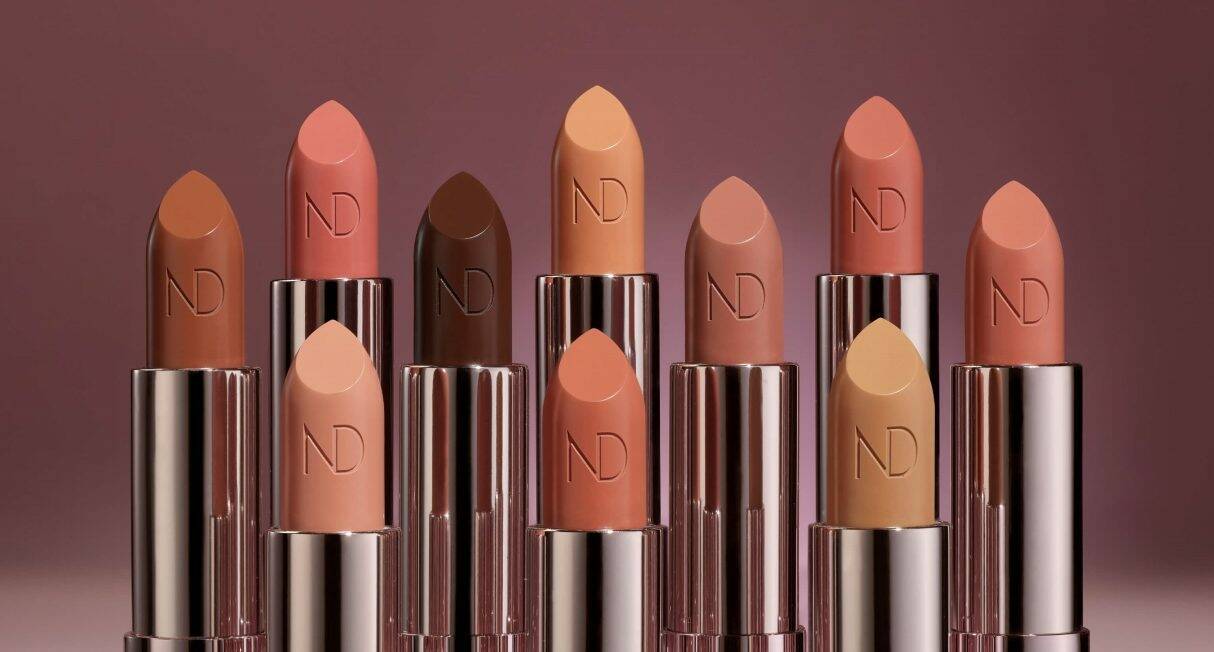 Coveted by fans across the globe, Natasha's iconic nude lip looks come to life with a collection of universally I Need a Nude Lipstick flattering shades. Natasha was compelled to create this gorgeous collection, available in 18 shades and 4 distinct undertones, after spending years mixing nude lipsticks together to achieve her vision. Nude lips would flatter everyone and compliment smoky eyes. All products in the line starting from eye palettes finishing lipsticks are paraben-free, cruelty-free and made in Italy.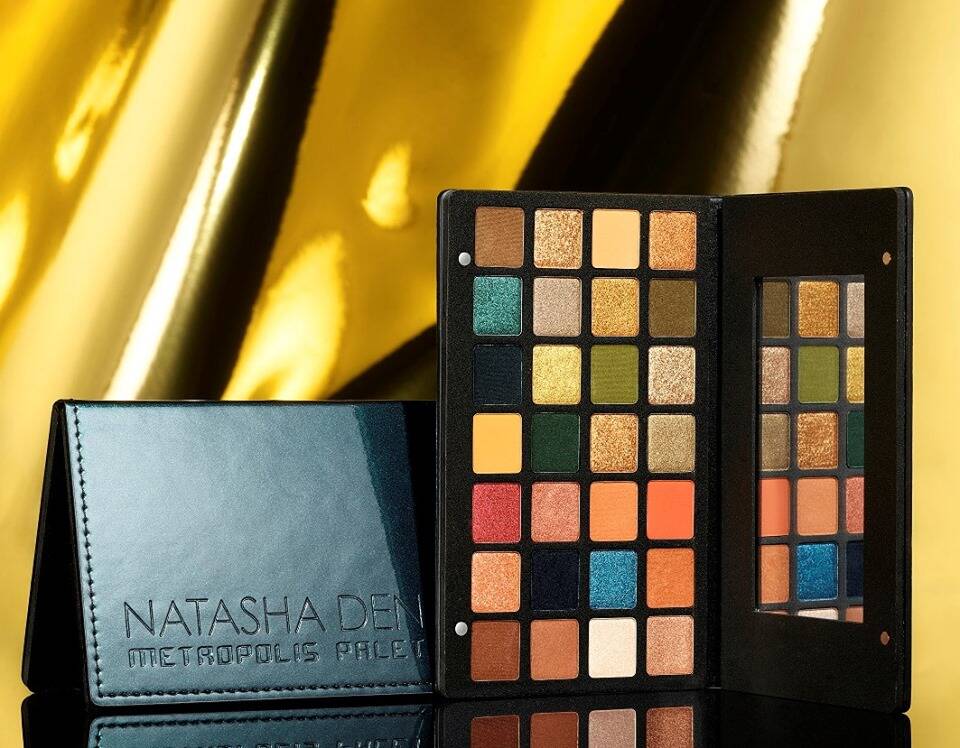 Here are the online retail prices of the best-sellers:
Metropolis Palette Eyeshadow Palette $129.00;
Biba All Neutral Eyeshadow Palette $129.00;
Highlighting Palette Diamond & Blush $89.00;
Sunrise Eyeshadow Palette $65.00 (19.25 gx15pcs);
Coral Eyeshadow Palette (5 shades) $48.00.
Eyeshadow Mini Nude Palette (0.8 g x 5 pcs) $25.00;
Eyeshadow Mini Gold Palette $25.00;
I Need A Nude Charlotte Lipstick $25.00.
Each Natasha Denona product has been meticulously designed to allow individuals to express their own creativity and appreciate their own unique beauty story. It is possible to choose the look which is proposed at Get Your Look section or create own look being inspired by master's ideas. Top looks personally created by Natasha are presented in the Gallery section on the official website. Here icons in beauty, top magazine covers, models at fashion week shows and celebrities vividly demonstrate all the variety of Natasha Denona line.
BRANDING & DESIGN
Despite the brilliance of the palette Makeup line, the design of Natasha Denona products meets today's trends and is quite restrained and minimalistic. The cases of eyeshadows, powders, lipsticks and blushers are made mainly in monophonic colours scheme. In addition to plastic, the shadows pallet cases are made of leather that provides a luxury look. All the accessories are also made in classic black and white colors, for example, brushes with the brand name Natasha Denona inscription on the holder.
ACCESSORIES
Together with makeup, Natasha presents branded accessories such as brushes, tools, false eyelashes, and professional makeup cases.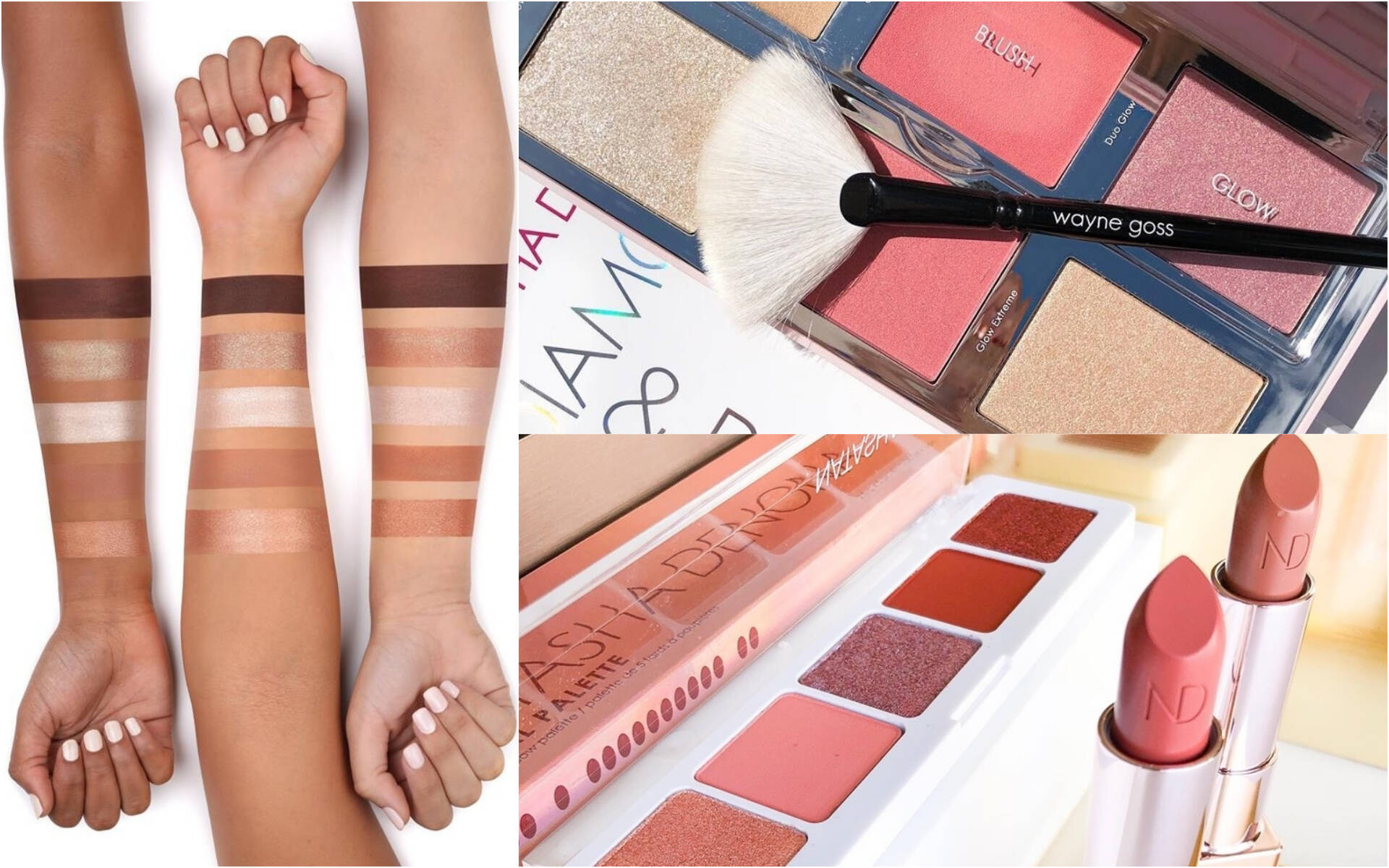 MARKETING & SALES
The brand is very active in social media. It constantly informs its followers and fans about new products market launch through own media accounts such as Natasha Denona Instagram page with 792K followers as well through own Youtube channel with 81,6 K subscribers, even at own website Natasha Denona provides reviews of other influencers on her cosmetics. Natasha Denona products could be purchased through the official online shop by the link, as well as through in stores and online globally through top retailers such as Cult Beauty and Sephora. The brand proposes free deluxe gifts with qualifying Natasha Denona purchases. 
MEDIA
"Aside from Denona herself being known as a makeup artist who's a true master of the dramatic eye, her namesake brand has delivered some of the most stunning eye shadow palettes in recent history. But with the upcoming launch of the I Need a Nude Lipstick collection, I wouldn't be surprised if we're all about to see Natasha Denona in a new light." Allure
"The holidays are all about giving more than you receive, spending time with those you love, and, of course, all those holiday beauty launches. This season, Natasha Denona launched the Gold Palette. The 15-shade Gold Palette offers a variety of—you guessed it—gold shades along with pops of complementary green, brown, and jewel tones. Natasha has included stunning metallics, duochromes and mattes to make this the most stunning palette of the season." Beautylish