Needle phobia is a common fear for both children and adults. However, with the microneedle patch invented by Chulalongkorn University Mechanical Engineering Professor, Assistant Professor, Dr Werayut Srituravanich, there may very well now be a quick and affordable solution for needle fear. Through over 4 years of research, Dr Werayut has developed the microneedle - a small transdermal patch used for drug delivery that is low in cost and safe to use. This innovative microneedle patch is not the first of its kind, however, it is economical and takes less time to apply.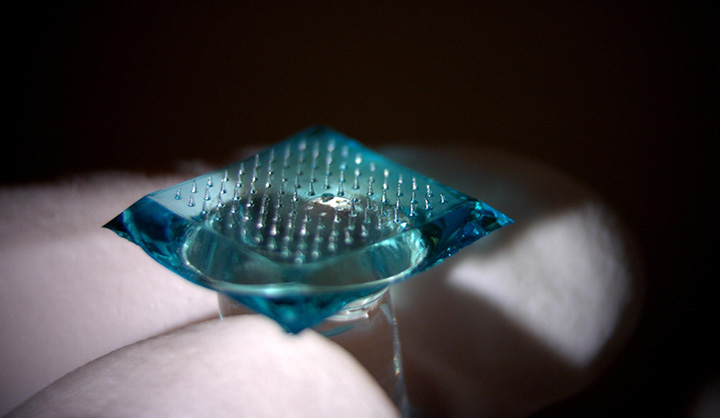 The existing microneedle patches in international markets are made from biodegradable polymer, which slows down the speed medication dissolves into the skin. Moreover, the microneedle innovation by Dr Werayut is made from maltose sugar solution, which is less costly to produce. The material can be formed at low temperatures and is easy to dissolve, safe, and affordable.
Dr Werayut explained that the research indicates that between 10-20% of people have the needle phobia, 50% of which are children. Microneedle patches work because the needles are less than 1 millimetre in depth and do not reach the patient's pain receptor level. The application process is simple. Patients can place the patch on the skin, then apply light pressure for 5 minutes, delivering the medication. This is much faster, compared to the biodegradable polymer, which requires up to 20 minutes of constant pressure for the drugs to dissolve. Overall, the patch can be used by nurses and reduces the amount of vaccine needed by more than 30%. The microneedle patch has now been filed for patent by Chulalongkorn University's Intellectual Property Institute.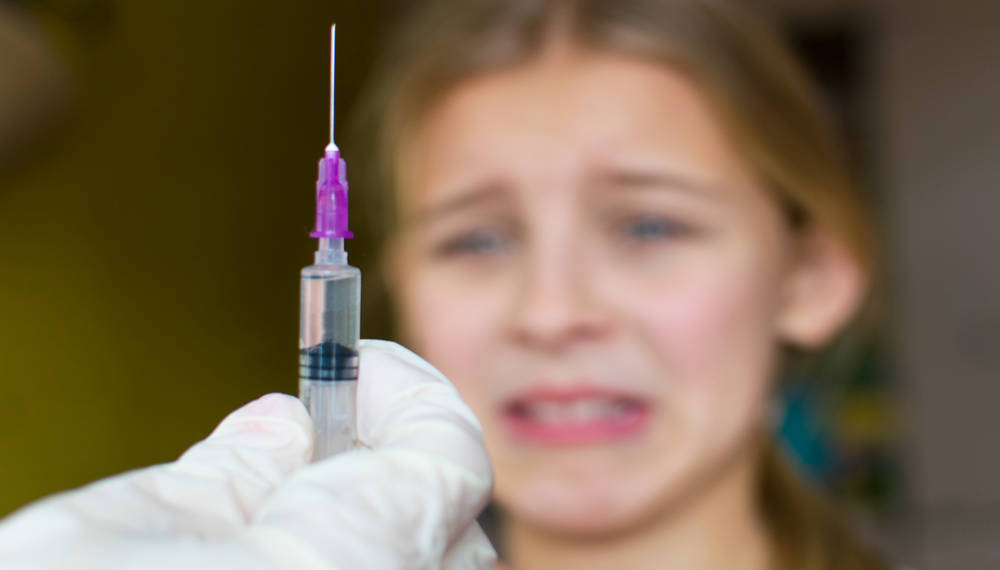 In addition to the microneedle patches, Dr Werayut develops other forms of vaccination tools, such as hollow syringes and silk microneedles. Professor pointed out that the microneedle research can be improved to deliver a wide range of medication and be applied in a variety of health-related disciplines. The collaboration with the researchers from other faculties, including the Faculty of Medicine, Faculty of Science, and Faculty of Pharmacy, is already underway to extend the research and explore the use of microneedles with vaccines, insulin, drugs, cosmetics, and Thai herbs.
Dr Werayut added that apart from the microneedle, the research operation centre at the Department of Mechanical Engineering is also exploring other micro-level research applicable to medicine. One recent innovation, for example, is the Needle Guide, which can be used with ultrasound machines and for people with glaucoma.