The biomarker that may predict heart disease (lat. Vitium Cordis) was developed by scientists from the University of Louisville. Heart disease is the leading cause of mortality in women worldwide, including in the United States. Although deaths from cardiovascular disease (CVD) in men have declined since the 1970s, the rates of death for women have not followed. University of Louisville cardiologist Andrew DeFilippis, M.D., M.Sc., may be on the verge of a breakthrough in detecting cardiovascular disease before a heart attack occurs. Thanks to a $100,000 Heart to Heart Grant from Alpha Phi Foundation, DeFilippis will study archived blood samples from thousands of patients to determine whether the presence of certain lipids in a person's bloodstream can be used to pinpoint women at risk for having a heart attack.
This new test holds great promise for more accurately identifying women at risk for having a heart attack before any permanent heart damage occurs. It may allow for more targeted therapy for those at greatest risk of having a heart attack. The buildup of fats, cholesterol and other substances in and on the artery walls, known as atherosclerosis, is the underlying cause of heart attack and stroke. Atherosclerotic plaques contain large amounts of oxidized phospholipids (OxPL). Andrew DeFilippis believes that the release of OxPL from plaque out into the bloodstream may allow doctors to identify women at increased risk for cardiovascular disease events.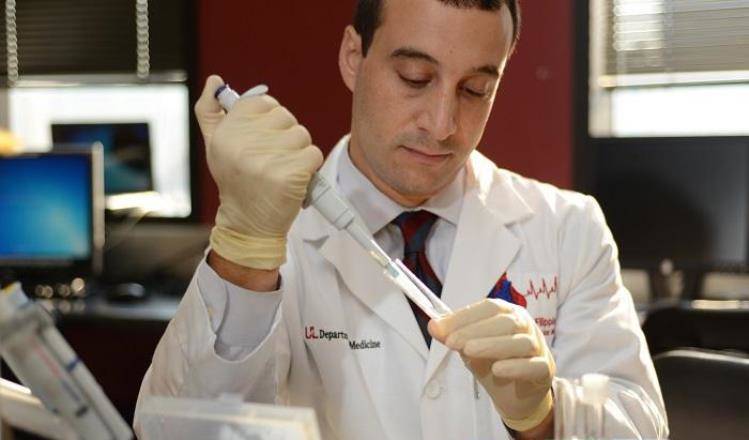 To test this theory, Andrew DeFilippis and his research team in UofL's Institute of Molecular Cardiology evaluated blood samples and data collected in the Multi-Ethnic Study of Atherosclerosis (MESA) trial, a multi-center prospective study of cardiovascular disease involving 6,814 men and women in six cities in the United States. Beginning in 2000, blood samples were taken and stored for MESA subjects, and their health was followed for up to a decade. Andrew DeFilippis evaluated the blood samples and data to determine whether OxPL can be used as a biomarker in predicting cardiovascular disease.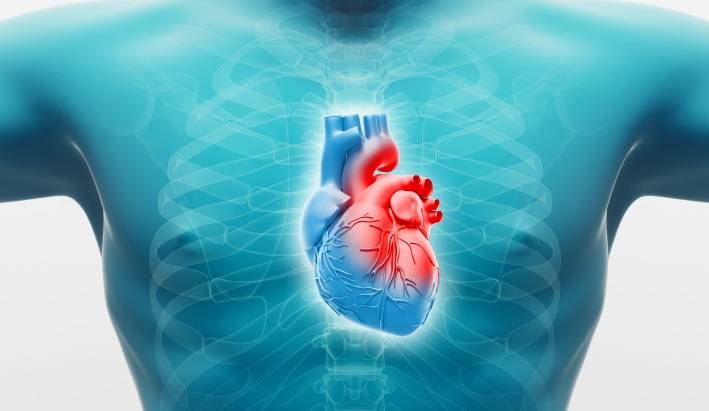 If their project confirms OxPL as a biomarker of atherosclerotic CVD, it opens the possibility of the development of a totally new class of medications for the treatment of CVD years before the onset of an acute event. Existing risk assessment tools focus on risk factors such as blood pressure, cholesterol and smoking. While these factors can predict whether a person is pre-disposed to the formation of plaques, it cannot confirm whether high-risk plaques actually exist. As a component of the plaque itself, OxPL has the potential to allow doctors to identify patients who actually have the dangerous plaques which may cause an acute cardiac event in the foreseeable future.
The efforts associated with understanding a novel biomarker can cost millions and take decades to introduce to clinical practice. With this grant from Alpha Phi Foundation, scientists can take advantage of the wealth of data in the MESA study and test this promising biomarker with much less expenditure of funds and time.