Scientists developed a new clinical tool, using open source data to predict the survival rate of the patient and treatment outcomes for early-stage lung cancer (lat. Carcinoma). This innovative development is based on the panel of 29 unique extracellular matrix (ECM) genes that have been identified by the scientific group considering their abnormal expression in lung cancers compared to healthy lung cells. The biggest advantage of this technology is that it can provide the best benefits of adjuvant chemotherapy (ACT) and prevent unnecessary treatment or ACT-linked sickliness.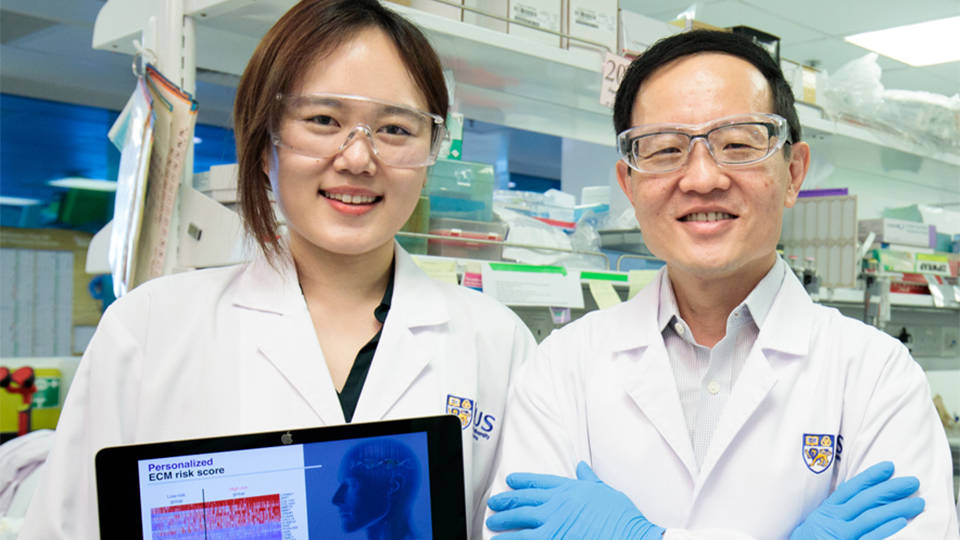 The recent invention was made by researchers' group, led by Professor Lim Chwee Teck and Ph.D. Candidate Lim Su Bin, from the National University of Singapore.
Currently, the most established prognostic factor of the patient survival is the stage of the tumor. For many years, scientists have been trying to identify separate oncogenes or biomarkers. Two persons can have the same type of cancer but the disease progress and manifest are unique to each patient. Despite this fact, lung cancer is the leading cause of cancer death concerning men and women. There is a lack of accurate biomarkers or tools to effectively predict how the patient would respond to ACT before he or she will start the therapy. The advanced or metastatic non-small cell lung cancer (NSCLC) has typical testing for targets such as epidermal growth factor receptor (EGFR) mutations and anaplastic lymphoma kinase (ALK) rearrangements, there is still lack of validated genetic risk stratification score to select patients who may best benefit from ACT among early-stage resected NSCLC patients.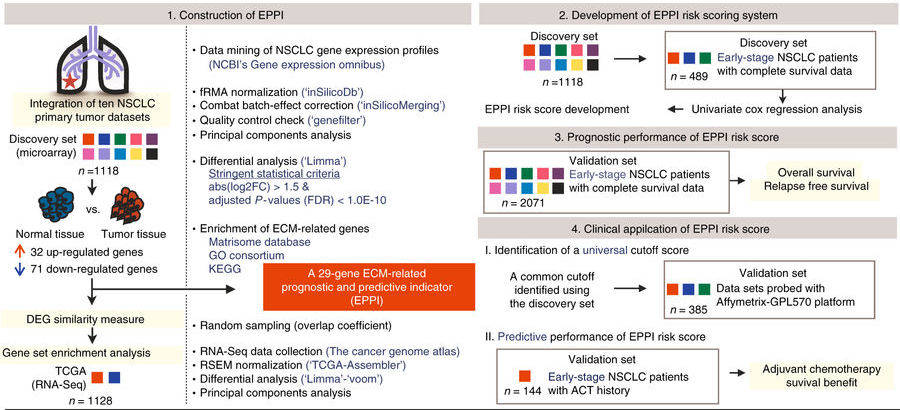 Scientists developed bioinformatics pipeline for large-scale meta-analysis revealed differential expressions and significant enrichment of ECM-associated components in 1,943 primary NSCLC tumors comparing to 303 normal lung tissues. In other words, ECM genes are the highly-important element in metastasis predicting. They have the ability to predict risks of recrudescence and survival. The high efficiency of the gene panel in predicting survival and chemotherapy success rates has been confirmed in more than 2000 patients with the early stages of lung cancer. In addition, scientists identified a general cut off scale for stratification of patients. Consequently, this prediction technology will enable the development of a better treatment strategy for each patient by adjusting and anticipating possible consequences.