Exclusive interview for SPINOFF.COM with Mr. Deepak Gupta, the Founder of patent consulting company Patent Yogi in India.
PatentYogi is a next generation SMART patent research services company providing high quality Intellectual Property and Innovation support services. The company delivers foremost patent prosecution and litigation searches, patent licensing and infringement analysis, portfolio ranking, patent drafting and competitor benchmarking. Patent Yogi offers innovative and automated solutions, through a variety of in-house developed IP tools that help companies to increase their efficiency and reduce costs involved in patent prosecution and litigation matters. The expertise across varied technology domains helps PatentYogi understand the key challenges faced by the clients enabling them to maximize their businesses potential.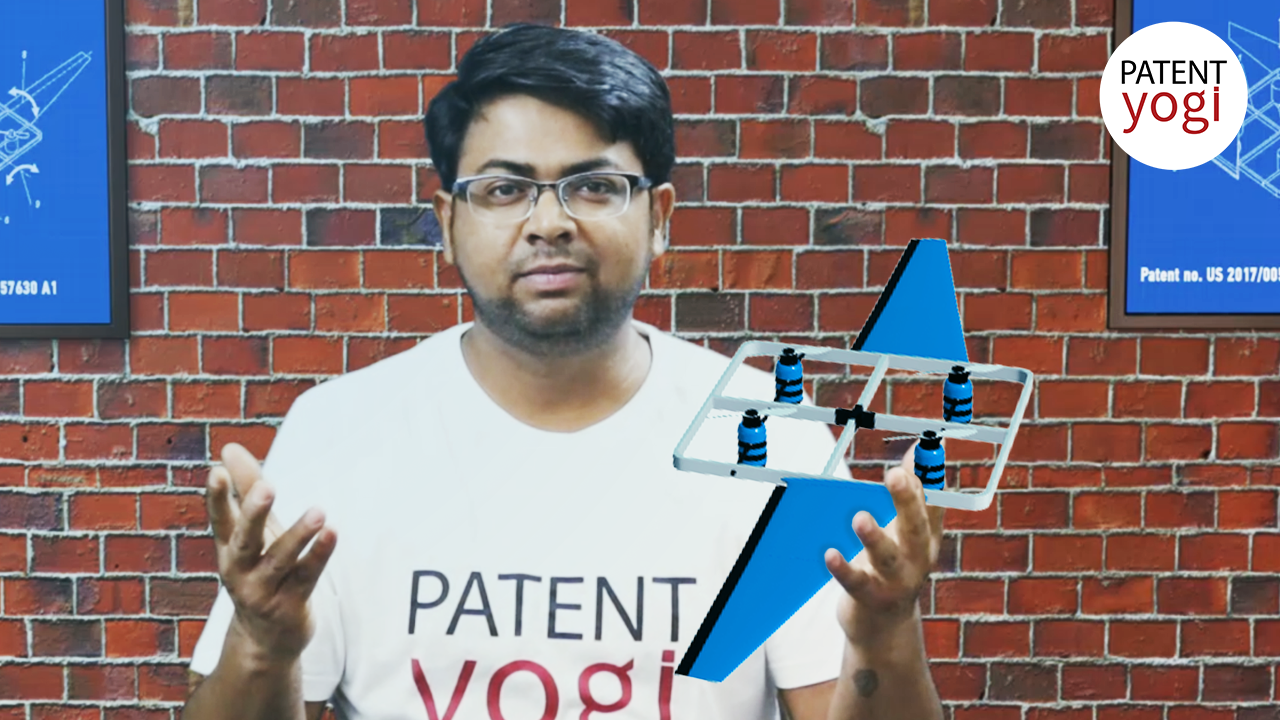 S.O.C.: Dear Mr. Gupta,  thank you very much for dedicating your time to this interview. We would like to start from the overview of your company. Could you please elaborate on the story of its creation and the team?
Mr. Deepak Gupta: PatentYogi was founded by a group of patent professionals who felt that more needed to be done to support the inventors, companies and universities when it comes to patenting inventions and designs. We started in 2011 when we saw inventors around us who didn't get necessary support in the patenting process. I'd rather not go into all the details of this process now, which takes from 6 month up to 1 year, includes a lot of stages and quite a big legal documents package. Of course inventors need professional assistance and consultation, especially when it comes to their first patent. Our key idea was to make patents accessible to the general public and explain the importance of IP protection. Therefore, we produce a lot of videos on new patents to showcase cool technologies that are being patented every week. We always make a comprehensive video about the technology, so that one can watch it one time and understand everything about the invention.
At the stage of PatentYogi foundation we obsevred the high technology businesses around the globe and realized that patents have become important assets for companies. However, patenting activity is sometimes restricted for several reasons like limited budgets, prolonged multi-step processes and lack of support/guidance. PatentYogi provides a cost-effective platform along with adequate support to cater to patent needs of inventors and companies. Another goal of PatentYogi is to make patents more accessible to the general public. 
Mr. Gupta, where did you feel this first gap? Who was your first customer and market?
Most of our customers are from India and Western Europe, especially Finland and UK. On these markets inventors are very careful about their IP rights. A patent provides its owner with the right to exclude others from exploiting the patented technology, including, for example, making, using, or selling the patented invention. This "exclusive right" enables the patent owner to recoup development costs and obtain a return of investment in the development of the patented technology. Effective patent protection stimulates research and is a key requirement for raising venture capital. It is also crucial to overall economic growth. 
What about Asia? We know that patents registered in Europe or the U.S., being territorial rights, have no legal effect in any of the ten countries in South-East Asia.
Of course these markets are important, especially China, Japan and South Korea. Unfortunately we face a language barrier issue there. However, our company is constantly trying to find a respective solution and we hope we'll be able to track these markets in the nearest future. 
Mr. Gupta, could you please describe what does your company specialize on?
We provide patent services throughout the lifecycle of the patents, which starts from patentability search. At this stage the inventor comes up with a new idea and would like to understand how novel and patentable his invention is. If the invention is patentable, we shall proceed with the patent drafting. This process is very complex as we have to go into smallest technological details. Once the draft is approved by the inventor we can start the process of filing wherever necessary. Mostly the patents are filed in the US. The patent office examines the file and may place some objection, which we have to reply to. This is called patent prosecution. In the U.S. this process takes 2-3 years. Sometimes inventors want to get money out of their patents and decide to sell IP rights. This stage is called patent monetization. We prepare sales packages for patents, which point out why this particular patent is very important and make it attractive. When an inventor, business or other entity owns a patent, and that patent is infringed, the patent owner has few alternatives other than patent litigation. We call it the U.S. phenomenon. At the stage of patent litigation we try to invalidate the infringing patent and protect our customer's patent.
We know about the complexity and difference of the process in different countries. For example in the U.S. local attorneys are mandatory. How do you cope with all these barriers?
We have a lot of partners in the U.S. and Europe which provide us all local support, The inventors don't have to go into peculiarties of all the process. We communicate with all the responsible bodies and attorneyes ourselves and take away this "headache" from our customers saving their time.
Could you please tell us which problem you might solve for spinoff founders and why your company can be helpful for them?
We can help spinoff founders file and track patents worldwide cost effectively. We work closely with the inventors and help them through the prolonged multi-step processes. With our holistic approach and alignment to inventor/company's strategic business interests, we strive not only to get a parent grant, but also in a form that makes it commercially most valuable and legally strong.
From your experience which advises and warnings you might give spinoff founders in the sphere of your activity? What mistakes, in some cases even fatal, should they avoid?
The first mistake of the companies is to disclose their inventions in the public before filing patent applications for the respective inventions. Once the invention details are in the public domain, the inventors/companies lose the right to patent those inventions.
The second mistake is to be unprepared. A company that decides to file patent applications should adopt a strategic approach that obtains value from patents while minimising costs associated with obtaining the patents. It is very important to chalk out a patent strategy that aligns with the strategic business interests. Some of them start patenting their inventions randomly and spend costs. Then they are asking themselves why they actually patent this or that invention. We help inventors to prepare the study which alligns with their business. Moreover, this study will provide information about the patentability of the invention, potential infringing patents and whether it is a good idea to start the process. 
The third mistake is incorrect patent prosecution. The inventors have to respond all the objections from the patent office. It is a complex legal process. Often inventors/companies lose protection for important invention features during patent prosecution. We have a lot of approaches to fight for the features and protect business interest.
Money is a critical issue for the rising companies. Spinoff founders take into consideration all the expenses. One of the expected questions from them is whether they might receive a discount from your company and under which terms?
We will provide our best prices on the market to spinoff founders. We are excited to work with them. Upon request we shall provide the price-list for our services which will singnificntly differ from our colleagues' prices in the U.S. or UK. 
Dear Mr. Gupta, SPINOFF.COM founder, our team and I would like to express gratitude for the interview and all provided information. We are happy to introduce you and PatenYogi to our partners and spinoffers worldwide.