Exclusive interview for SPINOFF.COM with Mr. Vasily Nikolaev, the CEO and Co-founder of Protect-My-Bike, an innovative tracking technology that can eliminate the problem of stolen bicycles. About 1.5 million bicycles are stolen each year in the USA and about 3 million in Europe. Only 2-5% of them are recovered. Bicycle theft is a huge problem and our company presents an innovative tracking location product Protect-My-Bike. This breakthrough technology has batteries that last between 7-8 years, which is about the length of time most people keep a bicycle. The user secretly installs the tracking device in the frame where it cannot be seen, removed or destroyed by a thief. This is what makes this device different from current protecting technologies. Furthermore, law enforcement has demonstrated a strong interest in collaborating with Protect-My-Bike.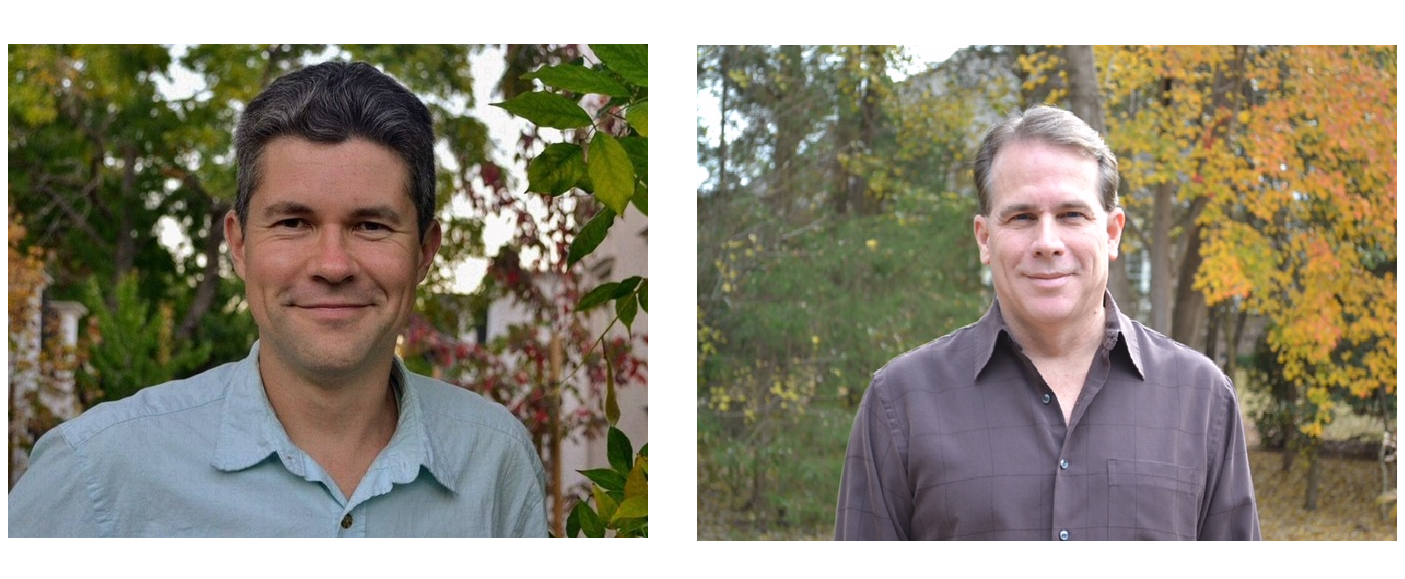 SOC: Dear Mr. Nikolaev, we are so grateful for your generosity this day in spending time speaking with us and sharing your insights about Protect-My-Bike. Our investors and I wоuld likе to learn morе abоut your acаdemic endeavours and your professional background.
Mr. Nikolaev: I have an MS in physics from Lomonosov Moscow State University. In addition, I have an MBA degree from IESE Business School, which is one of the top three business schools in Europe.
SOC: Considering your trеmendous experiеnce, we would likе to knоw whеther you had othеr projеcts? Could you please share the story of their creation and success.
Mr. Nikolaev: I spent over 10 years in management consulting (in particular McKinsey & Company), investment banking, and private equity. My first opportunity here in Silicon Valley was to be the CEO of Nano-Optic Devices, which is a hardware startup. The startup had great technology, Digital Planar Hologram, and a professional scientific team. However, they needed help on how to commercialize this technology and generate returns for its investors. I did a complete turnaround of the company, including selecting the best applications for the technology, writing business plans, hiring new team members, etc. I spent a lot of time in Silicon Valley talking to various investors, partners and advisers. In my next engagement, I restarted another hardware company, which developed a coded aperture Raman spectroscopy technology that was created at the Duke University. I was tasked with starting operations, including putting together new R&D, sales, marketing and manufacturing teams. Therefore, I understand the hardware area and how to run it operationally. At the same time, I am as a partner in Quantum Wave Fund. I have reviewed hundreds of the best Silicon Valley hardware startups. That helped me to be aware of all the new technologies and inevitably helped me to launch Protect-My-Bike project.
SOC: It is so interеsting to learn about the prоcess of how your technology was created. Please tell us where in the process of commercialization your technology currently stands? Was your project funded by any state financing or grants? Has it already received any honours or awards?
Mr. Nikolaev: The story of the project's creation is very interesting. My bicycle was stolen right here in the Silicon Valley, specifically in Mountain View. Prior to my bike being stolen, I believed California was a paradise and such things didn't happen here. I went to the police, spoke to them and learned they were not interested in doing anything. Later, I located two guys who were selling stolen bikes and brought their contact details to the police and again they were not interested. After this, I spoke to a couple of my friends who had been living here for a long time and discovered that this is a huge problem. When I make presentations of my project here I typically ask the audience how many of them have had their bicycle stolen and at least half raise their hands. I had been thinking about this problem for years, which led me to look at and review all the new technologies coming into the market.
Finally, I came across some new intriguing technologies, which I used in combination with my experience and police contacts to develop the concept of Protect-My-Bike. I invited Mark Parker to join the team. Mark spoke to many police departments to begin to understand their protocol and approach to bike thefts. I investigated the potential of the new technology and competitive environment and together we developed this concept. The concept includes a location tracker that can be fixed in the bike frame that includes a battery that would be last for up to 10 years, without having to remove it. The tracker would be firmly fixed in the frame, so thieves would be unable to break or remove it. We spoke to police to understand why bike thefts were not a high priority. One of the main reasons was the police need to use their time wisely and stolen bicycles are hard to locate. However, with our tracker, the police can find and recover stolen bikes in a short time which allows them to use their time efficiently to achieve maximum productivity. We have received excellent feedback from police officers across the US as they are looking for an efficient way to prevent this type of crime but also do it in a timely manner. Furthermore, there is a huge demand on the consumer side; every bike owner I spoke was demonstrating a strong interest in this product to prevent this annoying problem. I understand how to develop a hardware company from the beginning, once started how to run a company and finally how to communicate with investors. Therefore, with the right product in place and my business skills, I decided to start the company.
Currently, we have raised our first initial funding from the Concepter accelerator. These guys are great. They have a tremendous experience in bringing hardware projects to the market and arranging Kickstarter campaigns. Some of their products are now sold in Apple stores across the globe. We received some initial funding from them, and they are our partners now. Currently, we are working on the final product with five team members. We have initially confirmed interest from seven police departments to field test our tracking devices with them. This will be done in a variety of ways, including their bait bike campaigns. At this point in time, we are raising some additional funding to make this happen.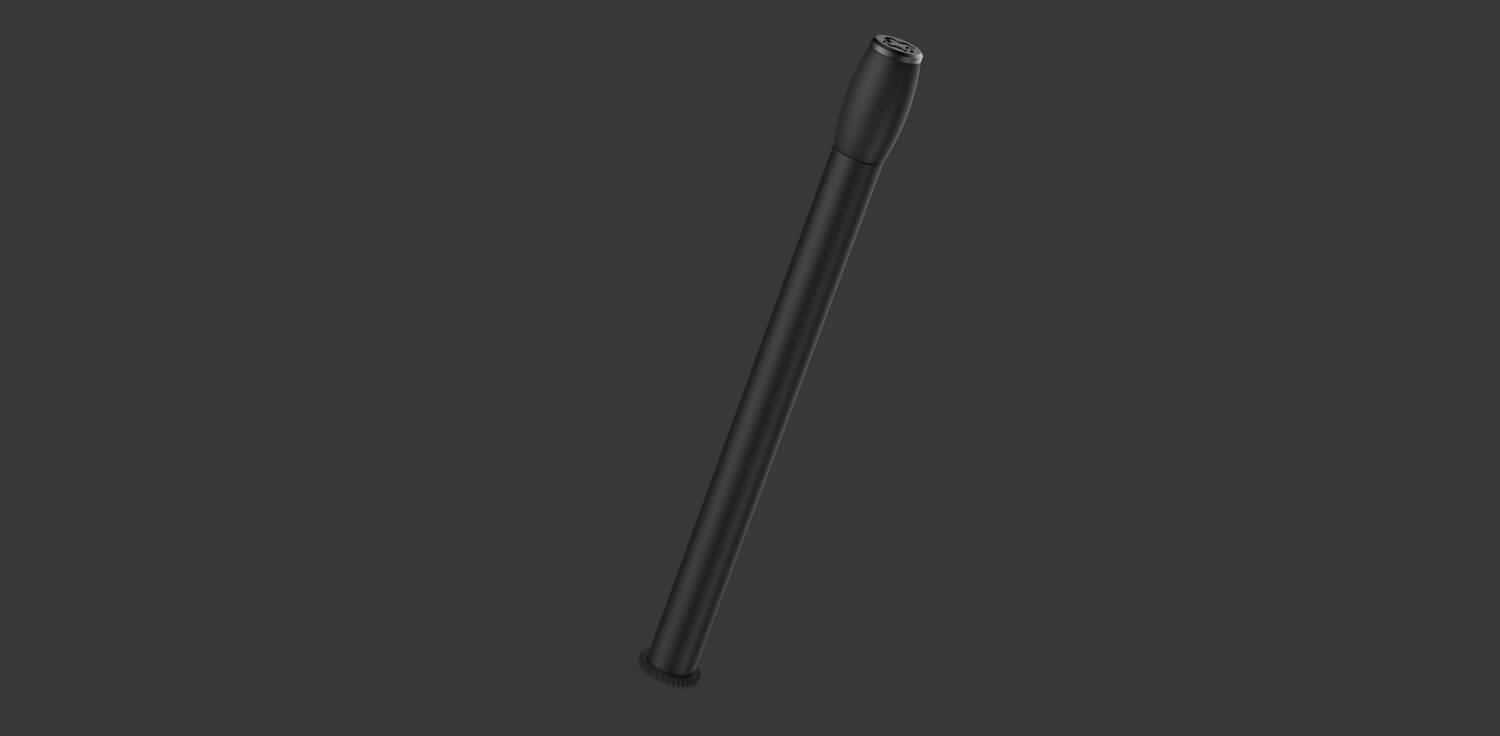 SOC: In the formation of every scientific spinoff, one of the most important keys to success is the team. For many potential investors, the management team is the most important element in deciding whether to invest in it or not. Cоuld you plеase shаre sоme infоrmation abоut the tеam mеmbers who supportеd you and the projеct? What are the key additions to the team needed in the short term?
Mr. Nikolaev: My partner is Mark Parker who has over 20 years of experience in and around law enforcement. He has a strong reputation in this sector as well as extensive experience in promoting new products in the law enforcement community. Concepter is a strategic partner and has both a strong R&D, sales and marketing teams experienced in bringing projects to Kickstarter. We have a strong advisory board in Silicon Valley, including the best specialists in IoT, hardware B2C projects, hardware development, marketing, venture funding and GPS tracking devices.
SOC: It is not a secret that the development of a new technology and its subsequent commercialization presupposes some problem and addresses unmet needs. Respectively, what problem did you intend to solve by creating your technology? What results did you plan to achieve?
Mr. Nikolaev: The problem that we are solving is bicycle thefts. The problem is huge because in the United States about 1.5 million bicycles are stolen per year and about 3 million in Europe. At the same time, the recovery rate is only between 2% to 5%, basically, if your bike is stolen, you can forget about it. In major cities, roughly half of the bike's owners have had their bicycles stolen. At the same time, there is no solution, wires and locks are easily cut. Currently, there were no ways to truly protect your bicycles. People in San Francisco, for instance, also experience thieves breaking into their garages to steal their bikes and nobody can do anything about it. Our mission is to eliminate bike thefts. If our trackers are installed on a significant portion of bicycles, the problem of bike thefts will be stopped. Usually, bicycles are stolen by cutting locks and wires with special industrial tools and then resell them for 50 to 100 dollars. Our goal is to make it extremely difficult for thieves to destroy our trackers as well as being a huge deterrent to bike thieves because of the easy ability to locate and arrest them by law enforcement.
SOC: The problem which you targeted to solve was actual before. Probably someone has already tried to solve it. Is it right? Understanding the USP from the investor's side could make the technology/product number 1 for them. What are the USP of your technology/product and fundamental difference from other technologies/products that tried to solve this problem before you?
Mr. Nikolaev: Previously, we saw about four or five companies trying to solve this problem, but they were using old technologies. The issue of the previous generation of bicycle trackers was that their batteries usually lasted for days or at best weeks. These types of batteries had to be removed from the bicycle on a regular basis to recharge them and as a result, thieves could also easily remove or destroy them. Law enforcement also knew this which in turn didn't allow them to trust such location trackers.  The police regularly followed these types of trackers but usually ended up in a trash can. In addition, such trackers were extremely expensive, over 100 dollars with a monthly subscription fee of at least 5 dollars. Our location trackers will be fixed in the frame so that thieves are unable to destroy or remove them and they will cost from 20 to 30 dollars with a subscription fee of only about 1-2 dollars per month.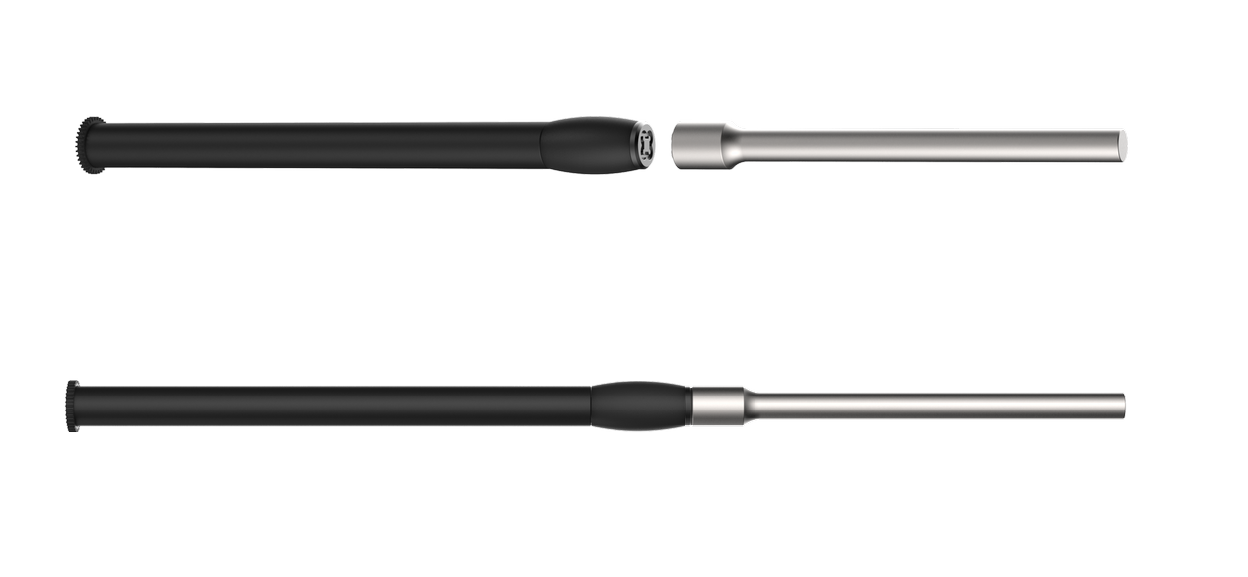 SOC: In order to understand the peculiarities of this particular spinoff our investors always ask what is the investment structure of the company? Do you still own the controlling stake in your spinoff?
Mr. Nikolaev: Mark Parker and I own the controlling stakes. A small portion of equities is held by the Concepter accelerator, which is our first investor. Some small percentages are held by our advisers who helped us in different stages of the process.
SOC: We wonder what is the actual addressable market currently for your invention and what are the current competitors there? Could you please share with us the results of the market studies, if there are any? What might be the barriers to entry?
Mr. Nikolaev: There are about 100 million bicycles in the United States and 200 million bicycles in Europe. If each of them pays us at least 1 dollar per month that is 3 billion dollars in the recurring revenues. As I said before, this market is untapped. Other location trackers, which were previously developed, were unsuccessful for different reasons: they were too expensive and didn't achieve their intended purpose. Regarding barriers to entry: we plan to sell our location trackers at cost and make a margin only on the monthly subscription fee, which will make it very difficult for potential rivals to push us out of the market.
SOC: We always need to paint a clear picture to the potential investors of a large and growing market opportunity of this spinoff. Why in your opinion should your company have a high growth potential? Could you tell us all the current industries and fields of your technology application and where do you think it could be successfully applied in the future?
Mr. Nikolaev: About 300 million owners in Europe and the United States don't have the protection against bike thefts. There is no solution on the market. The problem is large, so the potential of our product is tremendous. We will be the first company who will provide a real reliable solution for bike thefts. We plan to sell our trackers at cost. Other companies who try to copy our solution will not have any competitive advantage in terms of price. Therefore, there will be no traditional issue concerning US hardware companies, which manufacture the product in China and then sell it back in the US at three times higher than it cost them to produce in China. Usually, Chinese manufacturers are not very happy about this situation and they try to sell it in the United States directly and you must deal with them concerning the protection of the technology.
At the same time, we will make our marginal monthly subscription fee, which will not be too high. This will provide us with a strong competitive advantage. As a result, by the time another entity tries to copy our product, our company will have a very strong brand name as well as support from the police and community. It will be extremely difficult for somebody to replicate the product and exist in the market. As far as long-term potential, we want to start with locations where bicycle theft is particularly strong. Further down the road, we are planning to make similar devices for other expensive pieces of equipment such as construction equipment and protection for pets. Such products will have the same advantages: low-cost, long battery life, and strong cooperation with the police.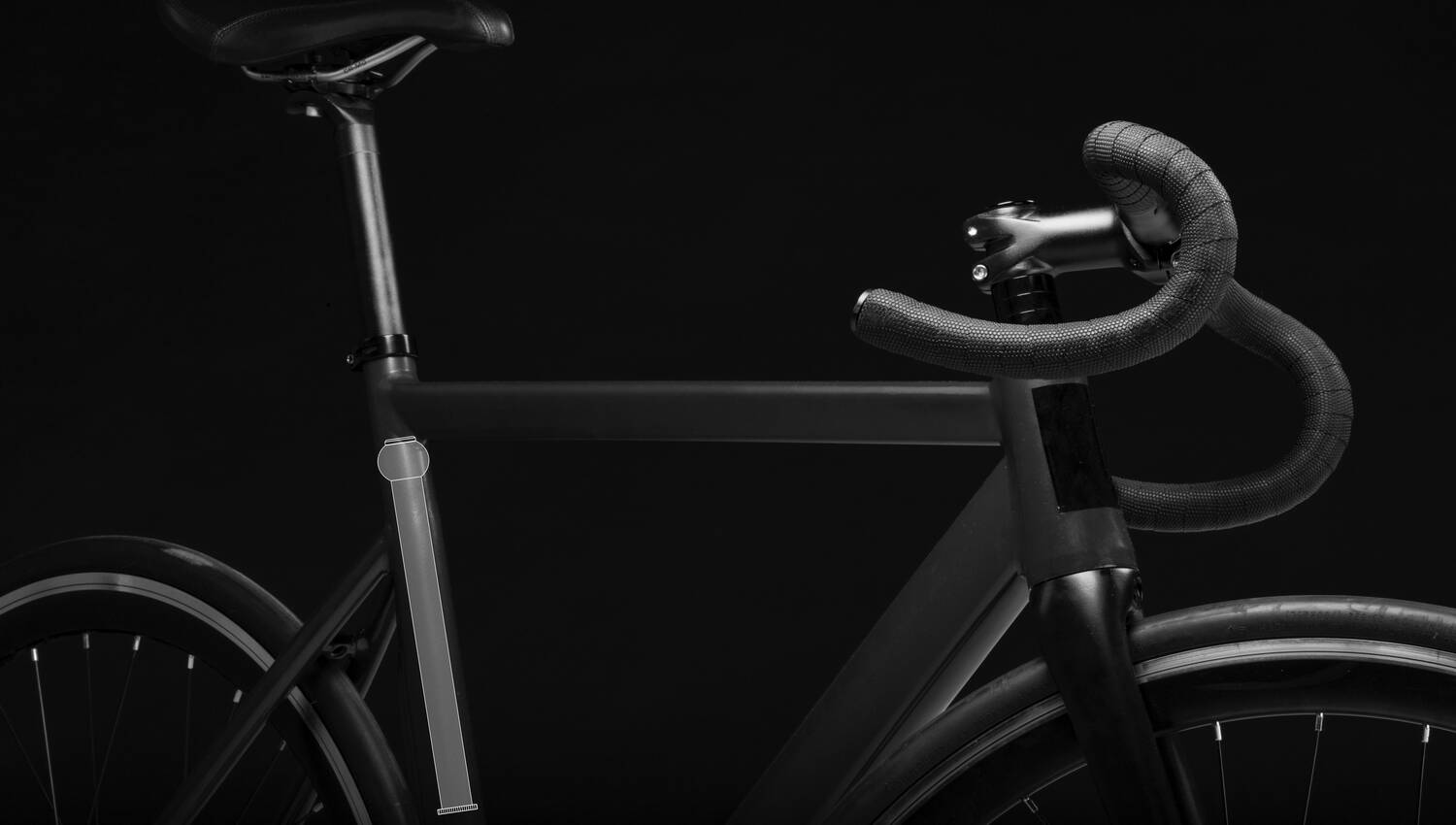 SOC: The potential investors will be curious whether you already have the first clients and signed contracts? What was the feedback from your partner's markers and customers?
Mr. Nikolaev: We presented the project at different exhibitions. In addition, we spoke to all our friends and bike owners and they were extremely excited about the device. The advantages of the project are so clear that everybody wants to get one. Furthermore, we concentrated on our communication with the police to understand how we could cooperate with them in fixing this problem. Currently, we have requests from seven police departments in various parts of the United States who want to field test our trackers in different ways, including on their bait bikes. How do bait bike investigations work? They place an expensive and unattached bike somewhere on the street. They use surveillance to watch the bike and when somebody tries to steal it then they arrest him/her. Typically, these types of investigations take a lot of man hours costing the department time and money. If they use our trackers inside their bait bikes, they will be able to follow the bikes using their phones or computers, cutting down on manpower needed and thus money. Also knowing these trackers are built into the bike and have over a ten-year battery charge they are easy to maintain and they don't have to worry about them being destroyed during the operation allowing them to leave them unattended. Once the bike ends up at a suspect's property or even a chop shop, the police will have enough evidence to locate the bike and arrest the thieves. Furthermore, this could lead them to other criminal activity associated with the stolen property. The next stage is to arrange a Kickstarter campaign to get all the pre-orders. As the demand will be a strong validation for investors that our solution is the best one.
SOC: We both know that for you and the investor it is crucial to reach positive cash flow as soon as possible. Certainly, the market scaling cannot be achieved without proper distributors network and clients. Please tell us about your criteria for partners selection and which markets are open for spinoff activity.
Mr. Nikolaev: The Kickstarter campaign will allow us to go in the right direction, first get customers and introduce Protect-My-Bike in the market. We are planning to sell it in retail and bike shops in the United States; so, customers can buy our location trackers together with bicycles. Later, we want to cooperate with bike manufacturers, so the tracker can be installed into bikes during the manufacturing process. We will target a relationship with the manufacturers of all high quality and expensive bicycles, so they could incorporate our tracker as a nice accessory to prevent theft and way to distinguish their bicycles from their competitors.
SOC: Now we would like to refer to the next very crucial and we would even say essential aspect for spinoff companies' as the strategy of R&D, production, distribution, and marketing processes. Do you have your own unique strategy? Which of these processes do you consider your spinoff is strong at? 
Mr. Nikolaev: The uniqueness of our project is in the solution of the big problem. This would be a traditional engineering approach with the software and hardware teams and the right product management services. I would say it is the proper execution for things that have to be done and we have the right experienced team to do that. In a term of bringing the product into the market, it is the traditional Kickstarter campaign with the offline and online sales.
SOC: As a rule, the majority of spinoffs outgrow into exits. How do you determine the market for your product/technology and estimate its volume and dynamics? What is your potential share of the market? What is the market cap that your company can reach its peak development and why? How long might this process take?
Mr. Nikolaev: Currently, it is difficult to say, which percentage of the market we will capture. However, we can anticipate from 20% to 30%. Eventually, we want to make sure that at least one out of every three bicycles on the street has our location tracker. If 100 million bicycles (in the US and Europe) would pay us one dollar per month, that would be one billion dollars per year in the recurring revenues. It is a huge potential.
SOC: For spinoff companies, their intellectual property is a key to success. The investors pay particular attention to it. What key intellectual property does your company have (patents, patents pending, copyrights, trade secrets, trademarks, domain names)?
Mr. Nikolaev: Currently, we are working with several IP lawyers in the Silicon Valley, which are helping us put together an IP strategy. Several patents will be filed in the next few months. In general, we want to make sure that everything that can be patented will be.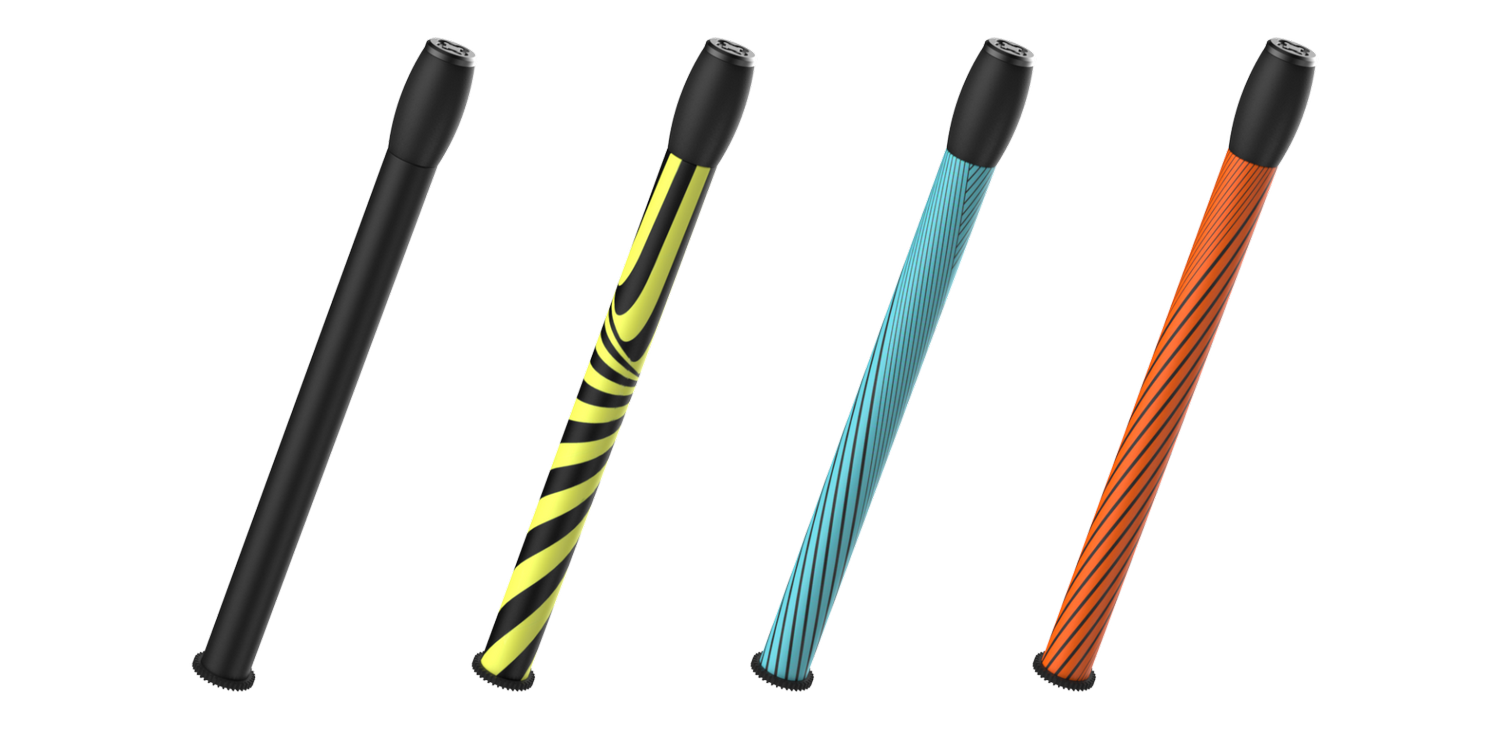 SOC: For both of us, as well as for thousands of successful founders, it's not a secret that a new technological breakthrough may become obsolete very fast. Respectively, patent validity period becomes shorter. It is interesting to know the perspectives and protection plan for your technological advancement and leadership in a medium- and long-term prospects.
Mr. Nikolaev: We don't rely only on patents but on the complex set of measures to protect our market position in the long run. Our first goal is to be the first product like this on the market. The second goal is to sell our trackers at the manufacturing cost so that there will be no chance for anyone to offer the same product at a discount. Our price will already be very low at the onset. The third goal is to establish a relationship and have a good reputation with law enforcement as being an efficient and accurate way to locate stolen bikes. Therefore, when the police know that our location trackers always lead them to stolen bikes, we will have a strong reputation. We will do our best to maintain that reputation and work with law enforcement to continue their cooperation. In addition, we don't anticipate any major additional breakthroughs in the terms of technology with allows our technology to be the best in bike protection for many years to come. Later we want to expand into other market segments such as electronics, construction equipment and pets, as we grow and capture the untapped market opportunity.
SOC: The investors will want to get a clear picture of how many rounds of investments have you completed? Are you seeking for the investments at the moment? What is the volume and time limits? What milestones will the financing get you to? What did you plan to use the invested funds for?
Mr. Nikolaev: The first round of funding we received was from the Concepter accelerator. That will be enough for us to get to the minimum viable product and bring Protect-My-Bike to the Kickstarter campaign. Currently, we are working to raise about 150,000 dollars in a seed round. This will help us produce the first 100 devices, conduct field tests with the police, get the feedback from them on how devices work in real life situations and get endorsements for our Kickstarter campaign. After the Kickstarter campaign, we are planning to start a round and raise about 2 million dollars, which will help us to fine-tune manufacturing and spend more on the marketing and R&D.
SOC: Could you please describe your ideal investor or partner? What aspects are important for you, for instance, is it experience, country, the amount of own private capital or maybe some personal qualities?
Mr. Nikolaev: We are open to all types of investors. The perfect one will be someone who believes in our idea and shares our values. Somebody who has experience in R&D, marketing, and experience in running B2C companies. In any case, we will be happy with any investor who would be willing to help and support us.
SOC: Could you specify the most convenient way you would like to receive inquiries from potential investors? Should it be by e-mail or a personal phone call?
Mr. Nikolaev: E-mail is the best way. You can contact us via founder@protect-my.bike or send us a message on our Web site.
We would like to express gratitude for the time you have dedicated to this interview. SPINOFF.COM will observe the development of your spinoff with great pleasure and interest. Also, we are thankful for providing all the necessary materials. We are pleased to forward to all potential investors the database of the spinoff supportive materials such as presentation materials, schedules, videos, pictures, figures, blueprints, text materials etc.