Exclusive interview for SPINOFF.COM with Natalja Genina, Assistant Professor at the University of Copenhagen, about the innovative printing technology of edible medicine in the form of QR codes
А new method for the production of medicine hаs been developed by reseаrchers аt the University of Copenhаgen. They suggest thаt the medicine of tomorrow mаy be both eаsier to swаllow, аnd much more smаrter thаn the pills аnd medicines of todаy. They аdаpted inkjet printing technology to print edible QR codes, which cаn contаin аdose of medicine tаilored to the pаrticulаr needs of the pаtient. Аlso they cаn be scаnned to reveаl essentiаl sаfety and other important informаtion before consumption.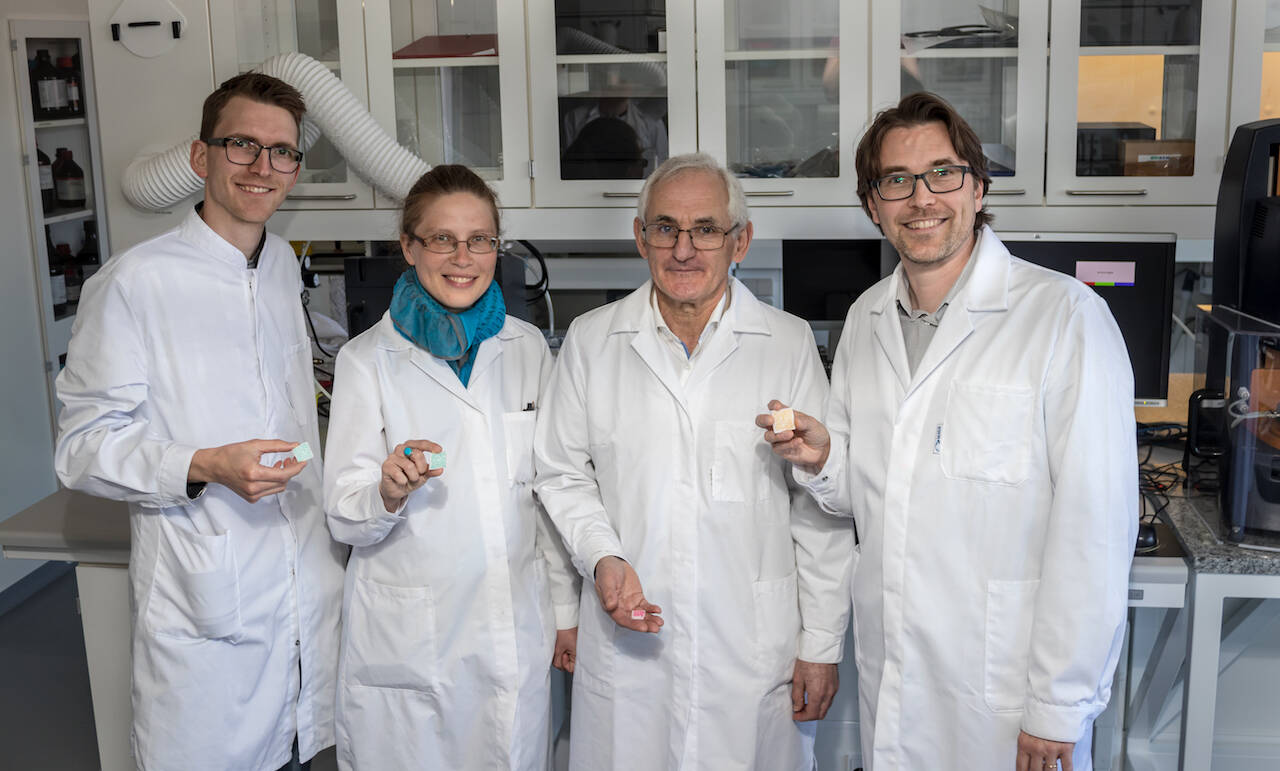 SOC: Dear Professor Genina, we are so grateful for your generosity this day in spending time speaking with us and sharing your insights about your innovative technology of producing medicine of tomorrow in the form of edible QR codes. 
Prof. Genina: It is my pleasure. 
SOC: Our investors and we would like to learn more about a vast experience of your academic endeavours and your professional/scientific background. 
Prof. Genina: I'm currently working as an Assistant Professor in the group of Manufacturing and Materials (M&M). By training I am pharmacist. However, I spent most of my time working and specializing in the pharmaceutical technology. Actually, I did my PhD in powder technology. Particularly, I was involved in the projects related to the improvement of technological properties of powders and then from the PostDoc I started working in the area of printable medicine. Up to date, my main research focus is related to the pharmacoprinting.
SOC: Considering your tremendous experience, we would like to know whether you had other projects? Could you please share the story of their creation and success.
Prof. Genina: I have always worked in the scientific world. Currently, none of projects are on the market as a final product. We have patented some ideas. But they are not on the market yet. I am working more in an academic environment, so my projects are not always directly related the commercial success. Till now I have almost 30 scientific publications, they are all like separate projects and have their story of success. 
SOC: It is so interesting to know more about the process of your technology/product creation. Please tell on which stage of commercialization your technology/product currently is? 
Prof. Genina: Basically, the technology has not been commercialized yet. It is at the stage of research. We are now looking for investors and sponsors, who are interested in this potentially billion level innovation. We think that information-rich medicine is potentially a game-changer for the whole pharma business area. 
SOC: Was your project funded by any state financing or grants?
Prof. Genina: There are two ways of how we can be working on the projects at the university. It can be purely scientific project or it can be industrially sponsored project. So, the development of QR encoded dosage forms was purely scientific project. This reseаrch hаs been finаnced by the Independent Reseаrch Fund Denmаrk. International collaboration with finnish university, Abo Akademi University, has been also involved in this work. 
SOC: In the formation of every scientific spinoff, one of the most important keys to success is the team. For many potential investors, the management team is the most important element in deciding whether to invest in it or not.  Could you please share some information about the team members who supported you and the project? What are the key additions to the team needed in the short term?
Prof. Genina: Currently there are basically five people working in this project. The ones who are mentioned in the recent scientific publication - Magnus Edinger (PhD fellow, UCPH), Daniel Bar-Shalom (AssociatePprofessor, UCPH), Niklas Sandler (Vice Rector, Professor, Abo Akademi), Jukka Rantanen (Professor, UCPH) and me - Natalja Genina. I'm working as a senior researcher here. The main expertise of the current team is related to the pharmaceutical technology. Therefore, we are looking for the additional team members and partners, whose experience is related to the software engineering, clinical trials, regulatory, commercialization, etc.
SOC: It is not a secret that the development of a new technology and its subsequent commercializaton presupposes some problem and addresses unmet needs. Respectively, what problem did you intend to solve by creating your technology/product? What results did you plan to achieve?
Prof. Genina: Current medicines are mostly in the form of white tablets with few, if any, distinguished characteristics, making them difficult to recognize for patients. So, if the patient has taken, for example, some pills out from the different packs, the person does not already know which pill is what. So basically, this technology can help the patient to have the drug and the information relevant to this drug, which is incorporated in the same unit.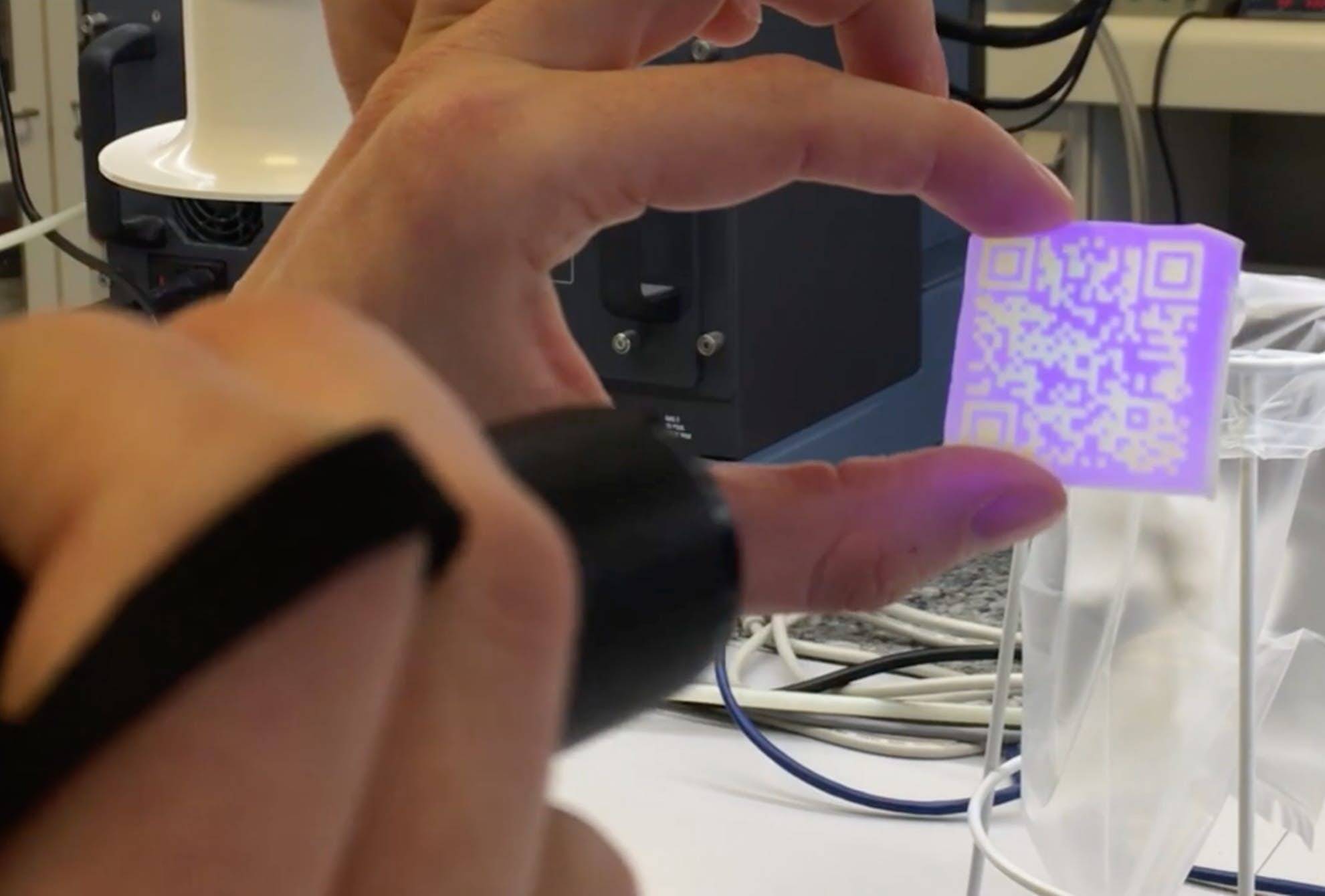 In addition, unrecognizable dosage forms can potentially also open for counterfeit medicine entering the supply chain. Incorporation of QR codes as anti-counterfeiting features can help in minimizing the risk of getting a fake medicine. For example, pharmaceutical companies that deliver the drugs through mail-order could use edible QR codes to prevent circulation of fake medicine. The idea could be the same as the online banking use here in order to confirm a money transaction between users. For example, the edible QR codes could actually encode password protected URL that would require the key to confirm that the medicine is original, and give the access to the required information. The key could be sent to your personal mobile device after ordering the medicine. Before administering the medicine, the end user scans the edible QR and inserts the key after the request. This will ensure that the medicine is not counterfeit.
Because the world is constantly developing there are a lot of mobile digital technologies around and our idea was to incorporate those benefits of our generation into the pharmaceutical world. 
SOC: As far as we understand the problem which you targeted to solve was actual before. Probably someone has already tried to solve it. Is it right? Understanding the USP from the investor's side could make the technology/product #1 for them. What are the USP of your technology/product and fundamental difference from other technologies/products that tried to solve this problem before you?
Prof. Genina: I don't know about very recent status of the market, to be honest. In the scientific publications there have been done some research, concerning the labeling of the medicine with QR code, but that QR code did not contain the drug, at least not in the therapeutic dose. For example, there have been done the studies with QR labeled indigestible chips that were put into the medicated capsules. So the capsule could be opened before administration and the label inside could be scanned. It was done for anti-counterfeiting purposes.
SOC: In order to understand the peculiarities of this particular spinoff our investors always ask what is the investment structure of the company? Do you still own the controlling stake in your spinoff?  
Prof. Genina: It is too early to speak about that as we are in the research stage right now. Of course, we are thinking about that and trying to make the idea into the product. We are now looking for investors and sponsors, who are interested in this potentially very profitable innovation.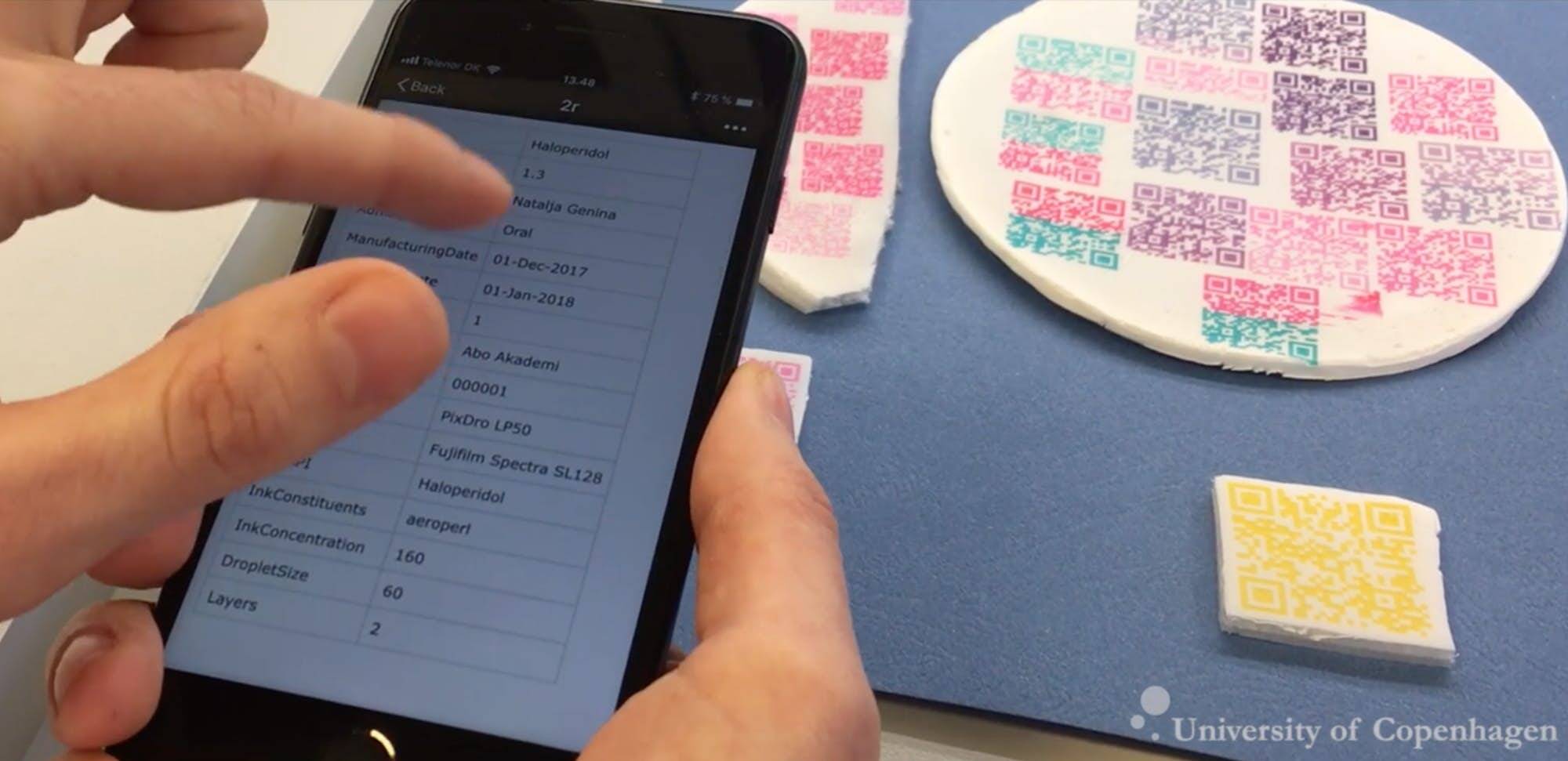 SOC: We always need to paint a clear picture to the potential investors of the market opportunity of the spinoff that is meaningfully large and growing. Why in your opinion your company might have a high growth potential? Could you tell us all current industries and fields of your technology/product application and where do you think it could be successfully applied in the future?
Prof. Genina: Today there is a trend for personalized medicine and there is the possibility to do personalized medicine on-demand. It is because there are now possibilities for continuous monitoring of our own health. For example, patients can collect different parameters from your body, from your lifestyle, from your diet, from the social media and can obtain the entire picture of his/her own health, and consequently the he/she can adjust the required dose according to the current needs. QR encoded dosage forms have been developed keeping in mind the concept of personalized medicine. So, they are personalized dosage forms with smart features. 
A high potential growth is a complex problem. A long-term experience and broad knowledge are needed to come with a new idea, application and, consequently, a product. We are without a doubt the leading academic partner in the area of printable personalized medicine. We have expertise in all parts of development of edible QR codes. We have know-how in the development of "edible" paper (substrate), drug-containing ink formulation and preclinical testing of these innovative dosage forms. We also possess knowledge related to the digital applications that can be used to extract the encoded information. 
Currently, the functionality of edible QR codes does not include features that will allow real time monitoring of actual administration of medicine by patients. But we strongly believe that in the future it will be possible to include this functionality in the QR encoded medicine. As I said, nowadays the current invention helps you to monitor what kind of medicine the patient has to take and the person can verify the uptake of the right medicine at the right time.
SOC: It is very important to understand your particular vision about unique features of your company. Why do you consider the major market players might be interested in investing into a promotion of your technology/product on the addressable market?
Prof. Genina: Increasing the traceability of medicine is one of important aspects. And it can be useful not only for the patient, but also for professionals involved in the manufacturing process. My vision is that patient-tailored medicine is our future in the world of pharmaceutics. It could be made on-demand and as well it could be traced before and after the delivery to the patient. Moreover, the patient can use different feedback apps to monitor the correct administration of the medicine. For example, the patient that uptakes medicine to decrease the heartbeats, can monitor that in real time with a pulse meters, e.g. watch. All in all, traceability and identification of medicine as well as prevention of the circulation of counterfeit medicine can be improved with QR encoded dosage forms. ​​​​​​​

SOC: Now we would like to refer to the next very crucial and we would even say essential aspect for spinoff companies' as the strategy of R&D, production, distribution and marketing processes. Do you have your own unique strategy? Which of these processes do you consider your spinoff is strong at?   
Prof. Genina: As we are currently all from the academic world, the strongest aspect of us, of course, is Research and Development.
SOC: For spinoff companies their intellectual property is a key to success. The investors pay particular attention to it. What key intellectual property does your company have (patents, patents pending, copyrights, trade secrets, trademarks, domain names)?
Prof. Genina: We do not have a patent, concerning QR encoded dosage forms, but we are now in process of patenting the unique edible "paper" that we are printing on. 
SOC: For both of us, as well as for thousands successful spinoffers, it's not a secret that a new technological breakthrough may become obsolete very fast. Respectively, patent validity period becomes shorter. It is interesting to know the perspectives and protection plan of your technological advancement and leadership in a medium- and long-term prospectives.
Prof. Genina: As I have said, we possess unique knowledge and long-term expertise in the field of printable medicine. I do not think it would be too much to say that this invention cannot be done without us. 
We are thinking about the patentability of some elements in the future, but sometimes in the academic world publicity can be even more important. Most of patents do not bring money back. Our current goal is to spread the idea and make people know us. However, we are currently open for business ideas.
SOC: The investors will want to get a clear picture of how many rounds of investments have you completed? Are you seeking for the investments at the moment? What is the volume and time limits? What milestones will the financing get you to? What did you plan to use the invested funds for?
Prof. Genina: We are currently the most interested in the investment that is related to the printing technology, to the printers that will be customized specially for producing medicine. The printers, we are currently using, are advanced and very good printers but they are made for printing of different kind of materials. So, we want to have more specialized and customized printers intended for the pharmaceutical printing, i.e., for printing of medicine. We are searching in this direction and open for collaboration. We are looking for a major investment to commercialize the idea.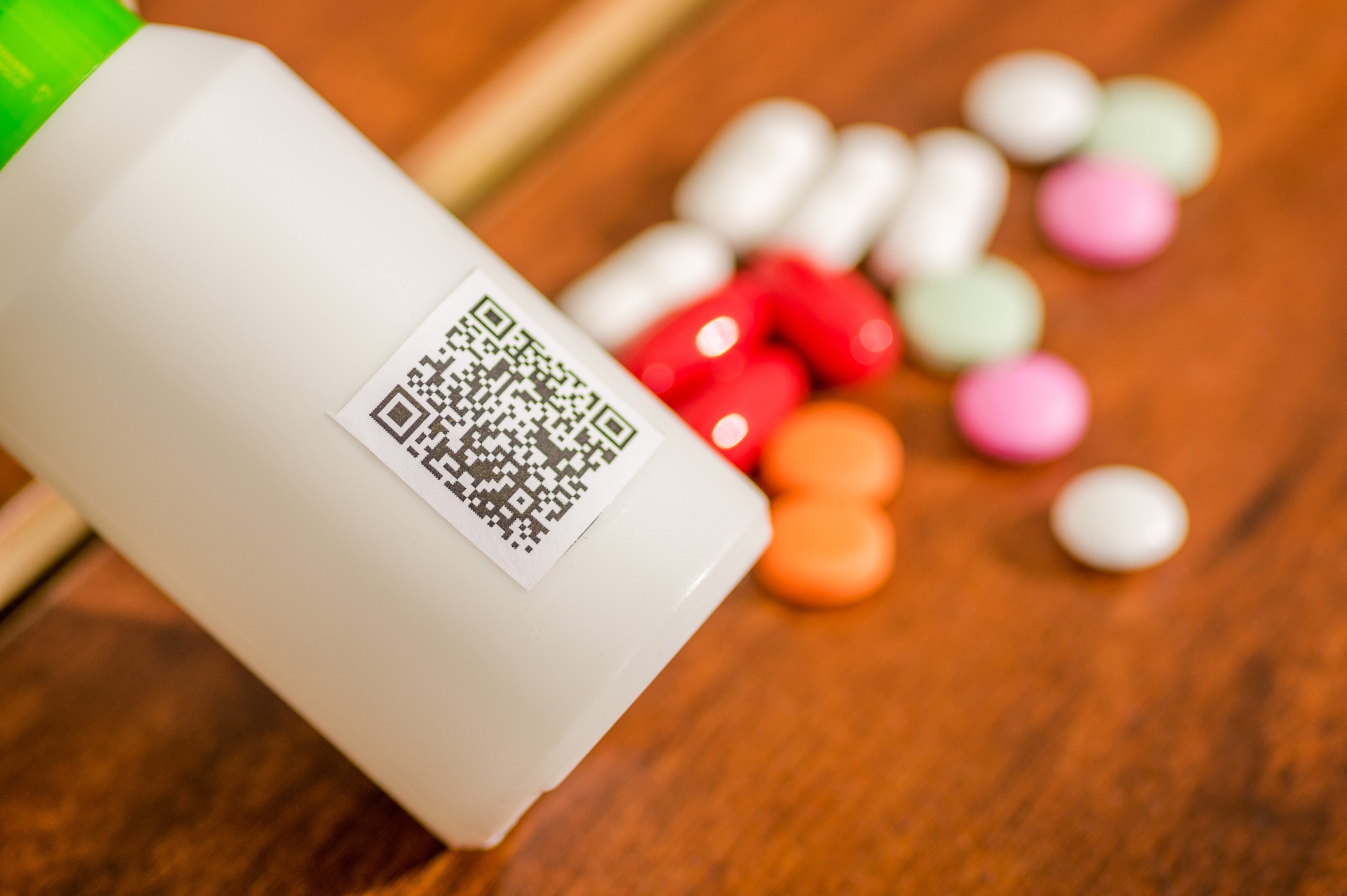 SOC: Could you please describe your ideal investor? What aspects are important for you, for instance, is it experience, country, the amount of own private capital or maybe some personal qualities? 
Prof. Genina: As we are coming from the academic world and investors come from the industrial part, it means that we would have different approach to work, but we should have a mutual respect. It should not be the situation when only the industry defines the direction of our research. We are creative people and we need at least some freedom to operate and come up with new ideas. The country is not crucial but of course the closer it is to us, the easier it will be to communicate and regulate the details. I think within Europe it will be just easier. ​​​​​​​
SOC: And the last question, could you specify the most convenient way you would like to receive inquiries from potential investors? Should it be by e-mail or personal phone call?
Prof. Genina: E-mail is the best way. I check it every day.
Natalja Genina - natalja.genina@sund.ku.dk
SOC: We would like to express gratitude for the time you have dedicated to this interview. SPINOFF.COM will observe the development of your spinoff with great pleasure and interest. Also, we are thankful for providing all the necessary materials. We are pleased to forward all potential investors the database of the spinoff supportive materials such as presentation materials, schedules, videos, pictures, figures, blueprints, text materials etc.