Exclusive interview for SPINOFF.COM with Mr. Peck, the Founder of Rezzimax TUNER, about the fist dug free relief from pain
Every day we feel stress because our lives are hectic. As a result of constant stress and tension, we feel pain. Mr. Peck is an expert on this question. He tried to create a device that can help people stop feeling pain. That's how Rezzimax TUNER was created. That is a new breakthrough technology that can help you to cut off migraine/headache, TMJ/TMD, sinus/neck pain. The vibration that heals.
---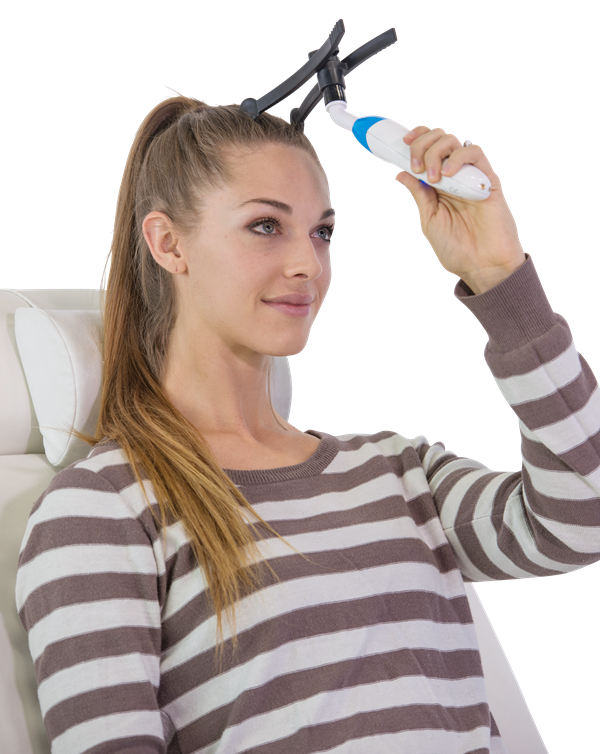 SOC: Dear Mr. Peck, we are so grateful for your generosity this day in spending time speaking with us and sharing your insights about your Rezzimax TUNER .
Mr. Peck: Thank you for the invitation.
SOC: Our investors and we would like to learn more about a vast experience in your academic endeavors and your professional/scientific background.
Mr. Peck: I am a physical therapist. And I also have a master's degree in counseling, rehabilitation counseling.
SOC: Considering your tremendous experience, we would like to know whether you had other projects? Could you please share the story of their creation and success.
Mr. Peck: I have other projects that are on the stage but I have not brought them to market. We have three or four other products that we are building to bring to the market after seeing how successful the first one can be.
SOC: It is so interesting to know more about the process of your technology/product creation. Please tell on which stage of commercialization your technology/product currently is? Was your project funded by any state financing or grants? Has it already received any honors or awards?
Mr. Peck: No. My wife and I are the sole owners. We currently have self-funded and taken out a loan to be able to be the only owners of the process.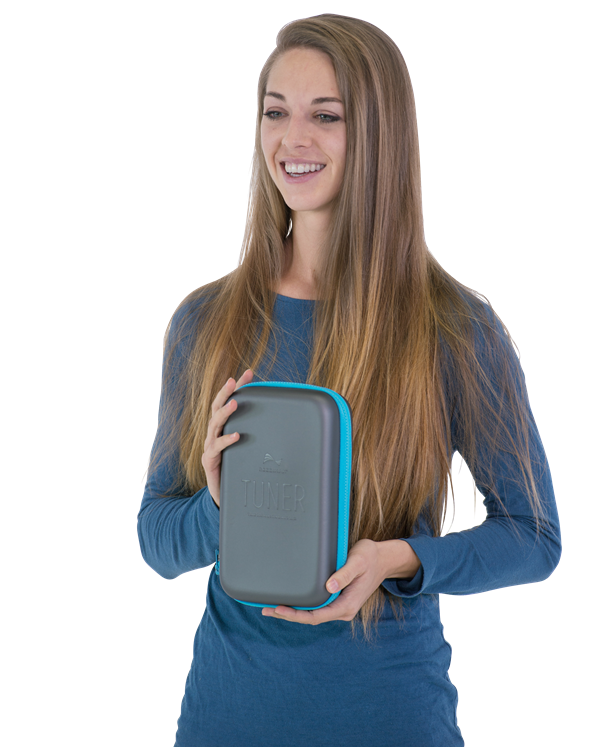 SOC: In the formation of every scientific spinoff, one of the most important keys to success is the team. For many potential investors, the management team is the most important element in deciding whether to invest in it or not. Could you please share some information about the team members who supported you and the project? What are the key additions to the team needed in the short term?
Mr. Peck: Well, my wife has an MBA. She manages the financial dealings of the company, then we have several technical team members and my brother is the doctor of orthodontic. I guess the dentist orthodontist and he has helped in the development of it but has not a financial holder or a stakeholder. And from there, we have some other technical individuals that have assisted, but they are not stakeholders in the company either.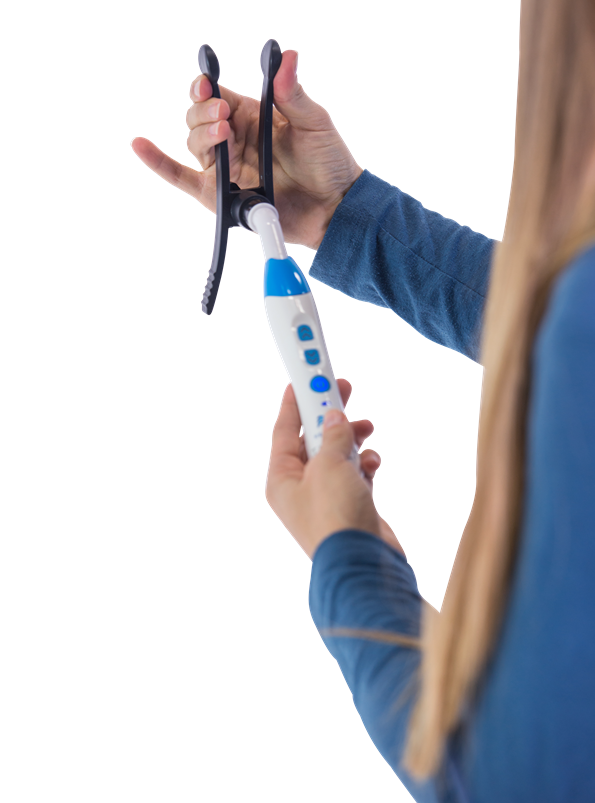 SOC: It is not a secret that the development of a new technology and its subsequent commercialization presupposes some problem and addresses unmet needs. Respectively, what problem did you intend to solve by creating your technology/product? What results did you plan to achieve?
Mr. Peck: We intended to build a device that would help eliminate chronic pain. So far, we have one university study that is just being completed on our device. The study shows that our device works for calling down the nervous system for, getting it into healing mode, which is the first step for healing chronic pain.
SOC: As far as we understand from the video on your product and its USP/ technology, the problem which you targeted to solve was actual before. Probably someone has already tried to solve it. Is it right? Understanding the USP from the investor's side could make the technology/product #1 for them. What are the USP of your technology/product and fundamental difference from other technologies/products that tried to solve this problem before you?
Mr. Peck: There are drug companies that are going to help people with chronic pain. There are companies that have created trend's cutaneous electrical stimulation, the nerve and muscle stimulators to alleviate pain. There are ultrasound machines try to alleviate pain and of course hot and cold packs and many different kinds of vibration tools.
SOC: In order to understand the peculiarities of this particular spinoff our investors always ask what is the investment structure of the company? Do you still own the controlling stake in your spinoff?
Mr. Peck: Yes, I do. We own it entirely.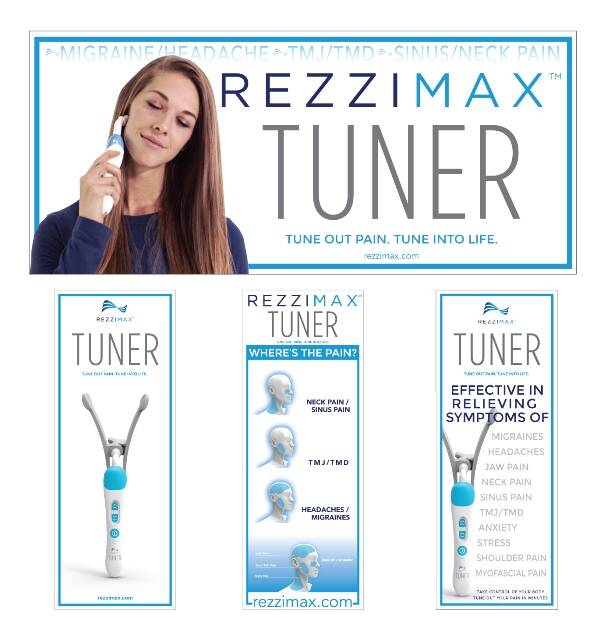 SOC: We wonder what is the actual addressable market currently for your invention and what are the current competitors there? Could you please share with us the results of the market studies, if there are any? What might be the barriers to entry?
Mr. Peck: The market is huge. In the United States, there are over 45 million individuals who suffer from migraines type or severe headaches at least every three months. We have mostly studied the United States market, but the market is huge. Chronik pain is a global problem and our device specifically works to target headaches and jaw pain and other conditions that are frequent among people. I don't really see any barriers to entering the market. We've already entered the marketplace and it seems to be well received.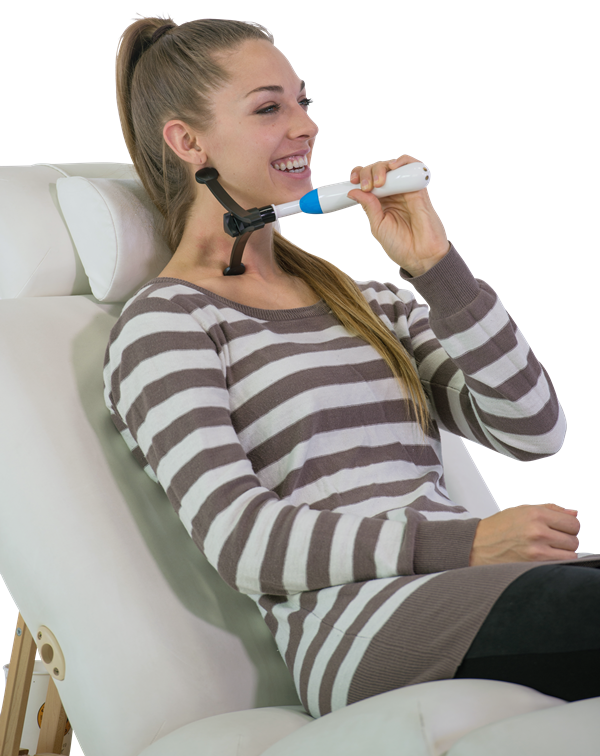 SOC: We always need to paint a clear picture to the potential investors of the market opportunity of the spinoff that is meaningfully large and growing. Why in your opinion your company might have a high growth potential? Could you tell us all current industries and fields of your technology/product application and where do you think it could be successfully applied in the future?
Mr. Peck: Well, our device has only been out for about 18, 20 months now. It's just two years. There are at least 700 of them that are in dental practices. So the field of dentistry really likes our tools. In fact, I have been invited to speak at the California Dental Association and also the Utah Dental Association meetings about pain relief without drugs.
SOC: The potential investors will be curious whether you already have the first clients and signed contracts? What was the feedback from your partner's markers and customers?
Mr. Peck: I don't have signed contracts with any distributors. We don't have it with any. All of our sales have been either online or in person. You know, that's probably one of the problems of our business is, we don't have structured it as a big business, it's a small business. We have many repeat clients that will work one or over two and then they'll come back in order 10 and then order 10 again and order another 10. So we have many repeat customers but we never entered into a contractual agreement with any distributors or any companies.
SOC: Dear Mr. Peck, we both know that for you and the investor it is crucial to reach positive cash flow as soon as possible. Certainly, the market scaling cannot be achieved without proper distributors network and clients. Please tell us about your criteria for partners selection and which markets are open for spinoff activity.
Mr. Peck: I believe that there are many markets available for our device and the dental market is just simply one of them. We have promptly well over a thousand of our devices that are just simply placed in homes. People buy them to be able to use them at home and nonprofessional. We have several hundred of them that have gone to doctors offices and hospitals of various kinds. Again, we have not entered contracts with them but we haven't narrowed the markdown and the purchase.
SOC: It is very important to understand your particular vision about unique features of your company. Why do you consider the major market players might be interested in investing in a promotion of your technology/product on the addressable market?
Mr. Peck: I believe that almost anybody who tries our product wants one. When we show it to people they want it, the vast majority of them will purchase it. You know that's a definite plus. An investor might be very interested in this because we have created a product that is being extremely well received. We've put together a patent on it. If it had a structure or if it had a company behind it that understood marketing this product has the ability to sell millions in the next year too.
SOC: Now we would like to refer to the next very crucial and we would even say essential aspect for spinoff companies' as the strategy of R&D, production, distribution and marketing processes. Do you have your own unique strategy? Which of these processes do you consider your spinoff is strong at?
Mr. Peck: It's really the research and development and the education. That would be our strongest suit. I don't think that we're really knowledgeable or skilled in distribution or in marketing, but we definitely develop good tools and people do love them.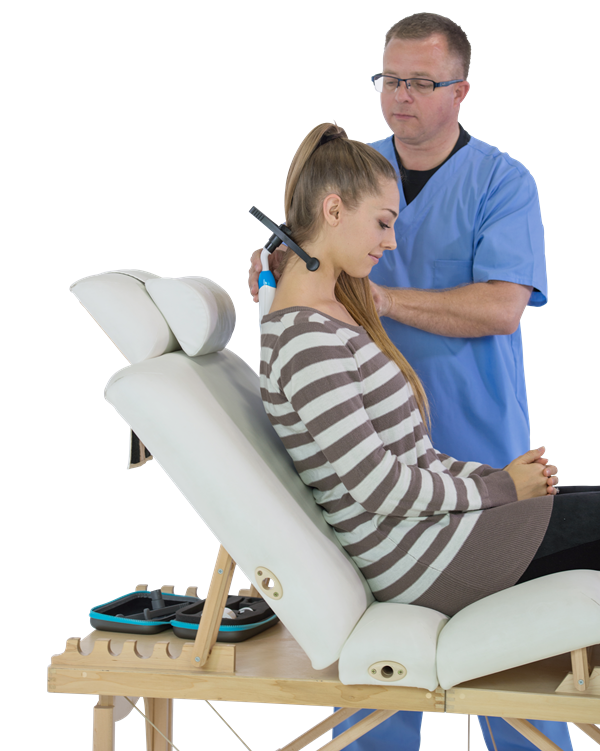 SOC: As a rule, the majority of spinoffs outgrow into exits. How do you determine the market for your product/technology and estimate its volume and dynamics? What is your potential share of the market? How do you think what market cap your company plans to reach the peak of its development and why? How long might this process take?
Mr. Peck: I would think that anybody interested in investing in his or her company or in our product. Would simply need to. Need to try it and need to see how it helps, so many people and maybe they would have the vision for how to market it and how to help gain a large share of the market. That's not something that we are focused on.
SOC: For spinoff companies, their intellectual property is a key to success. The investors pay particular attention to it. What key intellectual property does your company have (patents, patents pending, copyrights, trade secrets, trademarks, domain names)?
Mr. Peck: We do have patents. We do have a trademark and we're currently in the process of seeking additional patents on some other developments that we're undertaking.
SOC: For both of us, as well as for thousands of successful spinoffers, it's not a secret that a new technological breakthrough may become obsolete very fast. Respectively, patent validity period becomes shorter. It is interesting to know the perspectives and protection plan of your technological advancement and leadership in a medium- and long-term prospectives.
Mr. Peck: We definitely have to have protections in place and we are seeking additional protections as we continue to produce new products.
SOC: The investors will want to get a clear picture of how many rounds of investments have you completed? Are you seeking for the investments at the moment? What is the volume and time limits? What milestones will the financing get you to? What did you plan to use the invested funds for?
Mr. Peck: I do have two needs at the moment. One is to invest in an additional product, marketable product and the second need is to develop additional technologies. I can't tell you exactly what we want or need but if there is a company that is interested in, our company would be very open to determining with them, discussing with them, how that could all work out. We don't necessarily mean just put it this way. We've been finding a way to make it on our own for the last several years that we've been developing. This could we do a whole lot more and a whole lot better with some investments, yes sure, but it would have to be the right kind of investor or the right kind of investment the right kind of terms to be able to make it feasible for us to make some changes. I am not sure if I can say that we are actively looking for, we haven't been going to people and saying: "Hey we need investment".
SOC: Could you please describe your ideal investor? What aspects are important for you, for instance, is it experience, country, the amount of own private capital or maybe some personal qualities? Will existing investors participate in the round?

Mr. Peck: I would like to find a company that recognizes the need for natural healthcare products. The work that can help millions and millions of people. I would like to find a company like that who has experience in the marketplace and has all of the channels of distribution and networking that we do not. I would like to find a way to partner in some way that we can help many, many more people than we can currently reach, because of our lack of structure.
SOC: And the last question, could you specify the most convenient way you would like to receive inquiries from potential investors? Should it be by e-mail or personal phone call?
Mr. Peck: E-mail would probably be the best first contact so that I can prepare for a phone call as the second contact.