The company BIOLOGY OF TASTE LLC is a manufacturer of healthy fruit and fruit-nut ROLIPOLI snacks. At the moment, the company produces 6 basic unique tastes of bars and does not stop there, constantly experimenting. ROLIPOLI are suitable for everyone, allowing to keep fit and manage weight, helping to comply with beauty and slimness. Low-calorie bars are also rich in fiber, necessary for intestinal motility, so sportsmen can safely consume bars during a weight loss program to monitor their weight. Moreover, the snacks positively impact on health, improving well-being. Filled with vitamins and minerals, ROLIPOLI bars increase the level of haemoglobin in the blood and saturate it with oxygen. All the ingredients have a low glycemic index and could be consumed by people sick on diabetics. In addition, the bars are nutritious and can be used as a healthy snack for those who need energy for a day.
THE HISTORY
ROLIPOLI is a healthy snack brand founded by Artem Kotenko. It became widely known for its natural bars with amazing taste and vivid design. The name "ROLIPOLI" has Russian roots, it is the name of a toy for children that never falls when children push it, ROLIPOLI always continues.
Artem loves sport and competitions. The idea of a healthy product came to him when the entrepreneur was preparing for a triathlon. He was learning long-distance swimming.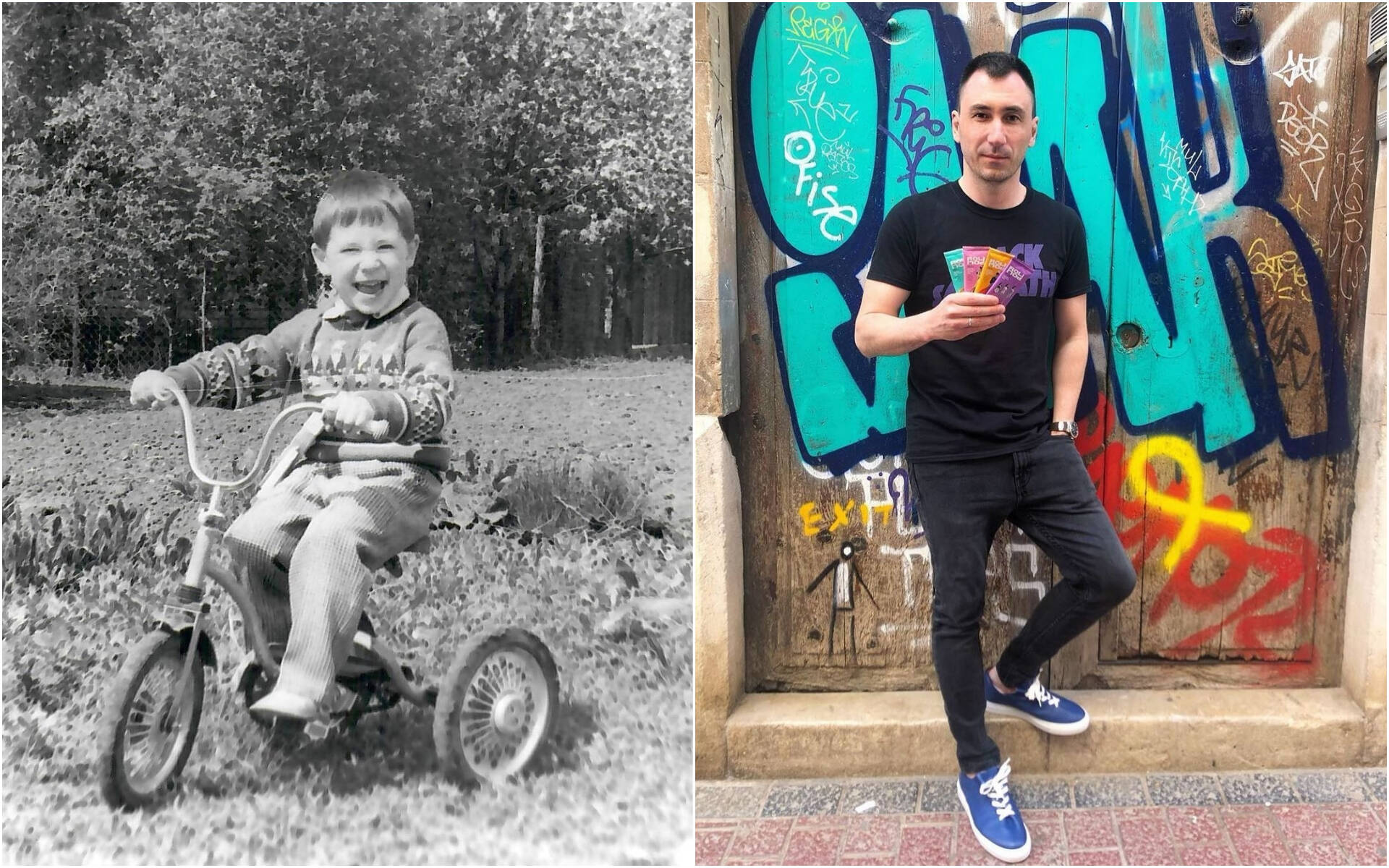 IDEA
"All the time after the training my body needed to eat something yet I wanted something healthy that I can eat immediately. Of course, I am not going to do a world record in triathlon. But my family and I just aim to eat well, stay healthy and sporty as long as possible! That is the reason why we were trying to find natural products for our nutrition after an intense sports session. I tried a lot of different kinds of snacks. But it was difficult to find something really tasty and healthy. That is why I decided to create my own products.
My grandparents were living in Povolzhie, Central Russia. Thanks to the rich soil of this territory the fruits and the vegetables have special quality and taste there. I didn't have any lack of nutrients as my grandparents have had a garden full of fruits and berries. Basically, I chose almost all the ingredients which I saw in my grandfather's garden: apples, cherries, pears, raspberries, black currants and strawberries.
All ROLIPOLI snacks consist of a base of pears or apples and are 100% natural: without added sugars, dairy or flavoring. My family, parents and friends were the first to try all tastes. Their feedbacks were really positive. Especially the children were delightful. So I decided to launch the production of bars. Any person will find the best taste for him or her among six flavors.
As for me, I'm enjoying ROLIPOLI bars after training sessions now. Hmmm very juicy!"
The Founder Artem Kotenko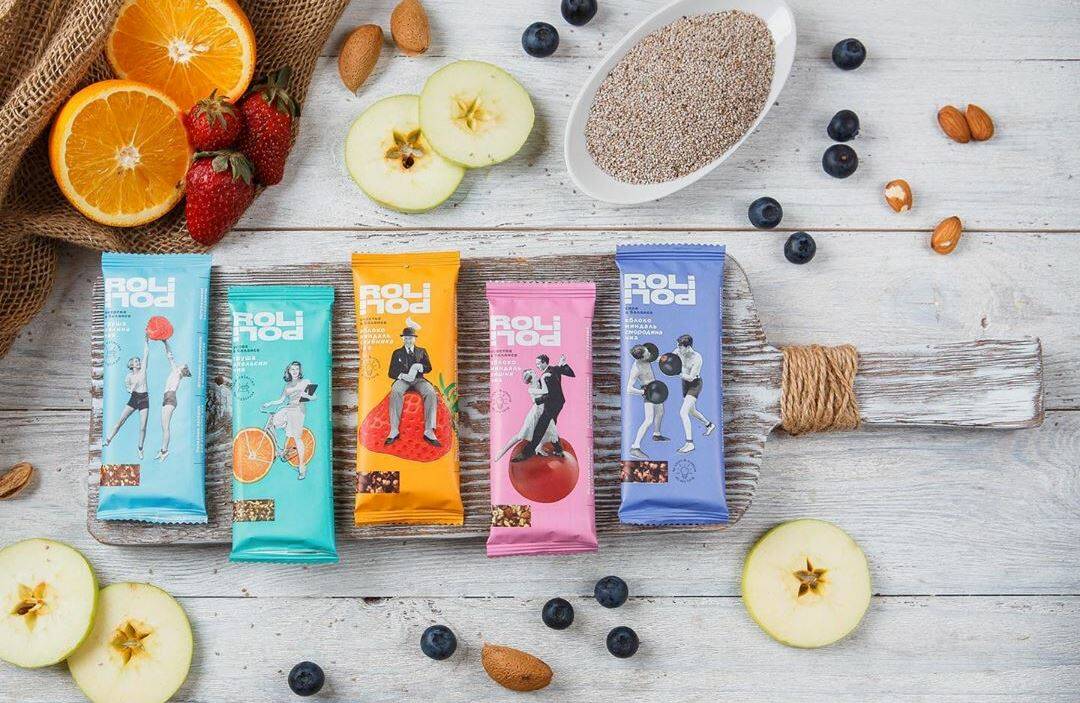 OUR MISSION
Creation a new generation of healthy delicious snacks & food is the main company's mission.
Each year the number of people who takes care of their health and the health of their families is significantly growing. They have an active way of life: working and learning, doing sports activities, travelling and discovering the world. Their time is a big value for them. They just want fully to enjoy the taste of life. And we created for the new generation of healthy delicious snacks & food. Which easy to take and use wherever you are.
ROLI POLI bars are already sold at 800 retail outlets in Russia and Kazakhstan. The brand is also ready to conquer the global market and is looking for reliable global distributors.
The manufacturer takes care of the content, thus, products are gluten, peanuts and flavors free and not cause any allergic reactions. Each ROLIPOLI bar is developed according to a special freeze-dried technology, therefore it is absolutely 100% natural and only fruits, berries and nuts are contained. It has neither coloring, sugar nor lactose, as well as free from GMO, soy or eggs.
Already 100 000 customers tried ROPL POLI bars in 2019!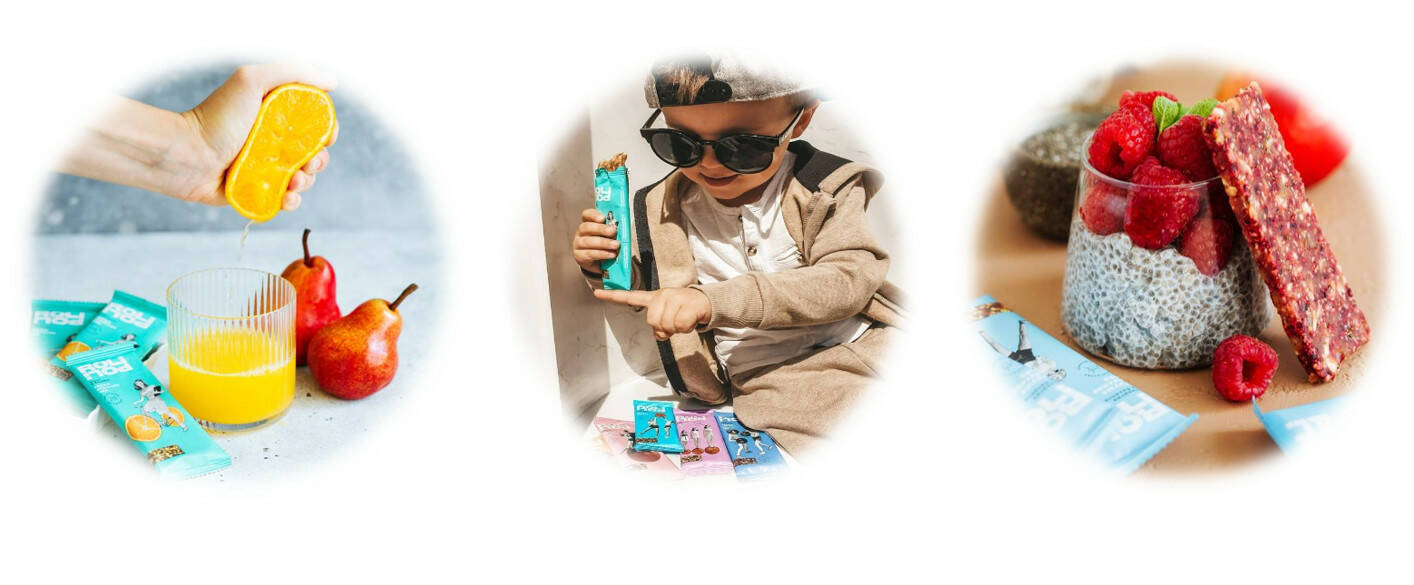 All ROLIPOLI bars products are:
100% natural - no flavoring, no coloring;
0% sugar added;
Gluten-free & lactose-free;
Free from GMO, soy or eggs;
Freeze-dried technology.
OUR VALUES. QUALITY. CARE. NATURALITY.
The philosophy of brand ROLIPOLI is to create balanced snacks. Safety and plant-based ingredients full of the nutrients and vitamins, really appetizing and no extra additions (sugar- free, gluten-free, lactose-free, preservatives free, flavoring free). Such taste gives a combination of freeze-dried fruits and berries. Thanks to freeze-drying technology fruits and berries are dehydrated in a vacuum without any high-temperature treatments. As the result their tastes, aromas, shapes and textures remain almost original.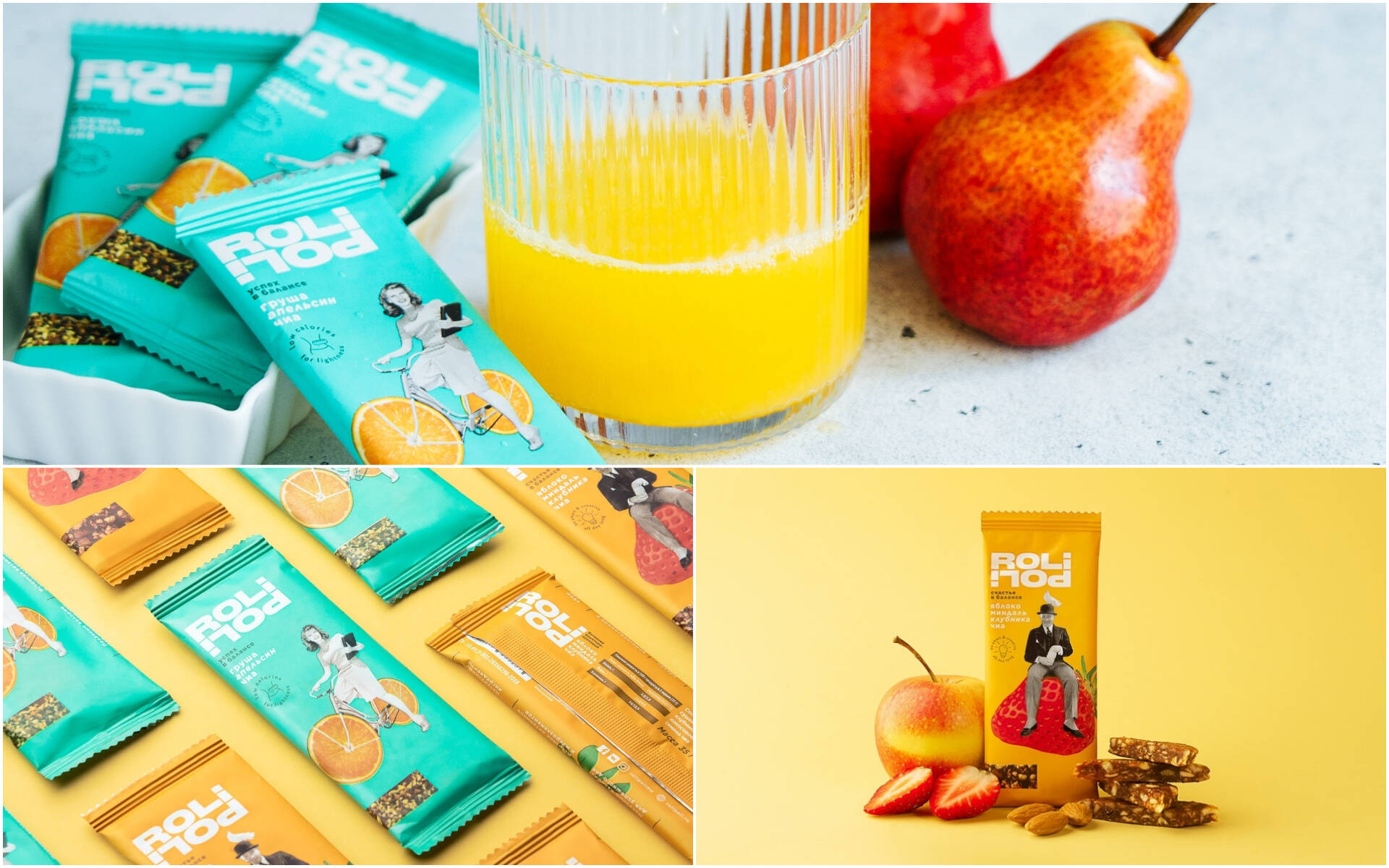 PREMIUM QUALITY
All stages of production are under control.
LOTS OF CARE
Bars are full of the nutrients and vitamins, really appetizing and have no extra additions.
100% NATURALITY
Only plant-based ingredients;
Low humidity character of product & lightproof vacuum package allows to keep in store for 9 months;
Food flavoring-free: freeze-dried technology saves delicious tastes, aromas, shapes, textures of fruits and berries.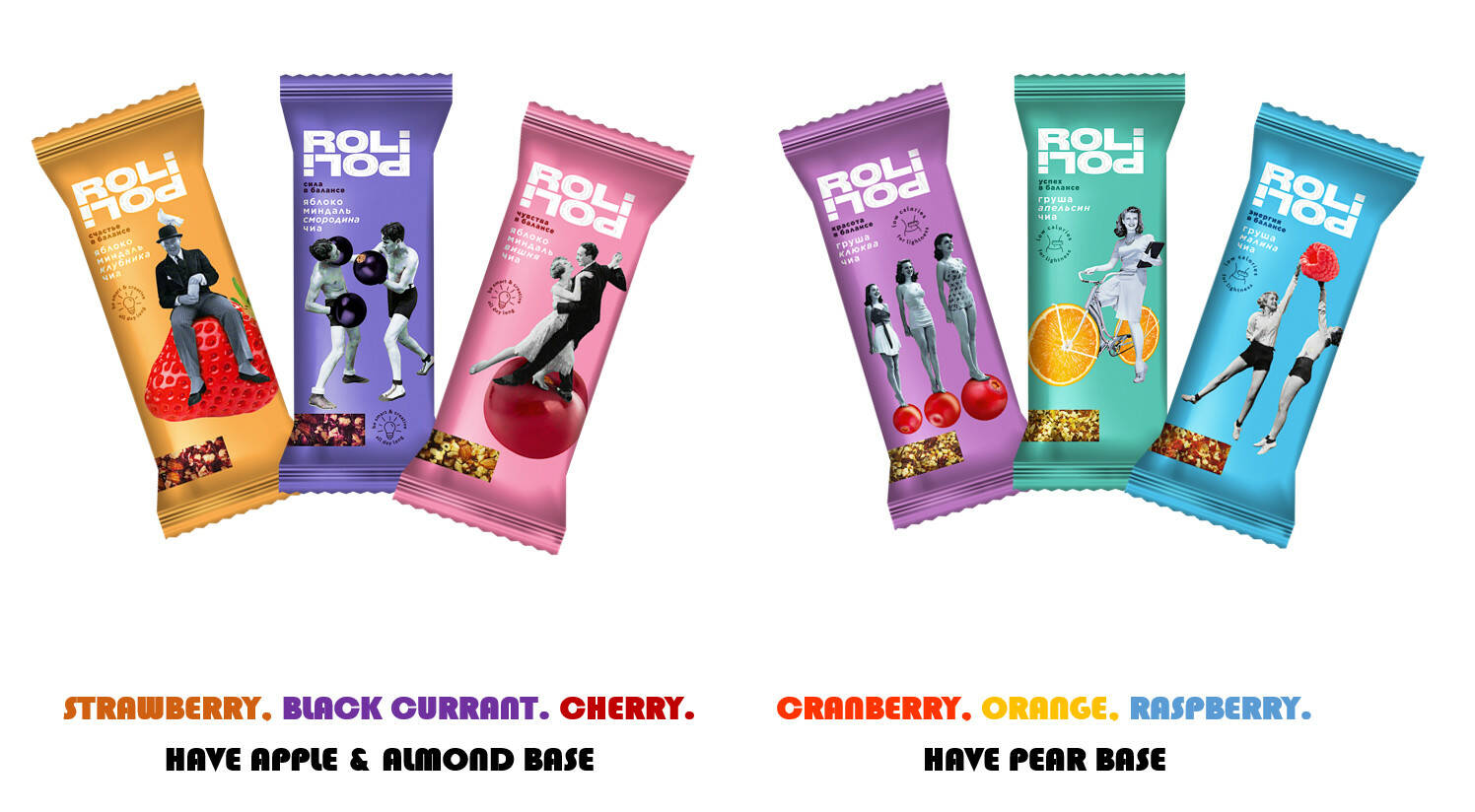 PRODUCTS & PRICES
ROLIPOLI bars have six flavors with two bases: apple almond & pear. These bases make ROLIPOLI bars healthier: Compared to classical bars, most of which are based on dates, the glycemic index of ROLIPOLI is much lower. This means that products could be consumed by people sick in diabetes. Although the diagnoses are different, and the company is still conducting research in this direction, so it is necessary to take into account the type of the disease. But after the first tests, after consuming ROLIPOLI by people with high blood sugar level, it came up that there was no additional increase in sugar level.
The bases of ROLIPOLI bars have these health properties:    
Apple improves digestion, restores metabolism, helps renewal the youth.                          
Almond improves performance & mental activity. 
Pear increases the defences of the body, reduces stress levels, and is a natural anti-depressant.
Different combinations of freeze-dried fruits create bars with amazing tastes and flavor. The texture of the bars is soft and juicy. So you can't stop only with one bar. Bars are packed in individual packages. The weight of a bar is 35 g.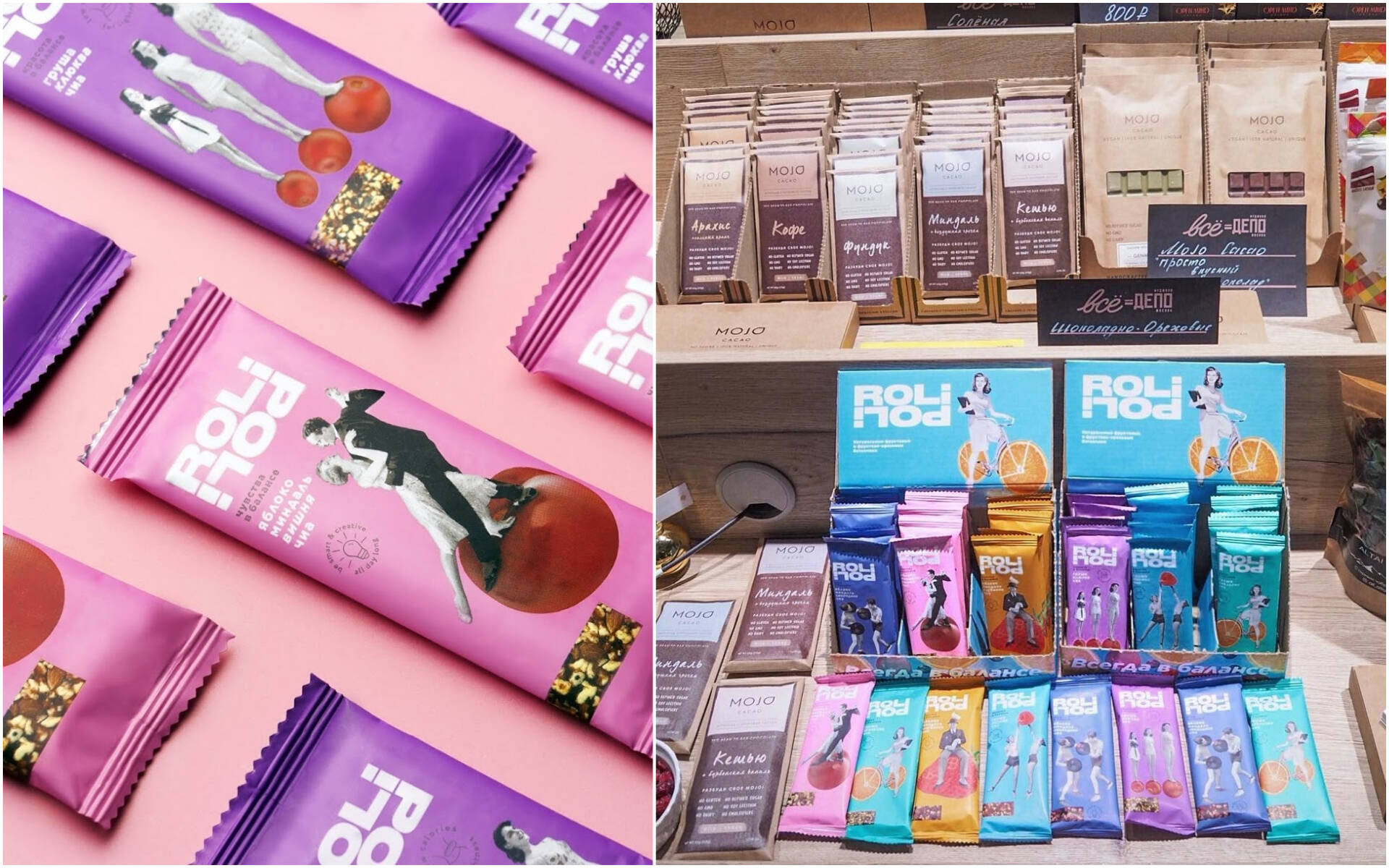 BRANDING & DESIGN
The success of ROLIPOLI comes not only from healthy ingredients but also from the attractive package. ROLIPOLI is characterized by eye-catching, colorful designs which make the bars visible on the shelf among other products. The composition looks original and fresh. Black & white retro style doesn't take all attention. As the main role belongs to fruits demonstrating the tastes of ROLIPOLI bars: orange, strawberry, raspberry, cranberry, black currant, cherry.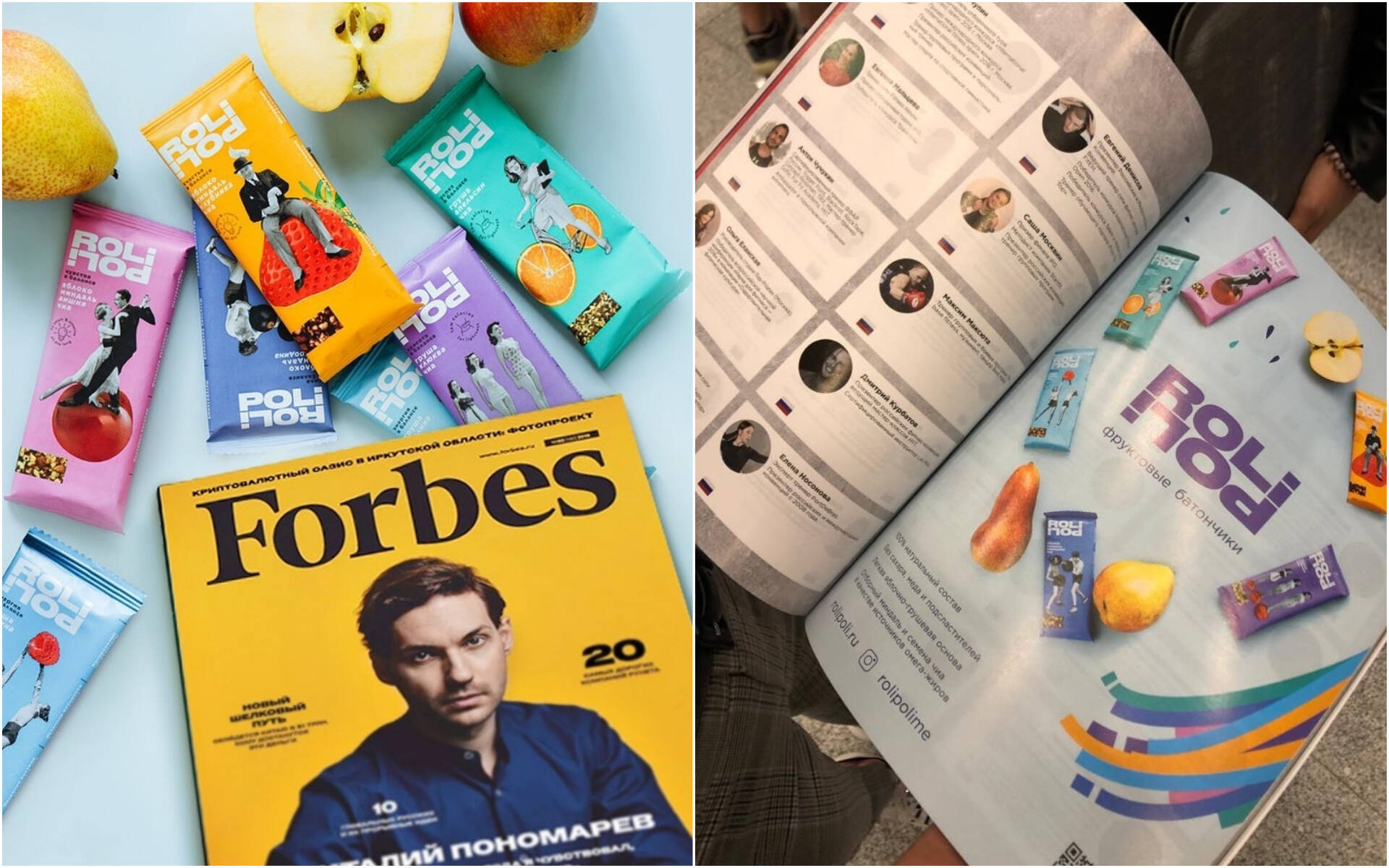 MEDIA
As most of ROLIPOLI consumers and main target group loves sport and an active way of life, the company supports sports events in Russia such as triathlon, swimming, yoga and dances. ROLIPOLI partners with Titan Thriatlon, SwimRocket, Bounce Dance, Veter, World Running Federation and many others. The brand raises the customer's awareness using their resources of partners to get widely known.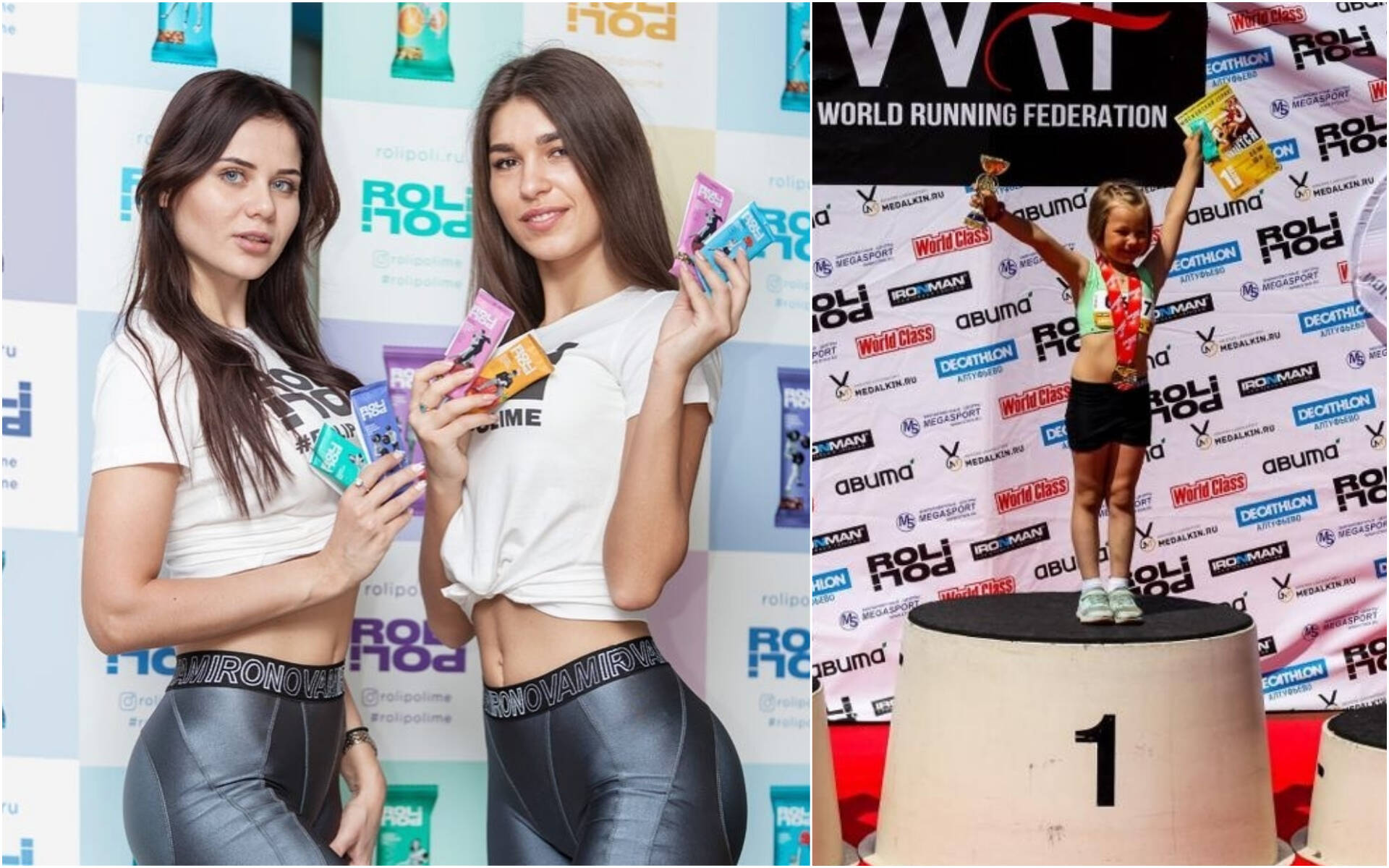 The brand actively cooperates with influencers who are experts in nutrition and sport, vegans, mothers and often supplies them with gifts and free presents.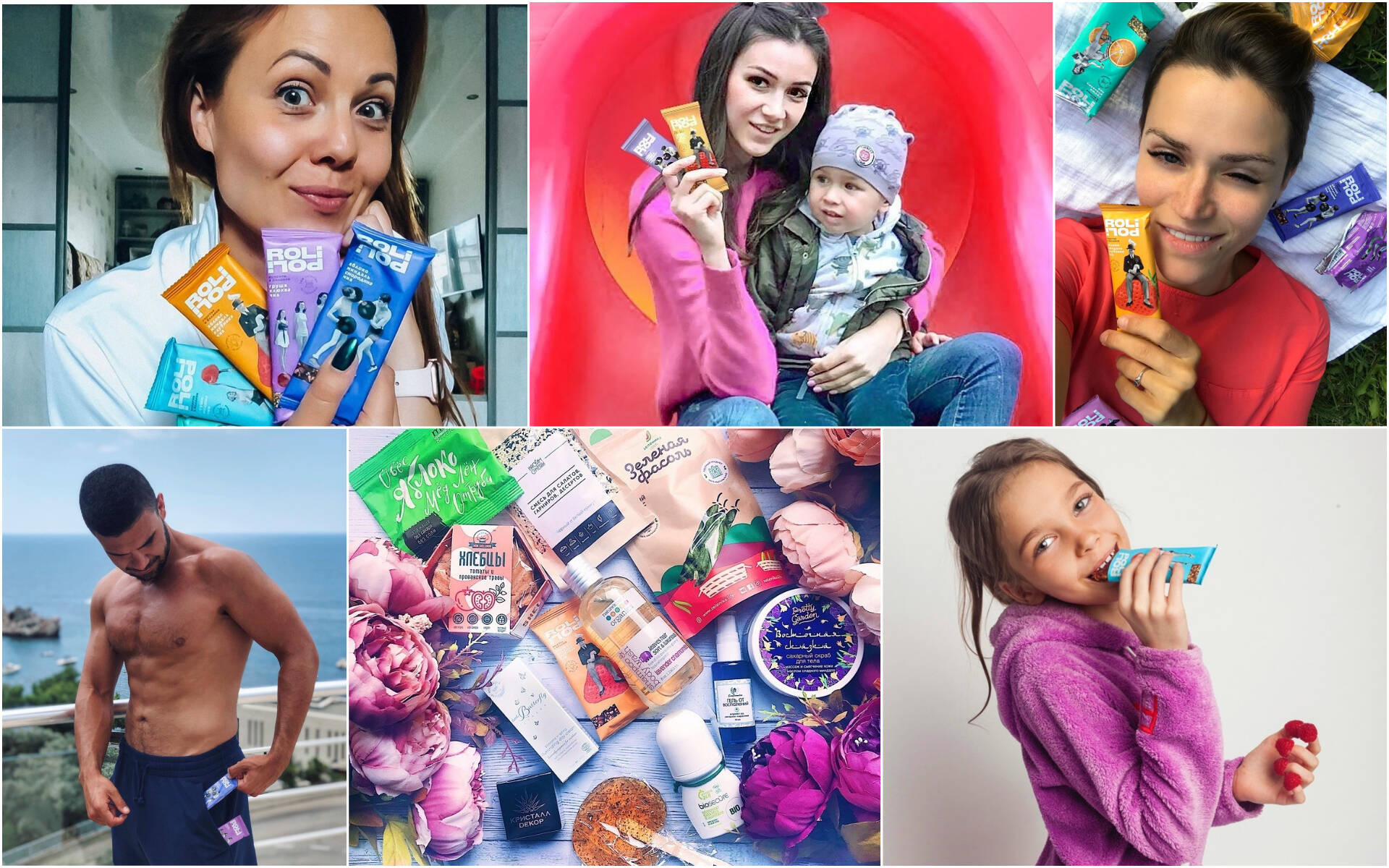 CONCLUSION
ROLIPOLI creates an alternative for people who love healthy snacks and aim to keep their health, weight and mood in perfect condition with healthy food. People, who say no to refined sugars, preservatives, additives, flavorings. ROLIPOLI believes that the popular trend of healthy food and snacks will continue to gin importance. After trying ROLIPOLI bars they become not only a spontaneous choice but a conscious choice in daily life.